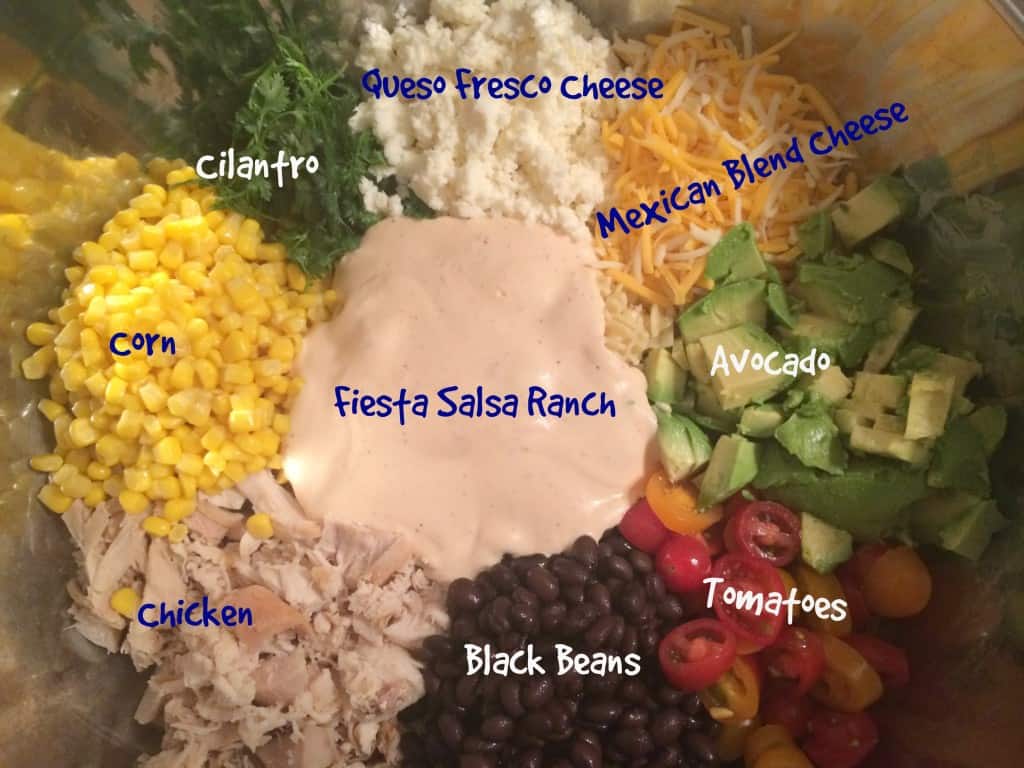 Click here to watch when I made this recipe on Twin Cities Live on July 16, 2014.
Ingredients:
1 lb. Radiatore Pasta (cook according to package directions)
2 cups Chicken (cooked and chopped)
15-ounce can of Corn
15-ounce can of Black Beans
5 ounces Queso Fresco Cheese (crumbled)
1 cup Mexican Blend Cheese (shredded)
¼ cup Cilantro (chopped)
1 cup Cherry Tomatoes (sliced)
1 Avocado
1 16-ounce bottle of Fiesta Salsa Ranch Dressing
2 TB Taco Seasoning
Corn Chips for Garnish
Directions:
Combine all ingredients and toss with dressing and taco seasoning. Chill before serving. Garnish with corn chips.
Serves 10-12