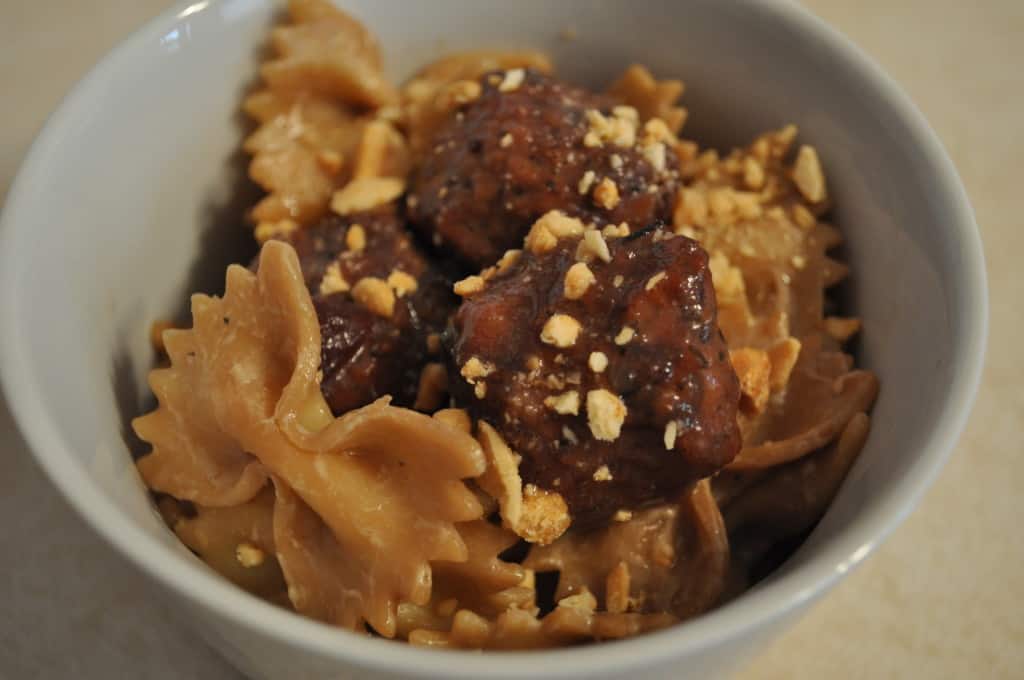 Watch the Friday, July 26 Twin Cities Live segment when I made this recipe.
Ingredients:
1 package No Name Meatballs (Regular or Wild Rice)
1 can Whole Berry Cranberry Sauce (14 ounce)
2 cups Strawberry Jam
12 ounce box Bowtie Pasta
1 cup Asian Toasted Sesame Dressing
1 cup Crushed Peanuts
Directions:
In a crock pot combine No Name Meatballs, cranberry sauce and jam.  Cook on high for 2 hours.
Prepare pasta according to directions and once cooked, toss with sesame dressing.  When meatballs are finished, serve on top of pasta and garnish with crushed peanuts.
Makes 5 servings.