Family Meal Planning is available to buy now!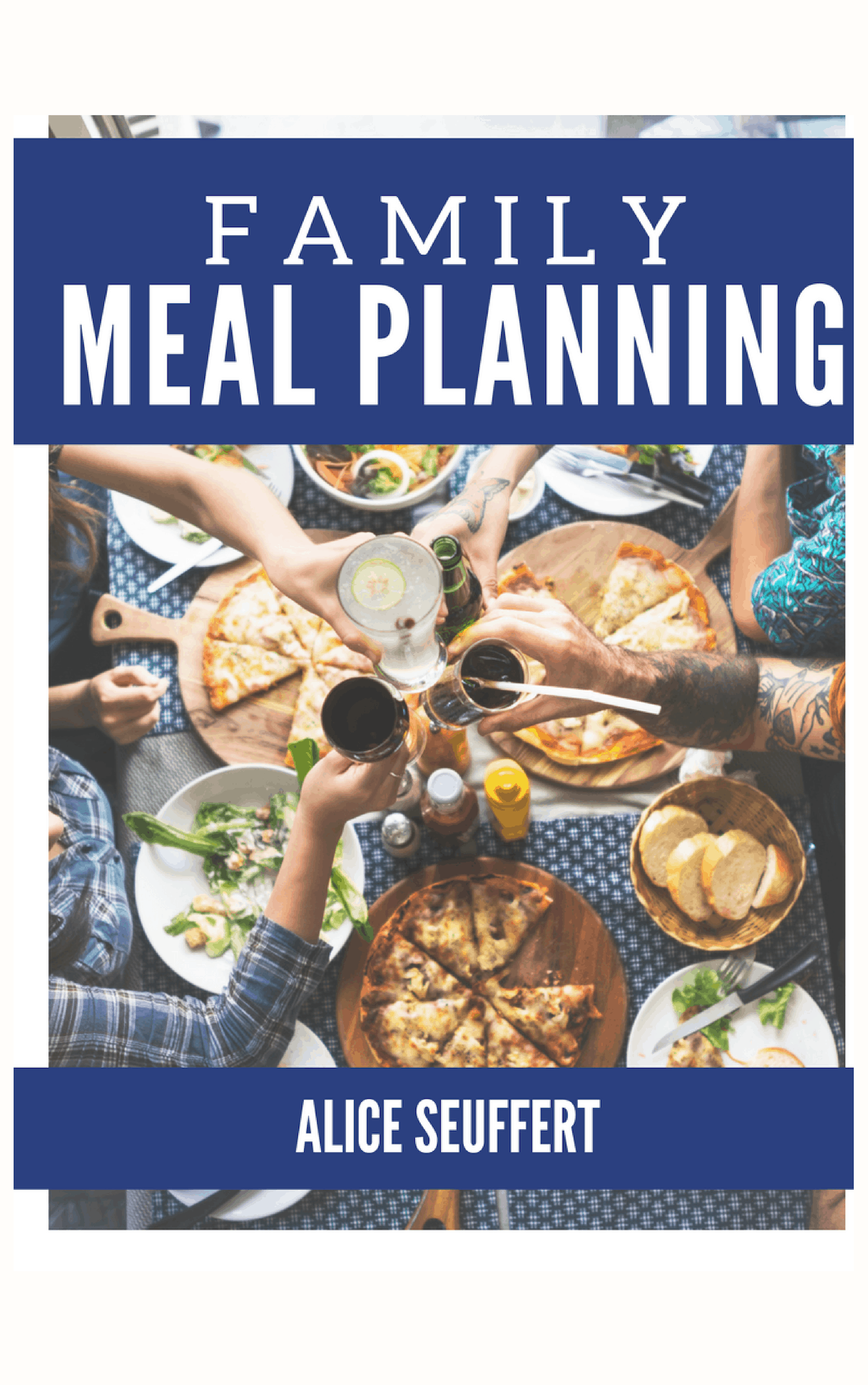 What's included?
-Weeknight Worksheet to Establish Family Priorities
-Guidance on Setting Up a Routine and Expectations for Meals in Your Home
-Meal Planning Tips
-Printable Worksheets: Inventories for freezer, pantry, and fridge.
-Weekly Meal Planning Sheet
-Family Favorites List
-Grocery List
30+Easy Recipe Ideas and Tips
5 Kid-Friendly Meal Recipes
All of this for just $5!
Freezer Meals for Moms is available to buy now!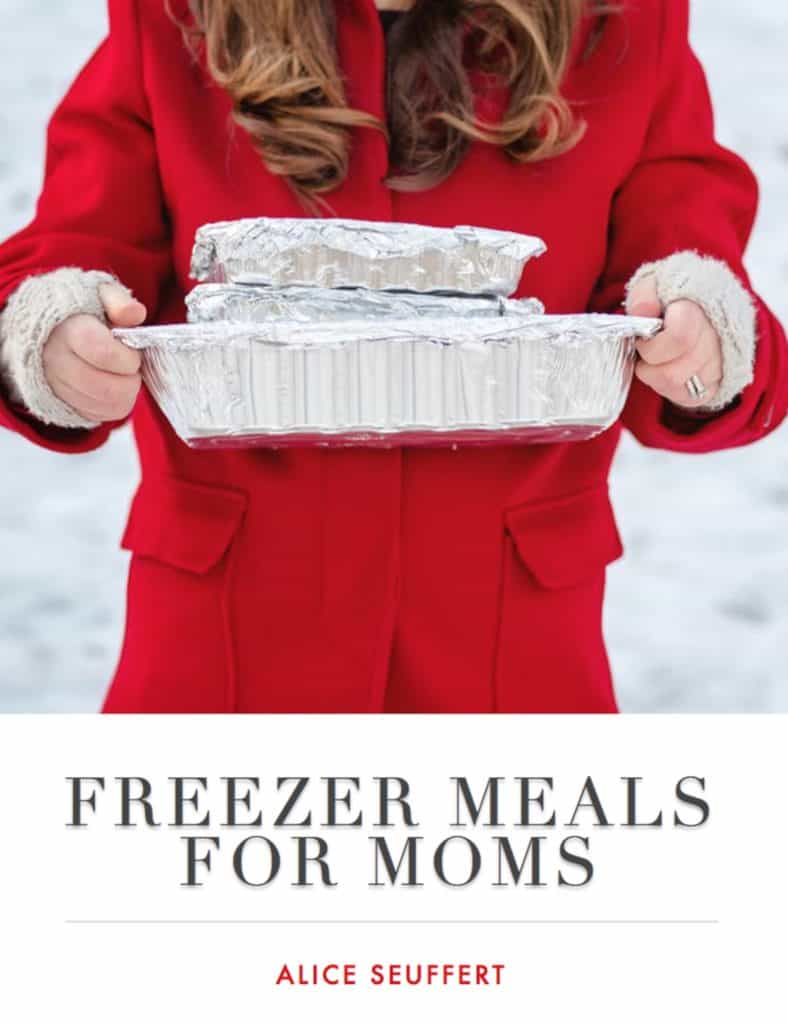 Freezer Meals for Moms is a collection of recipes and freezer tips for moms to help with family meal planning. The recipes are family favorites, loved by both kids and adults. Alice's creative comfort food recipes are easy to assemble and can be eaten that day or frozen and stored for a later date.
Whether you are expecting a baby and want to stock your freezer or you are parent and looking to make evenings smoother for meal planning, this book is for you.
Alice Seuffert is a television cook and blogger who writes about parenting and food, but her favorite role is mom. Alice cooks regularly on television as the Kitchen Star on Twin Cities Live and as the Family Food Expert on The Happi House. She has also appeared on Good Morning America, Nightline, World News Tonight, Twin Cities Public Television, Fox 9 and KARE 11.
In 2010, Alice started a freezer meal exchange with fellow moms in Minnesota. Each month the moms get together and swap freezer meals. By her calculations, Alice has prepared and eaten close to 400 freezer meals in the last five years.
The following recipes are included in the Breakfast category: Tater Tot Egg Bake, Peanut Butter and Nutella Waffles and Cherry Chocolate Granola.
The following recipes are included in the Sandwich category: Chicken Bacon Ranch Burgers, Philly Cheese Steak Sandwiches and Pulled Pork and Peaches Sandwiches.
The following recipes are included in the Entrees category: Cherry Bacon Meatloaf, Cheesy Tater Tot Hotdish and Butternut Squash Mac and Cheese.
The following recipes are included in the Soup category: Bacon Chili, Minnesota Wild Rice Soup and Chicken Noodle Soup.
The ebook also includes the following tips: organization of your freezer, selecting the right supplies, packaging and storing properly, and food safety.