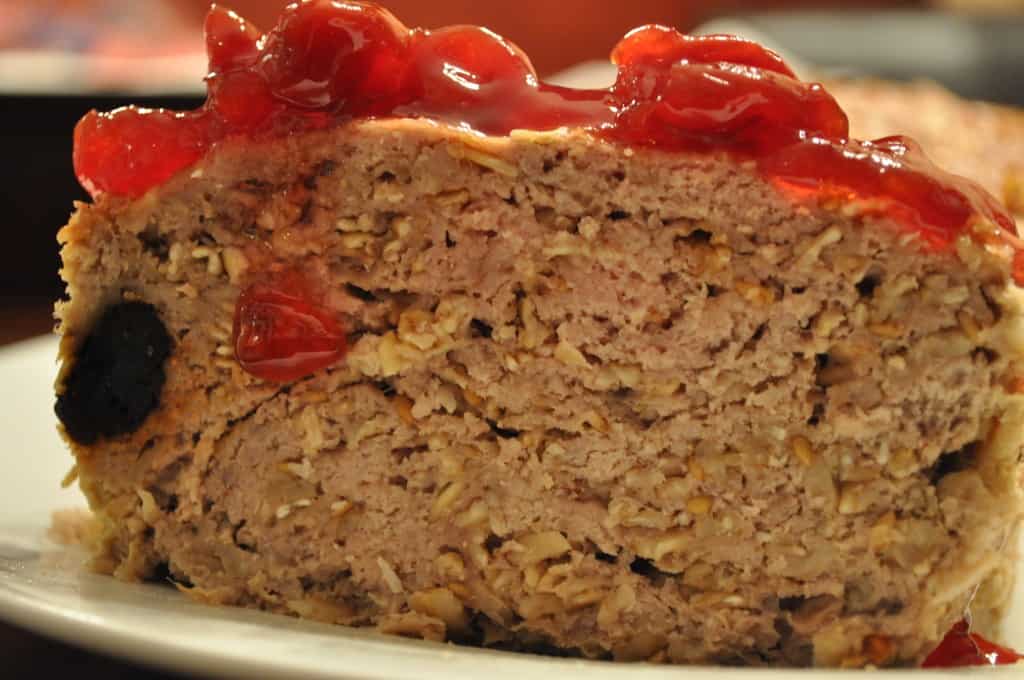 This is hands down our family's favorite meatloaf recipe.  I love using granola, it is a perfect binder and adds the perfect sweetness.  My kids and husband literally gobble this up!  I also love making this in cupcake tins for individual portions!
Ingredients:
2.5 lb Ground Turkey
1 tsp Salt
1 tsp Ground Cinnamon
1/4 cup Brown Sugar
2 eggs
2 cups homemade granola
Cherry Jam for topping
Directions:
Preheat oven to 375.
In a medium-sized bowl, combine ground turkey, salt, and cinnamon.  Mix together eggs and add to meat mixture.  Once combined, add granola to mixture.
Add mixture to greased loaf pan. Bake for 50 minutes. Before serving, top with cherry jam.
Serves 10