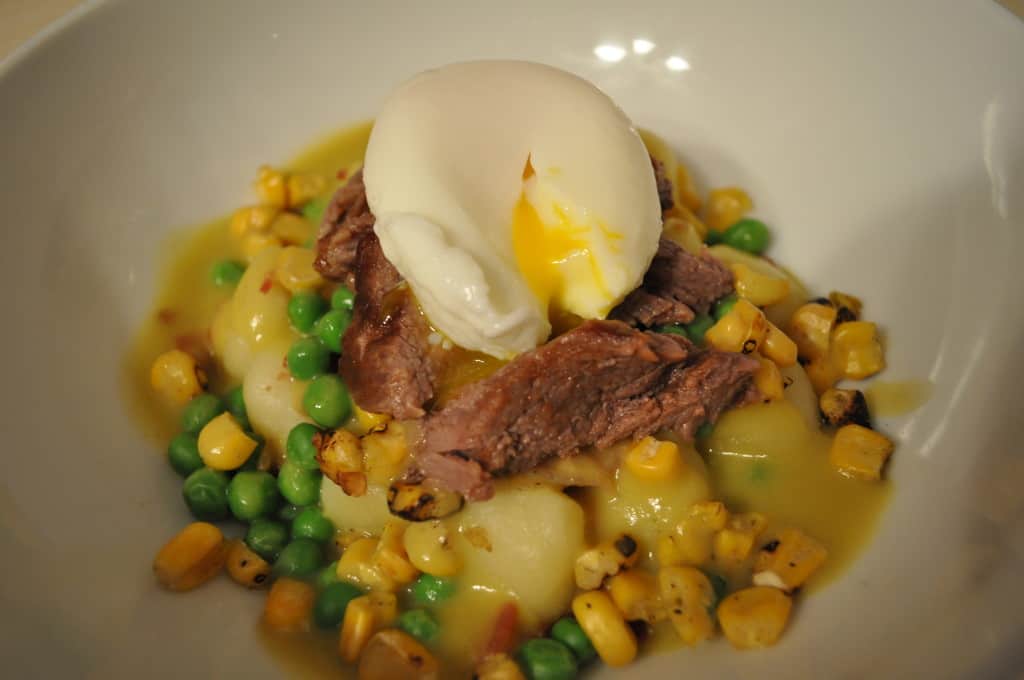 Don't get stuck in a spaghetti rut! Here's a fun recipe to put a creative spin on spaghetti night at your house!
Click here to watch the August 16, 2013 Twin Cities Live segment when I made this recipe.
Ingredients:
4 No Name Petite Cut Fillets (defrosted)
1/3 cup Maple Syrup
½ tsp Cinnamon
1lb Potato Gnocchi
2 cups Corn Soup
1 cup Grilled Corn
1 cup Peas
¼ cup Bacon crumbles
4 eggs
Directions:
Prepare grill or heat nonstick skillet to medium heat.
Marinate steaks in maple syrup and cinnamon. If using a George Foreman Grill, cook on preheated grill sprayed with non-stick spray for 5 minutes and if using a skillet heat until desired temperature is reached or 16 minutes, turning once.
Prepare gnocchi according to package directions.  Set aside.
Heat up soup, corn, peas and bacon and pour over Gnocchi.  Prepare 4 eggs according to your family's liking and place steaks and eggs on top of pasta.
Makes 4 Servings