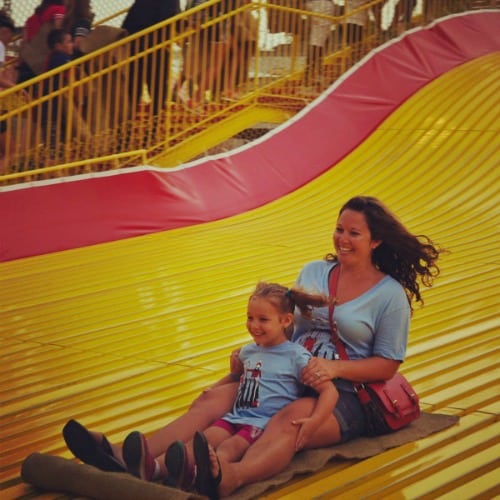 I am currently serving as a Smart Play Ambassador with the Minnesota Children's Museum and each month we explore various topics and share the educational learning opportunities at the museum as well as apply it to our own lives.  This month we are talking about one of the 7C's-creative thinking at the Creativity Jam exhibit.
I visited the first Creativity Jam exhibit earlier this year.  I was smitten with the opportunities for children to imagine, invent and improvise.  There were sewing stations, tape rooms, pianos and places to just sit and let your mind go. I remember saying multiple times to my husband, "Isn't this amazing?"  I liken the Minnesota Children's Museum Creativity Jam exhibit to riding down the Giant Slide at the Minnesota State Fair.  No matter our age-we connect to that child-like joy and awe. There's just not much like it.
When your kids engage in the interactive and exploratory play like that in the Creativity Jam exhibit you can see many of the 7C's at work.  So what are the 7C's? You can read my post on the topic here. Understanding and supporting the 7C's is part of the foundation for success for our children and as parents, we can grow these skills at home and at the museum.  It's also important to note that the 7C's grow with us throughout our life and need to be continually developed not just in early childhood.  The 7 C's are confidence, control, critical thinking, creative thinking, communication, collaboration and coordination. I wrote about creative thinking earlier this year. This month we are examining creative thinking in the exhibit again. It's about experimenting and letting your child's mind soar.  There is no better place to see your child's creative thinking at work than at the Creativity Jam exhibit maybe because there are no rules, right way or correct answer-the children are free to design and construct how they see fit. Watch this two-minute video below to see how lifting creative rules and correct answers frees children's creative thinking.

Keeping in mind some of the components of creative thinking, I thought about how they were being fostered in the latest Creativity Jam exhibit: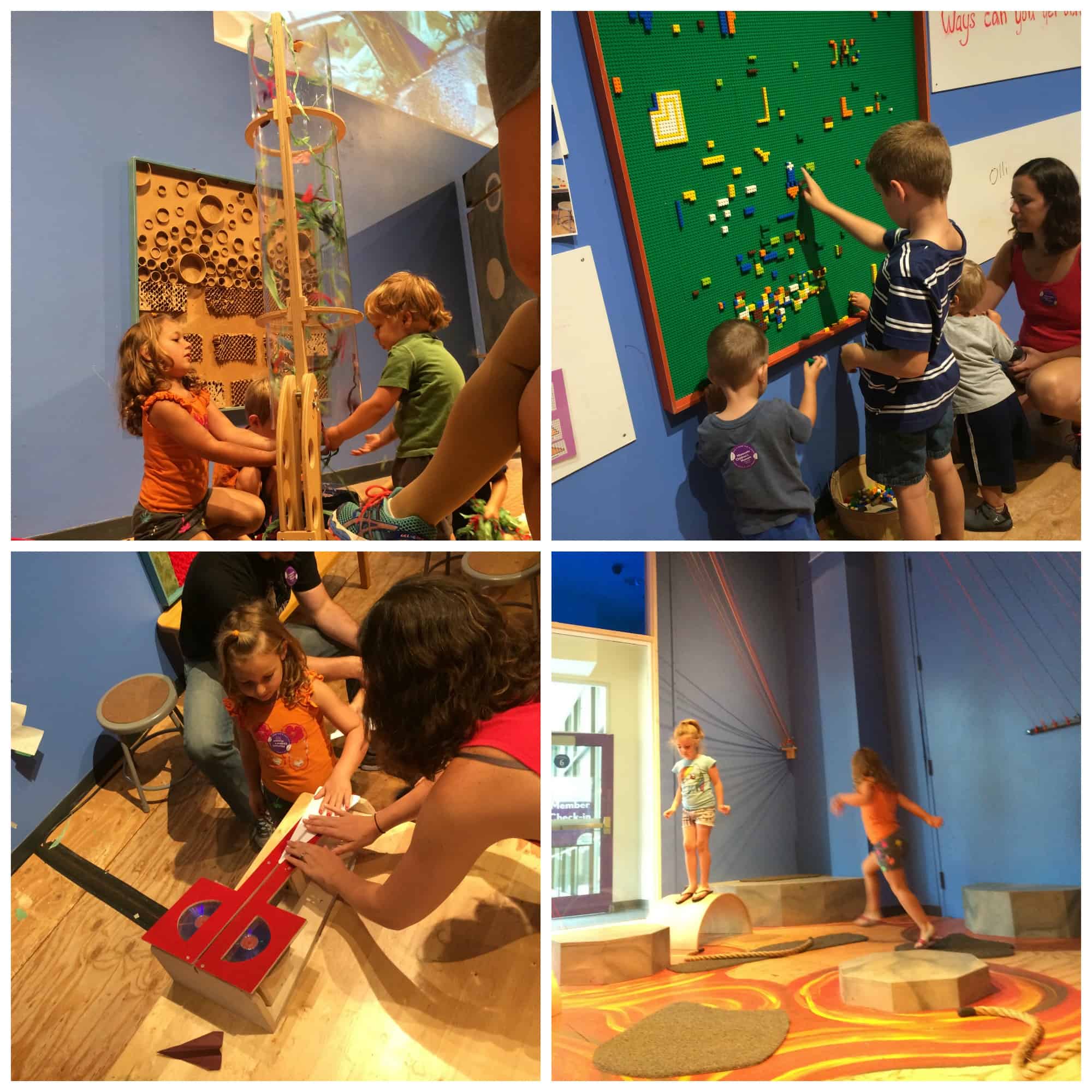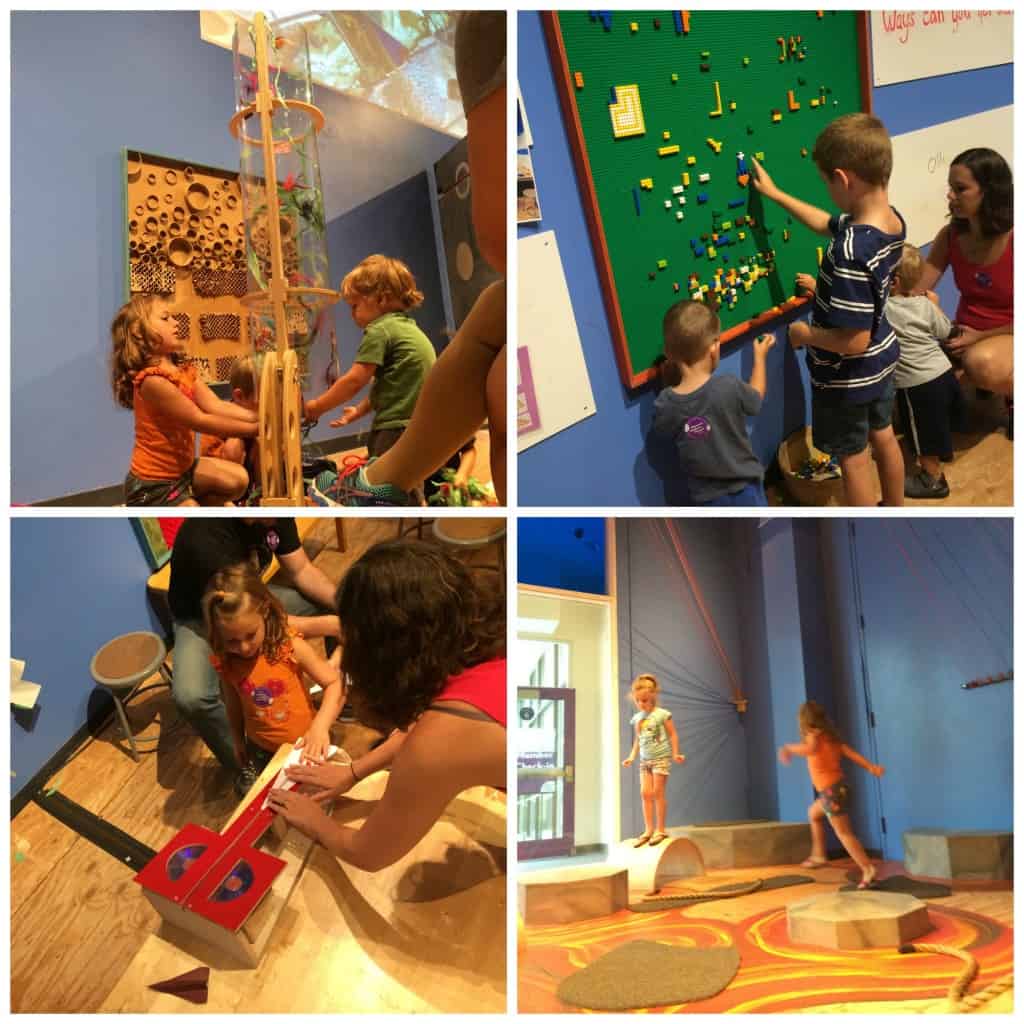 Inquisitive: The first thing my daughter (almost 5) found in the exhibit was a wind tunnel. Children of different ages were figuring out how the tunnel pushed yarn and paper up into the air.  They tried small pieces and big pieces and watched as each push of different materials produced different results.
Imaginative: My son (2) is rarely given the opportunity to play with the tiniest play pieces like legos.  At the exhibit there was a board where he could try out this new toy and work alongside those older and watch as new shapes and figures were formed.  He also loved the tables of big connecting blocks where he could free form his own creations.
Open-Minded: The paper airplane station and launching machine was also a big hit.  Again, children ages 2-5 were all enjoying the activity and processing in different ways. The little ones were connecting that the machine spit out the airplane and putting it in forced the airplane out, while the older children figured out that the weight of paper and airplane size determined the plane's flight.
Courageous:  On one corner of the exhibit there was a climbing and jumping area that challenged the kids to stay off the "lava."  Acting on intuition, they jumped on different paths and tried to keep their feet on the "rocks and logs" and even used rope to keep them going.
The Creativity Jam exhibit ends on September 7, 2014. Go check it out and see your kids creative thinking soar! If you've check out the exhibit, share your experience!