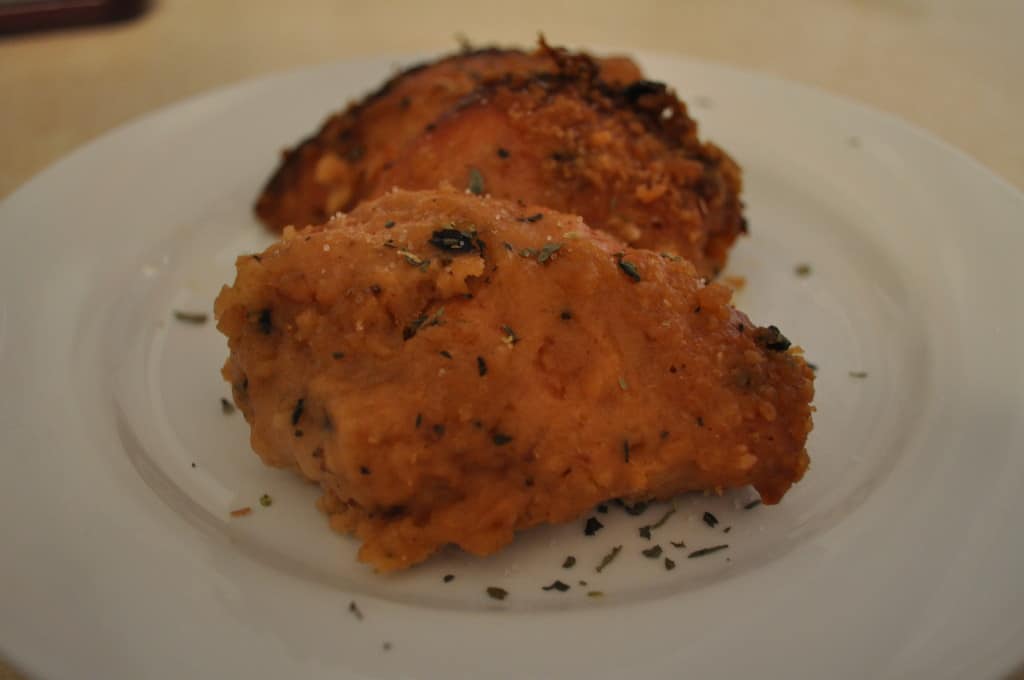 Click here to watch the Friday, July 26 Twin Cities Live segment when I made this recipe.
Ingredients:
6 (6 ounce) No Name Chicken Breasts
5 Red Potatoes (medium)
1 cup Flour
1 cup Panko Bread Crumbs
1 TB Lawry's Seasoned Salt
1 tsp Italian Seasoning
¼ tsp Cinnamon
1 stick butter (melted)
Salt
Directions:
Defrost No Name Chicken Breasts, cut each piece in half and set aside.  Quarter the red potatoes and place in large oval crock pot.
In a gallon Ziploc bag combine flour, panko, Lawry's, Italian seasoning and cinnamon. Put two pieces of chicken in the bag and shake vigorously.  Place breaded chicken on top of potatoes in one layer.  Repeat until all chicken has been breaded.
Drizzle melted butter on top of the chicken and sprinkle a ¼ cup of remaining flour mixture on chicken.
Cook on low for 8 hours.  Allow to cool before serving to allow breading crust to firm up.  Season with salt to desired taste.  Serve with the cooked potatoes.
Makes 12 Chicken Strips