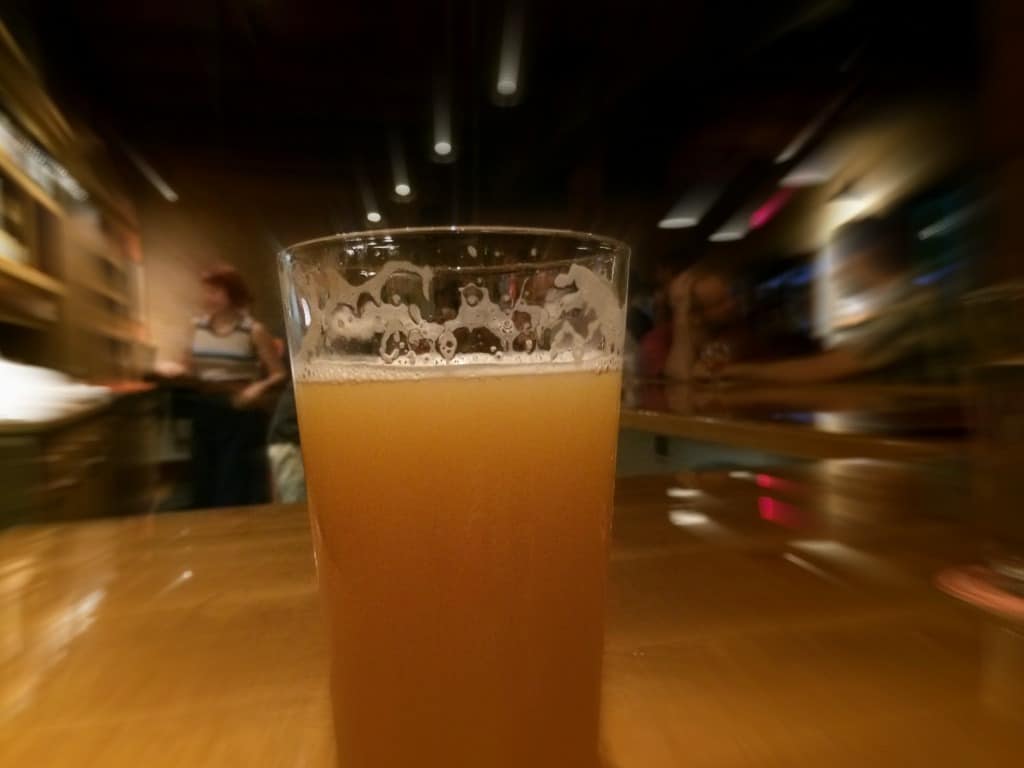 You know I'm a craft beer mama.  I'm always sharing my local favorites and checking out taprooms in the Twin Cities.
You can read my Summer Beer Bucket post and my End of Summer Beer Bucket post for some of my recent favorites. Here's the video from Twin Cities Live when I talked about some of my favorite beers including, Indeed's Shenanigans Summer Ale.
When Will and I get a babysitter we inevitably ask each other, "what taproom are we going to?"
It's hard to pick favorites isn't it?
I'll tell you. Indeed Brewing is one of my favorites.
I love Indeed Brewing's beer and I love their taproom.
I love going here on a date  with Will and also it's a perfect place to meet up with friends.  It's cozy, warm and a bit romantic.  They always have a good food truck and when it's not chilly, you can enjoy your beer outside. The taproom also offers infusion drinks made with one of their beers.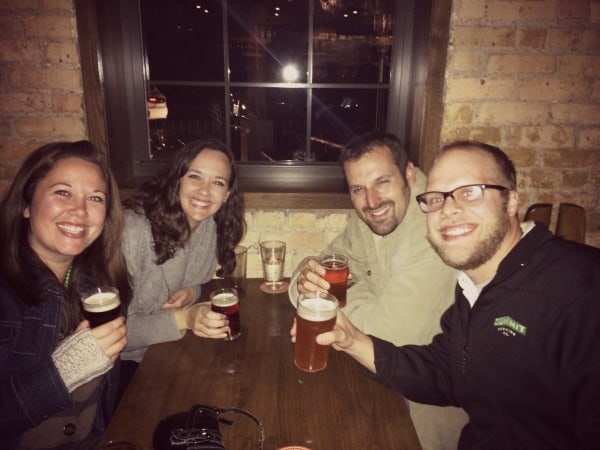 My favorite time to visit? Right now.  It's a bit chilly so we sit inside and are nice and cozy plus I can wear my special beer drinking gloves. See above 😉 And most importantly, their fall seasonal beer, Sweet Yamma Jamma is available. Friends, put down that pumpkin beer and pick this up.  This is the fall seasonal you should be drinking.  The beer is brewed with sweet potatoes and yummy fall spices.  Now that it's getting chilly, get this stocked in your fridge, crock-pot running and bunker down for the snow (you know they say 6 inches are expected in the Twin Cities on Monday). I also recommending getting this for Thanksgiving dinner and offering it as a beer pairing with the turkey.
I obviously think Indeed Brewing is really special but I also love what they are doing for the community. They have a charitable initiative called, Indeed We Can. The taproom is open on Wednesdays from 3-11pm, and each Wednesday night's net proceeds are donated to a local nonprofit, chosen and sponsored by an Indeed employee, and vetted by the company.
I was really excited when Mark from Indeed agreed to give my readers a chance to win a growler and fill from Indeed Brewing Company!  Follow the Rafflecopter instructions for a chance to win and for a blog comment tell me your favorite birthday memory.
Have you read my Why Birthdays Matter post? Check it out and enter to win some of my favorite Minnesota products and services!
Go give Indeed Brewing Company some love on social media too!
Indeed Brewing Company Facebook Page
Indeed Brewing Company on Instagram
Indeed Brewing Company on Twitter