Last winter I helped organize a beer advent calendar with my brother-in-law Brendan (http://beerwithbrendan.com) and everyone drank a new beer each day in December and I blogged about the food pairings.  I thought it would be fun to create periodic beer bucket lists.  This month's list features 3 Minnesota places where you need to enjoy a beer and 3 Minnesota beers you must try.  Now go and get your beer bucket list checked off they'll be more to try and check out soon!
Click here to watch the June 20, 2014 Twin Cities Live segment when I taked about this month's beer bucket list.
Not too fast! I have a great giveaway for you! After you read this month's bucket list, enter to win some Minnesota beer-enter at the bottom of the post or at this mobile-friendly link: http://tinyurl.com/la3vp4m
3 Minnesota Places Where You Need to Enjoy A Beer: June 2014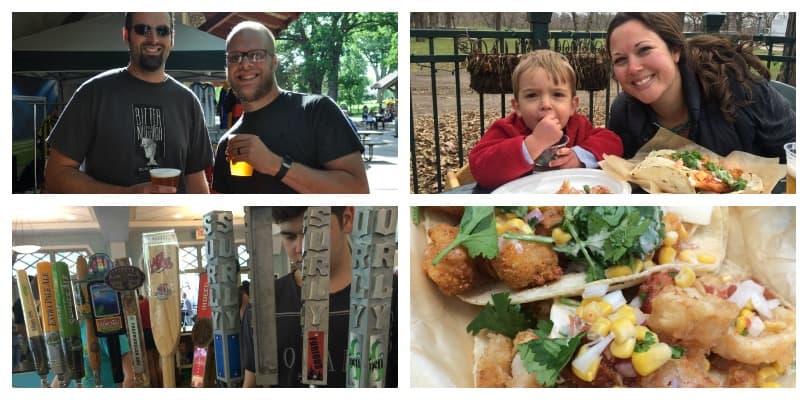 Sea Salt Eatery
Address: 4801 Minnehaha Avenue South Minneapolis, MN 55406 in the Minnehaha Falls Park inside the Park Pavilion.
Hours: Open every day 11am-9pm
Web: http://seasalteatery.wordpress.com
Facebook: https://www.facebook.com/pages/Sea-Salt-Eatery/105406882829148
What to Do: Take a walk and check out the falls, bring the kids to the new playground and listen to some music.
What to Eat: Calamari Tacos, For the Kids-Fried Fish
What to Drink: 12 beers on tap and rotating beer truck outside.  This is my favorite place to drink a Surly Hell (German Style Lager).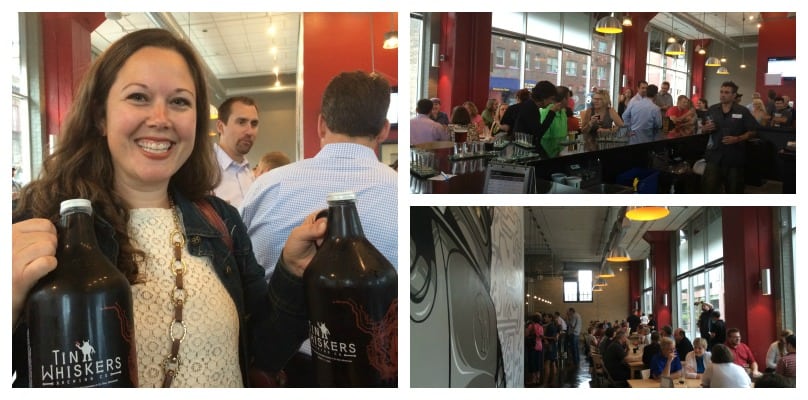 Tin Whiskers Tap Room
Address: 125 E 9th St, St. Paul, MN, 55101
Hours: Wed and Thursday: 4-10pm, Friday: 3-11pm and Saturday 12-11pm.
Web: http://twbrewing.com
Facebook: https://www.facebook.com/TinWhiskersBrewingCo
What to Do: Make this a date night and play board games while sipping your beer!
What to Eat: Bring your own picnic that you pick up at the new Lund's Penfield or order takeout from Sawatdee St. Paul.
What to Drink: I love their Wheatstone Bridge (American style wheat beer with flavors of honey and chamomile tea).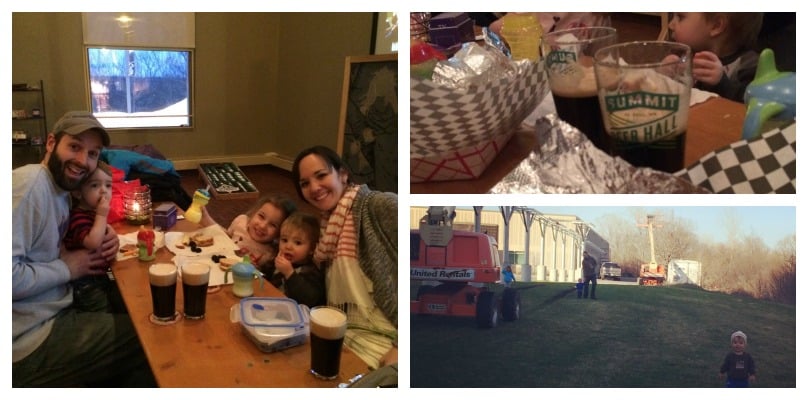 Summit Beer Hall
Address: 910 Montreal Circle, St. Paul, MN 55102
Hours: Every Friday and Saturday from 4-9pm
Web: http://www.summitbrewing.com
Facebook: https://www.facebook.com/summitbrewingcompany
What to do: Bring your whole family-even the kids, play lawn games and soak up the sun on their awesome patio.
What to Eat: Food from their rotating food truck schedule, pack a picnic or pick up a pizza from Carbone's on Randolph in St. Paul.
What to Drink: I love their Summer Ale ("Session Beer" Seasonal) great drinkable beer with fruity, floral hop aroma.
3 Minnesota Beers You Must Try: June 2014
You can purchase all of these great beers at:
The Ale Jail
Address: 1787 St Clair Ave, St Paul, MN 55105
Web Page: http://winethief.net/#/the-ale-jail
Facebook: https://www.facebook.com/thealejail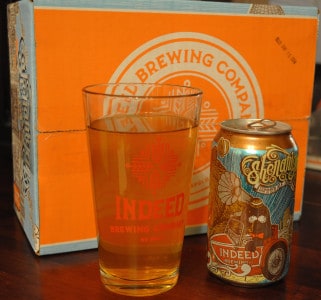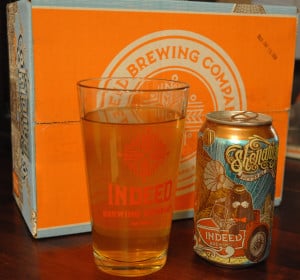 Shenanigans Summer Ale by Indeed Brewing Company (Minneapolis, MN)
Description: American Pale Wheat Ale
Brewed with regionally produced honey. It has a zesty and citrus aroma with notes of honey.
What to eat: Light snack plate-hummus, preserved lemons, oily fish like tuna, creamy cheeses and crackers.
This is the perfect beer to make a "Shenany" cocktail!
I made one with 12 ounces of Shenanigans, 1 ounce of lemonade and 1/2 ounce of Rhubarb syrup.  Indeed recently shared a recipe by Dave Mathiason: 1oz fresh lemon juice, .5 oz lavender/honey, 1.5 oz dry gin, 6 oz Shenanigans over ice, +twist. Yum!
What to do: Enjoy this beer at an outdoor summer celebration like outdoor concerts and movies.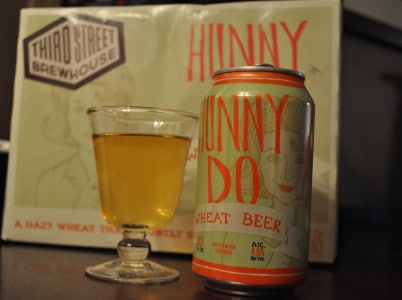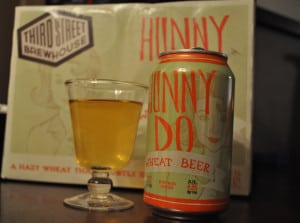 Hunny Do by Third Street Brewhouse (Cold Spring, MN)
Description: Wheat Beer
Refreshing wheat beer with crisp honey dew melon.
What to eat: Summer Fruit and Nut Layered Salad (assemble fruits, nuts and lettuce like a Cobb Salad, serve with Poppy or Fruit-based dressings)
What to do:  Enjoy this beer at an outdoor get together or a fun beer to bring up to the cabin.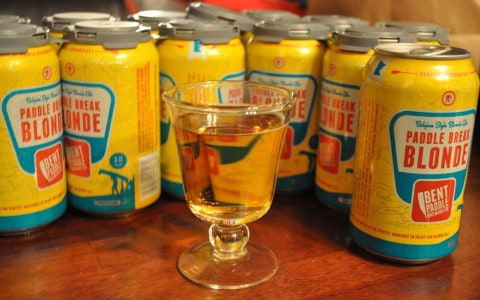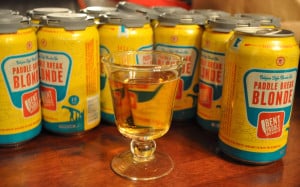 Paddle Break Blonde by Bent Paddle Brewing Company (Duluth, MN)
Description: Belgian Blonde Ale
Light, crisp beer with subtle spiciness – gentle clove & banana accents.
"This Blonde balances hints of citrus and Belgian yeast much like you balance a canoe on your shoulders. Effortlessly." I love this quote from their web page.
What to eat: Chicken Bacon Ranch Burgers-here's my recipe
What to do:  Enjoy this yummy and refreshing beer on Minnesota's lakes or golf courses.
Ok, now enter to win some free beer! For a blog post entry, tell me what beer you'd like to try! Very special thanks to The Ale Jail, Third Street Brewhouse, Tin Whiskers Brewing Company, Bent Paddle Brewing Company and Indeed Brewing Company for providing the prizes for this giveaway.
a Rafflecopter giveaway