Easy and flavorful, this Instant Pot Taco Soup makes a quick weeknight dinner that your family will love. This soup has a smoky taco flavored broth packed with beef and topped with your taco favorites. Kid-friendly, and loved by adults, this soup is a fun new meal idea and is great to stash in the freezer too!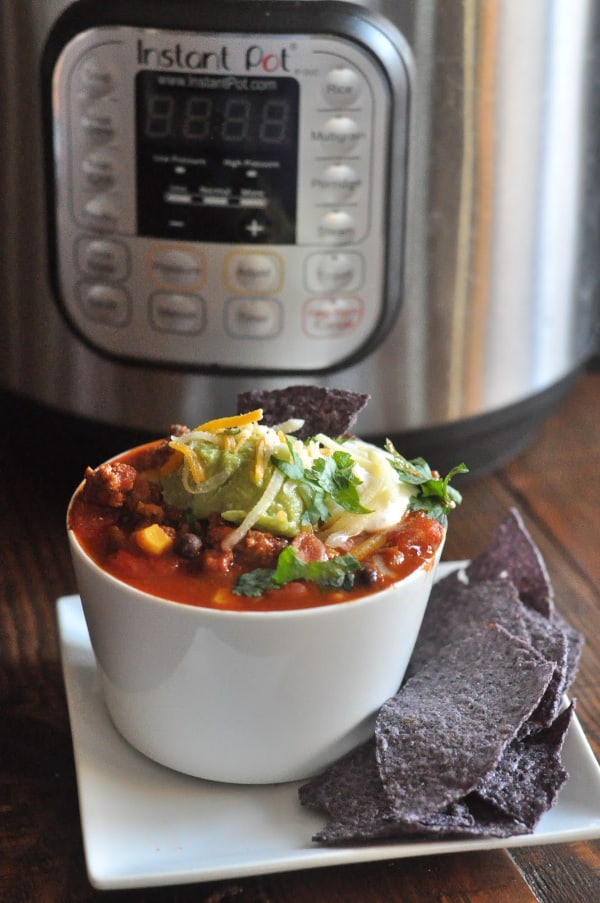 This post contains affiliate links for products that I use and endorse. This recipe will show you how to make Instant Pot Taco Soup and show you how using this appliance will give you time do something else you enjoy while it cooks!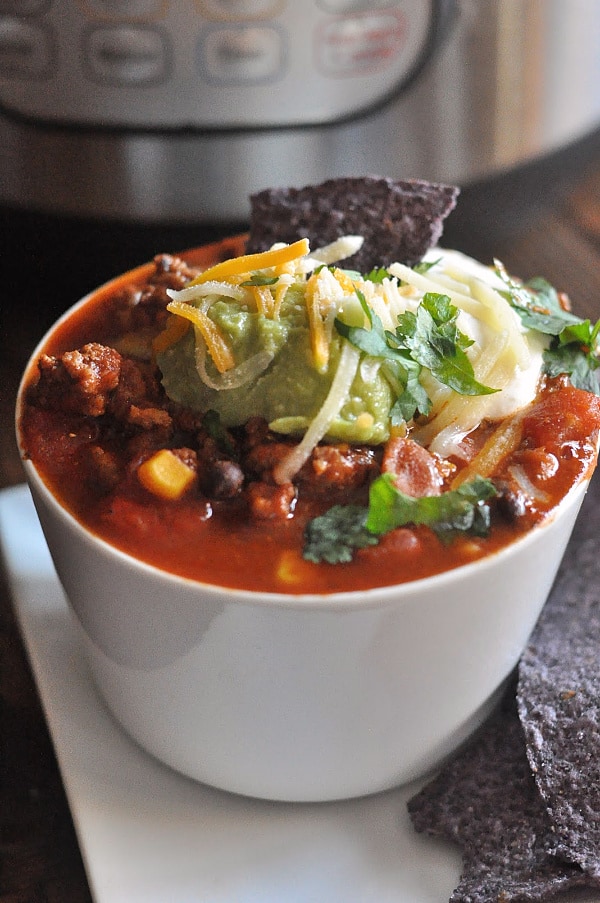 The Instant Pot has been doing some heavy work in our house lately making family meals. I love that the meals I make in the Instant Pot are made quicker than other methods of cooking, the flavors are outstanding, and I can put the recipe in the Instant Pot and do something else with my time! You can check out all my Instant Pot recipes to see how much I love using the Instant Pot for family meals. If you are new to using an Instant Pot, go check out my videos on my meatloaf or pot roast recipe for tips on getting started and how to do the quick pressure release.
I've found that the more time I spend meal planning or using tools that cut cooking time, the more time I get to spend with my family.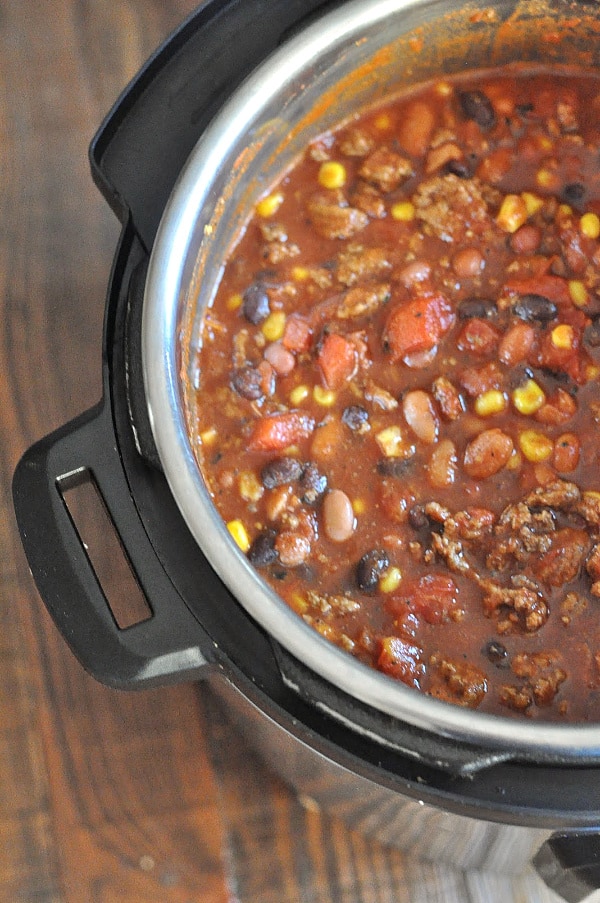 It is the new year and I know many of you have set resolutions to eat healthier, meal plan, and spend time with your family! This is a great recipe to try if those are some of your resolutions for the year! And check out my eBook, Family Meal Planning. It is only $5 and includes tons of tips to make you a successful meal planner!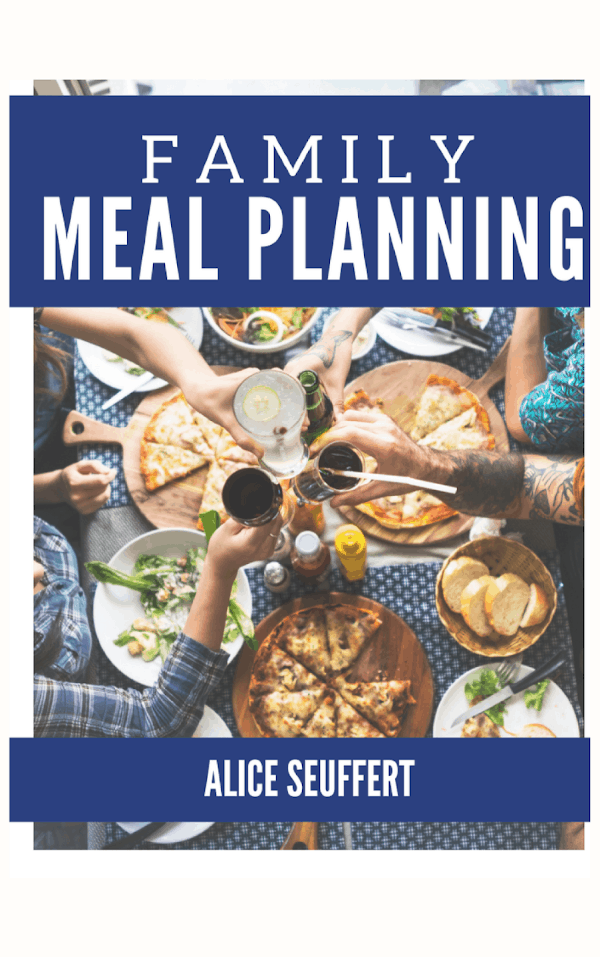 This Instant Pot Taco Soup recipe was a big hit with my family and has been a potluck favorite with adults. I love that it isn't too spicy but is packed with smoky flavors. Also, everyone loves fun toppings, right? Taco night is always a request in our weekly rotation and I feel like this is a fun way to change up taco night.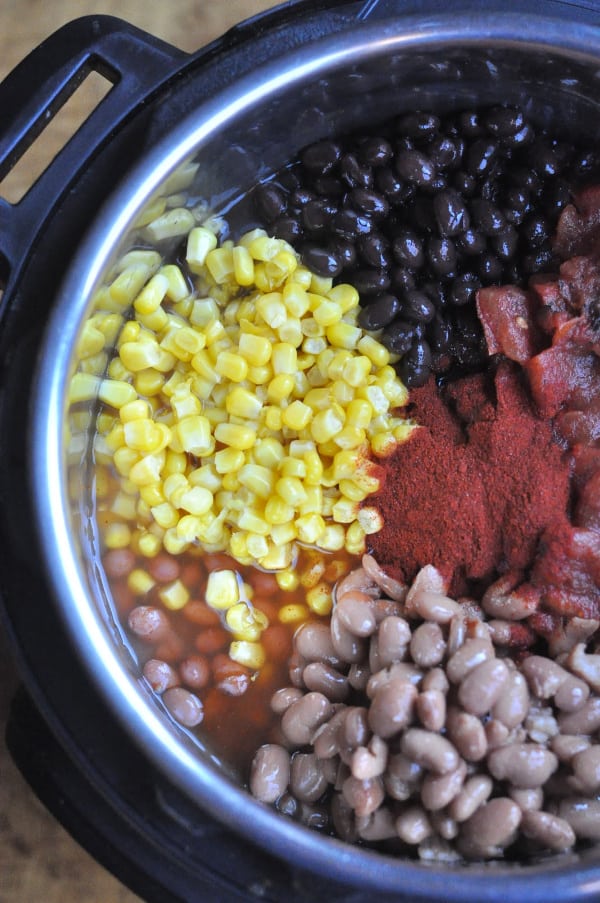 When I photographed this recipe it was on a beautiful winter day (it was 40!). My house was quiet and I hummed around the kitchen prepping the ingredients and getting the soup ready for its photo shoot. It felt relaxing to get the time to be slow and do something I loved. I also loved that before my kids were even home from school, I had one of their favorite dinners ready and I popped the leftovers into the freezer for two future meals. I did all of this in under an hour. I like to call these types of recipes investing in my future. Dinner done meant I had a night out with the kids. We did a fun night out to the outdoor Roseville skating oval and Dairy Queen (check out my 25 ways to survive winter in the Twin Cities ). And freezing future meals means nights off from cooking which can translate into more time with my kids or even just having time to sit down on the couch and read a book!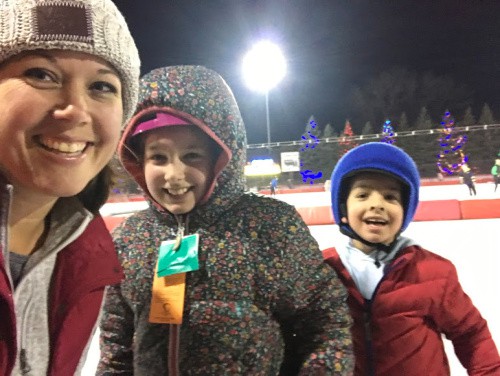 My Favorite Kitchen Tools for Making Instant Pot Ribs
These are affiliate links for my favorite tools for making this recipe. You can also visit my Amazon store to see all my kitchen gadget recommendations.
Instant Pot (6qt 7-in-1 Multi-use Programmable)
Lodge Cast Iron Pan this is one of my favorite kitchen tools and the only way I like to brown meat. It is a large skillet and great from browning the meat in this recipe, making Bacon Chicken Ranch Burgers, or making a skillet meal like my SPAM and Pineapple Skillet Dinner.
A Hamburger Chopper is a really great tool if you are making a lot of ground meat for meals, especially big batches! I was in disbelief that I needed another kitchen gadget but I bought one and guess what I reach for every time I'm making ground beef, sausage, or turkey? This tool! It's great.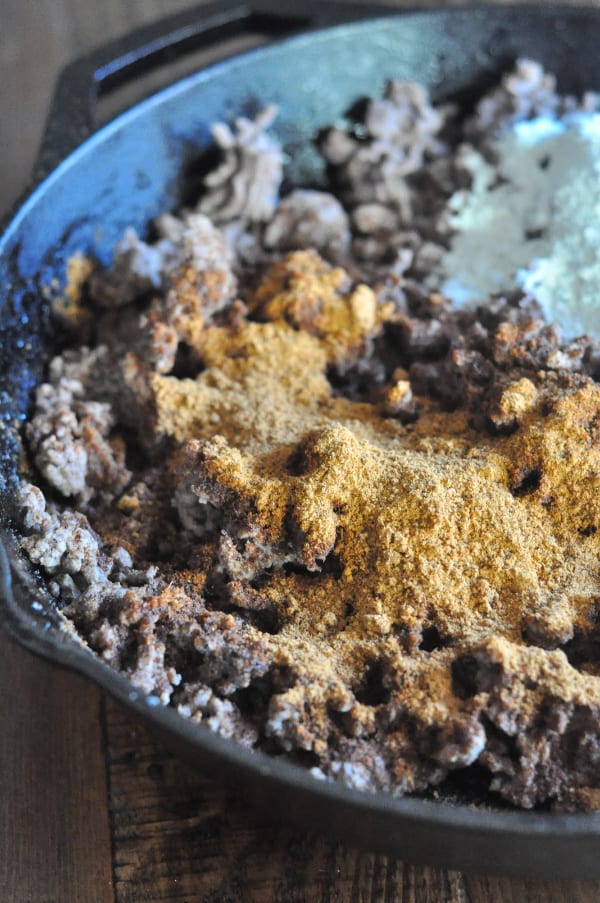 Tips for Making Instant Pot Taco Soup
I know that the Instant Pot can brown meat but it's not my favorite function. I prefer to use my cast iron pan to do all my browning.
I love using Aldi ingredients and I love that I can get the ingredients all in one place for this recipe. Aldi usually carries Paprika in their spice area but you want to use Smoked Paprika for this recipe so make sure you get that stocked in our spice cabinet when you visit your favorite spice store. Trust me, I add this to everything, my favorite Crock-Pot Creamy Corn and all my meats, including my Instant Pot Ribs.
Use Top the Tater or French Onion Dip instead of sour cream. Wait, what? Yes, you know everyone's favorite chip dip (including mine)? It makes a perfect topping for this soup. I add it to my serving and it makes the Instant Pot Taco Soup creamy and flavorful. Leave a dollop on top and dip some chips in it too.
This would be super fun and easy soup to serve at a potluck or a group gathering. Toppings can include a variety of chips (Blue and Aldi Taquitos), shredded cheeses (I love queso fresco), jalapenos, black olives, shredded lettuce, hot sauce, and something creamy like sour cream or onion dip (see note above).
This is a freezer-friendly recipe. I put 4 cups (max) in a resealable bag and lay flat on a cookie sheet or cutting board in the freezer.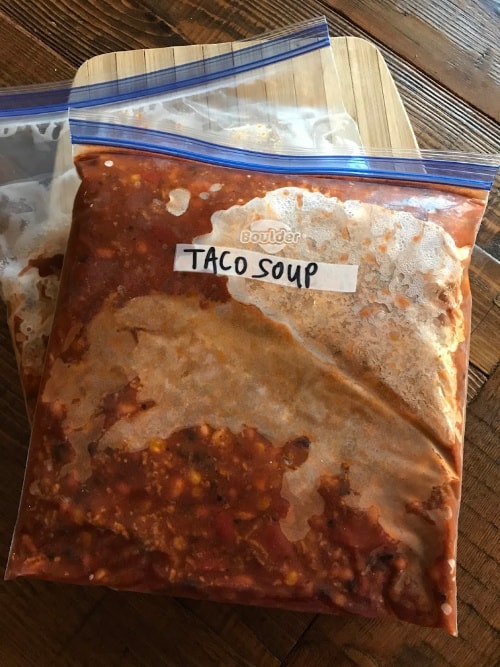 I hope you enjoy this new favorite meal at our house and that it helps you check off some of your New Year's resolutions and goals!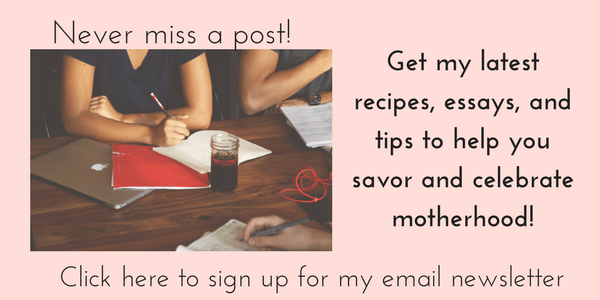 Yield: 10-12
Instant Pot Taco Soup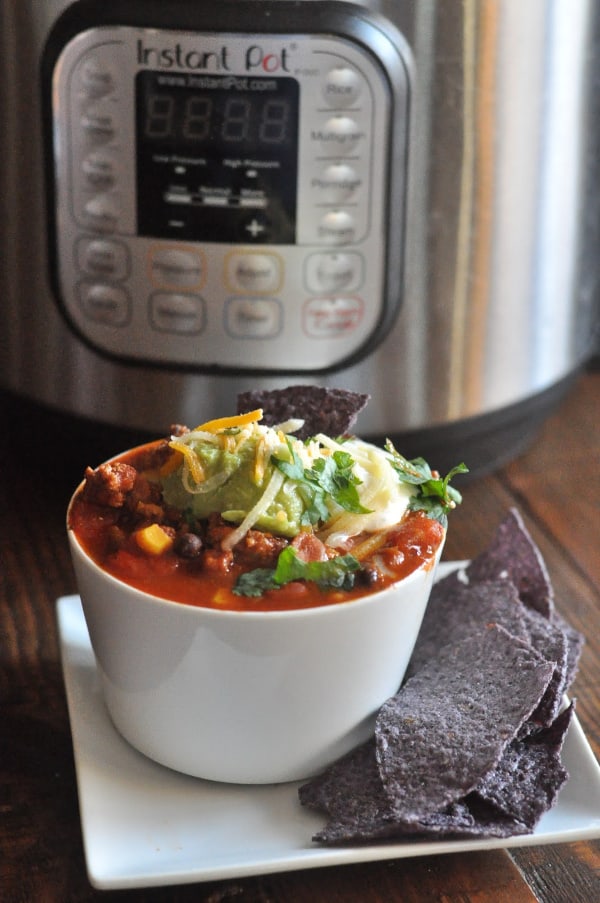 Ingredients
2.3 lbs (80/20) Ground Beef
2 (1.0 oz) packages of Dry Ranch Seasoning
2 (1.0 oz) packages of Taco Seasoning
2 (14.5 oz) cans Fire-Roasted Diced Tomatoes
1 (28 oz) can Crushed Tomatoes
2 tsp Smoked Paprika
1 (15 oz) can Black Beans (drained)
1 (15.25 oz) can Whole Kernel Sweet Corn (drained)
1 (15.25 oz) can Mild Chili Beans (not drained)
1 (15.25 oz) can Pinto Beans (drained)
Toppings as desired
Instructions
In a cast iron pan, brown the beef and drain fat. To the browned meat, add the dry ranch and taco seasoning. Saute for a few minutes until the seasoning is absorbed.
To your Instant Pot, add the browned and seasoned meat, diced tomatoes, crushed tomatoes, smoked paprika, black beans, corn, mild chili beans, and pinto beans. Stir to combine the ingredients.
Seal the lid on your Instant Pot, make sure valve is pointed to sealing, and cook on manual (high pressure) for 10 minutes.
Do a quick release or allow to manually release pressure if it hasn't released pressure.
Serve with your favorite toppings. I like shredded cheese, French Onion dip, Guacamole, and chips.
If you don't have an Instant Pot, you can cook the ingredients on the stovetop or in your slow cooker. Brown the meat, drain the fat, add the seasoning and then add all the other ingredients. Let the ingredients heat to a boil, reduce to a simmer and then serve.