Instant Pot Meatloaf recipe cooked in 40 minutes for a flavorful and juicy comfort food classic served with creamy mashed potatoes. Plus video with tips on how to use your Instant Pot and quick pressure release function!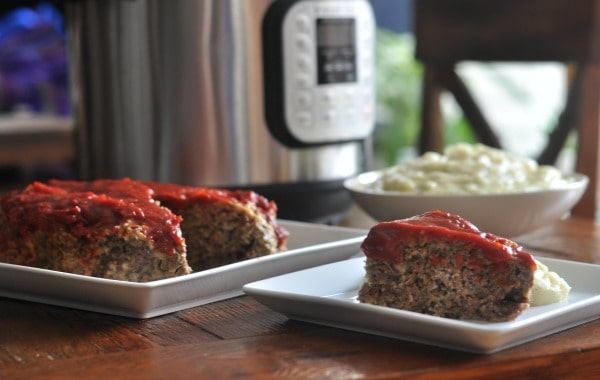 This Instant Pot Meatloaf recipe is part of my series about how the Instant Pot is helping me with meal planning each week. This post contains affiliate links for products that I use and endorse. This easy recipe will show you how to make a comfort food classic right in your Instant Pot and how doing so will save you meal planning time each week.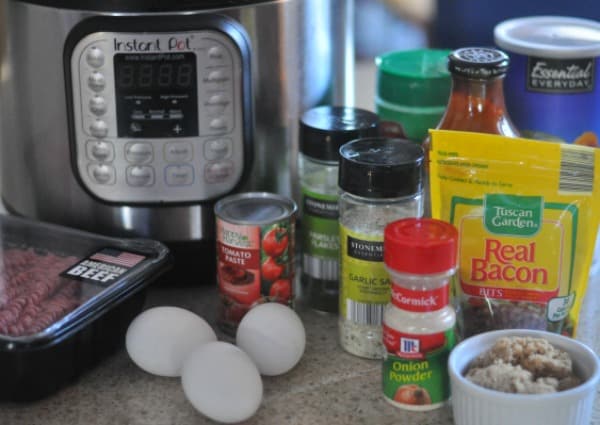 I bought my Instant Pot after hearing from friends who swore the kitchen appliance was saving them time in the kitchen each week. Yes, to saving time and being able to use that time to have quality time with my family later!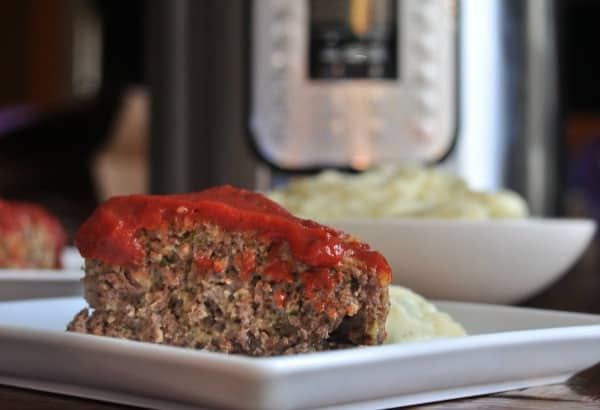 I've found that the more time I spend meal planning or using tools that cut cooking time, the more time I get to spend with my family.
If you are new to using an Instant Pot, I've included some quick pressure release videos here to show you how to do it (I was so scared to get started and try the quick pressure release). Since this recipe is part of my series on how the Instant Pot is helping me with meal planning, if you are looking for more easy ways to use your Instant Pot for meal planning, you should check out my recipes for Pot Roast, Tomato Soup, and one of my favorite ways to use the Instant Pot, hard-boiled eggs!
Kitchen Tools and Special Ingredients for Instant Pot Meatloaf
Instant Pot (6qt 7-in-1 Multi-use Programmable)
Pastry Brush (Use for brushing on the Instant Pot Meatloaf topping)
Glass Bowl Set (Mixing bowls are inexpensive and great to have on hand for mixing up components of this recipe)
Panko Bread Crumbs (if your local store doesn't carry Panko, grab a two-pack from Amazon to keep on hand, this is my go-to ingredient for meatloaf, meatballs, and breading)
New to Instant Pot? Do the recommended water test to get an idea of how to secure the lid and run the buttons. As you can see from the video above, steam will start coming out once it is almost ready to seal. That's totally normal!
The steam will stop and you'll see the metal valve stay up. It is important to note that the lever should be pointing to sealing not venting when cooking.
You can quick pressure release your Instant Pot. It lets the steam escape faster than a regular cool down for your machine. You'll press the lever towards release. In the video, I use my fingers, but in the photo below you can see that I use a towel (this helps prevent steam burns). Once all the steam has released the metal valve will drop and you can then unlock the lid and open the Instant Pot.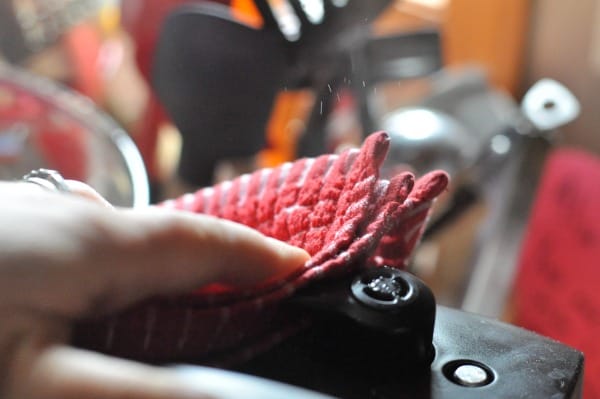 What makes this Instant Pot Meatloaf so good? It has simple ingredients, the seasoning and bacon pieces make it super flavorful and juicy. I also love the tomato sauce topping on this meatloaf. This Instant Pot Meatloaf recipe makes fantastic meatloaf sandwiches (add a slice of mozzarella and heat it up or serve cold).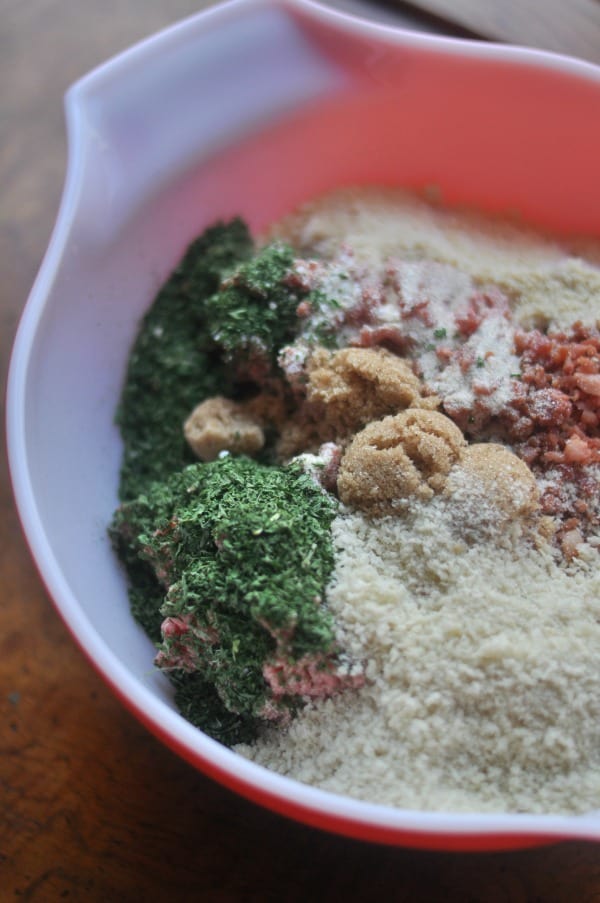 The real reason I love this recipe is that it is a family meal with simple ingredients that I can quick pop in the Instant Pot and spend some quality time together as a family, especially on a weeknight. It also makes leftovers which means I don't have to cook a meal later in the week! Yes!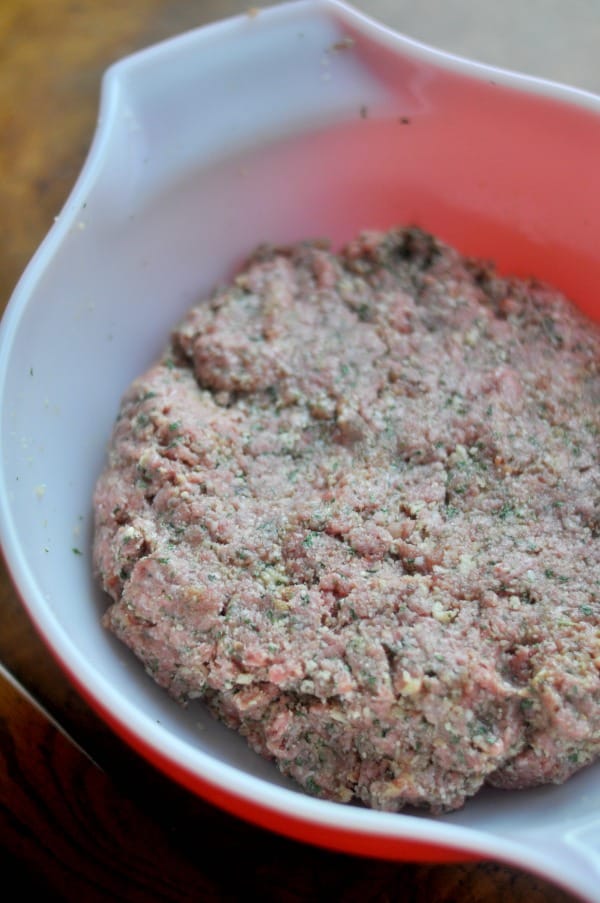 To me, making this meal is a perfect way to savor and celebrate my family.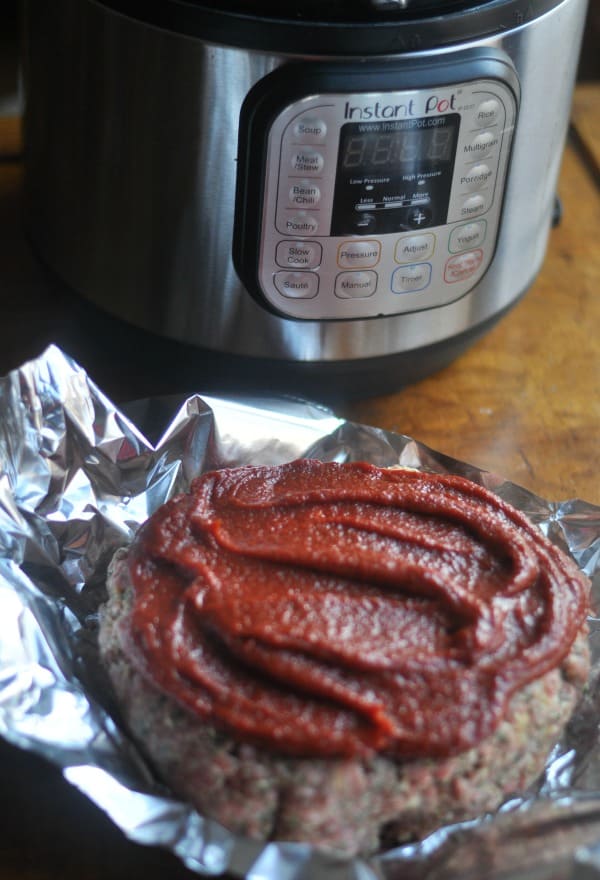 During that Instant Pot cook time, we can share a book together, or the time I saved will allow me to sit down for board games I've resolved to do more this year (my kids are totally beating me at Checkers right now), or even just sitting down and having a conversation with my kids about their day with no distractions.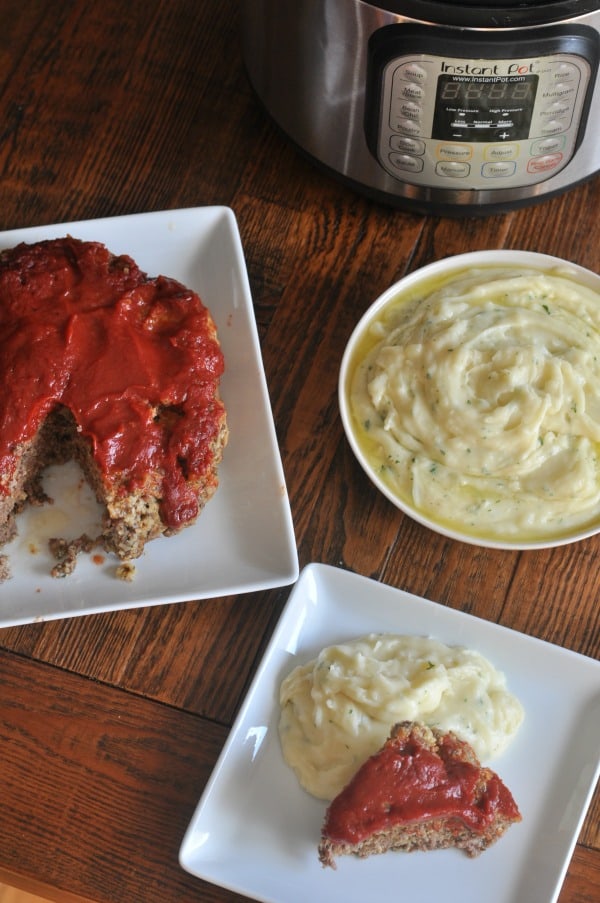 We recently returned home from vacation and you know how when you return from vacation you just want some feel-good, comfort food made at home? Oh, guys, this is it. It is a great recipe for the winter but I can also imagine it great for the summer when you don't want to heat up the house with the oven and need a nice home-cooked meal after a busy weekend at the cabin or adventuring.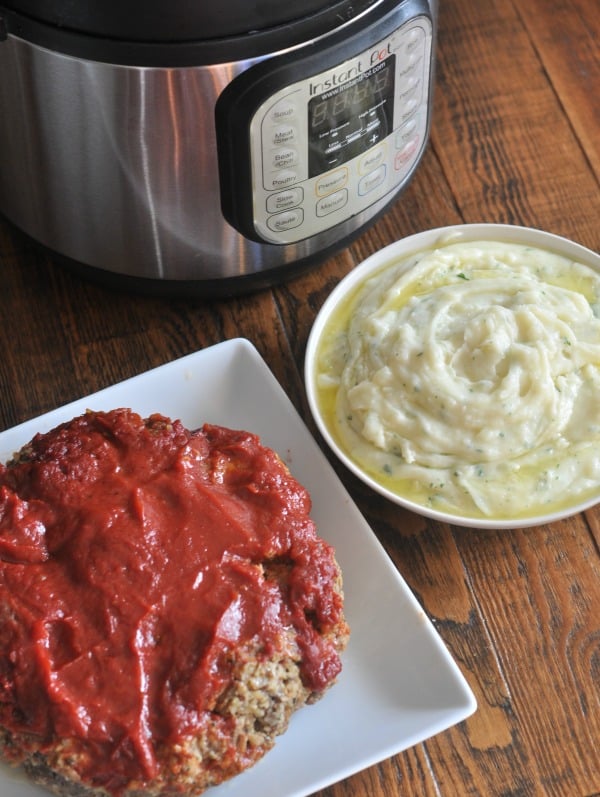 Instant Pot Meatloaf Tips
I find you can only really get your meatloaf mixed by using your hands, so take your rings off, wash your hands and get the ingredients properly mixed up!
Use the metal stand included with your Instant Pot for this recipe, it will allow the water to steam up in the bottom and your meatloaf sits on the stand cooking in the tin foil.
Before you shape your Meatloaf into a circle, do a quick measure of the aluminum foil to make sure it is the right size to fit into your Instant Pot. I've made it too big before and just had to squish it into the Instant Pot.
Make sandwiches! One of my very favorite parts of this recipe is making sandwiches. Perfect hot with melted cheese or served cold, they make a great lunch (these are totally going in the kids' school lunches this week).
Can you freeze it? Yes! I freeze this recipe by wrapping smaller portions in tinfoil or parchment paper and then you can quickly heat it up on a weeknight.
I serve my Instant Pot Mashed Potatoes with this Instant Pot meatloaf. While the meatloaf is cooking I get the potatoes ready. When I take the meatloaf out, I completely wrap it in aluminum foil so it stays warm. Quick wash out the bowl and then pop the mashed potato ingredients in and it takes 10 minutes in the Instant Pot. You could also make the potatoes ahead and reheat but they are so good fresh out of the Instant Pot.
Hoping this recipe helps your family with meal planning and giving you that extra time you deserve with your family!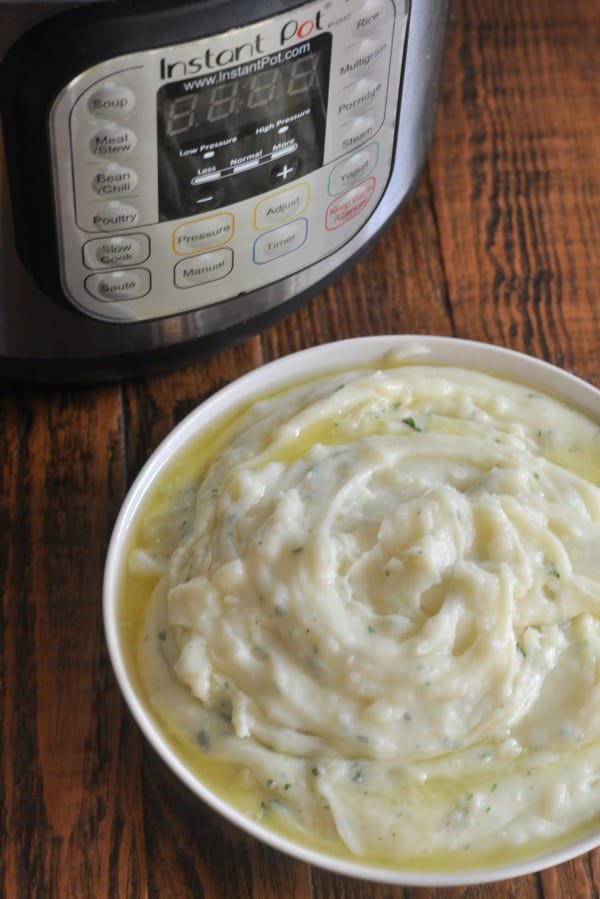 Yield: 8
Instant Pot Meatloaf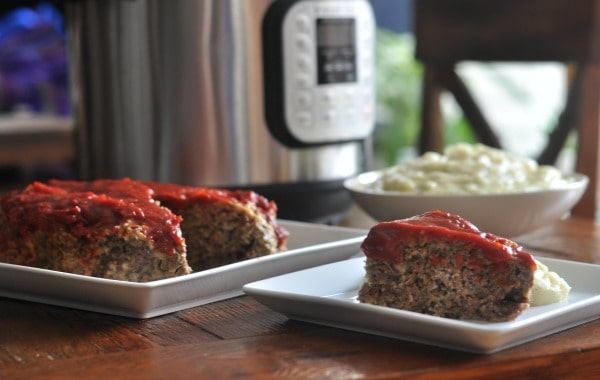 Instant Pot Meatloaf recipe cooked in 40 minutes for a flavorful and juicy comfort food classic served with creamy mashed potatoes. Plus video with tips on how to use your Instant Pot and quick pressure release function!
Ingredients
2.25 lbs Ground Beef 80/20
2 tsp Onion Powder
2 tsp Garlic Salt
¼ cup Dried Parsley Flakes
¼ cup Grated Parmesan Cheese
3 TB Brown Sugar
1 (2.5 oz) package of Cooked Bacon Pieces
1 ¼ cups Panko-Style Bread Crumbs
3 Eggs
Topping
1 (6 oz) can of Tomato Paste
2 TB Brown Sugar
¼ cup BBQ Sauce
Instructions
In a large bowl, combine ground beef, onion powder, garlic salt, parsley flakes, parmesan cheese, brown sugar, bacon pieces, and panko breadcrumbs. Use your hands to get all of the ingredients mixed together.
In a small bowl, beat eggs with a fork. Add egg mixture to meatloaf mixture and use your hands to combine ingredients. Start to shape your meatloaf into a circle that can fit into your Instant Pot.
Cut a square of tinfoil and place meatloaf circle on top.
In a small bowl, add tomato paste, brown sugar, and BBQ sauce, mix to combine and then spread on top of the meatloaf.
Place 1 cup of water on the bottom of your Instant Pot. Place the insert rack inside. Set meatloaf wrapped in tinfoil, inside your Instant Pot.
Secure the lid, set to seal and cook on Manual high pressure for 40 minutes.
Once the meatloaf is done cooking do a quick pressure release.
Serve with Instant Pot Mashed Potatoes.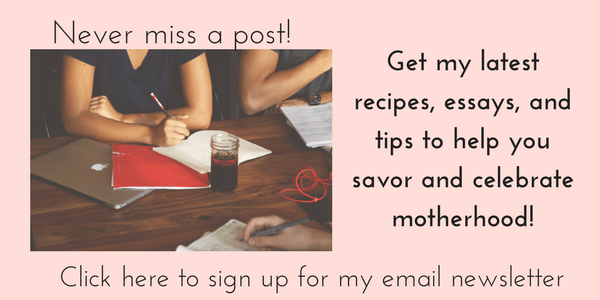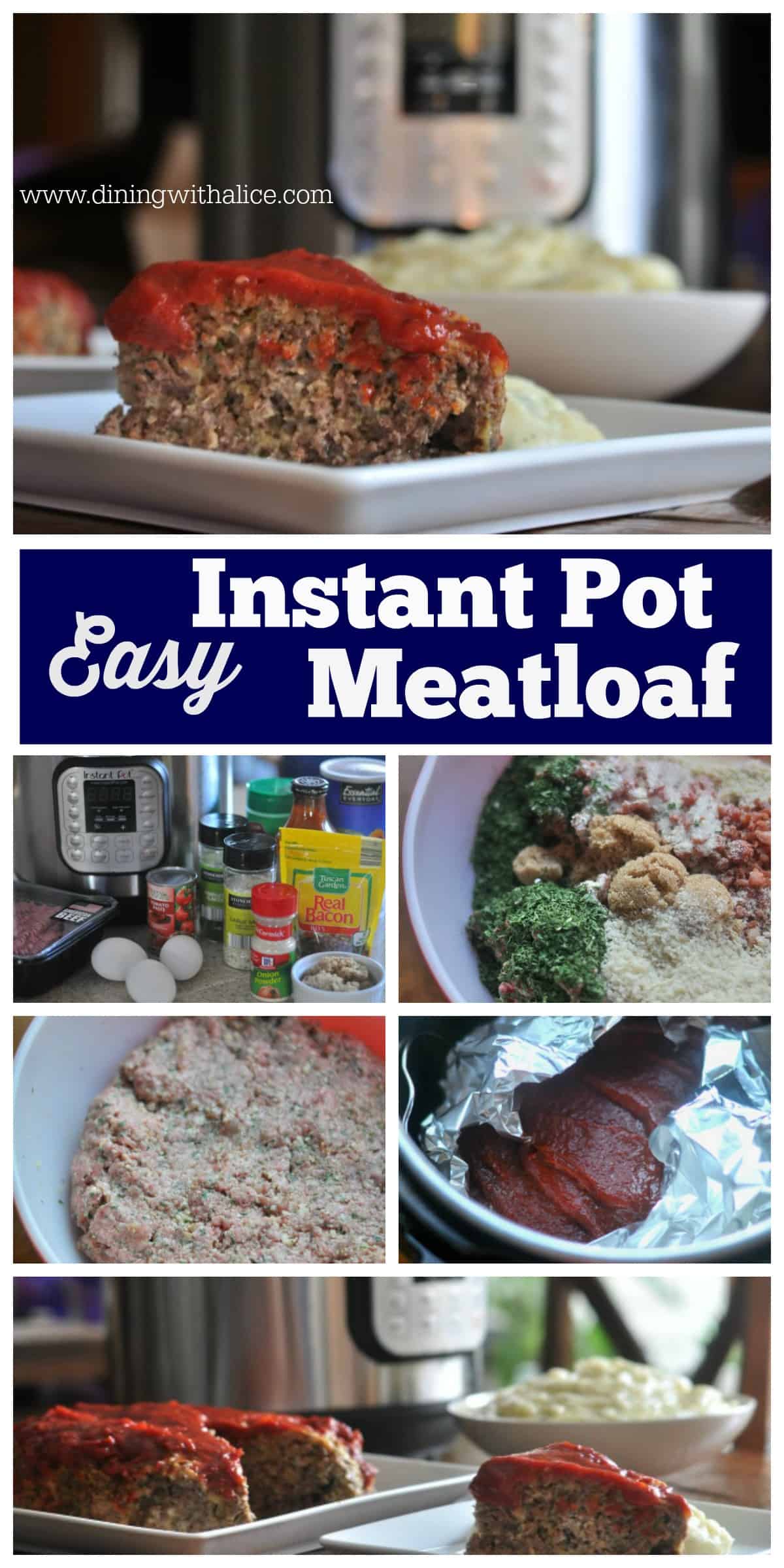 SaveSave
SaveSave
SaveSave
SaveSaveSaveSave
SaveSave
SaveSave
SaveSave
SaveSave
SaveSave
SaveSave
SaveSave