Tater Tot Waffles recipe makes a savory waffle perfect for a burger, grilled cheese or eggs. Only three ingredients and made on your waffle iron.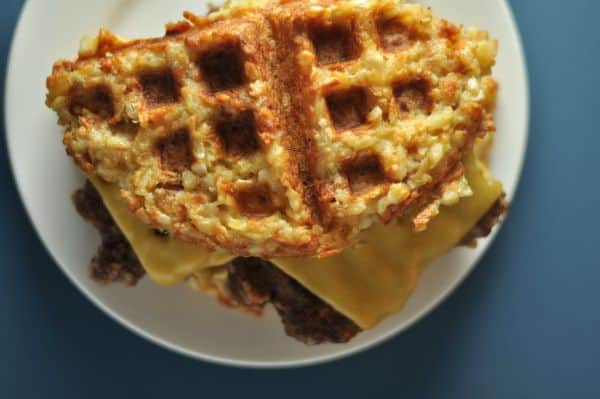 Tater tots are the star in this easy waffle recipe with just three ingredients! No need to serve tots on the side with such a fun and simple recipe that your family will love.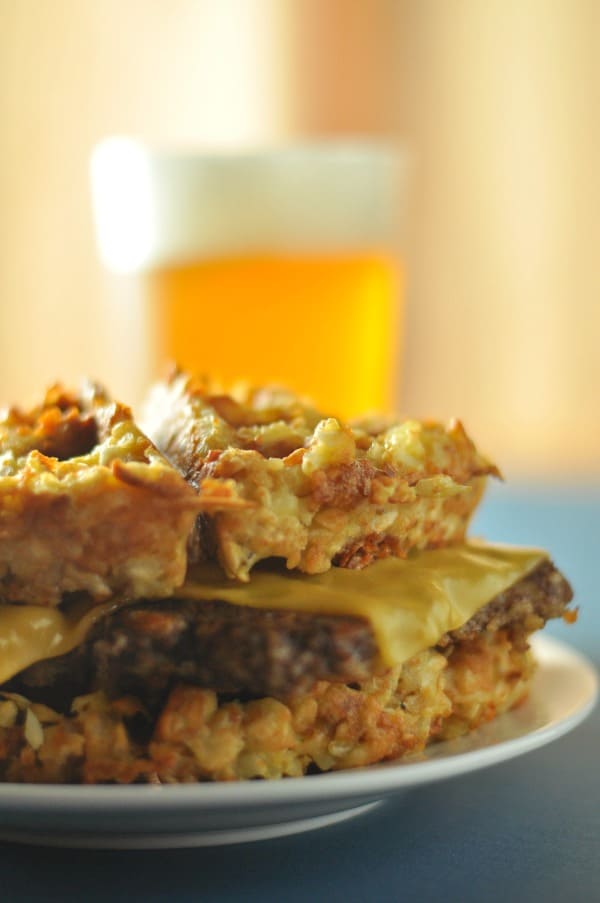 Everyone loves tater tots, whether you make your own homemade tots with bacon or use them as a topping on Bacon Chicken Alfredo Tater Tot Hotdish, they are always a hit!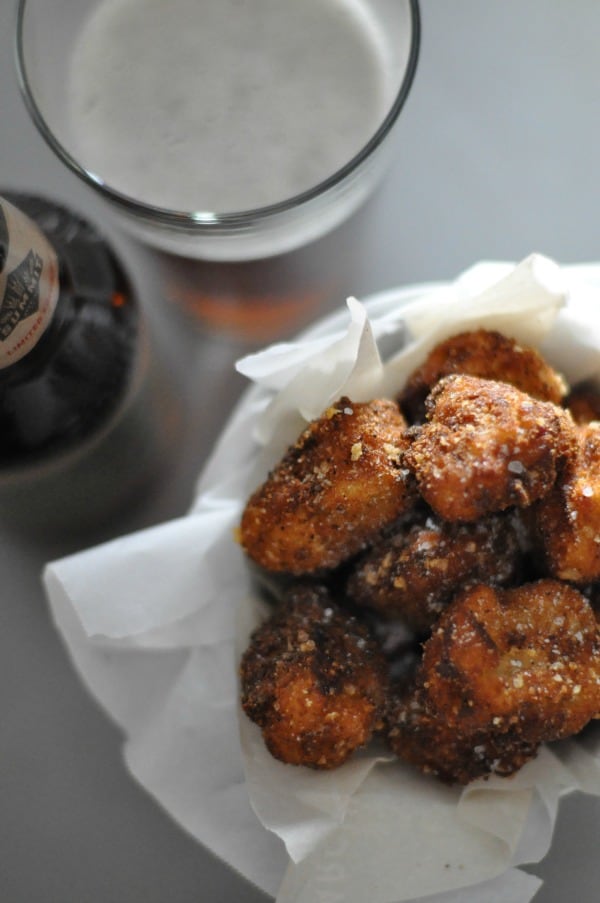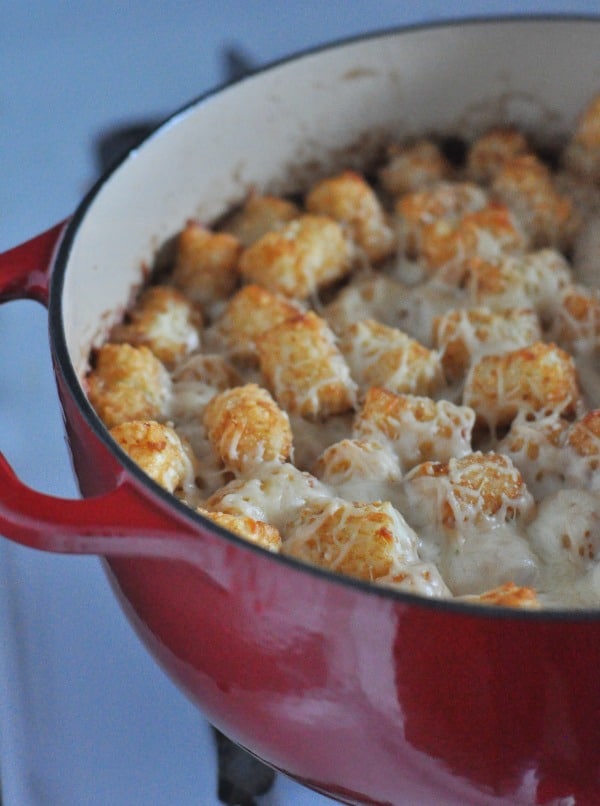 And everyone loves waffles, whether savory or sweet. In the summer I love making Sweet Corn Waffles, in the fall I love Pumpkin Waffles and in the winter, I need a really good breakfast to get through the cold Minnesota winters so I make Peanut Butter Nutella Waffles, which is only available in my Freezer Meals for Moms book.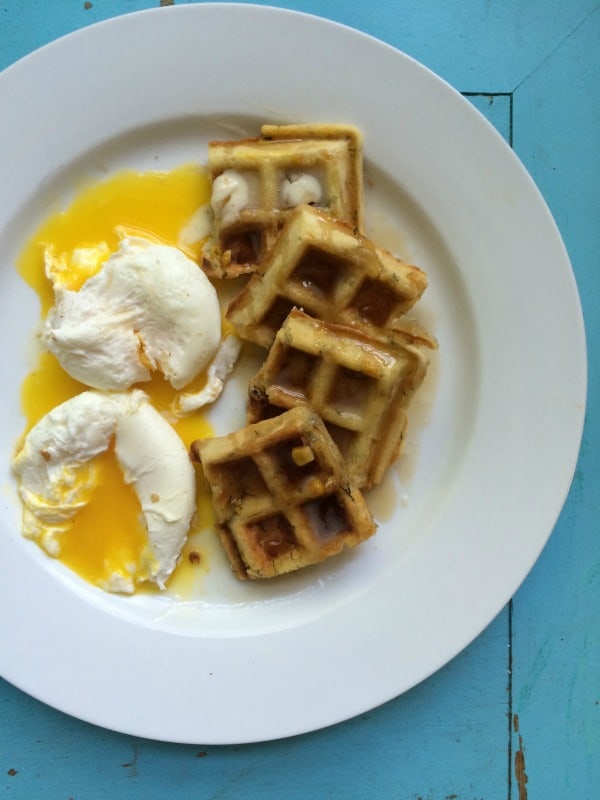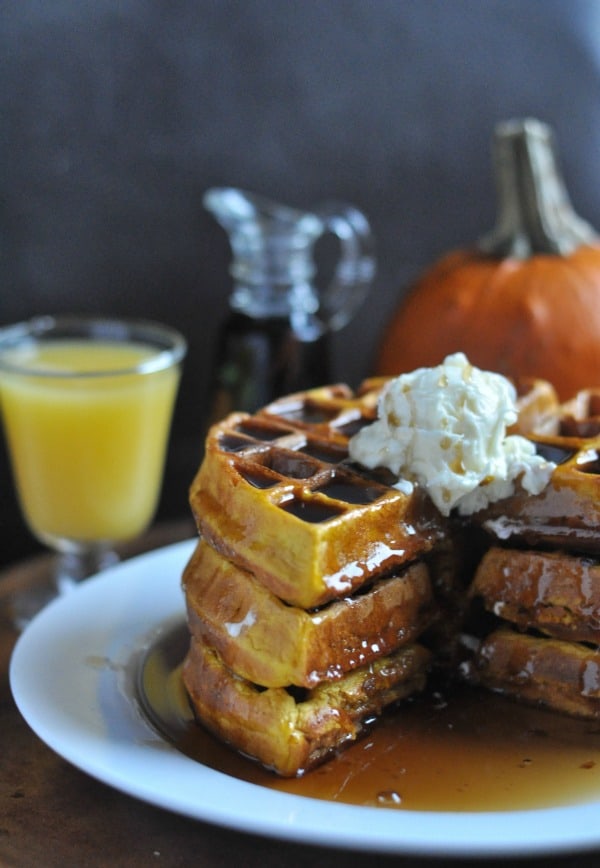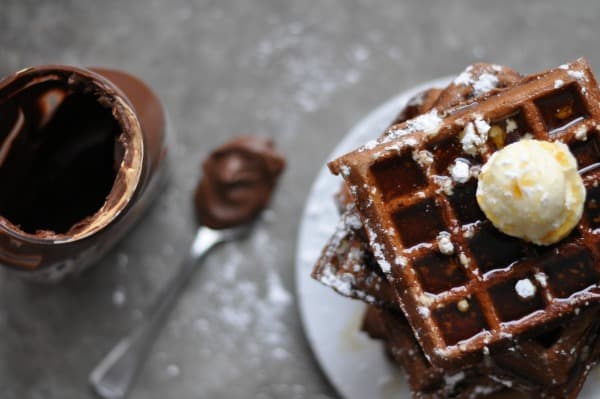 But today we are talking about savory, golden and crispy tater tot waffles. So yes, we love tater tots but I want to show you that they don't need to just be eaten on the side. And in fact, making tater tot waffles is super easy. It is just a bag of tater tots, salt and eggs. Simple right?
More About Tater Tot Waffles
Make these as a twist for burger night!
Serve as the bun for Patty Melts. Get my easy Patty Melt recipe here.
Make these as a fun breakfast or breakfast for dinner twist. Serve with poached eggs or fried chicken.
Use these waffles as the bread in a fantastic grilled cheese sandwich.
Add what you love to the Tater Tot batter: cooked bacon pieces, jalapenos, green onion or chives, favorite seasonings or shredded cheese.
Make these when the weather is too hot and you don't want to heat up your house cooking with your oven. Need more summer meal planning ideas? Here are my 5 Steps You Need to Know For Summer Meal Planning.
Get your kids involved and have them help you make this recipe, it's so simple, they can help you combine the ingredients.
When it's this simple to make Tater Tot Waffles, there's no reason to serve your tots on the side!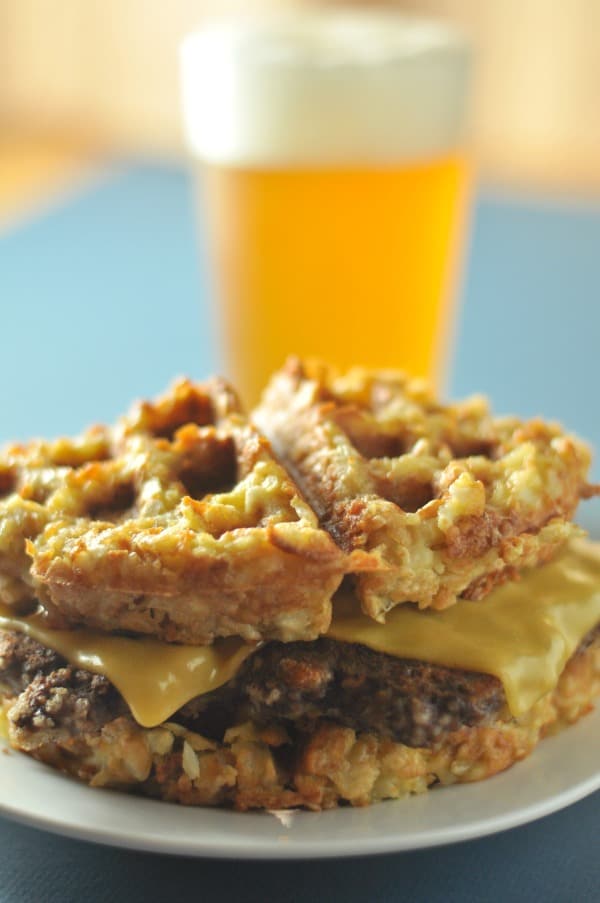 Tater Tot Waffles
Ingredients
32 ounce bag Tater Tots (defrosted)
1 tsp Salt
4 eggs
Instructions
Preheat Waffle Maker.
Once Tater Tots are defrosted, combine with salt and eggs.
For each waffle use 1.5 cups of Tater Tot mixture. Cook 12-14 minutes or longer for a crispier exterior.
Makes 3 Belgian-style waffles.