Perfect pumpkin waffles using only six ingredients including everyone's favorite-pumpkin! Simple and easy recipe that can be made in 10 minutes.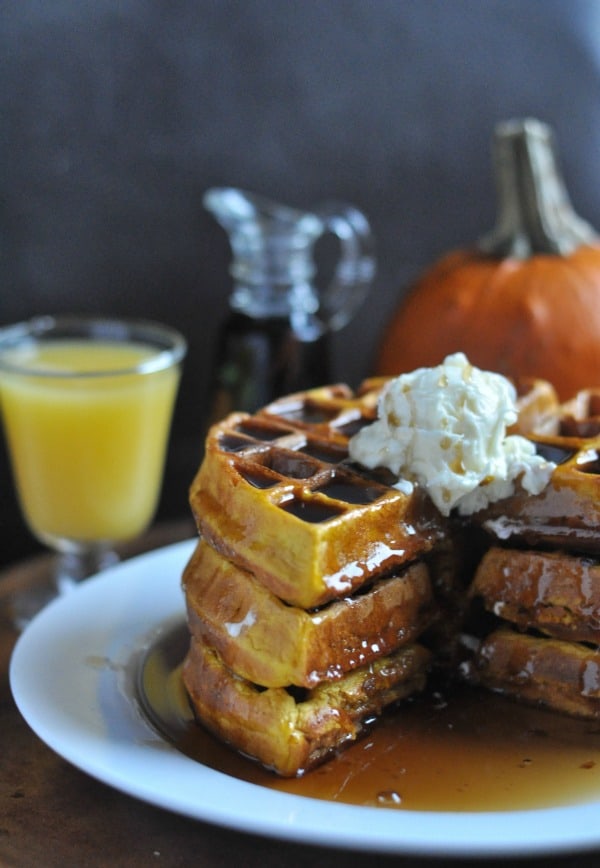 Whenever Stella and Wes have a sleepover at their Bubbie's house they always come home smelling of syrup. No matter her efforts to wipe them clean they always have that sweet, sugary smell on their soft cheeks-and ears, hair, neck (seriously it is everywhere). This morning I was craving Pumpkin Waffles so I enlisted my two helpers.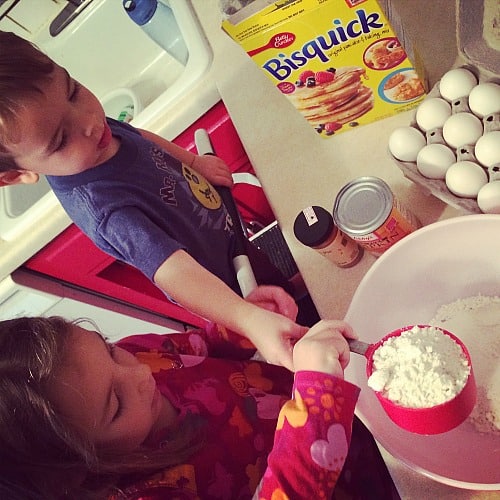 We have created a take turn system with adding recipe ingredients. I turned my back and they were cracking eggs. They love cracking eggs. And they are good. Like I'm starting to feel like I need a special bumper sticker because I'm so proud. "Proud Parent of kids that can crack a dozen eggs with no egg shell."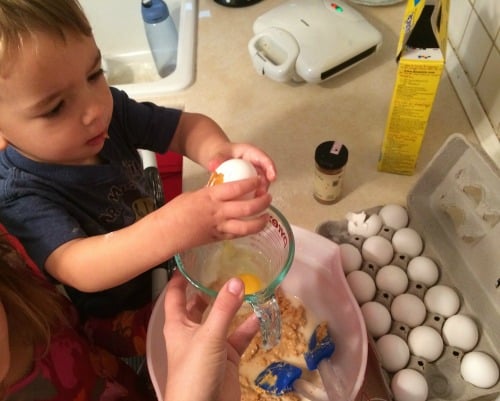 Easy Pumpkin Waffles
I digress. Pumpkin waffles. Drippy syrup. Ah yes. I love making special flavored waffles. Did you read my Pizza Waffles post? These pumpkin waffles are so easy-seriously my kids put them together, I just supervised and ran the waffle iron. They were as yummy as you can imagine, perfectly pumpkiny (is pumpkiny a word?) and ready for creamy butter and drippy syrup. We scarfed the pumpkin waffles down and headed to church. When we sat at church, the kids took turns sitting on my lap and couldn't help but smile at the sweet smell of syrup they both still carried from breakfast.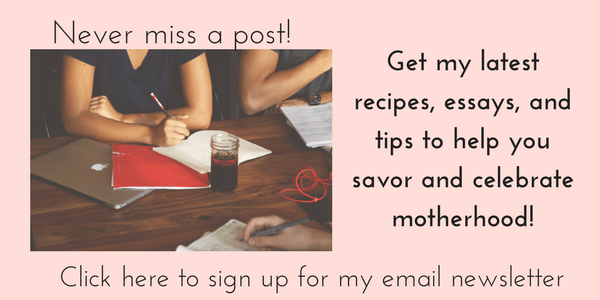 Yield: 3--4
Pumpkin Waffles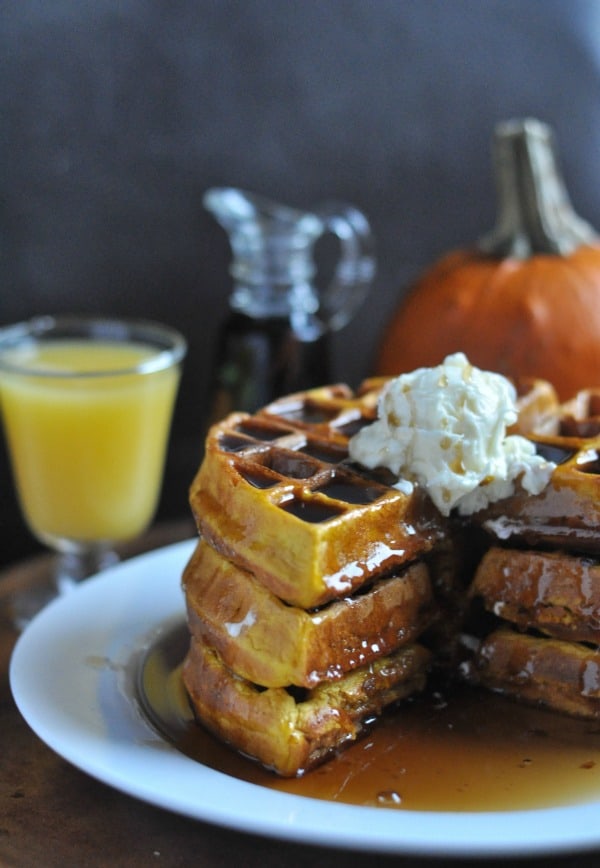 Prep Time 5 minutes

Cook Time 5 minutes

Total Time 10 minutes
Ingredients
2 cups Bisquick
1 tsp Pumpkin Pie Spice
2 TB Brown Sugar
1 cup Pure Pumpkin (canned)
3/4 cup Milk
2 eggs
Instructions
Preheat waffle iron.
In a bowl, combine Bisquick, pumpkin pie spice and brown sugar. Once combined, add pumpkin and stir. Then add milk and eggs.
Drop batter on a preheated waffle iron until iron indicates waffle is ready. This is a sticky batter. I use a one-cup measuring cup and pour the mix in the center of my Belgian-style waffle maker and use a spoon to spread it out across the waffle iron so the whole iron is covered with batter.
Serve waffles with butter, syrup and sprinkle with pumpkin pie spice if desired.
If using a Belgian-style circle waffle iron, this recipe makes 3 large Belgian waffles.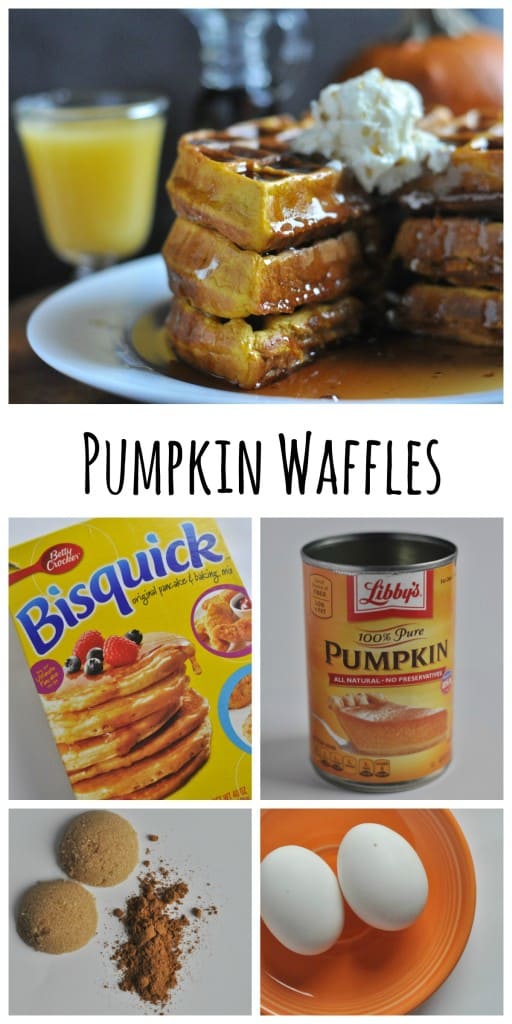 SaveSave
SaveSave