Sweet Corn Waffles are sweet and savory and perfect for breakfast or dinner.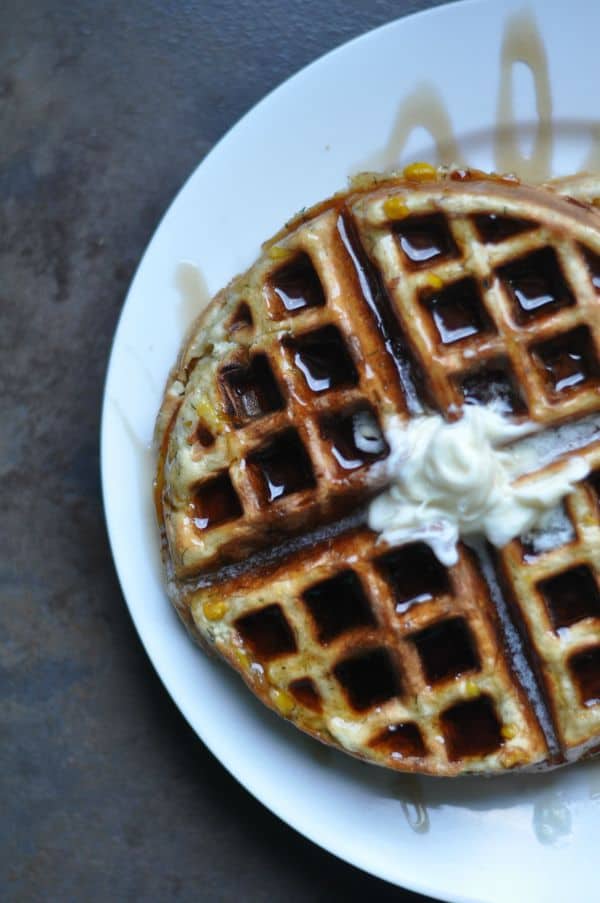 Breakfast for dinner is a super popular meal in my house. It is also one of my favorite easy meals to plan in the summer. Sweet Corn Waffles is a super easy recipe for those nights you really don't want to do too much "cooking" or turning the oven on. I love the sweet and savory flavors of the waffles and incorporating the corn and bacon into the waffle really makes it a complete meal.
While the corn certainly takes center-stage in this recipe, one of my favorite flavors is the fresh dill. I think it pairs perfectly with the sweet corn and the garlic salt. It really completes the savory flavors of the dish.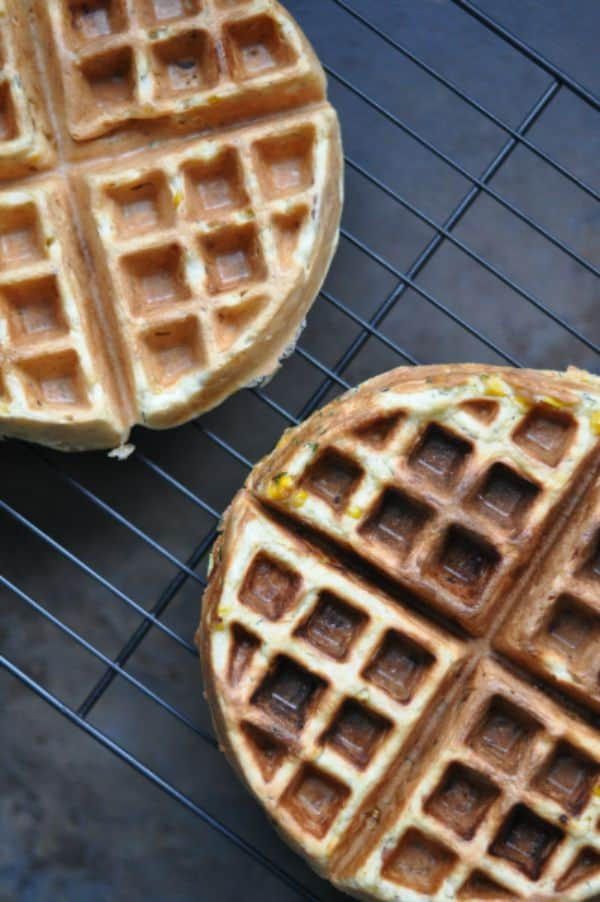 This has been our summer breakfast for dinner favorite. Perfect for family night but I also made it for a dinner party and served fried chicken on top too. Now that is comfort food, right?
When I was working on this recipe, my waffle maker died. I drove to the store that afternoon and bought a new one because I cannot be without a waffle maker and now I have a brand new hotel-style flip Belgian waffle maker (affiliate link). Guys. I was missing out. This is a game changer. Look at these pretty waffles! I can't wait to try it with my Pumpkin Waffles and Pizza Waffles! And for my Nutella Waffles, pick up my ebook, Freezer Meals for Moms!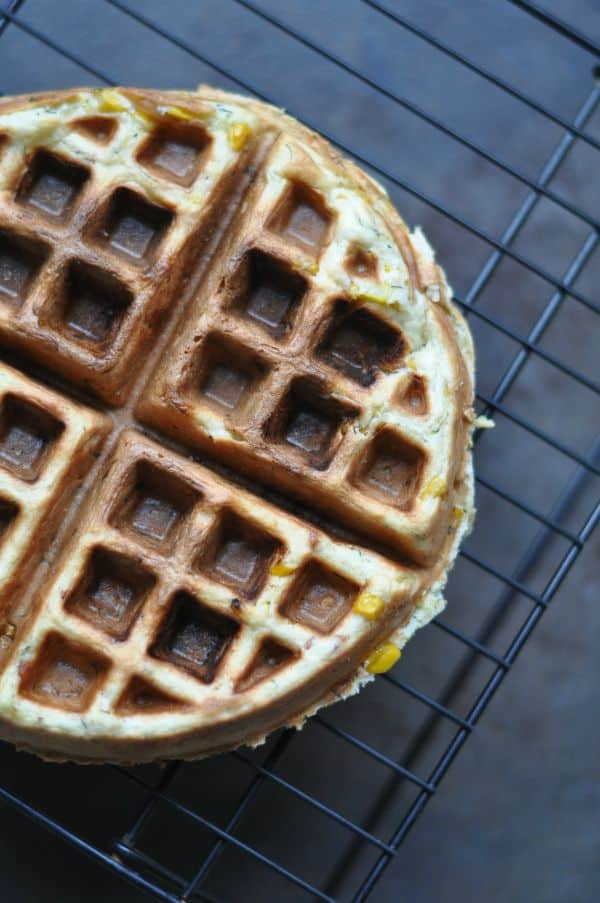 Sweet Corn Waffles
Ingredients
4 cups Bisquick
1 Tb Garlic Salt
¼ cup White Sugar
1 cup Milk
2 eggs
1 can (14.75 ounce) Fire-Roasted or Canned Corn (or about 2 cups of leftover grilled corn cut from the cob)
1 can (14.75 ounce) creamed Corn
½ cup Dill (finely chopped)
If desired 2.8 ounces bacon pieces (cooked) or cooked crumbled breakfast sausage
Instructions
Preheat Waffle Maker.
In a large bowl, combine Bisquick, garlic salt, sugar and milk. Beat eggs and add to mix. Then add canned corn and creamed corn, dill and cooked bacon pieces or sausage.
Add batter to waffle iron and remove when cooked.
Amount of waffles from recipe depends on waffle maker.