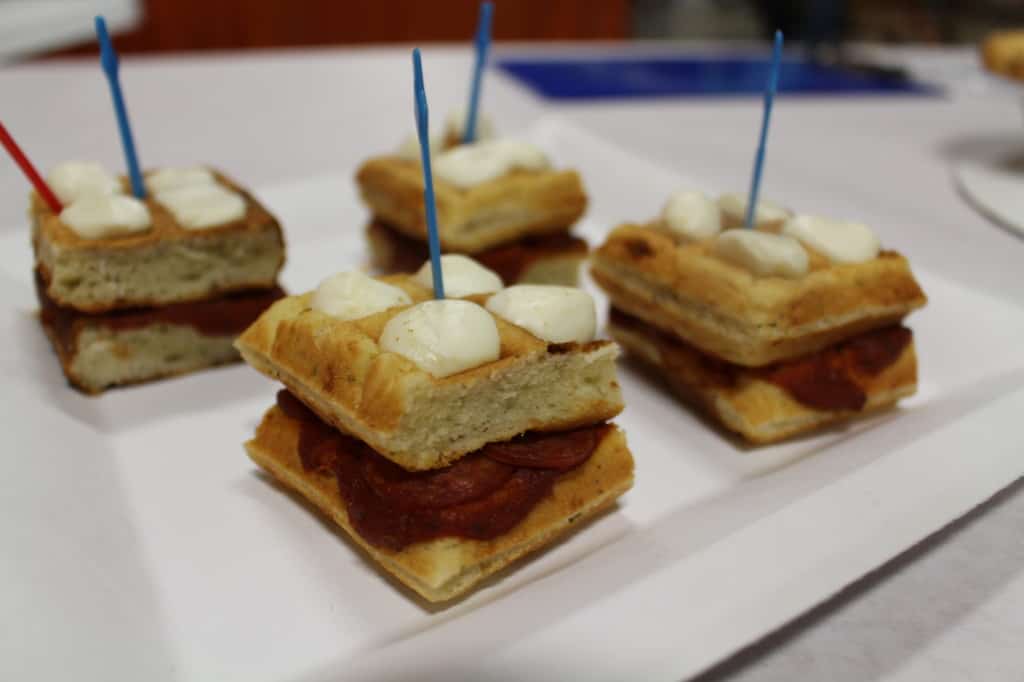 It's time to get excited!! The
Minnesota State Fair
is just around the corner (August 21-September 1). I LOVE the Minnesota State Fair. I love the food, the NEW food and I especially love entering the Creative Activities cooking and baking competitions. On the first day I attend the fair, the Creative Activities cooking area is the first place I go.  Do you love the fair as much as I do? After you read the recipe, scroll down to the end of this post to win a Family Pack to the Minnesota State Fair.
There are many different kinds of baking and cooking contests at the state fair and the entries are all displayed in glass cabinets in the Creative Activities Building.  This year will be my 7th year entering competitions at the Minnesota State Fair.  There are cookie, bread, pie, gluten-free, vegan, canning and corporate-sponsored contests at the fair.  You prepare the dish at home, follow the contest rules and recipe requirements and then bring it to the fair on the specified day.  The drop off day is almost as exciting as the first day I walk into the Creative Activities building when the fair first opens.
You can check out the competitions and register to compete online at: http://www.mnstatefair.org/competition/creative_activities.html
Deadline to Register: Tuesday, August 5 at 4:30pm.
Baking Drop Off: Saturday, August 16 between 11am-2pm.
This year Bisquick has a Quick Creations category and the 1st place prize is $200.  Last year I received second place in the Bisquick Family Favorites contest for my Pizza Waffles.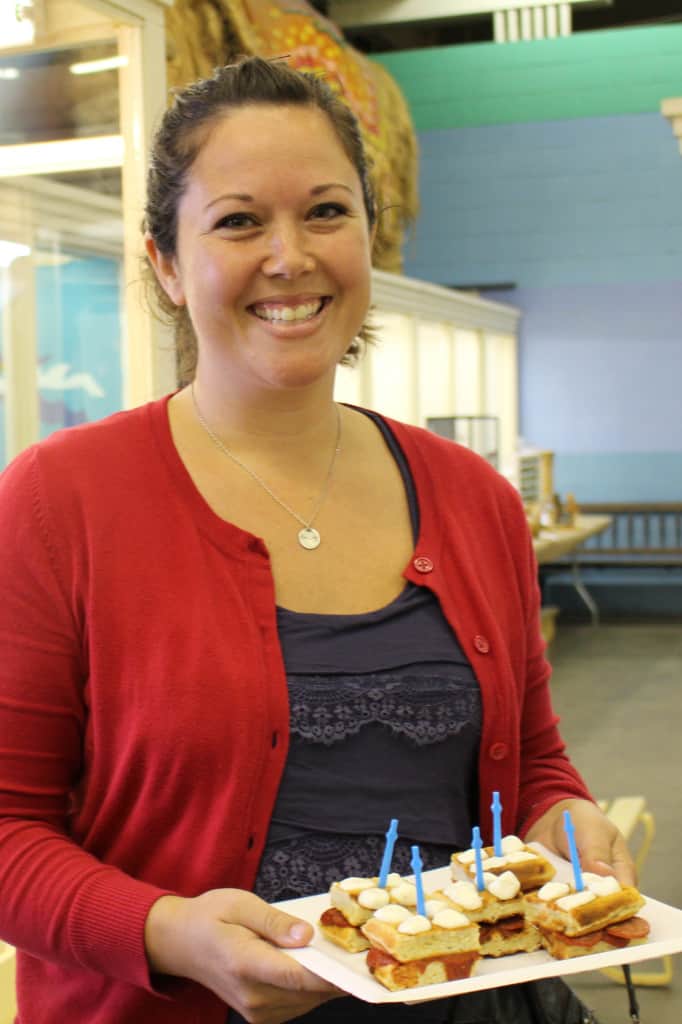 Here's the recipe:
Ingredients:
2 cups Bisquick
1 ½ cups Whole Milk
2 TB Olive oil
1 Egg
1 tsp Garlic Salt
1 tsp Italian Seasoning
1/3 cup Fresh Parmesan Cheese (shaved)
1 ¼ cup Pizza Sauce
Pepperoni Minis (5 ounce package)
Fresh Mozzarella Pearls (8 ounce package)
Directions:
Preheat waffle iron.
In a medium-sized bowl, combine Bisquick, milk, olive oil, egg, garlic salt, Italian seasoning and parmesan.  Mix until combined and pour waffle mix into waffle maker that has been sprayed with nonstick spray.  Cook each waffle until golden brown.
Once waffles have been cooked, spread half of waffles with heated pizza sauce and top with pepperoni minis.  Top with remaining waffles and then cut each pizza sandwich into four pieces.  Top with fresh mozzarella pearls and heat in microwave or toaster oven to melt cheese.
Serves 5
a Rafflecopter giveaway
The MN State Fair and Blue Ribbon Group provided the items for this giveaway. Thanks!