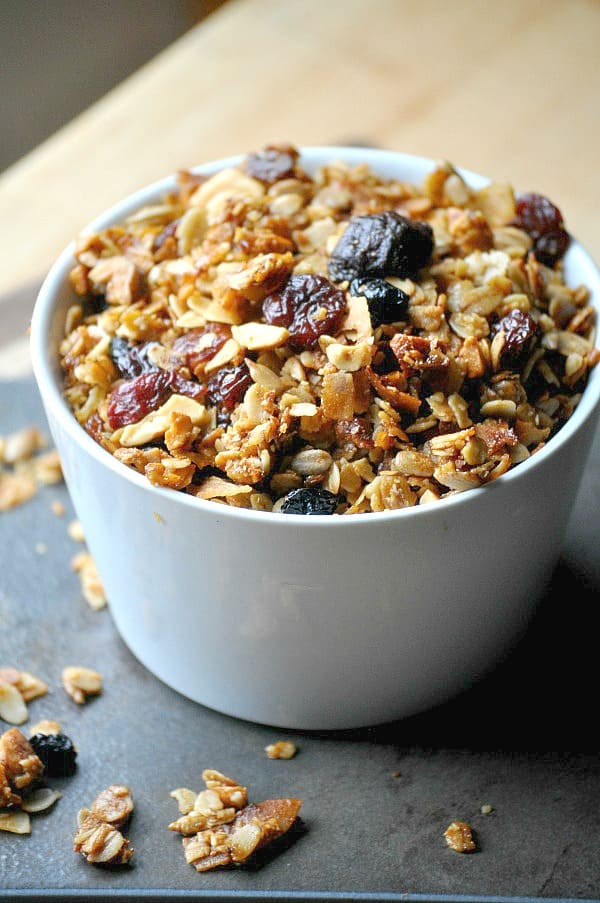 The other day, I posted a picture on my Facebook Page with three pictures asking readers what they thought my husband's favorite recipe was.  Was it the Cider-Brined Pork Roast, the Buffalo Chicken Meatloaf drizzled with Ranch or was it the dark horse, my homemade granola? My father-in-law was quick to comment, "As one who has been married awhile I hope that he learned that there is only one answer-all of the above."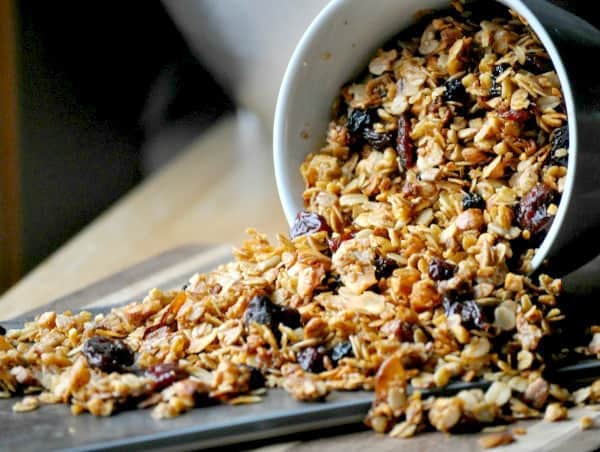 Truthfully, this granola recipe is my husband's most requested recipe. He asks me to make homemade granola all the time, year-round it doesn't matter, he will eat homemade granola every day for breakfast.  When comments were coming in I was laughing and showed him the post, he said, "Well it would be the Pork Roast but the homemade granola is a close second." So here's the recipe for a homemade granola that comes close to beating a pork roast! It is a very simple recipe and you can substitute the oil, nut and fruit varieties for your favorite.
4 cups Old Fashioned Oats
2 cups Flaked or Shredded Coconut
3/4 cup Oil (Coconut or Olive Oil)
1/2 cup Honey
1 cup Cashew Pieces
1 cup Assorted nut pieces (I like Almond, Walnut and Sesame Seeds or Sesame Honey Almonds)
1 (8 ounce) bag Dried Berry Medley (available at Trader Joe's)
1 (8 ounce) bag Dried Cranberries or Cherries
Directions:
Preheat oven to 350.
Finely chop nuts.
In a large bowl, combine oats, coconut, oil, honey and nuts. Spread in a jelly roll pan lined with parchment paper and bake for 20 minutes, stir and return to the oven for another 5-8 minutes until golden brown (keep an eye on it, in case your oven cooks hot, decrease the time). Allow the granola to cool and then add dried fruit.
This recipe is featured in my book, Freezer Meals for Moms, available for purchase here: http://www.e-junkie.com/293628/product/504555.php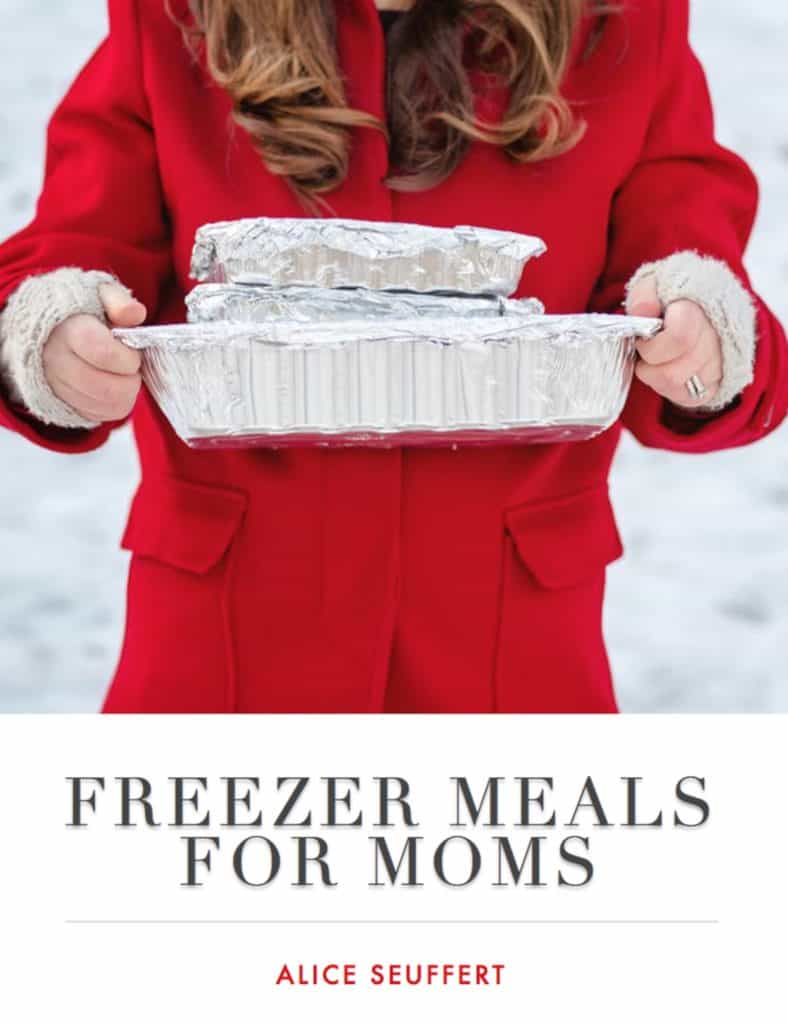 This is an adapted version of Ina Garten's Homemade Granola.