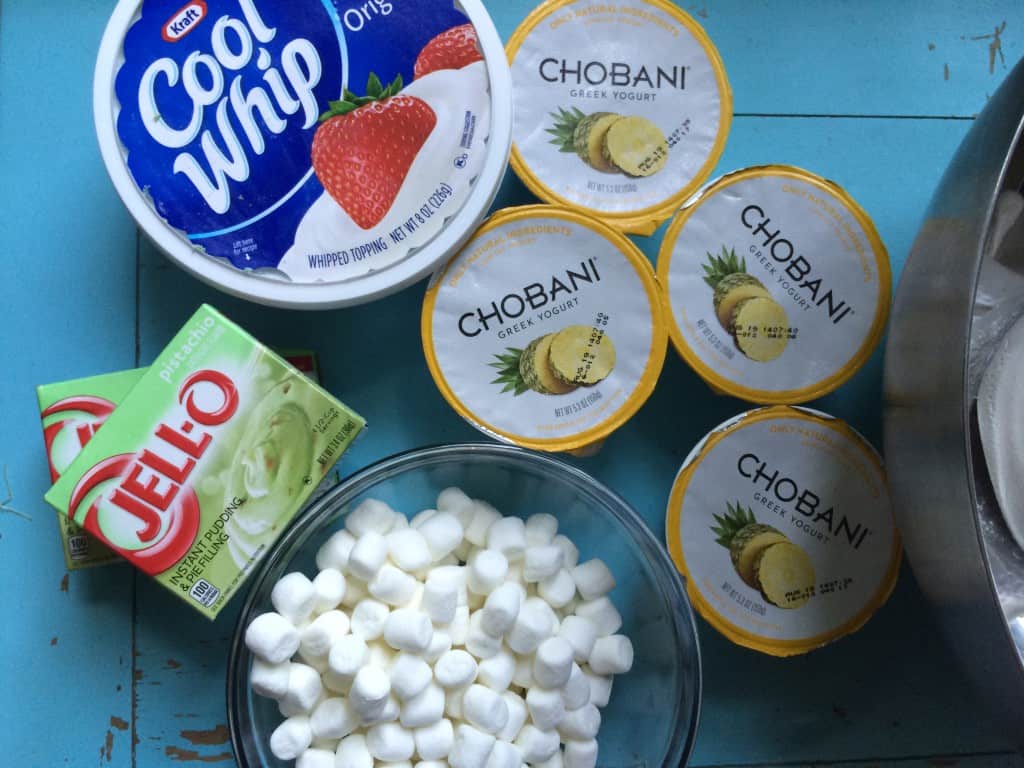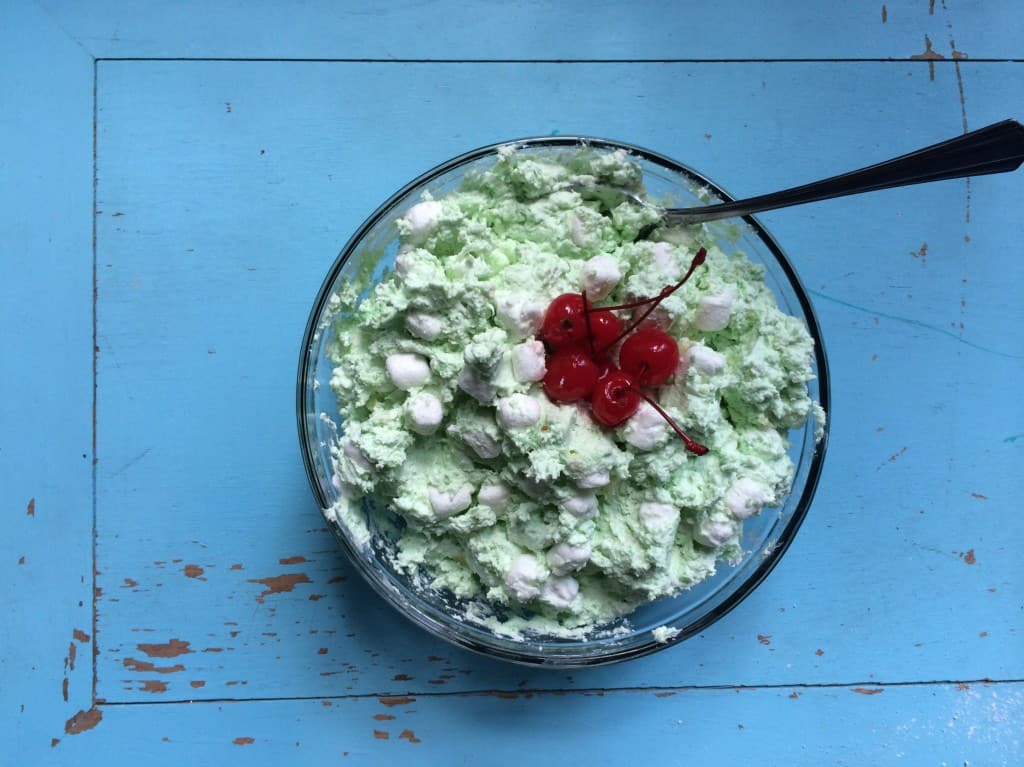 Our family is headed out to our neighborhood National Night Out tonight and we're bringing one of my very favorite potluck salads. It's know by several different names-Pistachio Salad, Watergate Salad and just plain, "Green Salad." It's funny because it is about the furthest thing from a salad. It's a Minnesota tradition and something I love bringing and eating at parties!
Ingredients:
4 (5.3 ounce) containers Chobani Pineapple Yogurt
2 (3.4 ounce) boxes Pistachio Pudding
1 (8 ounce) container Cool Whip
3 cups Mini Marshmallows
Cherries for garnish
Directions:
In a bowl, mix together the yogurt, pudding mix and cool whip.  Once combined, add mini marshmallows. Refrigerate for 1 hour. Garnish with cherries.