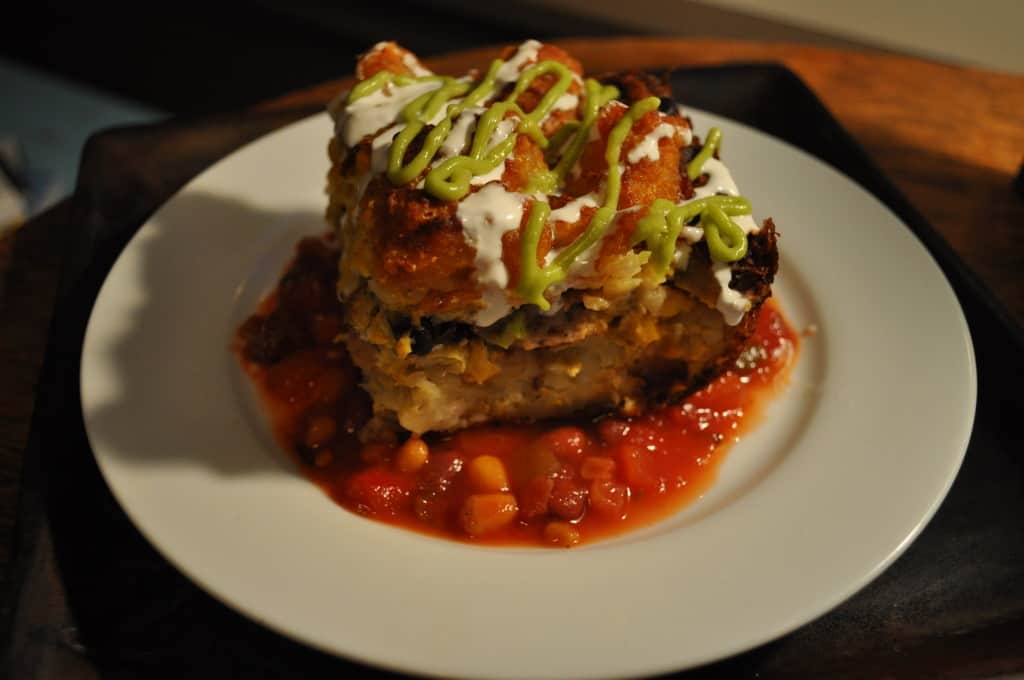 This past weekend our whole family went to my sister in-law's cabin in Northern Minnesota. The weekend was filled with cousins squealing and wild behavior, but amid the chaos, there was time boating, sitting by the fire and the adults even escaped during naptime (grandma watched the babes) for a tiki bar cocktail.  I came up with this recipe on Sunday morning of our weekend it was a perfect comfort food to end our family time.  This is a really simple breakfast or brinner recipe and perfect for a big crowd at the cabin!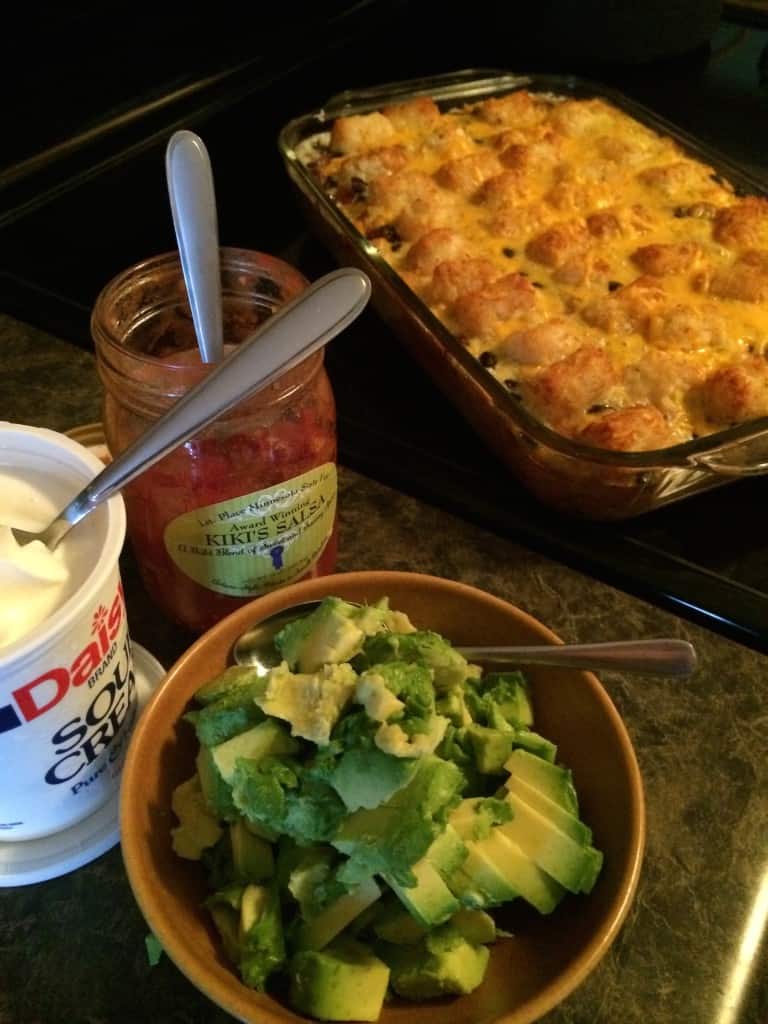 Ingredients:
1 package (32 ounces) Tater Tots, divided
12 Eggs
1/2 cup Milk
2 tsp of Your Favorite Seasoning (I like dry ranch mix)
1 can (15.5 ounces) Black Beans
1 can (15.5 ounces) Corn
2 cups Shredded Taco Blend Cheese, divided
1 package (9.6 ounces) Fully-Cooked Pork Sausage Links (12 links)
Garnish with sour cream, avocado and salsa.
Directions:
Preheat oven to 400.
Grease a 9X13 pan and place half the tater tots on the bottom of the pan.
In a large bowl beat eggs, milk and seasoning. Once combined, add beans, corn, 1 1/2 cups of cheese and sausage (slice into small pieces). Spoon mixture into the pan on top of the tater tots.
Top mixture with remaining tater tots and bake for 1 hour 20 minutes. Remove from oven and top with remaining cheese, return to oven and bake an additional 10 minutes.
Garnish with avocado, sour cream and your favorite salsa.
Makes 12 servings