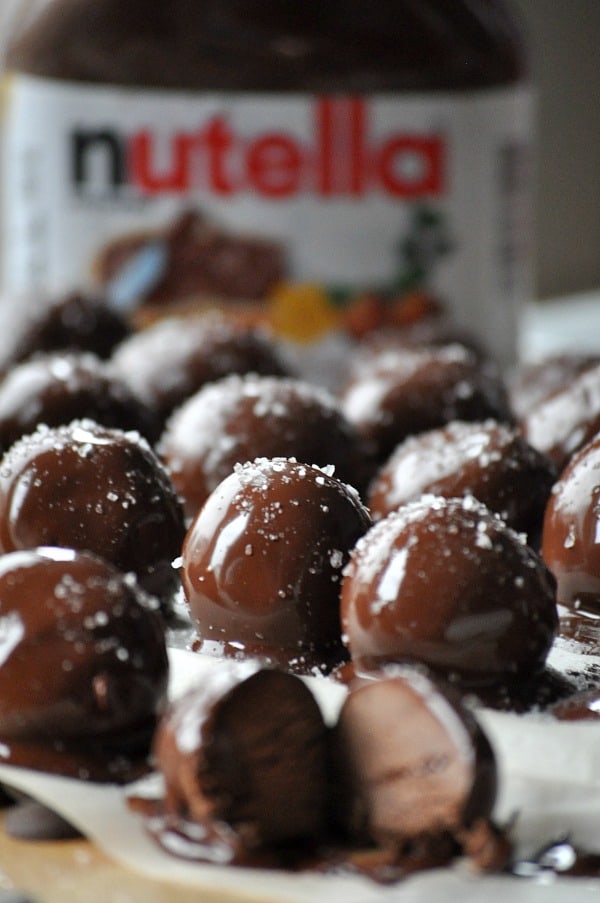 Nutella Buckeyes give regular buckeyes a yummy spin with the addition of Nutella. An easy, no bake holiday cookie featuring Land O'Lakes butter in the Twin Cities Live 12 Days of Cookies.
Check out my video with behind the scenes commentary about this recipe, what Cosmo said about it and why you need to make it!
Don't get me wrong.
I love peanut butter. Probably too much. I make Peanut Butter Pasta, Peanut Butter and Jelly Soup and even Peanut Butter Salad.
So there. I'm not cheating on Peanut Butter. We are friends. I just also really like Nutella.
No, I don't like Nutella.
I love Nutella. Love it like I might eat a spoonful out of the garbage ala Miranda, Sex and the City style. I feel like you have an understanding of my love. Seriously though. Nutella is eat of the container with a spoon good. Just like my friend peanut butter.
Buckeyes. Simple peanut butter balls dipped in chocolate. So simple, yet so amazing.
How can we make something so simple improved? You guessed it. Add Nutella and make Nutella Buckeyes.
December 10, 2014 Twin Cities Live segment featuring this recipe
So for this year's Twin Cities Live and Land O'Lakes 12 Days of Cookies, I knew that Nutella Buckeyes would be a perfect addition for those wanting a melt in your mouth chocolate cookie. Oh and did I mention, no baking is involved! I can hear you cheering. Cheering is totally allowed. There's also only four ingredients. Keep cheering.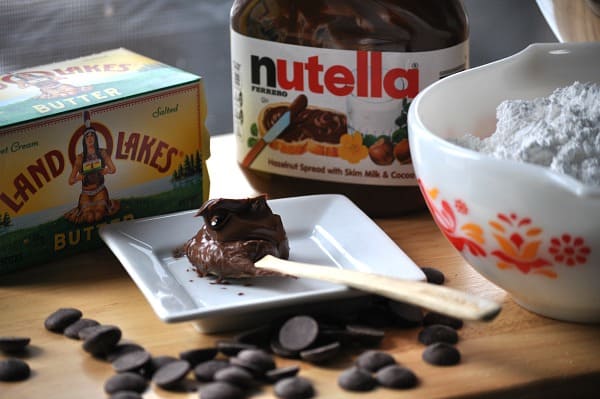 Before getting started, make sure you haven't eaten up all the Nutella in the house. Don't worry you say, there's another container in the cupboard.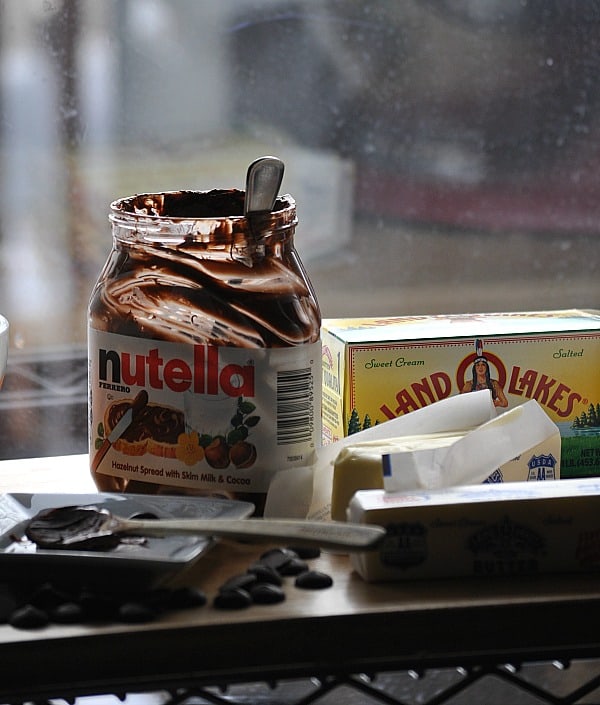 Well huh, there were two containers of Nutella in my cupboard. Apparently a wild animal made their way into my house and ate up all my Nutella! Dang wild animals!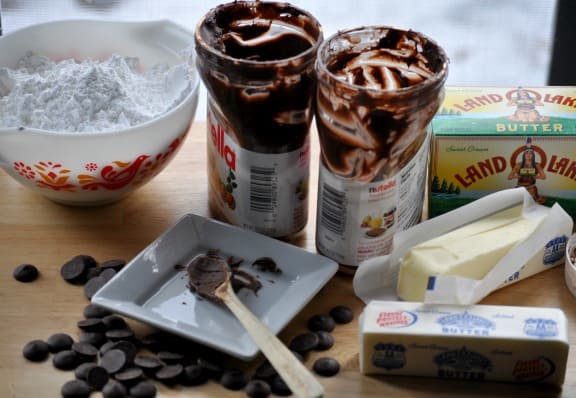 So after you secure another container of Nutella at the store. You are ready to begin making Nutella Buckeyes. Oh and when you go to the store to pick up your new Nutella container, make sure you wipe off your lips and mouth area, that would terrribly embarassing to have Nutella on your face when buying a new Nutella. Trust me.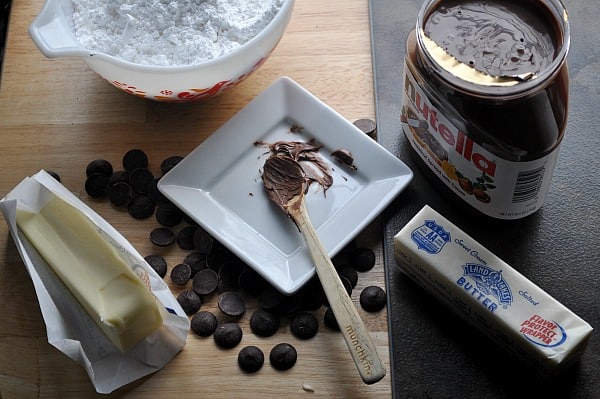 Did you know when you open a new Nutella it is sealed with gold foil? What a gift! Fancy! Ok now, we are ready to get everything measured. If you find yourself measuring very sticky ingredients (peanut butter, Nutella, mayo, etc) on a regular basis you should buy a Wonder Cup Adjustable Measuring Cup (Two Cup Size). This is an affiliate link (I will receive a percentage of sales if you purchase it). I seriously love it, it is an essential tool in my kitchen and it makes measuring sticky ingredients a breeze. See that tall Wonder Cup-it's full of Nutella and ready to go!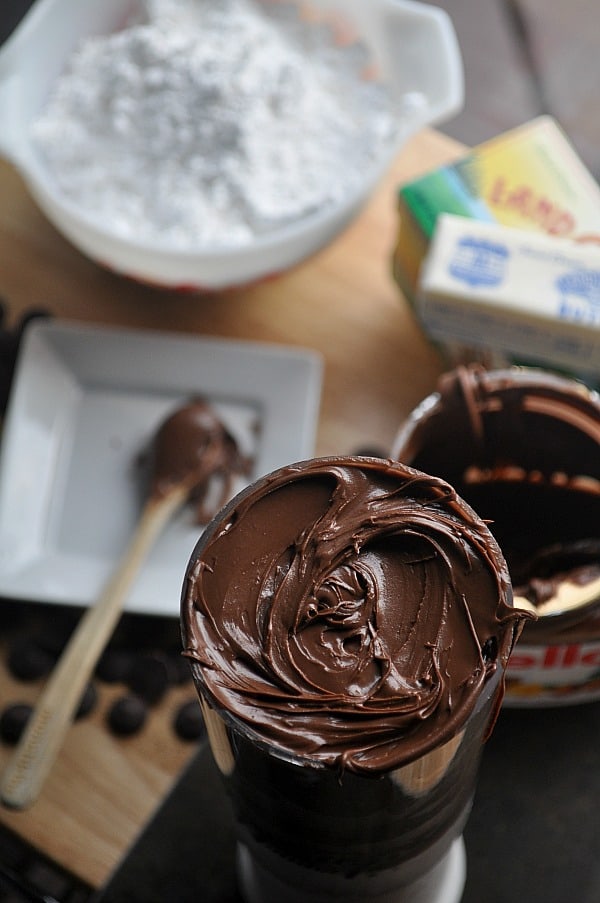 The first step is mixing your Nutella and Land O'Lakes butter. Don't buy the generic. Buy the good stuff. These cookies are a gift right? Even if they are a gift to yourself.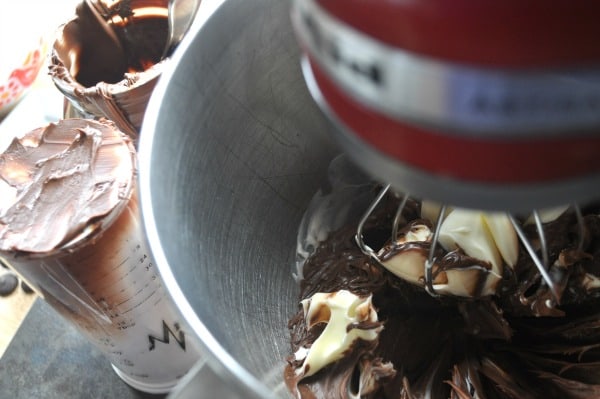 Once you get the Nutella and butter mixed. Add in the powdered sugar. And don't go all wild and crank your mixer up on high, it will snow powdered sugar all over your kitchen. Trust me.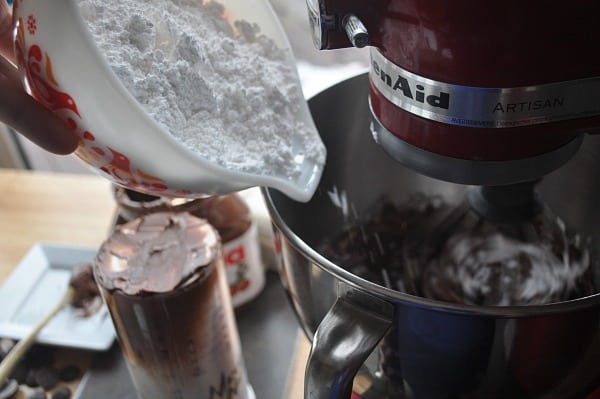 Once everything is mixed, roll the Nutella mixture into balls. I just roll them right on to a cookie sheet.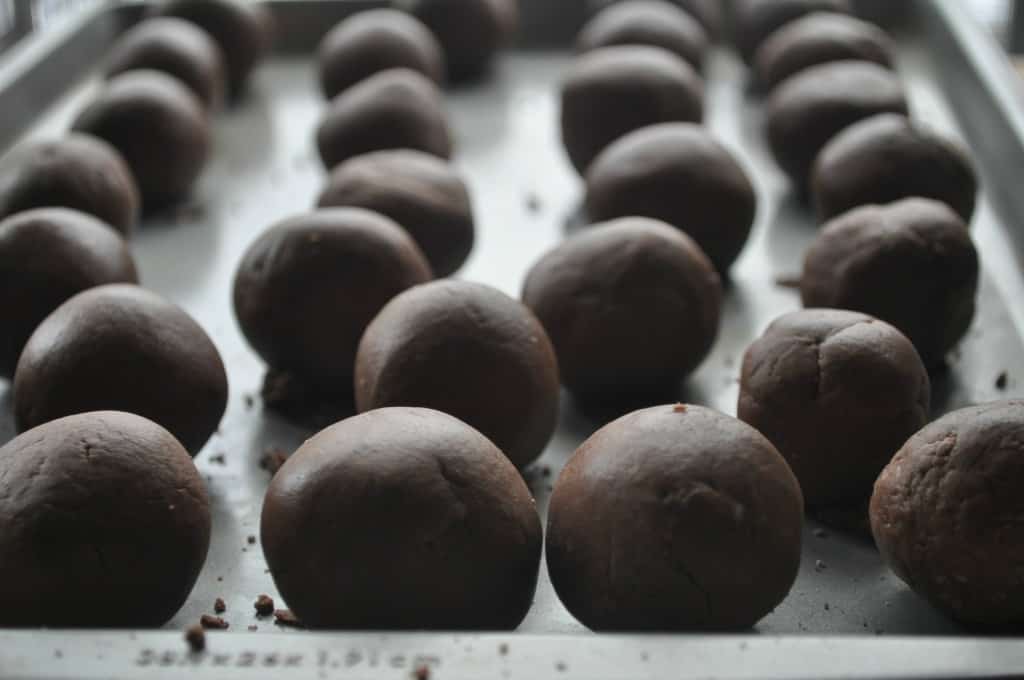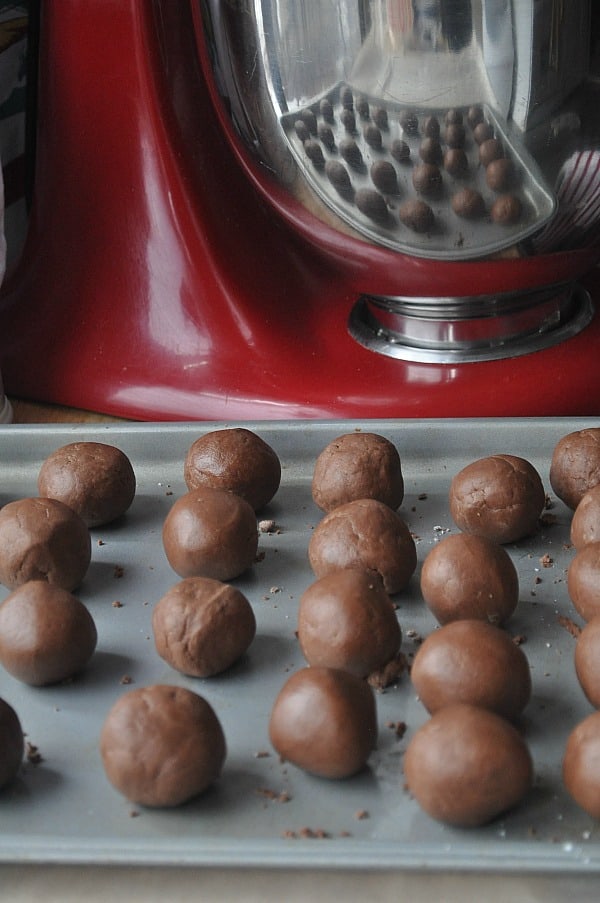 Now we are ready to dip these Nutella Buckeyes into some chocolate. Again, don't buy regular, generic chocolate chips. Buy the good stuff. Get yourself a nice bag of Ghirardelli chocolate chips and get them melted in your microwave. Use a small Pyrex, it makes dipping really easy.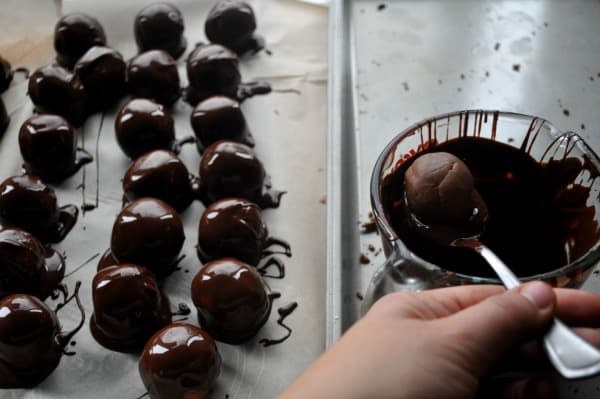 Once you get them dipped you let them rest. Before they go for their rest I like to grind some sea salt on top. It's pretty amazing. You wont regret that decision.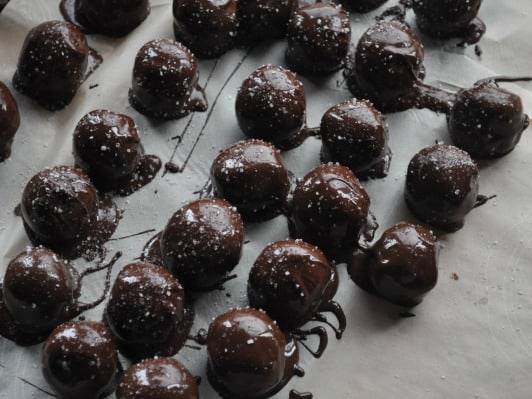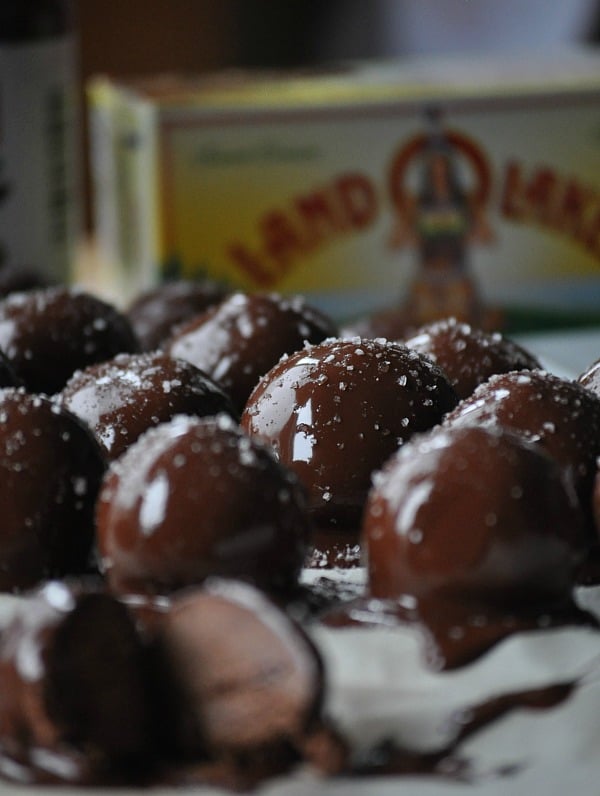 Easy, no-bake cookies ready for holiday gifts or just something special for you. Happy holidays, friends!
Nutella Buckeyes
Author: Alice Seuffert
Serves: 30
Ingredients
1 ¾ cup Nutella
½ cup Land O'Lakes Butter (salted, softened)
2 cups Powdered Sugar
1 package Ghirardelli 60% Cacao Bittersweet Chocolate (10 ounces)
Optional Garnishes: Sea Salt
Instructions
In a stand mixer, blend Nutella, butter and powdered sugar until combined. Form into 30 balls. Once balls are formed heat chocolate and dip each ball. Once dipped, add sea salt if desired.
Makes 30 Nutella Buckeyes