Snickers Surprise Cookies are peanut butter cookies with Snickers inside drizzled with caramel and dark chocolate. Made with Land O'Lakes Butter.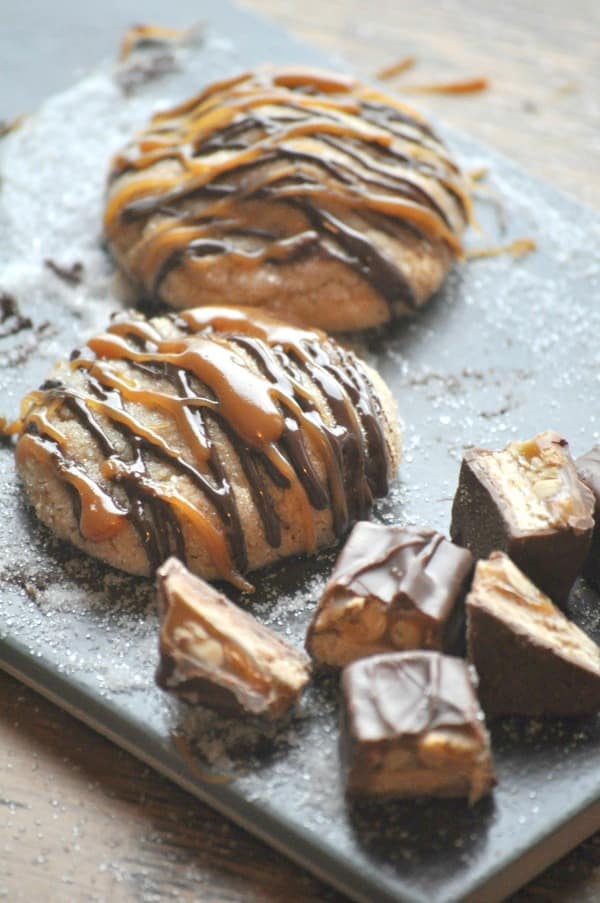 If I thought of only one holiday cookies I could eat for the rest of my life I would say Peanut Butter Blossoms. You know, those peanut butter cookies rolled in sugar and then when they come out of the oven you press in a chocolate kiss?
Peanut Butter Blossoms.
Yes, I could eat those every day.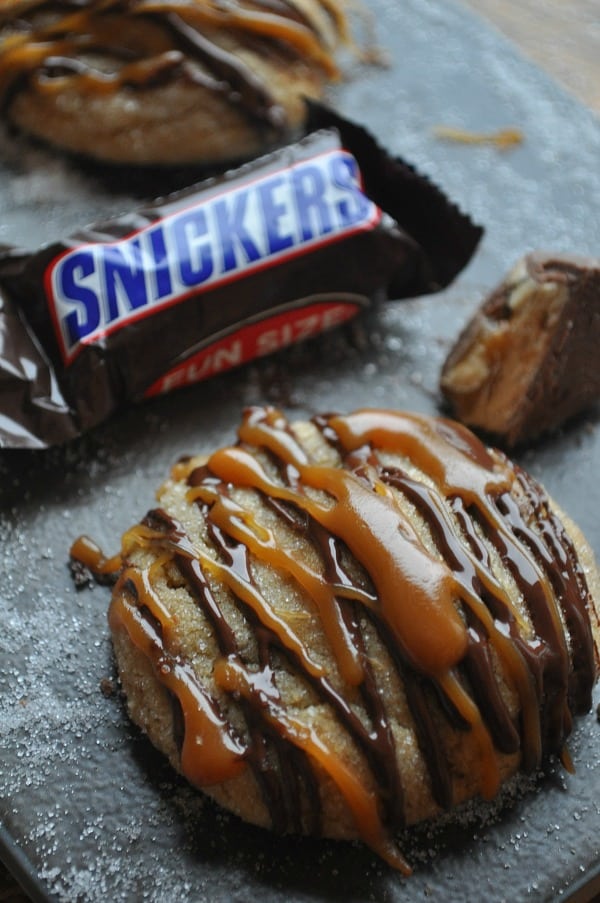 Well that is until I had one bite of these Snickers Surprise Cookies.
You see Snickers and I have a very special relationship. They got me through the last weeks of pregnancy with both my kids. That might be why I had giant babies-no, I'm not kidding. Wes was 11lbs.
Snickers Surprise Cookies
Ok so I asked my readers about their favorite cookie. Guess what people said? You guessed it, Snickers Surprise Cookies.
So I did some research and started baking. You see the Snickers Surprise Cookie is really a peanut butter cookie with a Snickers tucked inside and then after it comes out and is cooled, drizzled with dark chocolate and Annie B's Caramel. Never heard of Annie B's? Well, Annie B's happens to be a Minnesota caramel company and they happen to be on Oprah's 2014 Favorite Things! I've been doing some baking with Annie B's-check out my Pumpkin Monkey Bread and Caramel Sweet Potatoes. Something else hiding in these cookies? Real Land O'Lakes butter. Want to know the secret to amazing holiday cookies? Use good butter. Seriously. You will thank you when you try these cookies over and over again. Your friends and family with thank you too.
I baked these cookies for the Food Blogger Cookie Swap an activity that benefits Cookies for Kids' Cancer. These cookies were shipped across the country to three of my food blogger friends. This is the second year I've participated in the Food Blogger Cookie Swap. You can read last year's recap here.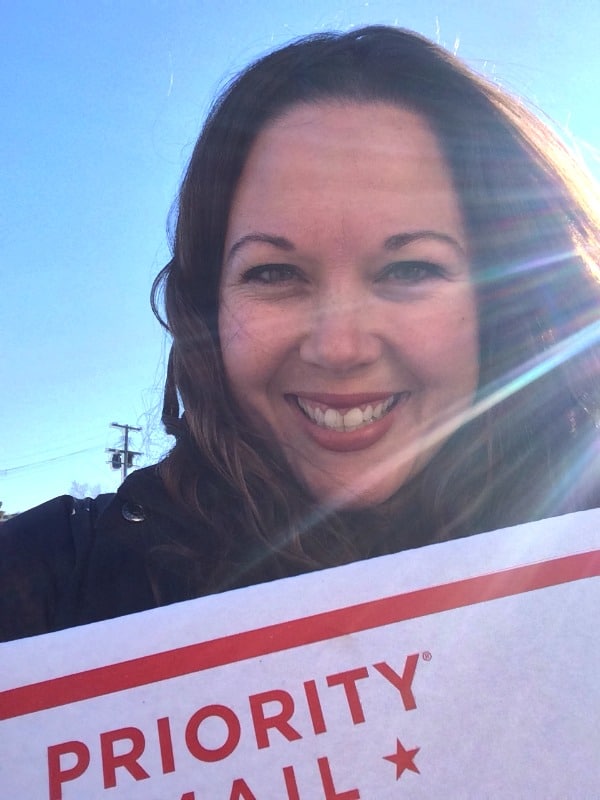 Boy, did I look proud. I was actually. Getting everything baked, packaged and mailed was something to be proud of! I packed my cookies up and shipped them across the country to the following bloggers:
Then the worry sets in. Will your cookies arrive? Then, one by one, those special packages start arriving! It is so fun to participate in the exchange. And each cookie-amazing in their own special way! Here are the cookies I received:
Peppermint Shortbread Cookies by Kudos Kitchen by Renee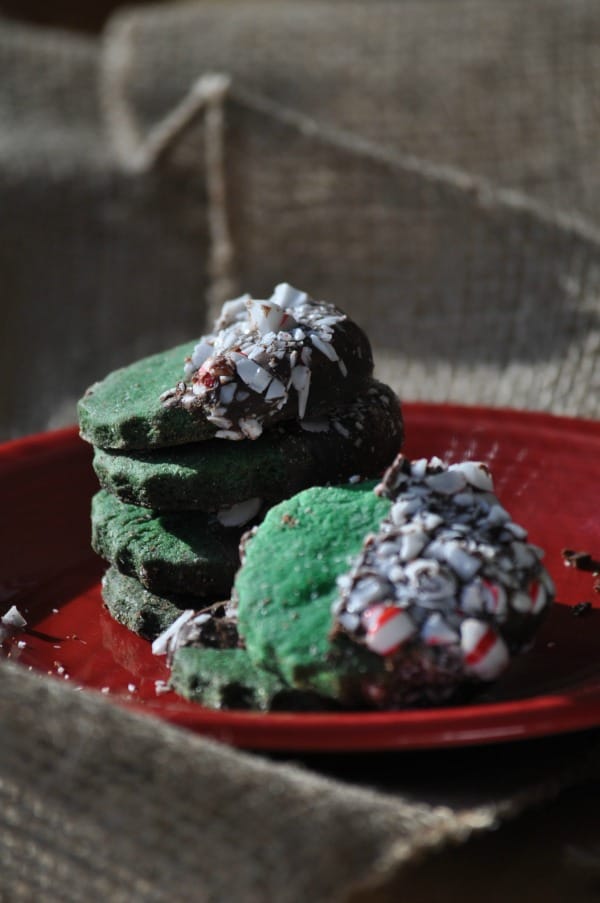 Peppermint Chocolate Chip Teacakes by Bake and Quilt
Chocolate Chili Dipped Sriracha Peanut Butter Cookies from Awecome with Sprinkles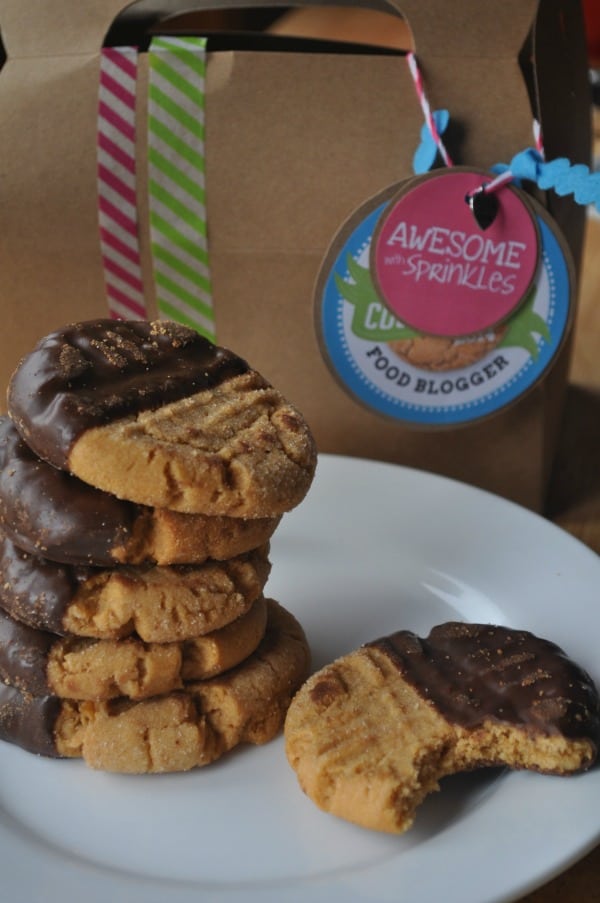 Click here to watch the December 4, 2014 Twin Cities Live segment when I made this recipe.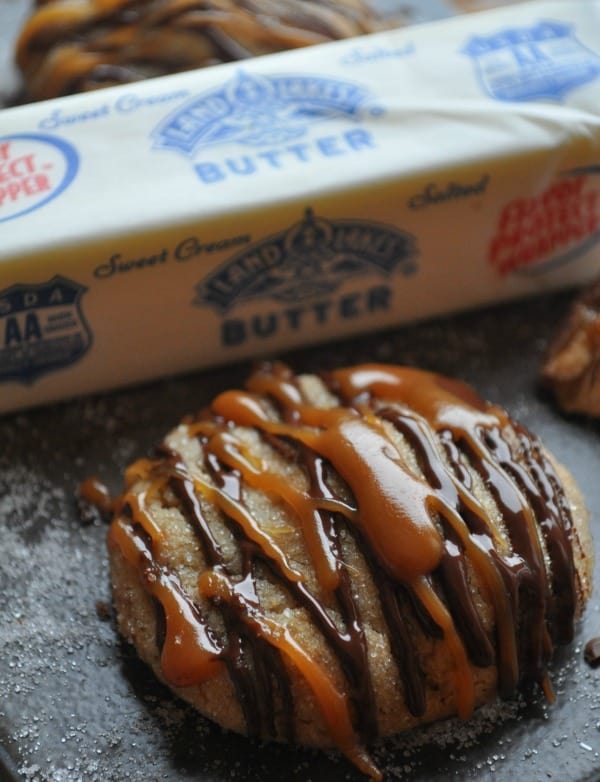 Yield: 2 dozen
Snickers Surprise Cookies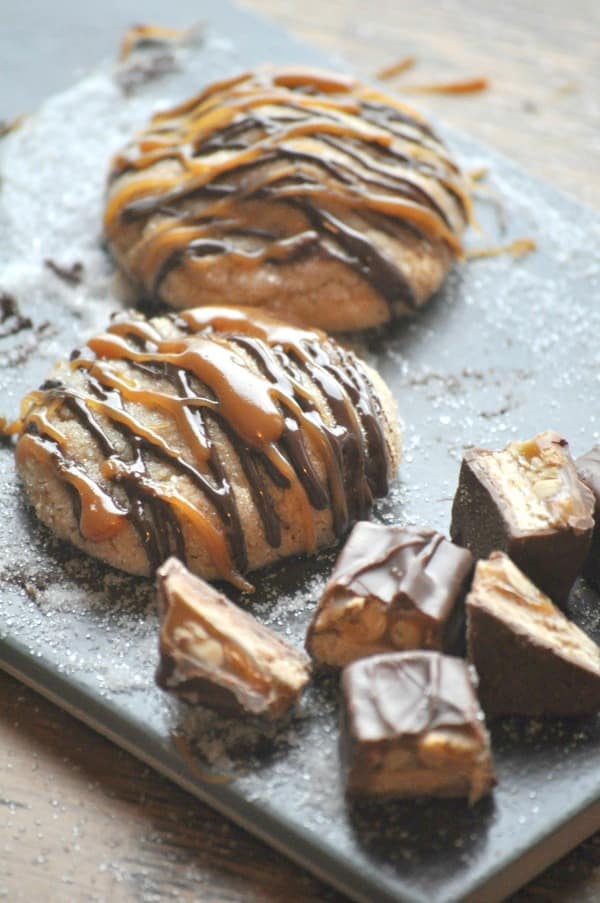 Snickers Surprise Cookies are peanut butter cookies with Snickers inside drizzled with caramel and dark chocolate. Made with Land O'Lakes Butter.
Ingredients
½ cup Land O'Lakes Butter (salted, softened)
¾ cup Brown Sugar
¾ cup White Sugar, divided
2 tsp Vanilla
½ cup Peanut Butter
1 egg
1 ¾ cup Flour
¾ tsp Baking Soda
24 mini Snickers
Optional garnish:
½ cup Chocolate Chips (melted)
½ cup Caramels (melted)
Instructions
Preheat oven to 375.
In a stand mixer, combine butter, brown sugar and ¼ cup white sugar. Mix until creamy and then add vanilla and peanut butter. Once combined add egg.
In a bowl combine flour and baking soda and gradually add to peanut butter mixture. Scoop dough into balls and roll around mini snickers. In a small bowl, add ½ cup sugar and roll each ball in the sugar. Bake for 12 minutes.
If desired, once cooled, drizzle with melted chocolate and caramel.