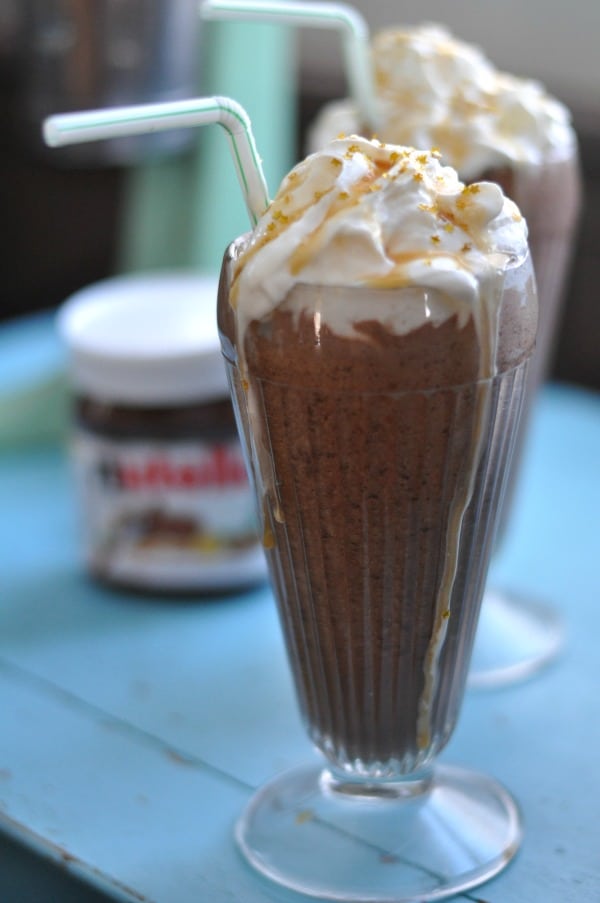 Creamy Nutella Milkshakes made with Nutella, chocolate milk and ice cream. Made boozy with vodka and creme de cacao.
There's nothing that says I love you more than Nutella. Am I right?
I wanted a simple interpretation of love.
A celebration of love.
A celebration calls for a very special kitchen appliance and I think a very lovely boozy drink to share with your sweetheart. Yes, this calls for my Nutella Milkshake!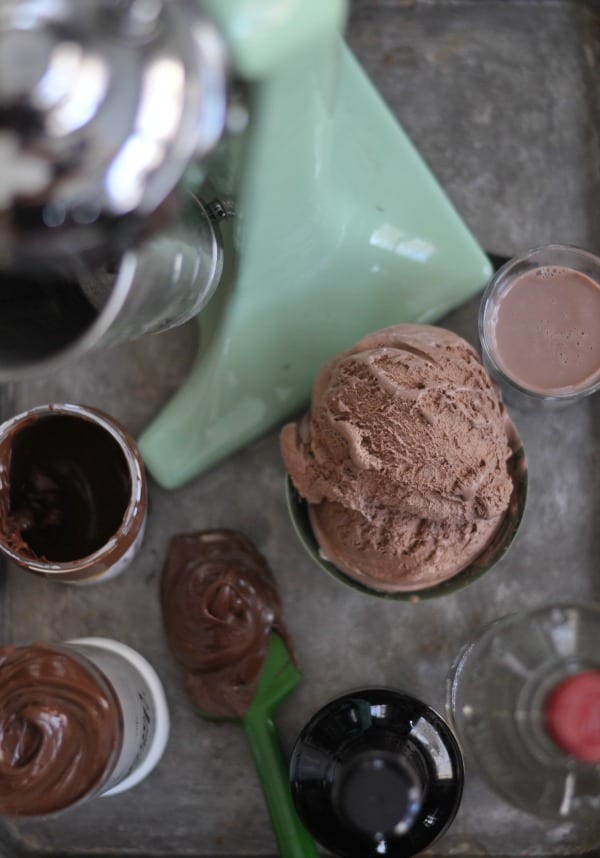 I took out my vintage Hamilton Beach milkshake mixer and got to work. For this Nutella milkshake I wanted rich flavors of Nutella but I also wanted no denying that is an adult boozy milkshake.  I've shared with you about my love of Nutella bonbons here, holy moly you guys love those Nutella bonbons and I've told you why Fairlife Chocolate milk is so good you must hide it from your kids here. Got it? You must love the ingredients you are putting into this milkshake.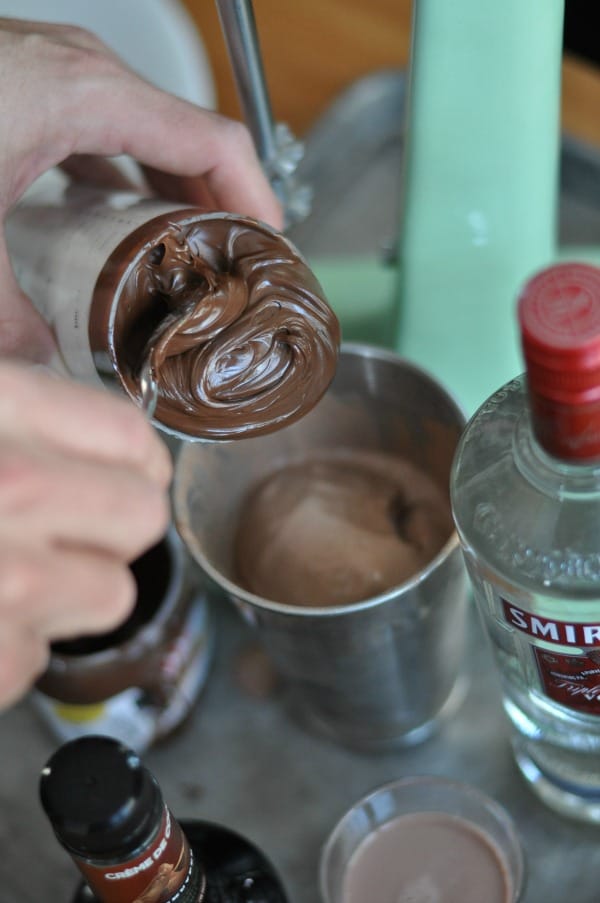 It was a quiet Saturday afternoon, the kids were at grandma's house and what did we decide to do? Make boozy milkshakes together.  Boozy Nutella milkshakes.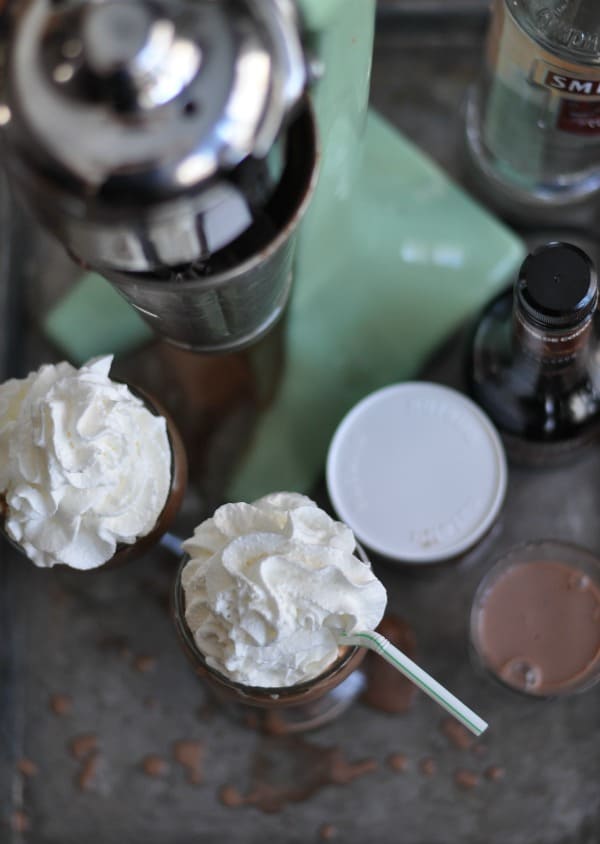 Top those sweet Nutella milkshakes with whipped cream.  Oh wait, we are celebrating love and the Oscars, right? Oh I know. I have something perfect, edible glitter stars. I think I'm going to start putting these in my coffee on Mondays. A big thank you to my friend Sarah for lending me her edible glitter stars. Every girl needs a friend with edible glitter stars.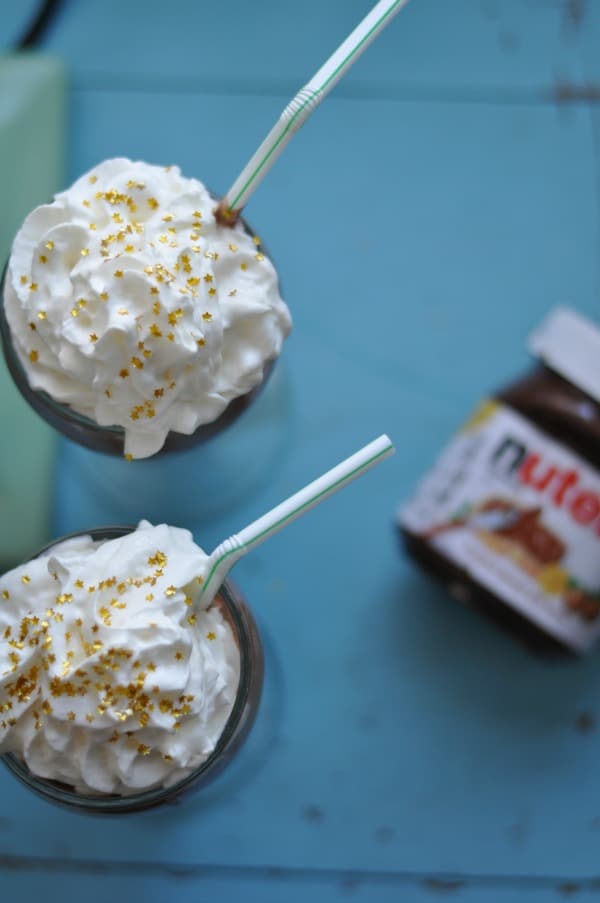 Nutella Milkshake
Ingredients
2½ cups Chocolate Ice Cream, divided
⅓ cup Nutella
¼ cup Chocolate Milk (I like Fairlife)
2 ounces Vodka
2 ounces Creme de Cacao
Garnish: Whipped Cream and Caramel Sauce
Instructions
In your blender or drink mixer, combine 2 cups ice cream, nutella and chocolate milk. Blend until smooth then add vodka and remaining ½ cup of ice cream.
Pour the Nutella Milkshake into two tall milkshake glasses. Pour 1 ounce of Creme de Cacao into the top of each glass.
Top each glass with whipped cream, drizzle with caramel sauce.
For a nonalcoholic version, omit the vodka and Creme de Cacao.
If you love my Nutella Milkshake, you are really going to love my
Nutella Buckeys/Bonbons
!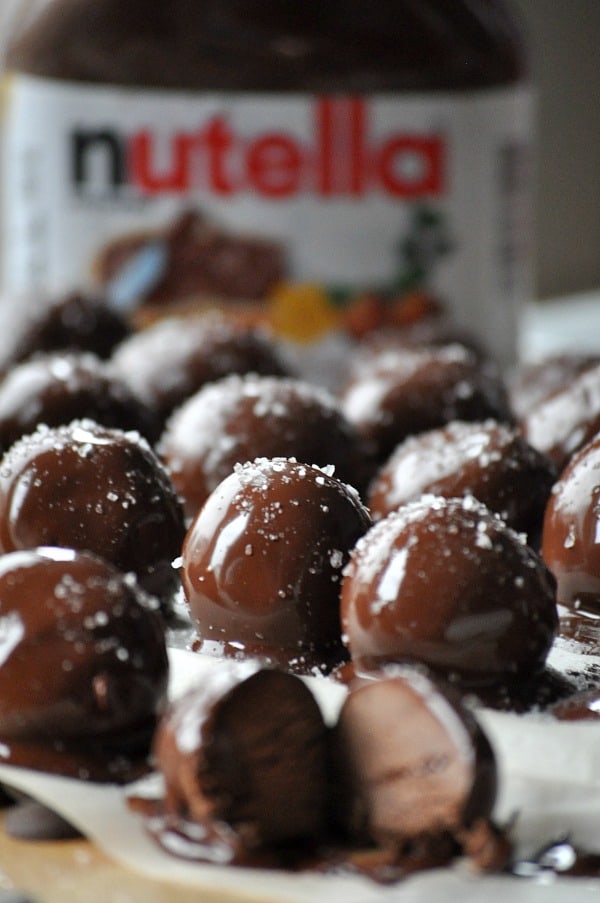 When I was asked by Haley at Cheap Recipe Blog to write a recipe inspired by 2015 Best Picture nominee The Theory of Everything I knew the recipe had to center around love. The movie is after all about the trials and tribulations of loving and in this case, the story of Stephen and Jane Hawking.  When I told my mom about the project she went out and bought me a book about Stephen Hawking and she put Post-its on every page that mentioned anything related to food. Every page. But I decided to focus on love and my love of Nutella. Hope you enjoy my Nutella Milkshake interpretation!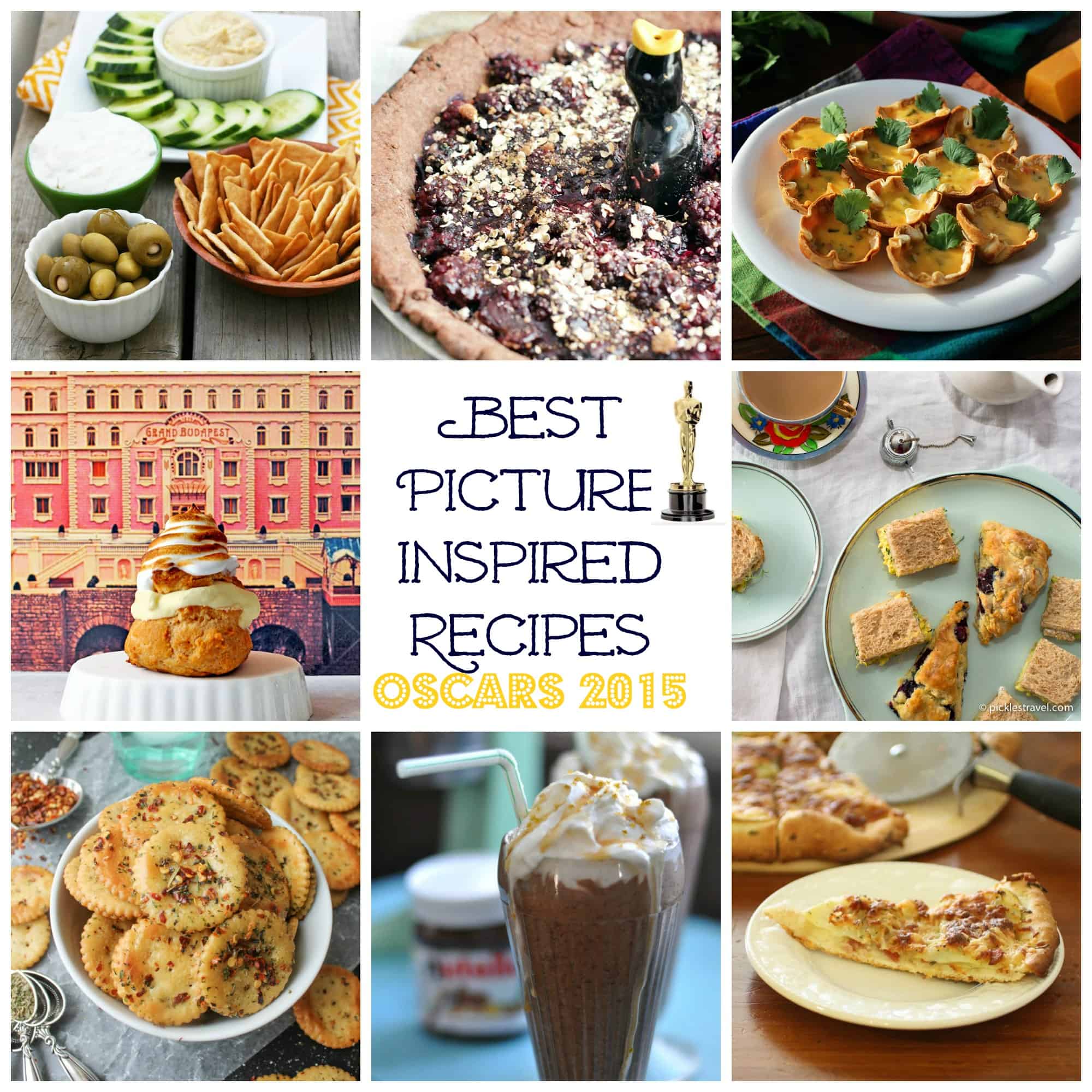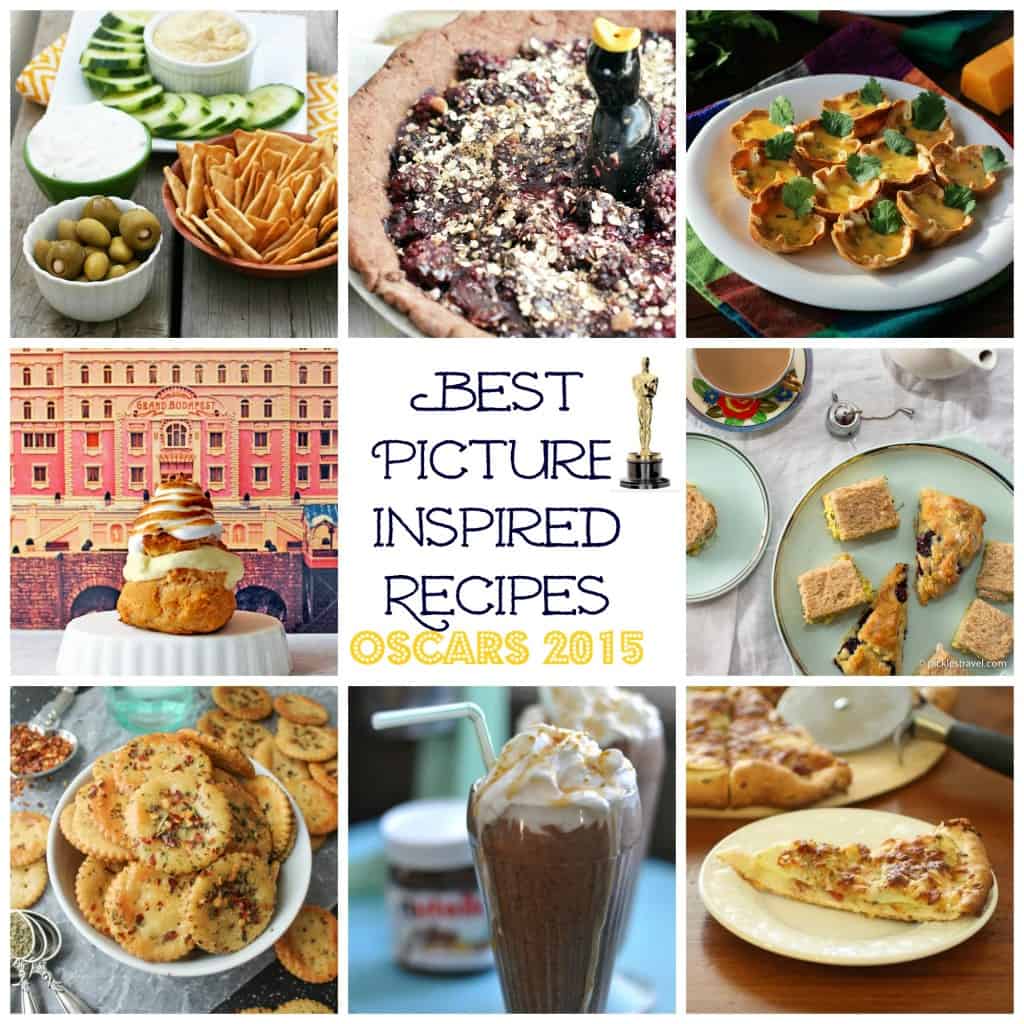 Check out all the Best Picture Inspired Recipes for the 2015 Oscars!
American Sniper: The $10 Mezze Platter from Cheap Recipe Blog
Birdman: Vegan Blackberry Whiskey Pie With Chocolate Pie Crust from Nellie Bellie
Boyhood: All-Natural Texas Queso Tortilla Cups from Carpe Season
Grand Budapest Hotel: Lemon Chantilly Cream Puffs from Femme Fraiche
The Imitation Game: High Tea from Pickles Travel
Selma: Alabama Firecrackers from The Honour System
The Theory Of Everything: Boozy Nutella Milkshakes from Dining With Alice
Whiplash: Golden Potato, Bacon, and Rosemary Pizza from Savoury Table