Simple Butternut Squash Mac and Cheese made on the stove or baked in the oven.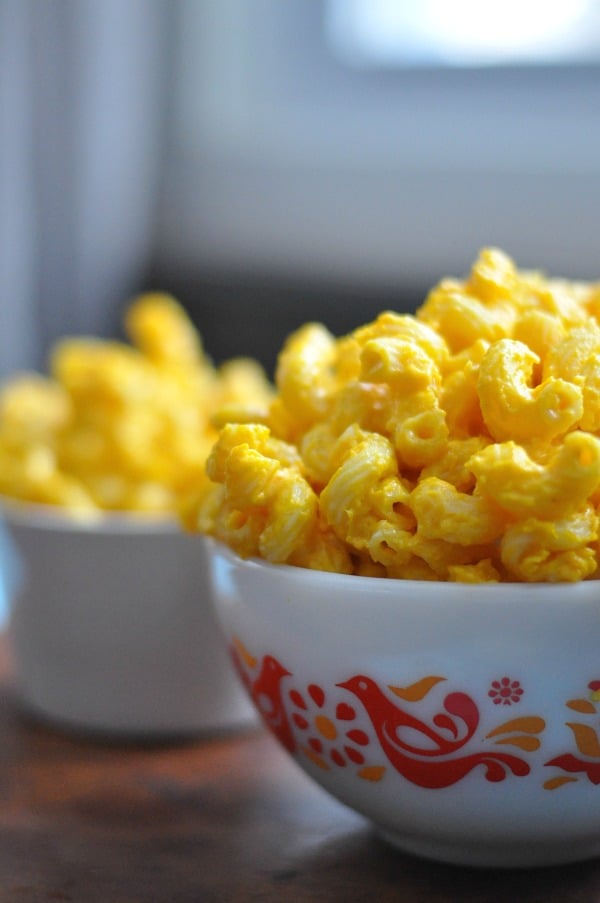 When I made you this very special Corn Mac and Cheese and you went wild for it. I loved all the emails you sent me saying how it was a part of your holiday meal. You guys really know how to make a girl feel loved.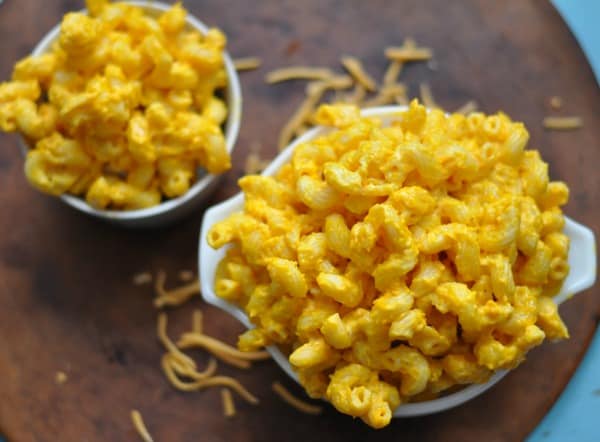 I totally get it.  You love rich and yummy comfort food and you especially like it when I make it creative.  Twin Cities Live invited me to take part in their Mac and Cheese Challenge so I wanted to bring something rich and yummy and something all the kids-and moms can cheer about. Butternut Squash Mac and Cheese.
The butternut squash makes the Butternut Squash Mac and Cheese creamy, sunny and it feels good to get a veggie in, doesn't it?  I could have stopped there but it's been a long winter and you deserve something more so I'm giving you the option to top this Butternut Squash Mac and Cheese with mini cheeseburgers. My kids couldn't get enough of this-talk about the clean plate club!
I often make this Butternut Squash Mac and Cheese on the stove, just omit the eggs and meatballs. Don't sub the pasta for any other noodle, I've tried it with others and it just isn't the same. The Cavatappi holds the sauce the best.
I made this recipe on Twin Cities Live on February 21, 2014.
The recipe is available in my book, Freezer Meals for Moms, available for purchase here: http://www.e-junkie.com/293628/product/504555.php

Butternut Squash Mac and Cheese
Ingredients
1 (16 ounces) box Cavatappi Pasta
8 ounces Mac and Cheese Blend Shredded Cheese (or Triple Cheese Blend)
10 ounces Frozen Winter Squash puree (defrosted)
⅔ cup Sour Cream
1 tsp Salt
½ cup Heavy Cream
2 eggs
Instructions
Preheat oven to 350.
Prepare pasta according to package directions. Once pasta is cooked, in a large bowl combine pasta, shredded cheese, squash, sour cream, salt, heavy cream and eggs.
Add mixture to a greased 9X13 pan. Follow directions for Mini Cheeseburgers (below) and use a small scoop to make rows on top of the mac and cheese for about 24 mini cheeseburgers.
Spray a piece of tin foil with nonstick spray and seal with spray-side down. Bake in the oven for 30 minutes covered and 25 minutes uncovered.
Mini Cheeseburgers
Ingredients
1.25 lbs Ground Turkey
1 cup Cheddar Cheese (Finely Shredded)
½ cup Bacon Pieces
1 ounce package Hidden Valley Dry Ranch Dip
1 egg
Instructions
Combine all ingredients and use a small cookie scoop to place rows on top of mac and cheese before baking.