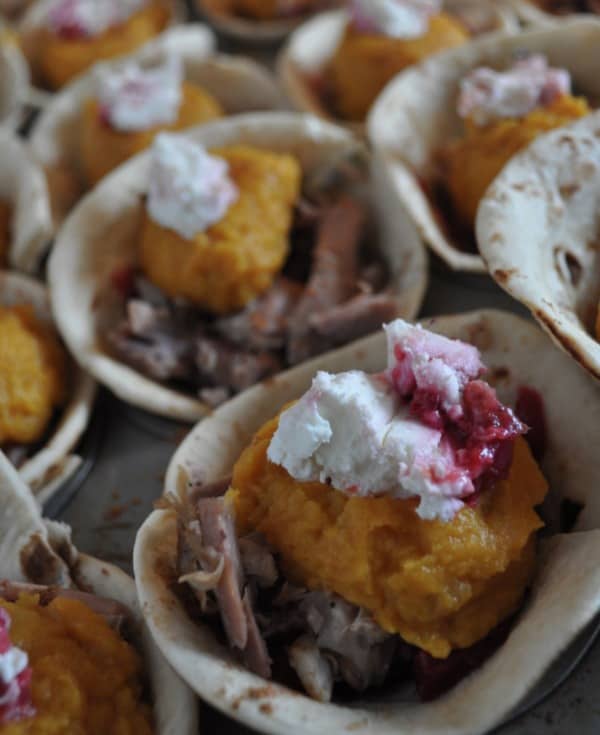 I hosted Thanksgiving this year and we had a great time. My husband's family came in from Colorado and Indiana and we had fun relaxing, laughing and eating great food. One of the bonuses of hosting is having leftovers-one my husband's very favorite things. For me, I honestly can't eat the same Thanksgiving meal day after day until the leftovers are gone. Here's a really simple way to reuse your Thanksgiving leftovers by making Thanksgiving Cups. You can save them for a future day, maybe even a day you just don't feel like cooking but want some of those yummy Thanksgiving flavors in a snap. You can substitute any of your Thanksgiving leftovers for the ones listed (stuffing, sweet potatoes, etc).
Thanksgiving Tortilla Cups
Ingredients:
12 Tortillas (cut in half, I really like the Homemade ones from Trader Joes)
2 cups Green Bean Casserole
1.5 cups Cranberry Sauce
2 cups diced cooked Turkey
2 cups Squash
1 TB Pumpkin Pie Spice
8 ounces Cheese
Directions:
Preheat oven to 375.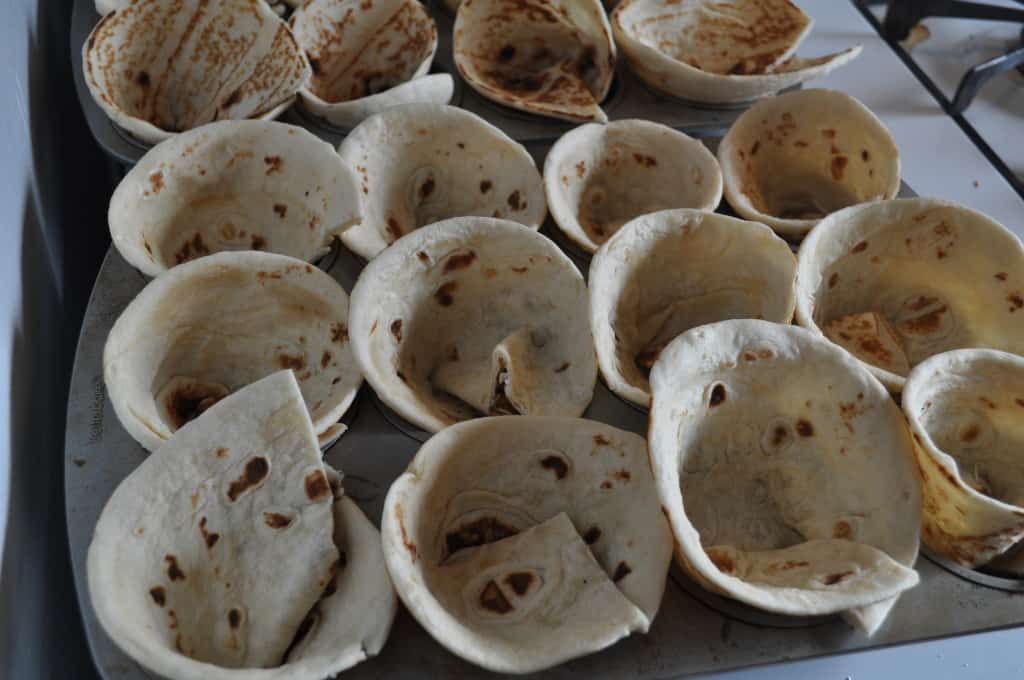 In 2 muffin tins, place halved tortillas in each muffin tin. Wrap each tortilla so you make a cup.
Layer your Thanksgiving leftovers inside the cup. I made mine the following way: green bean casserole, cranberry sauce, turkey, squash, I sprinkled Pumpkin Pie spice over all of them and then I had some leftover goat cheese from the appetizer tray on Thanksgiving so I layered that on top.
Bake in the oven uncovered for 10 minutes. Once cooled, place trays in freezer. Once frozen remove the Thanksgiving cups from muffin trays and place in gallon freezer bags.
For serving, remove from freezer and heat in microwave or oven until warm.
Makes 24 Thanksgiving cups.