Everything you need to know about using the Target Cartwheel App and saving hundreds of dollars on your purchases at Target! 
Update: You. Guys. My tips and experience using the Target Cartwheel App were featured on Good Morning America, Nightline News and World News Tonight with David Muir (video below)! I'm so thankful for all the feedback and advice for using this app to save money! Have tips to share? How much have you saved? Tell me in the comments?
It's not always like this. In fact I took a picture of it and saved on my phone because it doesn't happen often. Smiling and happy kids during grocery shopping? Again, it doesn't happen often.  I remember leaving the house for the first time after Stella was born-it was to go shopping at Target. Oh it was an epic disaster. I was trying on nursing bras in the dressing room and she was making an explosive diaper and screaming at the top of her lungs. We were quite the picture back then.  Things have changed; it's not always picture-perfect but most grocery trips are not as crazy and more often than not, I go grocery shopping by myself.  I know. It's glorious. My mom friends and I joke about how we love shopping at Target by ourselves, taking our time, checking our list and even reading labels! The joy!  Recently I was on such a trip and I saw someone scanning items with their phone. I asked them about the scanning and they showed me the Cartwheel App on their phone.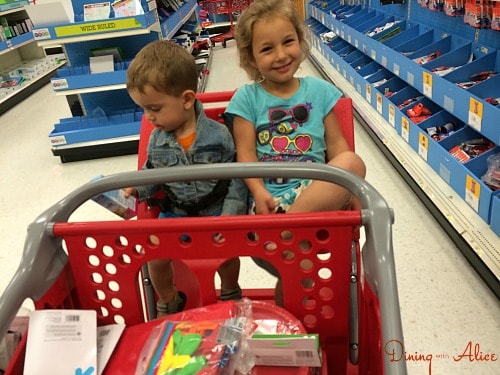 Ahh yes! I remember Cartwheel. One night I was scrolling through Facebook and I kept seeing messages about my friends adding things to their "Cartwheel." It was only until I saw the person scanning at the store did I finally make the connection.  Apparently, I am late to the party.  I asked on my Facebook Page about the app and experiences and people had so much to share! As a newbie, I loved all the tips that people shared! I'm really horrible at couponing and I loved the ease of just quick scanning to see if extra deals exist.  So maybe you are new to the party too? Here's some info about the app and some of my favorite tips that readers shared.  Oh, just one more thing. I have a huge giveaway for you! How would you like to win a $50 gift card to Target?!? Use it to buy what you want-something for the kitchen, a new outfit for you or even diapers! Please don't buy diapers, really, buy something for you.  Follow the Rafflecopter form to enter. For a blog post comment, tell me about your experience using Target's Cartwheel App or tell me what you'd buy if you won the Target gift card!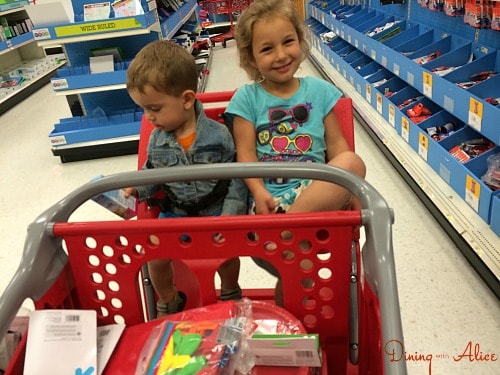 [bctt tweet="The Best Tips for Using @Target #Cartwheel to Save Money!"]
About the Cartwheel App: The Cartwheel App allows you to redeem coupons for products at Target via your computer, tablet or mobile device. No clipping coupons.  You can search for products, select them from offers and emails or scan an actual product to save. You can access coupons via your phone but you can also use the tablet and desktop version to drop items in your cart too. The deals are saved to your Cartwheel account and when you check out the cashier scans your Cartwheel barcode via your smart phone or a printed copy. The savings are adjusted to your bill and appear on your receipt. You can also use your Red Card savings with the Cartwheel App.
How to get the Cartwheel App: Download the Cartwheel by Target App from your App Store. You can access the wireless services in your Target store while shopping. You can log in to the Cartwheel App by using your Target.com account, Facebook profile or Google profile. If you want the Cartwheel App to stop posting messages on your Facebook timeline about the products you are adding to your cart, here's what you need to do: On your mobile device, go into your Facebook account profile, under your Facebook cover Picture click More then click View Privacy Shortcuts, then click More Settings, then Apps, then Logged in with Facebook, click Cartwheel by Target and under Visability of app deselect Friends and select Only Me.
Using the Cartwheel App: You can add Cartwheel coupons via the App or Desktop version. Coupons range from 5-50% off and you can use your Cartwheel coupons six times a day and on four items per coupon transaction. Coupons expire and new coupons are updated weekly, monthly and quarterly. To redeem your Cartwheel account use your smart phone to show your Cartwheel barcode or print out your Cartwheel barcode at home and bring it with you (your barcode always stays the same).   Here are the 6 Best Ways to find Cartwheel coupons: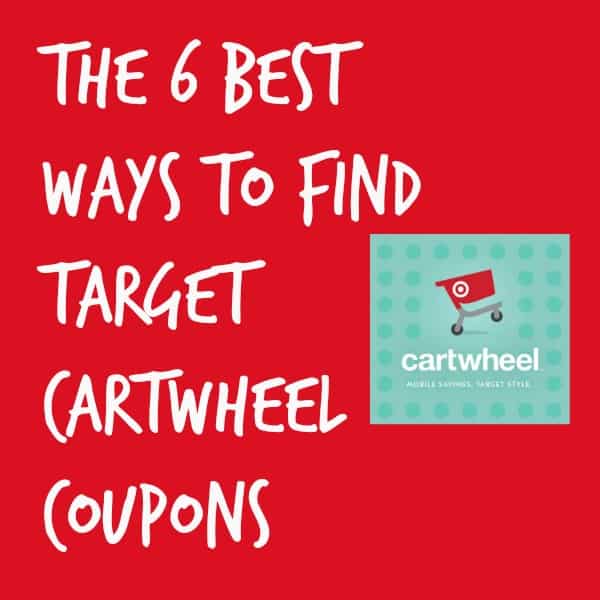 [bctt tweet="The Six Best Ways to Find @Target #Cartwheel Coupons"]
Search the Cartwheel weekly email
Search the Trending (popular items) and Friends tab (savings and coupons your Facebook friends are using)
Search for your favorite products by name using the magnifying glass
Search via the offers tab (search categories like apparel or food and then you can sort via newest, discount, trending and expiring)
Search via the collections tab (weekly ad, seasonal, hot deals, best sellers)
While shopping at Target, use the scan product function and use the barcode reader to scan products and check if coupons exist
Cartwheel Spots and Badges: What's a Cartwheel Spot and Badge? The Cartwheel Spots are basically the space in your account to add coupons-you have 10 spots-you can add 10 coupons. When you sign up you automatically get 10 spots. Go into My Barcode and you can see in the red bar above the barcode it says "16/17 added" (this is your spot number, as in you have 17 spots for coupons).  Cartwheel Badges are the method by which you can obtain more coupon spots to your account. You can also delete old coupons for more space but if you buy the same things over and over you may wish to keep some in your account. You can click on the Badges tab and see the badges that you have unlocked. For example, I have unlocked the Social Saver badge by seeing the coupons my Facebook friends have added and then adding one of those coupons too and this then gave me an extra spot. If you click on the locked badges, it will give you a clue or explanation about unlocking the badge and earning spots. Some badges unlock when you reach certain savings amounts-Smart Saver ($10), Big Saver ($25), Uber Saver ($50), Benjamin ($100), Blazing Saver ($250) and High Roller ($500). Since I'm a newbie I haven't  yet unlocked my Smart Saver badge (for the record I'm at $9.67), but I looked at some of my Facebook friends savings and one of my friends has saved $425 so far! One of my readers, Sara-lynn, commented that she has also saved almost $500!
I thought the FAQ in the Cartwheel help center was really helpful in answering questions, check it out here.
I asked my readers for their tips on using the Cartwheel App, here are some of my favorites: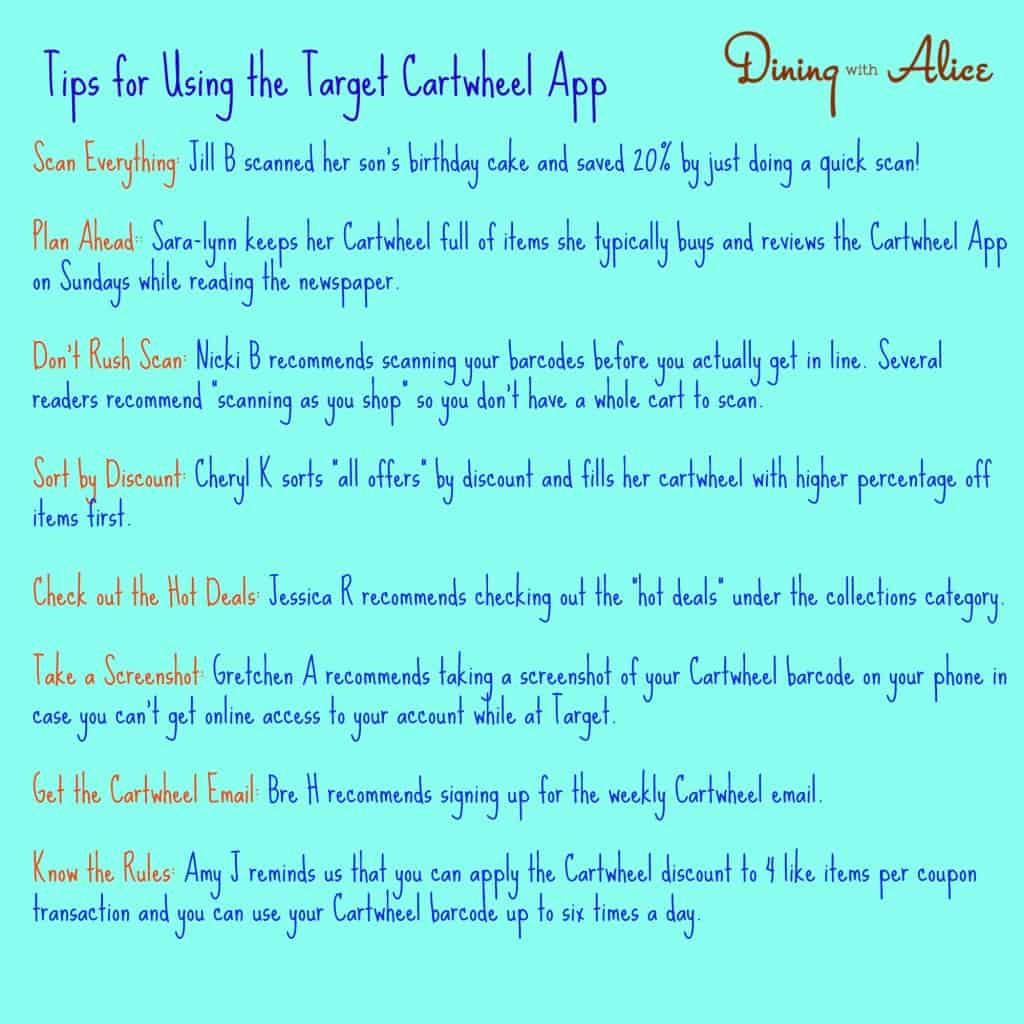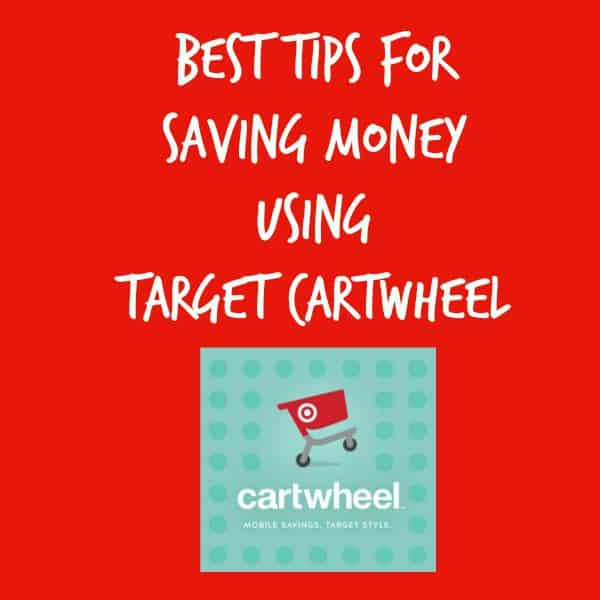 Thanks to my readers for all the tips and advice for using the Cartwheel App!