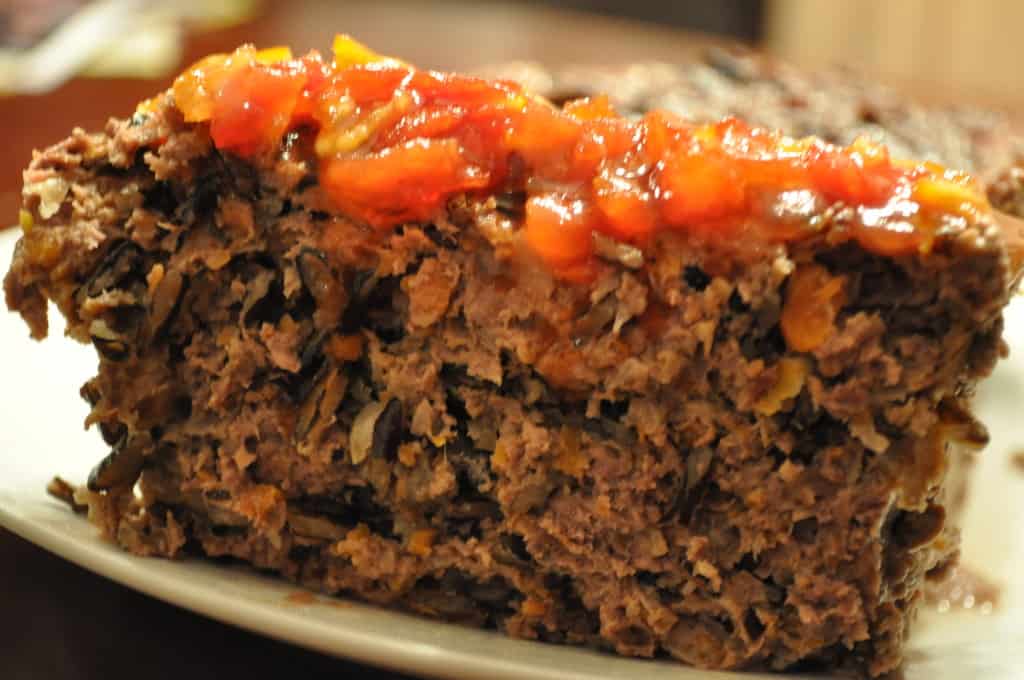 This is a great recipe to use if you have a hunter in the family and if not, you can pick up ground venison at the University of Minnesota Meat Sale.  I love serving meatloaf with my Granny's Tomato Jam and this recipe goes perfect with it.  Click here to watch the January 17, 2014 segment of Twin Cities Live when I made this recipe!
Ingredients:
2 lb Ground Venison
1 cup Carrot (finely chopped)
1 cup Onion (finely chopped)
¼ cup Brown Sugar
1 tsp Worcestershire Sauce
1 tsp Salt
3 Eggs
2 cups Wild Rice (cooked)
Tomato Jam Sauce (14.5 ounce can diced tomatoes, 1 tsp Cinnamon and 18 ounce jar Orange Marmalade)
Directions:
Preheat oven to 375.
In a medium-sized bowl, combine ground venison, carrot, onion, brown sugar, Worcestershire sauce and salt.  Mix together eggs and add to meat mixture. Once combined, add cooked wild rice to the mixture.
Add mixture to greased loaf pan. Bake for 1 hour and 15 minutes. Remove from oven and drain liquid and skim away fat.
For tomato jam, combine 14.5 ounce can of diced tomatoes, 1 tsp of Cinnamon and 18 ounce jar of Sweet Orange Marmalade, bring to a boil and set aside.
Before serving, top with tomato jam sauce.
Serves 10