Five super simple tips for making school lunches creative and easy. These ideas aren't overwhelming and your kids may even want to help you start packing the lunches.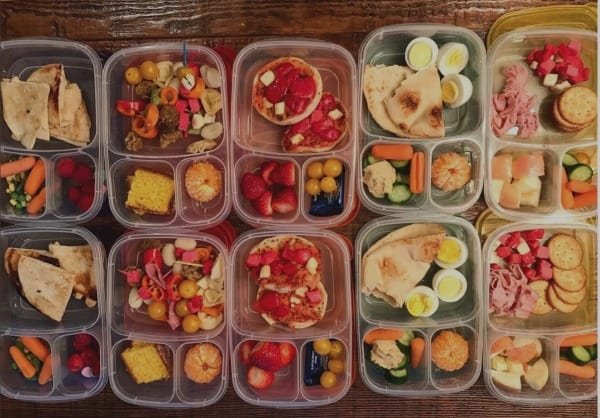 I've partnered with Cow Candy to share this post. Thank you for supporting the organizations, companies, people and events that I choose to work with, sponsored content grows my blog and supports my family. This post contains affiliate links.
This year, both of my kids started a new school and we shifted from school lunch to cold lunch from home. I love to cook and thought it was a good switch for our family. My husband was skeptical and thought it would be too overwhelming. He actually said and I quote, "I give this two weeks." Here's the thing, I'm not doing anything too wild, you won't see me piecing together veggies and fruits to look like animals or cutting sandwiches into stars (I'm a mean mom and force my kids to eat the crust). I also believe in dessert, hence the Ghirardelli chocolate squares with yellow tomatoes and candy hearts hidden under the fruit.
It's all about balance.
Really, the real secret behind my lunch momentum has been buying the right supplies, trying new foods and staying creative with meal ideas. Here are my five super simple tips for making school lunches creative and easy.
Get your space and time organized for making school lunches, stock up on the supplies you need, and try new food products.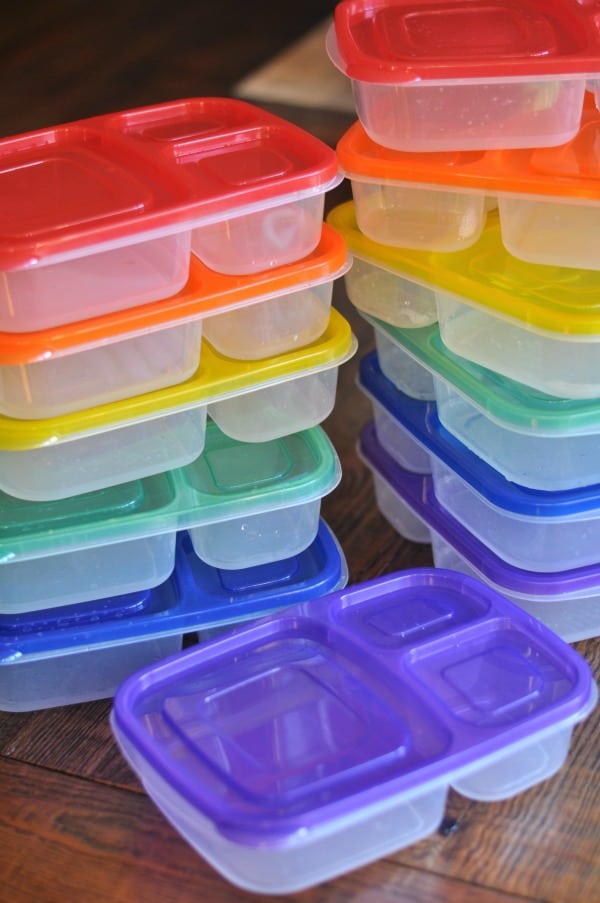 School Lunch Boxes: I love FS Kitchen lunch boxes, they are dishwasher-safe and BPA-free. The 6 piece set is $11.95 and available via Amazon Prime. I ordered two sets because I have two kids bringing cold lunch and then we always have a container ready to pack even if we don't get to the dishes every night. I also like to use silicon baking liners as dividers in the lunchbox or to use for a special treat.
Keep a section in your cupboard or pantry with grab and go snacks great for lunches. I like to use dishwashing tubs to store quick grab and go snacks. The tubs are easy to look through and are a cheap option to buy. I like to keep the bins labeled with chalkboard labels.
Write out your menu for the week if you want to pack each day or set aside time on the weekend to assemble all the lunches to save time during the week.
Try new foods in new ways. Whether it is a new food that they have never tried or a new version of a favorite, it can be a nice way to keep the school lunches creative and easy. Recently, our family had the opportunity to try Cow Candy, a high-quality Wisconsin Monterey Jack cheese combined with only natural flavors and colors from natural sources; absolutely no artificial ingredients. While packed with 15% dv calcium, and 4g of protein in every serving, Cow Candy only contains 1-2g of sugar per serving, much less than most children's yogurts. Minneapolis metro-area Lunds & Byerly's now stock three of Cow Candy's most popular flavors: Honey Jack Bee's Cheese, My Little Pony Pinkie Pie Strawberry Jack and Transformers Robots in Disguise Prime Punch Fruit Punch Jack.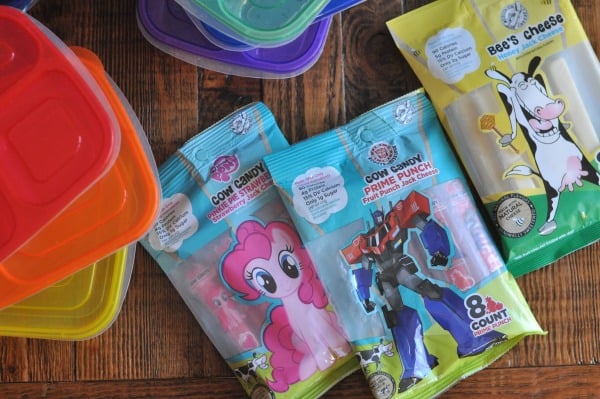 Cow Candy's fun flavors concept and colors were the brainchild of lifelong Midwesterner Danyel O'Connor; a loving mother to two young children, aunt to 6 unique and bubbly personalities, and the owner of Danyel Ann Foods, LLC (DA Foods).
My kids were really curious about how the cheese sticks got to be such bright colors and they were surprised that cheese was mixed with strawberry and fruit punch flavors. I am always buying cheese sticks and chopping them up for lunches and thought they were really fun to try in some of my favorite lunch box ideas. Trying new foods in the lunches helps keep the ideas creative and fun.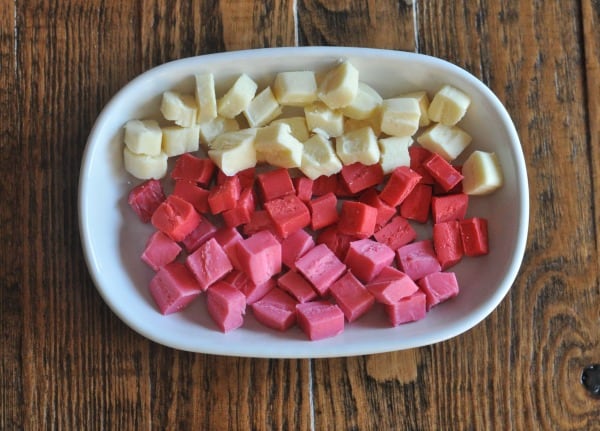 Pictured above is the Bee's Cheese (Honey and Jack Cheese), Prime Punch (Fruit Punch Jack Cheese), and Pinkie Pie (Strawberry Jack Cheese)
2. Deconstruct favorite meals. Whether it is pasta salad or spaghetti and meatballs, serve all the ingredients separate and let the kids assemble on a toothpick or eat separately. This is also a way to get your kids into helping pack the lunches. I started making some pasta salad sticks and quickly I had both kids in the kitchen, ready to start assembling their own. For their lunch box, I included a couple of premade ones and then all the ingredients to make their own too. You can include gnocchi, tortellini, cheese, veggies and your favorite meats.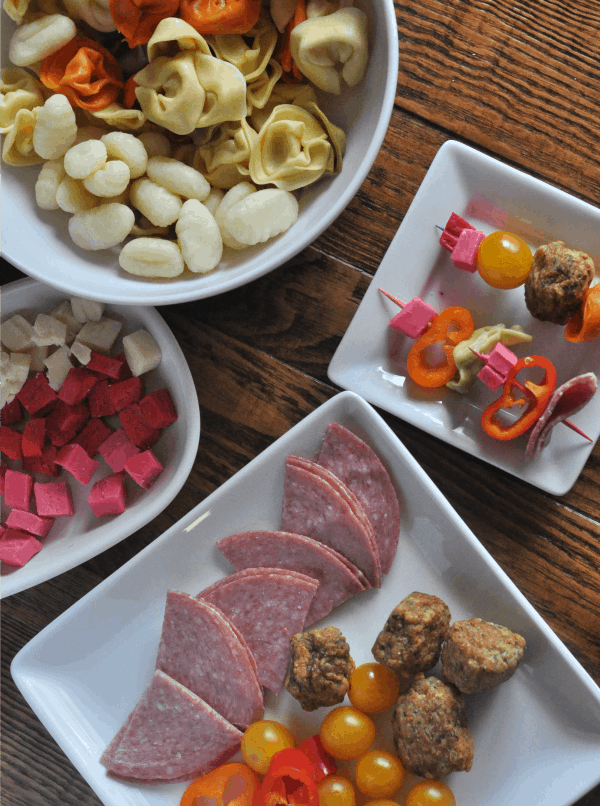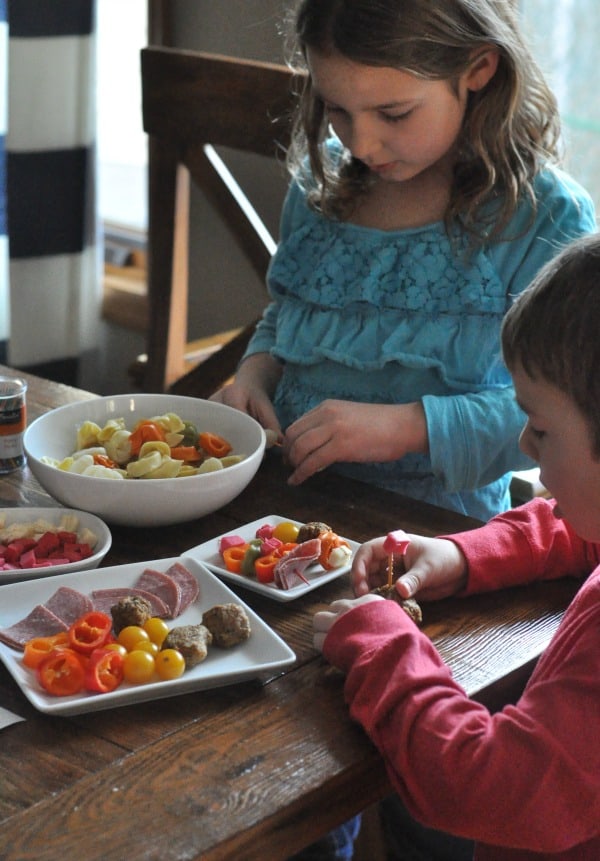 3. Breakfast isn't just for the morning, kids love breakfast for dinner and it is also a great school lunch idea. About once a month I make a big batch of rainbow pancakes or waffles on the weekend. I always make sure to pack some away for the freezer. You can make mini pancakes or cut up waffles into sticks or bite size for toothpicks and serve with cheese, eggs, and apple sauce for dipping.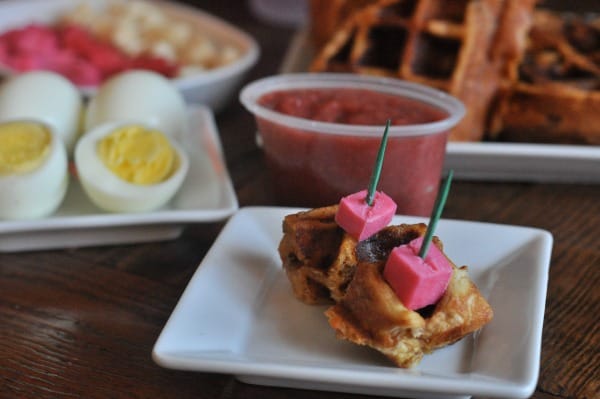 4. Think outside the bread and wrap lunch favorites in a tortilla for a wrap or press inside two tortillas and fry to make special quesadillas. If I make wraps, I always use whipped cream cheese because it is so easy to spread. For these sweet quesadillas, I used the Bee's Cheese from Cow Candy and inside the tortilla, melted the Bee's Cheese with honey and sliced apples.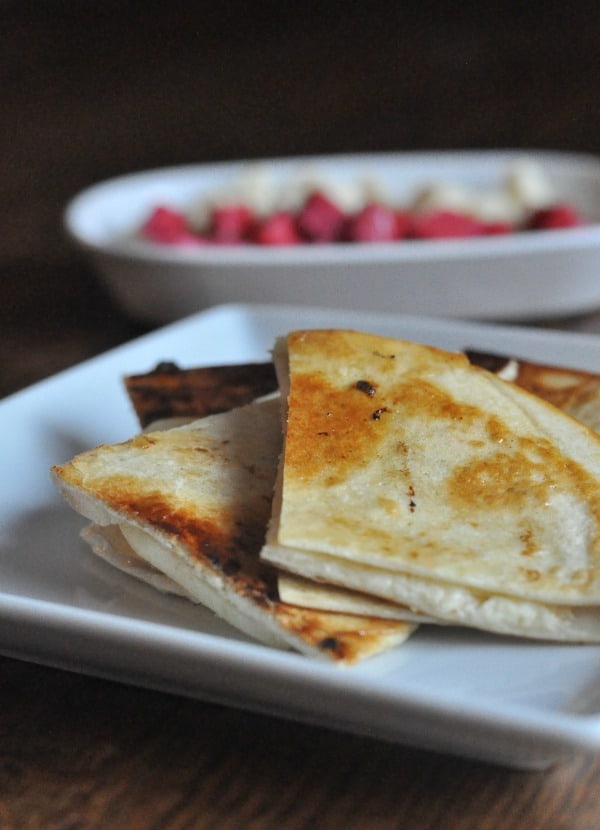 5. Get creative with favorite foods. Give pizza a new twist by making them on mini pita bread or English muffins and top with raspberry jam and fruit for a sweet pizza or savory with cheese and your favorite meat. Kids also love seeing homemade Lunchables in their lunch box and this idea is rotated once a week at our house, I slice up a couple cheese sticks, include their favorite meat and rotate different types of crackers. Kids also love dipping foods and including something simple like hummus and turkey meatballs to dip, or sun butter and sliced chicken can be a fun and easy addition to the lunch box. The kids had fun topping their pizzas with the Pinkie Pie and Prime Punch cheeses, and after they assembled them I popped them in the toaster oven to melt. I also included these cheeses in their homemade Lunchables and I think they'll have fun assembling their cracker sandwiches with the bright fruit-flavored cheese.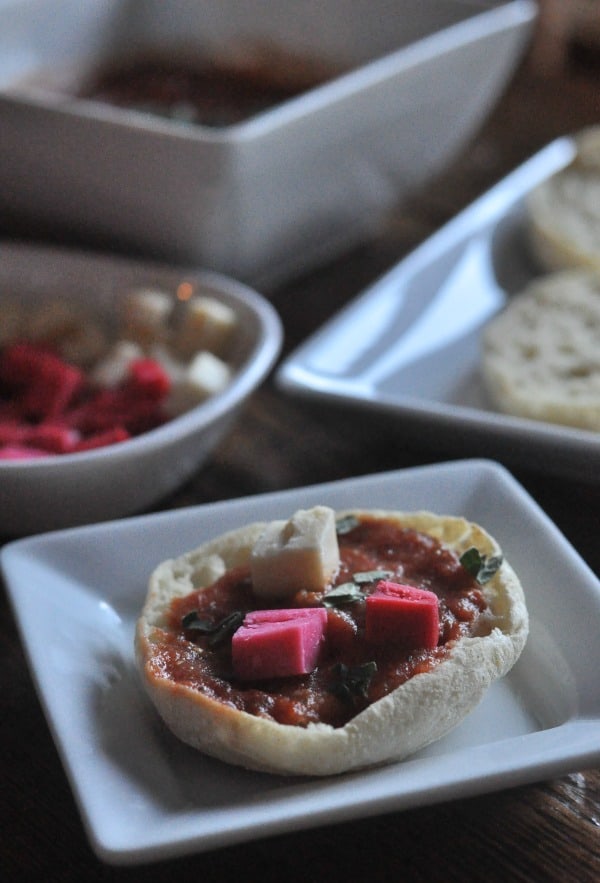 Making school lunches creative doesn't have to be overwhelming and using a new product, like the fun cheeses from Cow Candy makes it really easy and fun.
To locate the nearest retailer or to view Cow Candy products visit www.cowcandy.com. You can also connect with Cow Candy on Facebook, on Twitter or on Instagram.
Thank you for your support and giving me the opportunity to share my favorite companies and products with you!
This post is in partnership with Cow Candy. All opinions are my own.
[bctt tweet="5 Simple Tips for Making School Lunches Creative and Easy" username="diningwithalice"]