Super easy Butternut Squash Mac and Cheese cupcakes baked right in your oven for a simple family meal everyone will love.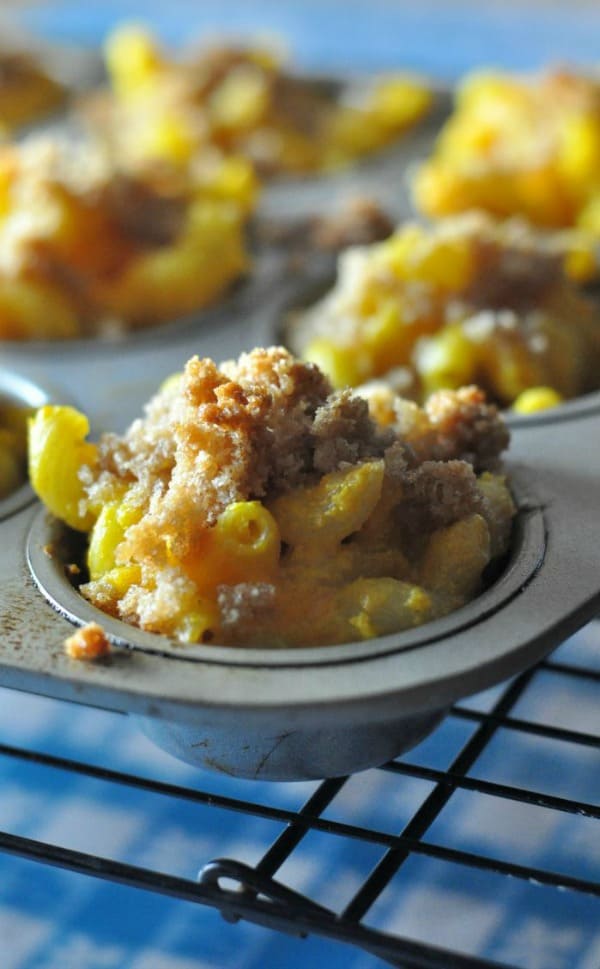 Creamy butternut squash gives this mac and cheese it's bright golden color and rich flavor. While super tempting to eat right off the stovetop, this mac and cheese is best served after baking in muffin cups, topped with a brown sugar crumble.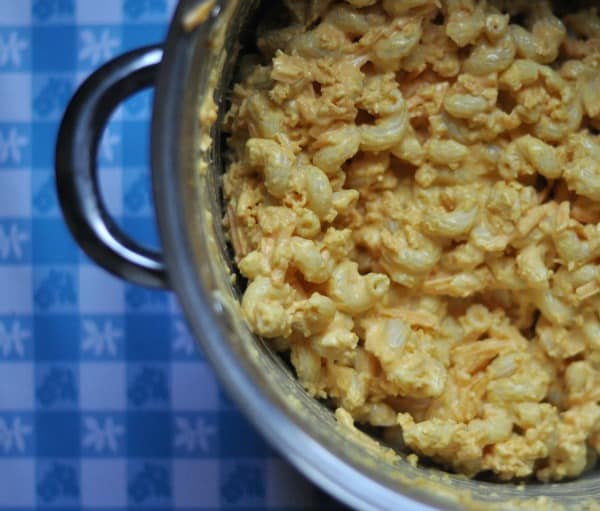 I've been making my Butternut Squash Mac and Cheese for years and it's one of the most popular recipes in my Freezer Meals for Moms book.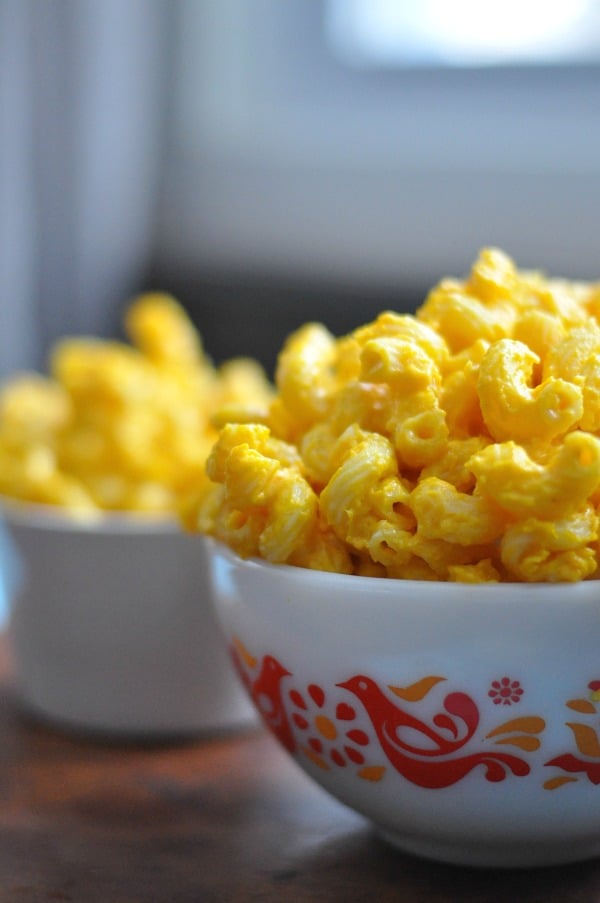 I make it for every get-together and so I knew it would be perfect in cupcake form. In 2015, Mac and Cheese cupcakes were a new food at the Minnesota State Fair and while I was sipping my frozen beer at LuLu's I walked down the stairs of the bar and watched the chefs preparing their mac and cheese cupcakes. They were a hit with the kid crowd and swirled with cheese spray. I knew my kids would love these.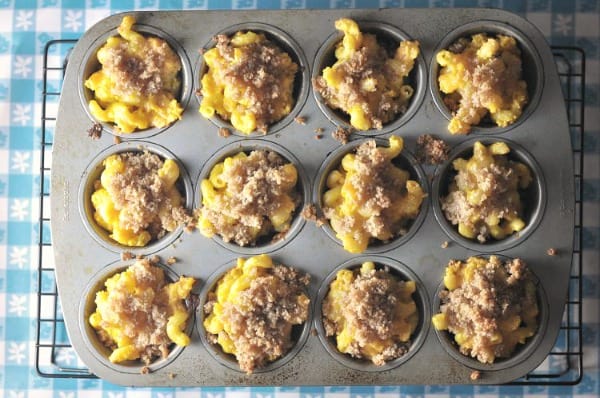 The next day I converted my Butternut Squash Mac and Cheese to cupcakes and gave mine a fall-inspired, pumpkin-pie sugar spice panko crust. While waiting for the Mac and Cheese cupcakes to come out of the oven, my kids pressed their noses to the oven window. The bright noodles, covered in the sweet panko crust were twisted up with creamy squash and cheese. I could barely get these to the table, I'm not sure who loved them more, the kids or my husband. And this has now become the most-requested recipe at our house. I even tried convincing my daughter to go out to eat recently and instead she wanted to stay home and have me make these cupcakes for dinner!
This recipe makes 24 cupcakes so they are perfect for a family dinner and then great for packing for lunches or wrapped in parchment paper in a resealable bag and tucked in the freezer. This is a Minnesota State Fair inspired comfort food classic with a fun kids spin that even the adults will love!
Need more easy weeknight meals your kids will love? Here are some of our favorites:
Bacon Chicken Alfredo Tater Tot Hotdish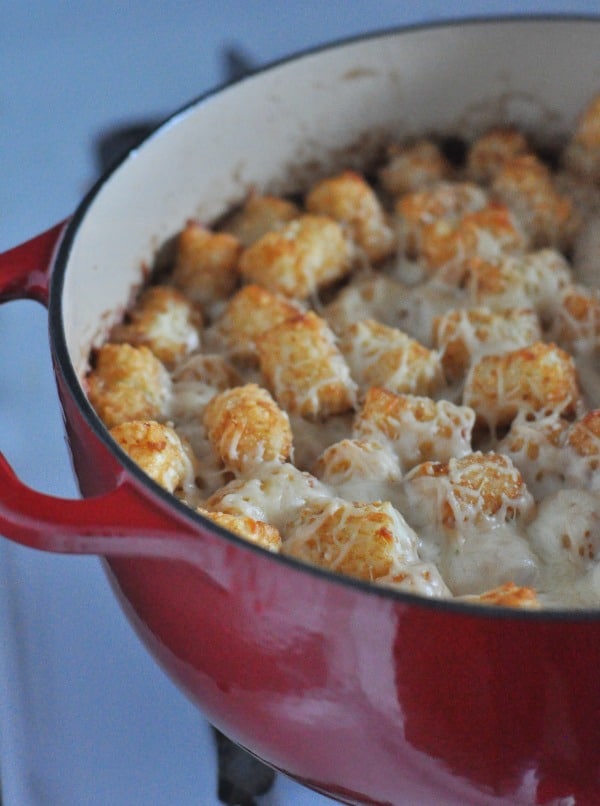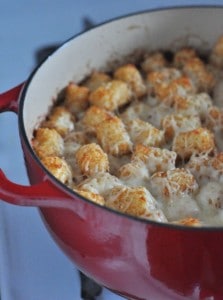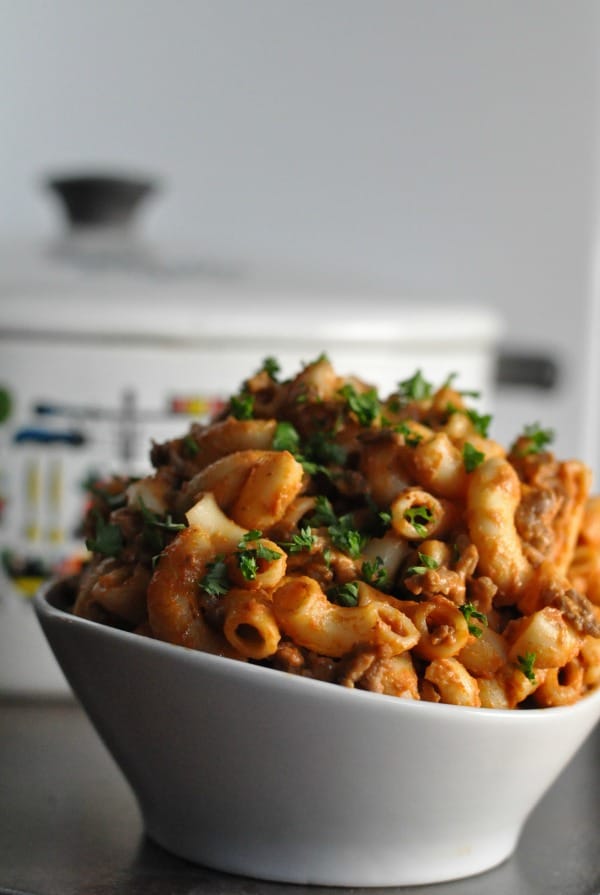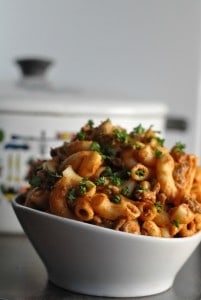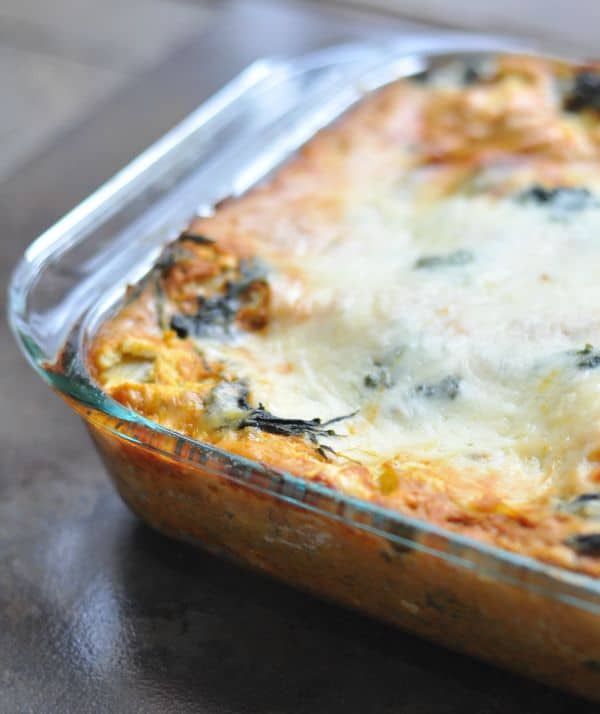 Ingredients
1 (16 ounces) box Cavatappi Pasta
8 ounces Mild Cheddar Shredded Cheese
10 ounces Frozen Winter Squash puree (defrosted)
⅔ cup Sour Cream
½ tsp Salt
1 cup Heavy Cream
2 eggs (beaten)
8 TB Butter (melted)
1 TB Brown Sugar
1 tsp Pumpkin Pie Spice
1 cup Panko Bread Crumbs
Instructions
Preheat oven to 350.
Prepare pasta according to package directions. In a large stock pot combine the cooked pasta, shredded cheese, defrosted squash, sour cream, salt and heavy cream.
Beat the two eggs and add to mixture, combine until mixed.
In a medium-sized bowl, combine melted butter, brown sugar and pumpkin pie spice then add Panko bread crumbs. Mix until combined.
Distribute the Mac and Cheese mixture into greased muffin tins (24 muffin cups) or use parchment paper cupcake liners.
Once cupcakes have been filled, sprinkle the bread crumb mixture on the top of each cupcake.
Bake for 20 minutes.