The best thrift shopping in Minnesota is at Arc's Value Village, whether on your own or with the personal thrift stylist.
Win a thrift stylist appointment with Michelle! Enter to win at the end of this post!
After I had my second baby I found thrift shopping to be the perfect solution to finding clothes that fit my new mom body and allowed me to wear clothes that were stylish without spending a considerable amount of money. A friend had initially suggested that I give thrifting a try. Honestly it sounded daunting, searching through racks, trying to find something stylish and something that fit my curvy body. Then I found about Arc's Value Village on Facebook and exactly two years ago this month, I met with the thrift stylist (a free personal shopping service) and shared my experience here.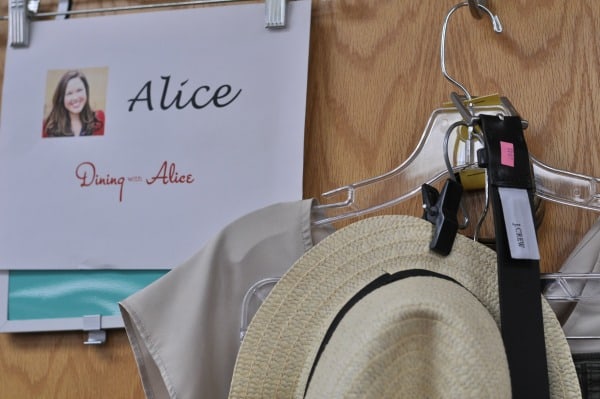 I've been to see Michelle, the lead stylist at Arc's Value Village several times including a dual appointment with my husband and on my birthday and I also have used the tips and information from the personal shopping service when I shop alone. The best thrift shopping in Minnesota is at Arc's Value Village because of their unique personal shopper program, the quality of their used items, organization of the store and the impact the store proceeds have on the Arc Greater Twin Cities programs to help adults and children with disabilities.
Recently, I joined the contributor team of Nellie Bellie for a thrifting party. We are going to be sharing more about our experience on the Nellie Bellie page but I thought I'd give you a peek into some of the treasures I went home with that night. One of my favorite finds was a brown leather Coach bag (shown below). I thought this was a beautiful and classic piece that will be something I can use for many years. This is a Coach Legacy Molly Satchel in brown leather and retails for $348. I thrifted it at Arc's Value Village for $50.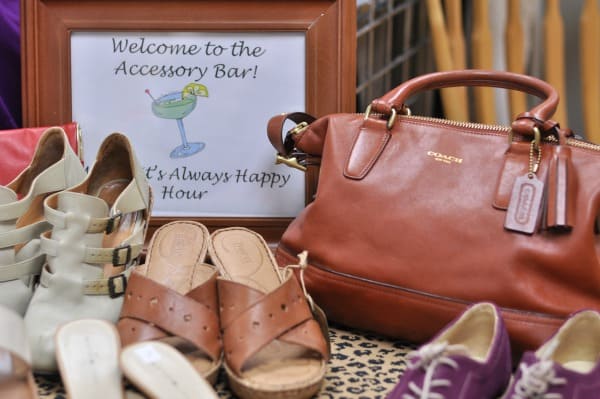 This latest thrifting trip to Arc's Value Village was full of accessories for me. I picked up several pairs of shoes, some with original tags/never worn and I also found several pairs of sunglasses and at $2.49, it is okay if I lose or break them this summer which always seems to happen. I also picked up these JohnFluevog Farrah Pindowns shoes (picture via Thriftstylist) for $6.49 (retails $319).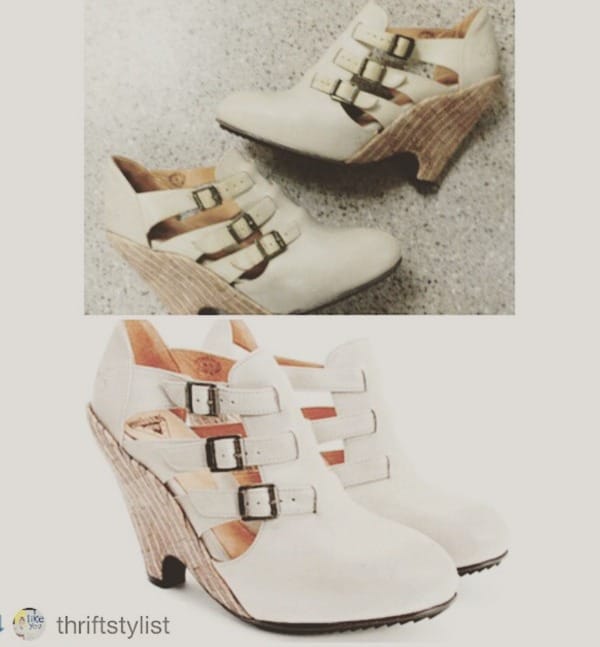 It was really fun sharing a thrifting experience with the Nellie Bellie team. Thrifting has become one of my favorite activities and it was really fun to share a Twin Cities treasure with Janel, Lanet, Nicki and Haley. I think that Arc's Value Village is the best thrift shopping in Minnesota because I can find really great deals even when I don't have a thrift stylist appointment. I recently was a Villager for a Day and guest instagramed on the Thriftstylist account. My favorite find was a Ralph Lauren Paisley Tiered Cotton Skirt for $6.99 (retails for $119). This is one of my favorite summer pieces. Below are some of the pictures from my guest instagram takeover.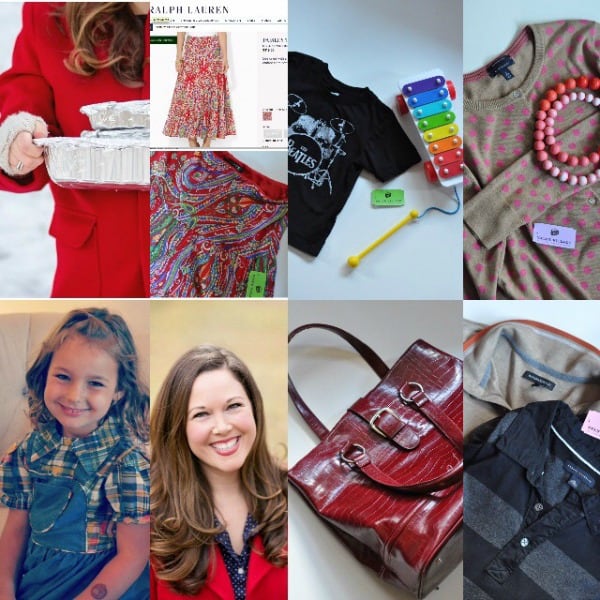 For more information about scheduling a personal shopper appointment, follow the thrift stylist on Facebook (this is where she announces appointment availability).  Thrifting at Arc's Value Village is on my summer favorites list and in celebration, Michelle is giving away a personal styling appointment with her. Just follow the Rafflecopter instructions below and a winner will be randomly selected. For a comment entry tell me why you'd like to win.
Thank you to Arc's Value Village for hosting a Nellie Bellie thrifting party and Michelle for giving an appointment to one of my readers.
My Summer Favorites series continues with the Best Ice Cream Shops in the Twin Cities and the Twin Cities Best Picnic Spots.