The Best Ice Cream in the Twin Cities.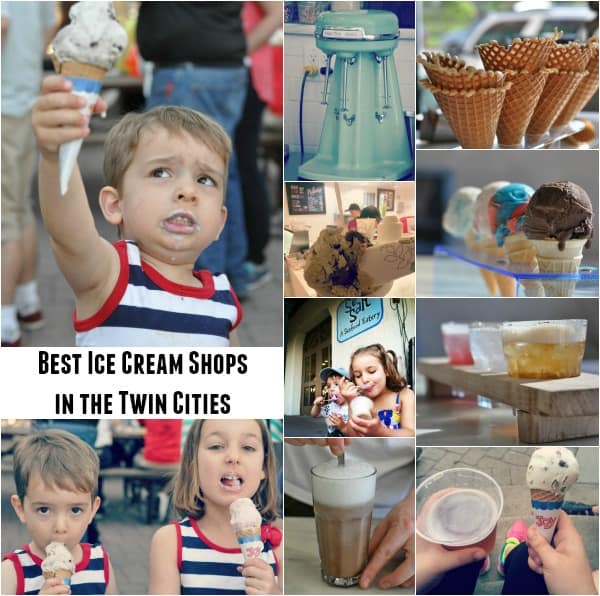 Where is the best place to get ice cream this summer?
For my Summer Favorites Series, I tried some delicious ice cream (and sometimes a beer too) and wrote about my favorites in this Best Ice Cream Shops in the Twin Cities post.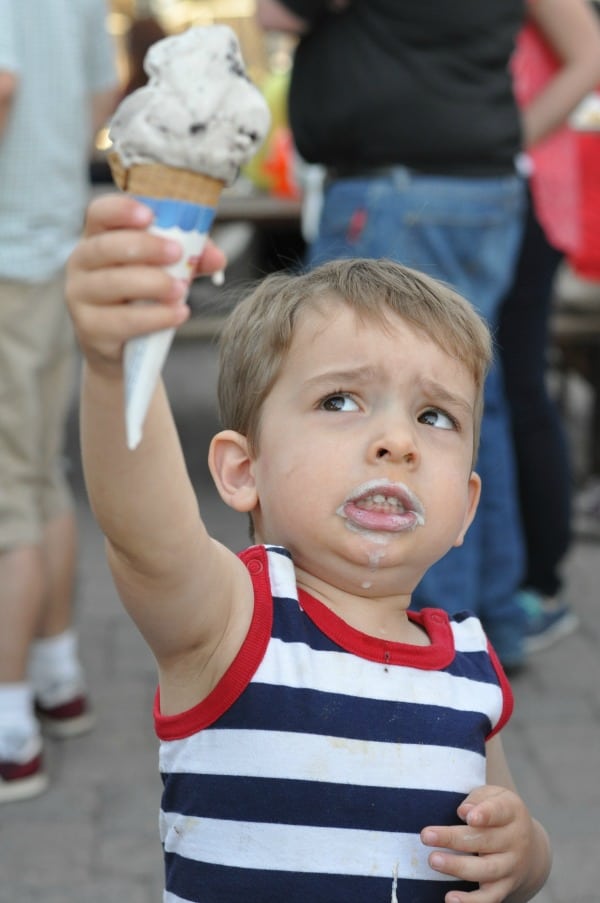 The Grand Old Creamery is my husband's favorite ice cream shop. We love their Black Hills Gold, signature malt balls, waffle cones and that they have a pizza place connected next door. And yes, you can order a pizza and ice cream delivery. Mind.Blown. The President even visited this St. Paul landmark when he came to the Twin Cities.
Izzy's Ice Cream is a really fun place to visit after taking your kids to the Choo Choo Bob Train Store in St. Paul, I love their unique ice cream flavors and you can stay connected with the flavors on tap by subscribing to their email list and checking on Facebook. Talk about temptation! My favorite flavor is Midnight Snack-peanut butter, graham crackers and chocolate. If you are like me and have a really hard time deciding which ice cream flavor to get, you'll love that Izzy's gives you an Izzy scoop (mini scoop of a different flavor) on top of your ice cream so you get a chance to taste a different flavor in case you aren't sure if you are really ready to commit to a full cone.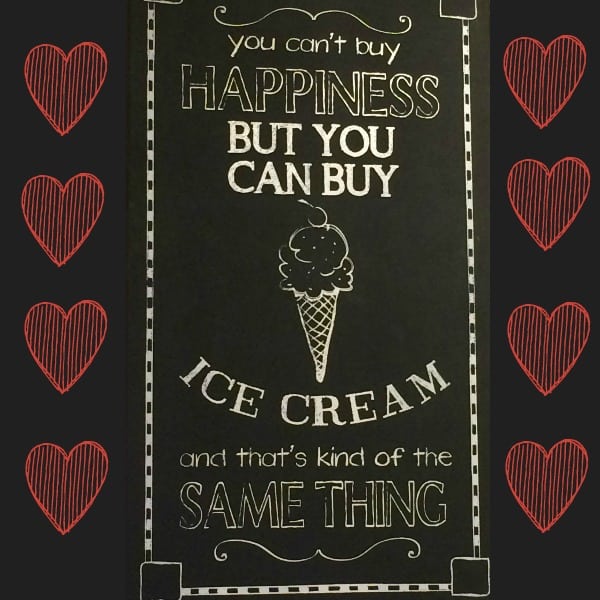 When you are all about quantity, head to Nelson's Ice Cream with locations in Stillwater and St. Paul. When we had family in town recently we went here just to show them the sheer magnitude of the cones that were being served. My tip: order a kids portion and they let you pick different several flavors. We get ONE kids portion for our whole family and share it. See picture below for proof. My favorite flavors are Monster Cookie (Vanilla with peanut butter, M&Ms and chocolate) and Pirate's Booty (Caramel ice cream with cookie and M&M pieces).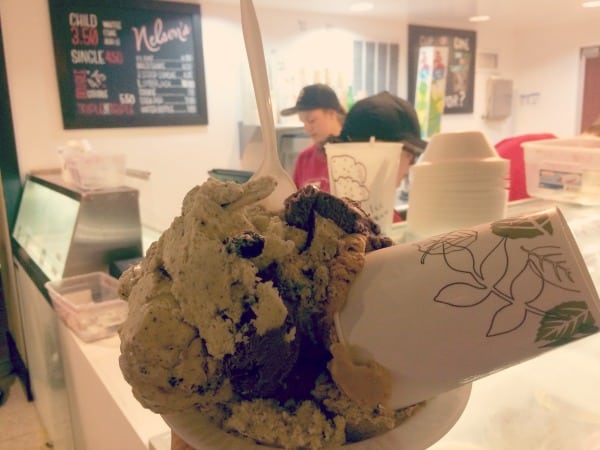 Tucked into the corner of the Sea Salt building near Minnehaha Falls is Sebastian Joe's Ice Cream. With two locations in the Twin Cities, you can now also find scoops right at Sea Salt. We usually use Sebastian Joe's as bribery with our kids when my husband and I are trying to finish our Calamari Tacos and craft beer from Sea Salt.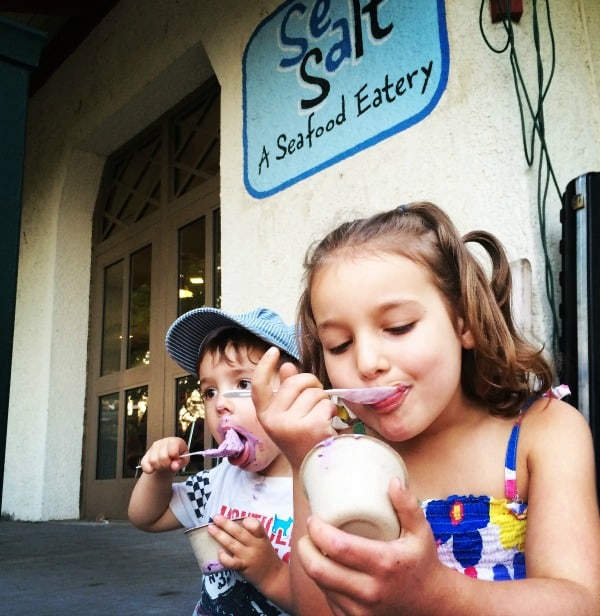 But recently I couldn't even resist the ice cream and was double-fisting a Sebastian Joe's Pistachio ice cream and a Badger Hill White IPA. I love their small batch flavors (no artificial flavors or colors) and taking a stroll along the Minnehaha Falls with music in the background is a must on your summer bucket list.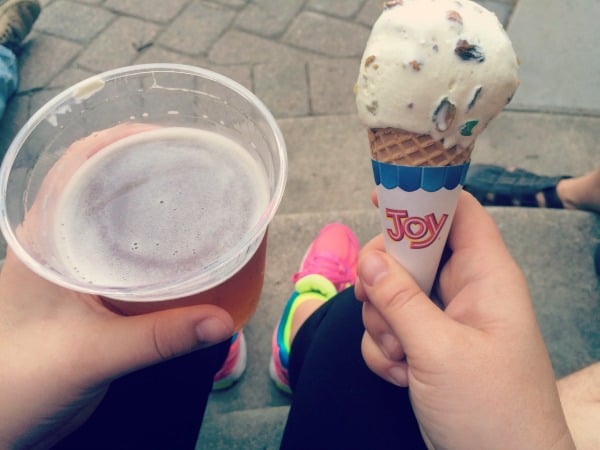 Sandwiched in-between The Nook and Laurel Street Flowers in St. Paul is the Best Ice Cream Shop in the Twin Cities: Cold Front. Yes, I said it. I think Cold Front is the winner for the best ice cream shop in the Twin Cities. I know, I shouldn't pick favorites but if I had to pick a place to go and get ice cream this summer, it would be Cold Front. It's not that I don't love the others, I just love this sweet spot in St. Paul the most. Here's why: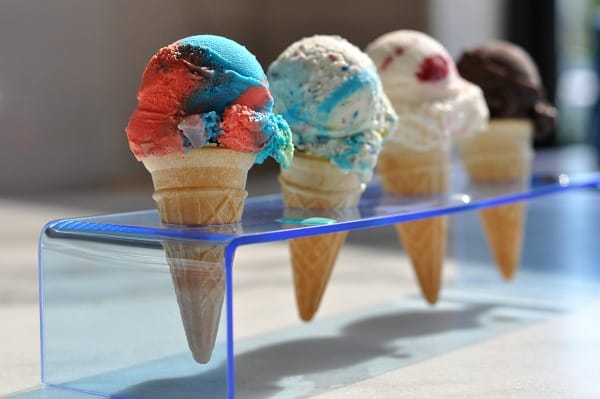 Snowball Fight. Four ice creams on mini cones. Remember when I told you about how I have a hard time committing to one flavor on a cone. Problem solved. Four flavors. Wait, you thought it was just for the kids? Nope. This is for the adults too. I asked my favorite St. Paul moms about their favorite Cold Front treats and here's what they said to try:
-All Natural Signature Soda Flights (especially the Chai Vanilla and Strawberry Balsamic).
-This $&@! Just Got Serious was hands down the most recommended (and my favorite) ice cream flavor. It is salted caramel ice cream with sea salt fudge and salted cashews. I also really liked their Door County Cherry and Coconut Almond Bliss. Cold Front ice cream is Chocolate Shoppe Ice Cream from Wisconsin.
-Creative Concoctions: Cold Front makes several of their own creative sodas and sundaes (Purple Rain and Salty Turtle) and several friends recommended their own creative concoctions like Root Beer floats with the $&@! Just Got Serious and they also have candied bacon that you can add to any order. Candied. Bacon. Let that sink in for a minute.
-Coffee. Wait, ice cream AND coffee? This is really the best. They have delicious coffee and a coffee club, at $40 per month, you can enjoy unlimited coffee. Cold Front also has free wireless so next time you are looking for a place to get some work done alone, grab a coffee and a cone and pull up soda fountain stool.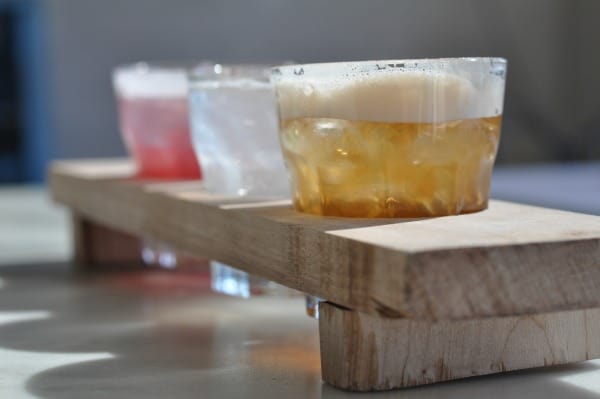 I love Cold Front's ice cream, sodas and coffee treats but what really makes it the best for me is their passion and genuinely nice staff. I feel welcomed every time I visit and on a recent visit, Steve made me an Egg Cream because well, "I had to try it." You can see the passion and joy in their eyes. And I get it. That's what the best ice cream shop should be about, spreading delicious joy.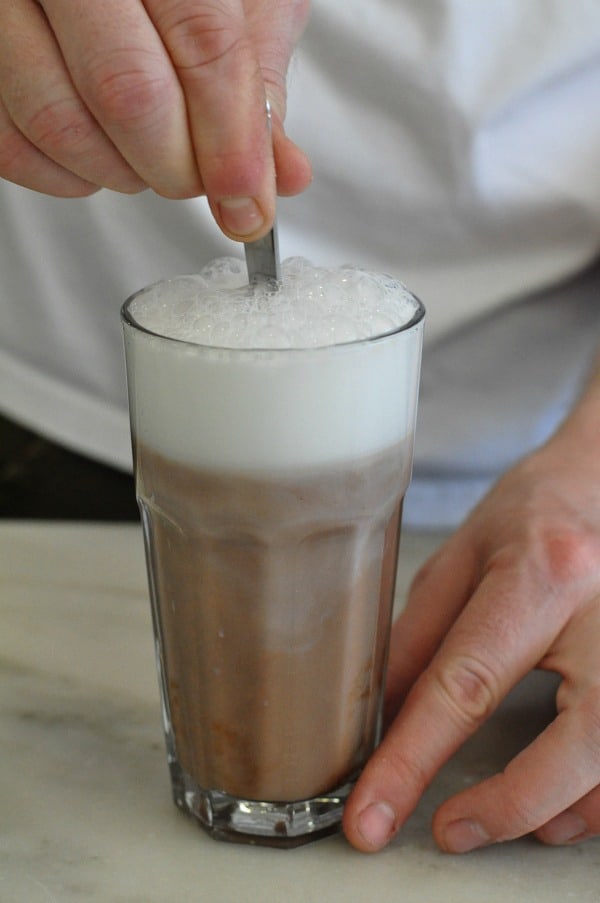 Did your favorite ice cream shop make my list? Tell me your favorite ice cream shop in the comments! Wishing you a summer filled with joy and lots of delicious ice cream.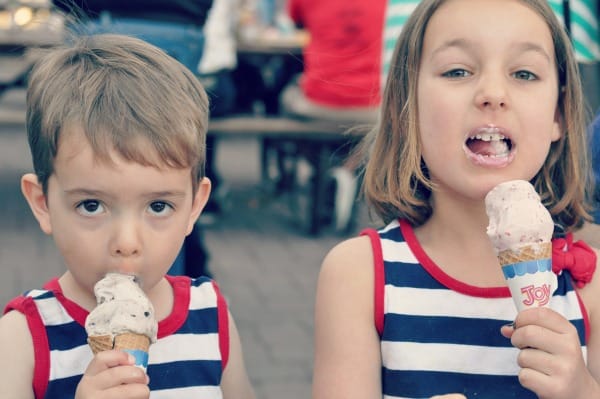 My Summer Favorites Series continues with Best Thrift Shopping in Minnesota and Twin Cities Best Picnic Spots.