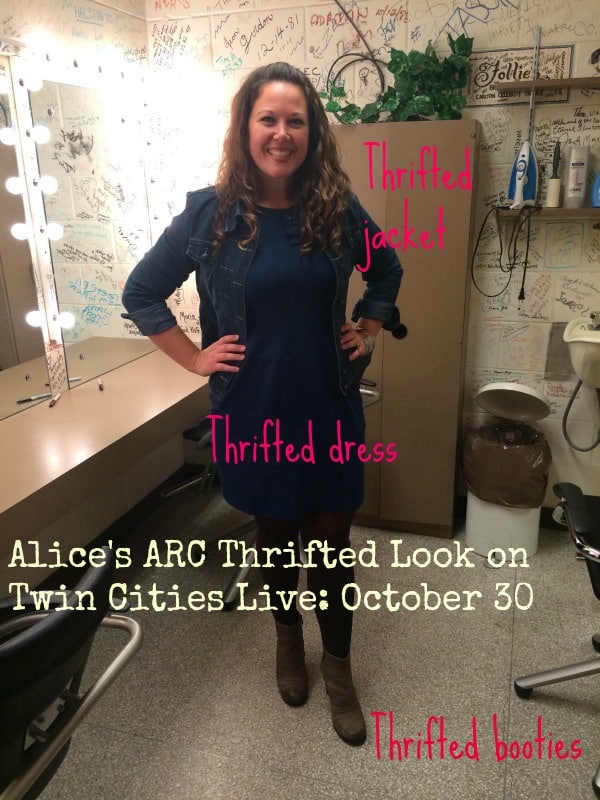 I remember the first time I heard about the Arc's Value Village Personal Shopper service I was scrolling through Facebook. I got a few messages in my news feed that people were liking the Arc's Value Village Personal Stylist Facebook page and commenting on her photos.  Not knowing what it was all about, I remember thinking I love thrifting, but who has the time to sort and find things! I always envied the people who found fabulous outfits and treasures at next-to-nothing prices but when I went on my own I always just came home with more kitchen dishes.  I waited for an appointment announcement on Facebook and then went through the process of booking an appointment.  I admit, I was skeptical. How would some lady whom I've never met figure out my style. It's free, it can't be that great, right? Wrong. Since that first appointment, I've been to see Michelle the lead personal shopper at Arc's Value Village several times and guess what? She gets it right!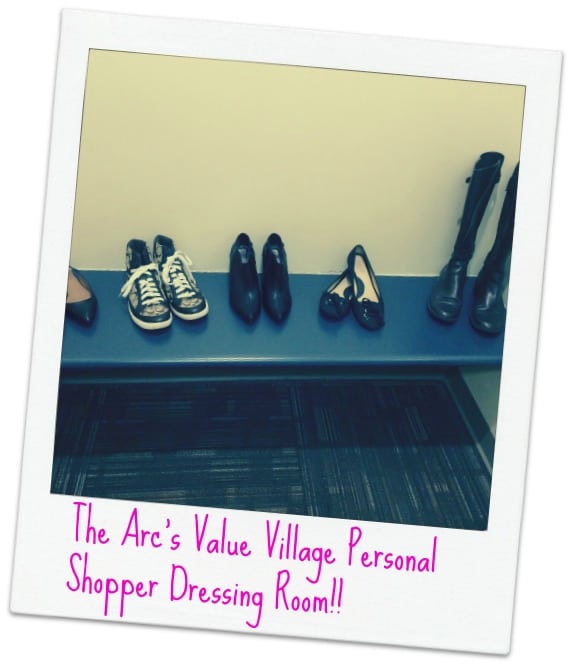 When I first went it was post-baby and truthfully I needed some clothes that comfortably fit my beautiful new mama body and gave me some style! What was my style? I had an idea but Michelle was there to help me figure it out.  Michelle honors your style ideas and then pushes you a bit out of your comfort zone (just a bit, don't worry).  Me? I think I look weird in blazers so Michelle takes time to show me how to wear them in different ways. At our latest appointment she even found me a cape jacket! What do you think, honestly? And some really amazing brown leather boots!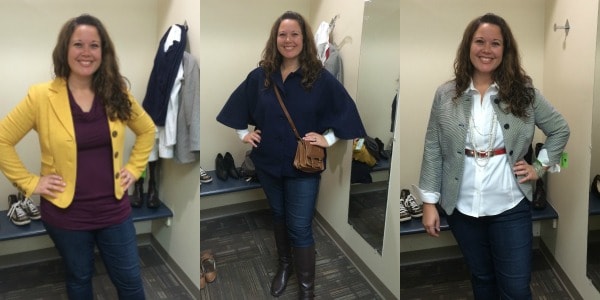 I believe that the Arc's Value Village Personal Shopper service is such a treasure in the Twin Cities and it is one of my favorite Minnesota things.  I was so excited that Michelle wanted to join in the fun and giveaway a personal stylist appointment plus a $25 gift card to use at Arc's Value Village! For more information about how the appointment works, check out my first post on Arc's Personal Shopper and for information about some of my favorite pieces from last summer, check out my Dual Appointment post.
I can't share a post about Arc's personal shopper service without out telling you about the amazing work they do and where your money goes.  When you buy clothes from Arc's Value Village the proceeds go to many programs, advocacy efforts and services for families in our community that have an intellectual or developmental disability.  Arc's Value Village Thrift Stores fund programs and services that help people with disabilities and their families chose and realize their goals of where and how they live, learn, work and play through ARC Greater Twin Cities.
Now for the big birthday giveaway! Follow the Rafflecopter instructions below and enter to win a personal shopping appointment with Michelle and a $25 gift card! For a blog comment entry, tell me how you like to celebrate your birthday! Have you read my Why Birthdays Matter post? Check it out and enter to win some of my favorite Minnesota products and services!
Go give Arc's Value Village Personal Shopper some love on social media too!
Arc's Value Village Personal Shopper Facebook Page (new appointments listed here)
Arc's Value Village Personal Shopper on Instagram
Arc's Value Village Personal Shopper on Twitter