This Sausage and Kale Soup is an Olive Garden Zuppa Toscana copycat recipe made with bacon, Italian sausage, potatoes and fresh kale.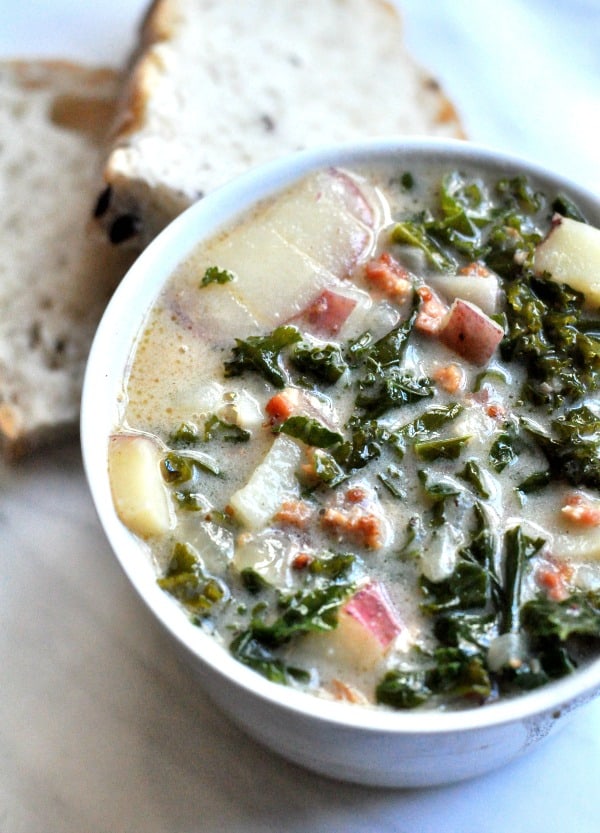 Sausage and Kale soup is packed with flavors of garlic, bacon, Italian sausage, kale and a touch of creaminess from half and half and freshly grated parmesan. This soup will remind you of the popular Olive Garden Zuppa Tuscana soup made right at home!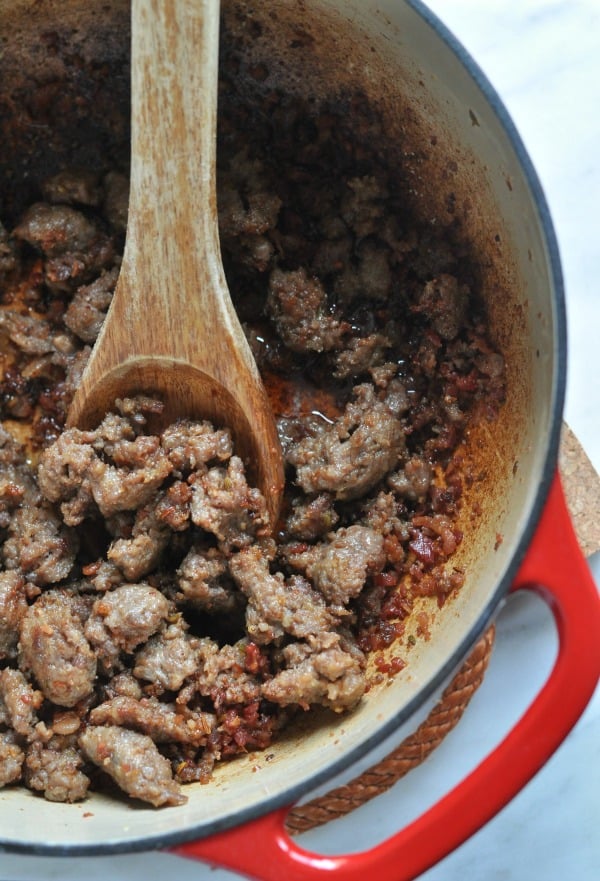 Zuppa Tuscana is a hearty sausage soup served at Olive Garden restaurants. And it's one of my husband's favorite soups. We haven't been to Olive Garden in years, but he still talks about this soup. On Sundays, I try and make something easy, yet hearty that we can enjoy fresh that night for dinner but makes really good leftovers. My husband asked if I would try and recreate this favorite soup at home for that week's Sunday dinner. This one-pot soup is easy to make with uncomplicated ingredients and we found, is  better than the original!
I start my Sausage and Kale soup with cooked bacon pieces (you can find those near the salad dressing area in your grocery store) and mild Italian sausage. Once the sausage and bacon cooks together, I remove it from the pan and add the onion and butter.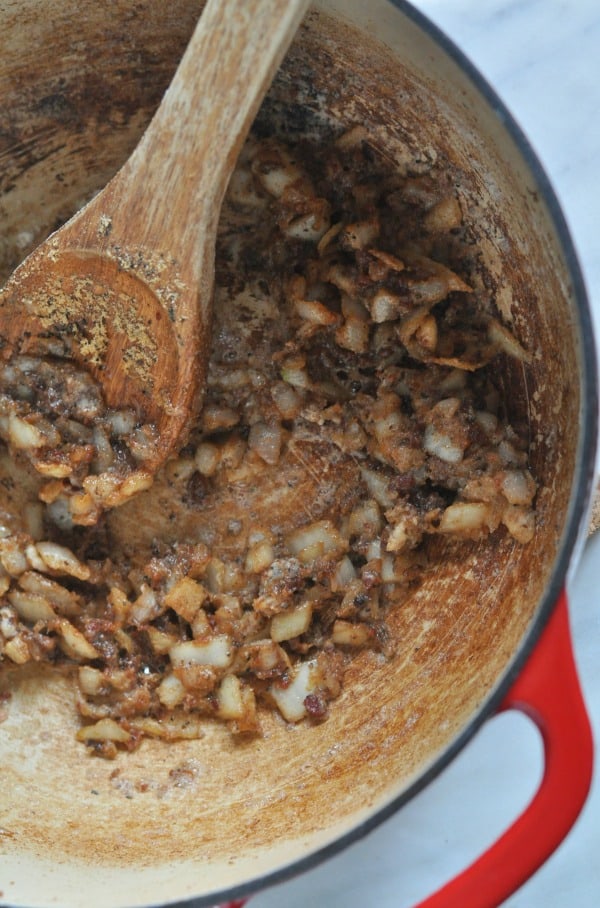 The onion and butter cooks down with garlic salt, garlic powder and black pepper. Picking up flavor from all that browned sausage and bacon reserved on the sides of the pan.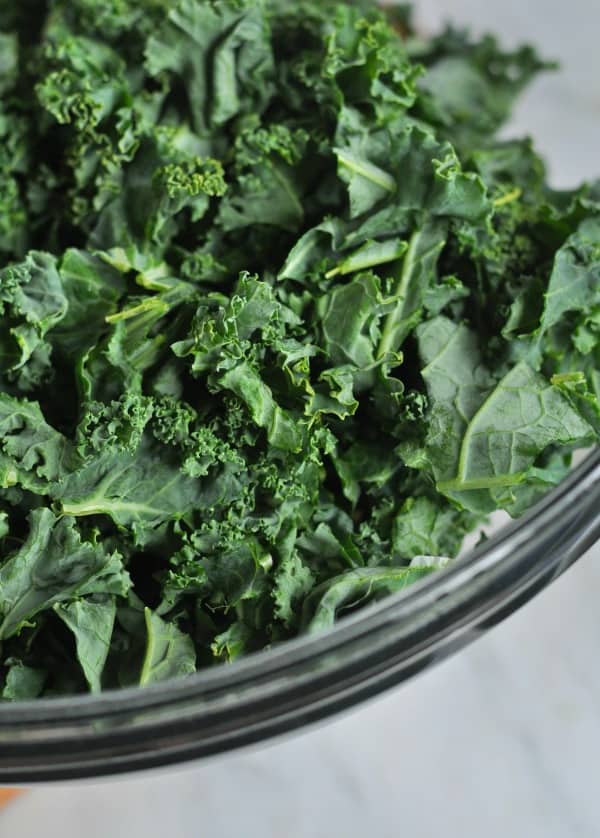 I used two large bunches of kale from the grocery store for this recipe. During the summer, our backyard is lined with big bunches of kale and this would be a perfect way to use some of that fresh kale.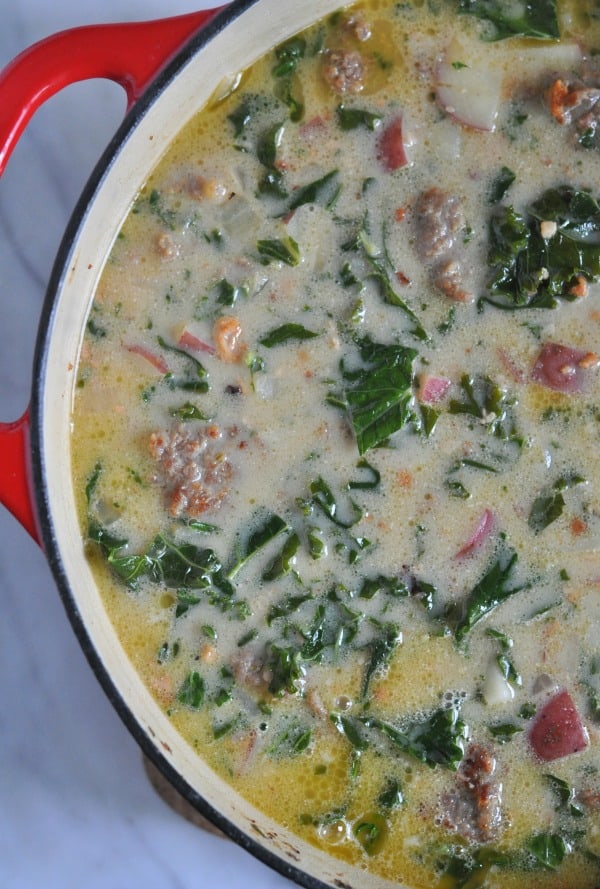 I like adding my kale towards the end of cooking the soup so it has some texture when it is served. I love serving this with crusty bread and fresh parmesan.
I served this recipe on a Sunday night. I'm not sure if was because my kids were completely exhausted and starving from a weekend of play but the kids ate this soup. My daughter ate two bowls. I wanted to do a "my kids are eating kale and I didn't have to hide it in a smoothie happy dance." But I sat there and smiled at my husband. They shared his love for this famous soup. And my husband and I might have also eaten two bowls. It was that good and made really great leftovers. This is a great cozy night soup and an even better recreation of that famous restaurant sausage soup that your family love. Here are some of my other Sunday night family favorites: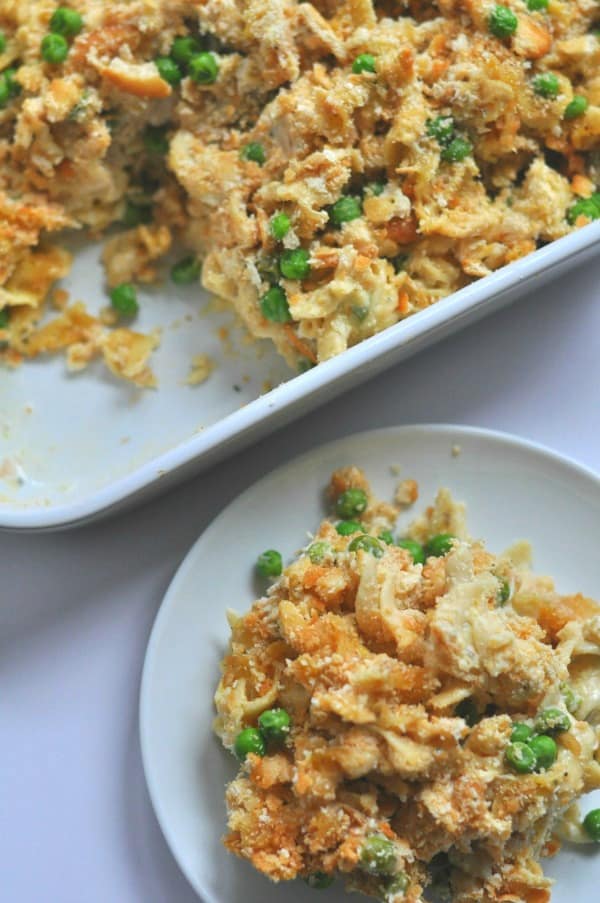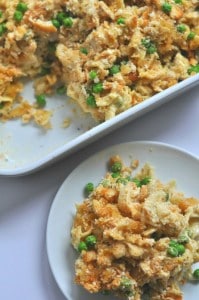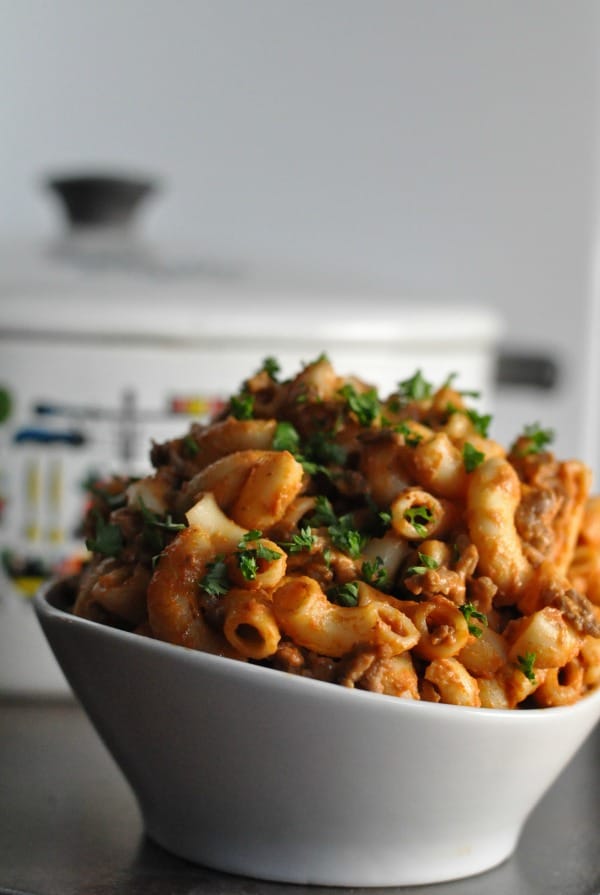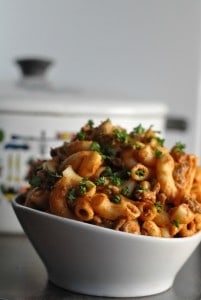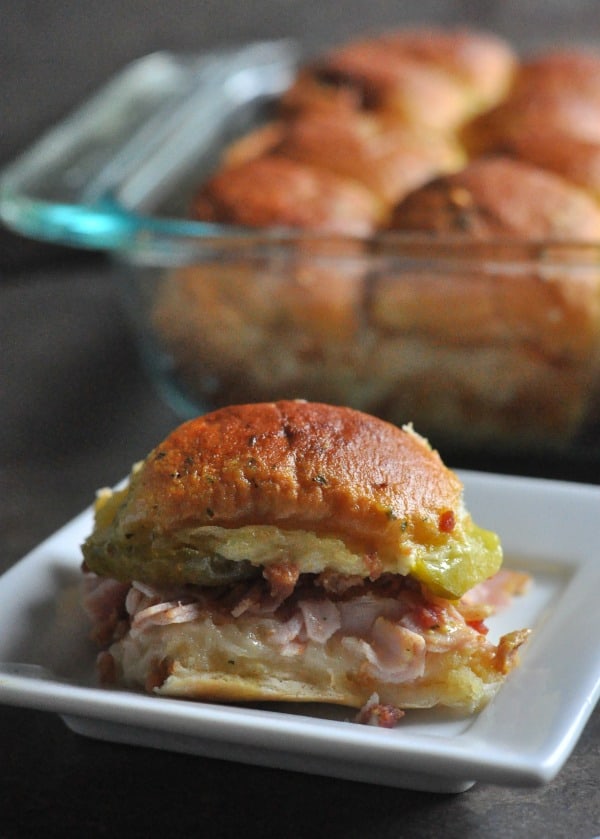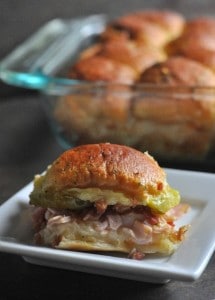 See the full instructions below for how to make this easy Sausage and Kale Soup!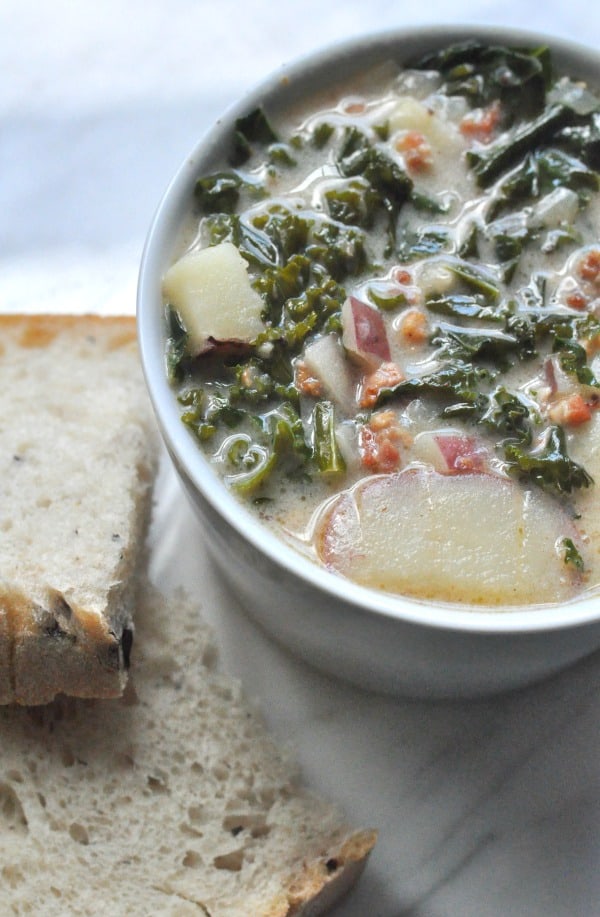 Sausage and Kale Soup
Ingredients
1 cup Bacon pieces (cooked)
1lb Italian Sausage (ground)
4 TB Butter
1 medium onion (chopped)
1 tsp garlic salt
1 tsp garlic powder
½ tsp ground black pepper
3 TB Flour
2 (32 ounce) boxes Chicken Broth
12 small red potatoes (cubed) about 5 cups cubed
6 cups Chopped Kale (2 bunches)
1 cup Half and Half
Fresh Parmesan Cheese (garnish)
Instructions
In a 6-quart Dutch oven or large soup pot over medium heat, sauté cooked bacon pieces and Italian sausage until sausage is cooked. Remove meat from pot and set aside.
Turn heat down to low and add butter and onion to the pan. Sauté onion with garlic salt, garlic powder and black pepper until onion is soft. Add flour and stir ingredients. Then add chicken broth and use a whisk to combine. Turn heat up to medium.
Cover.
Once soup starts to boil, remove lid, add cooked Italian sausage bacon mixture and cubed potatoes and cook for 8-10 minutes or until potatoes are tender.
Turn down to low and add kale and half and half.
Serve with fresh parmesan cheese.