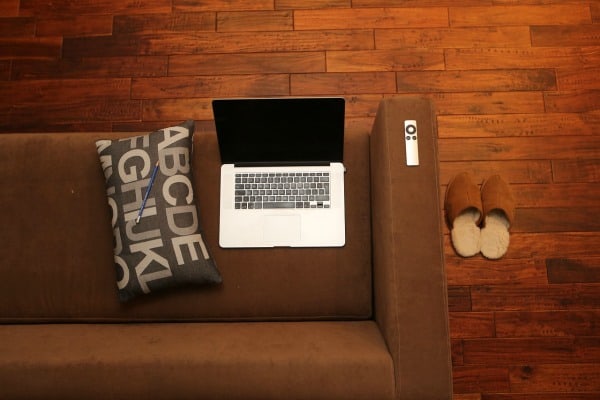 I sat cross-legged on the couch, hands clutched in anticipation as he started reading the piece on my computer that I planned to send to BonBon Break's Fill Your Bucket theme.
"I feel like you need to know the background of why I wrote this letter first," I said as his eyes went back to me.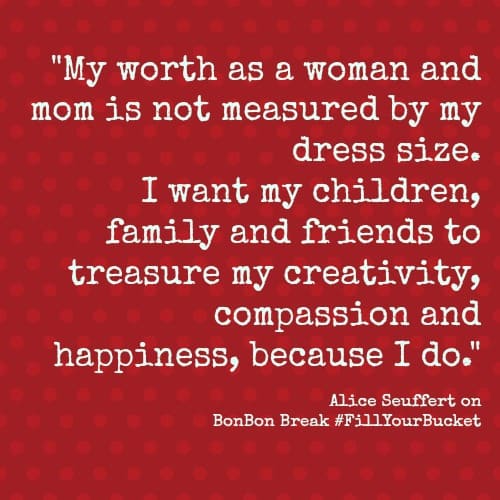 I detailed the online shaming of Kelly Clarkson and how, she responded with a simple response of how they really don't know her and how in fact, she was quite awesome. I told my husband how I wanted to share with women my observation of how we need to love ourselves more and find our worth in it what makes us special, not our dress size. My husband, hair messy from relaxing on the couch and interrupted from his latest Netflix show, said, "So you wrote a letter to Kelly Clarkson?" I nodded and he went back to my computer. He said he liked it and we went to bed.
Days later, again together in the living room, I received notification that my piece was selected. I literally jumped on my husband and squealed in excitement that my piece was picked.
"So did you really like it?" I said, needing a boost of confidence about the letter.
"It was good, I'm just not sure I would have shared all of that." He honestly replied.
"Shared all of what?" I innocently asked.
"About your stretch marks, now everyone knows you have stretch marks."
I sat there for a moment. Knowing my husband loves every inch of me, including the marks that tell the story of that stretched belly that once held his 9.5 and 11lb babies.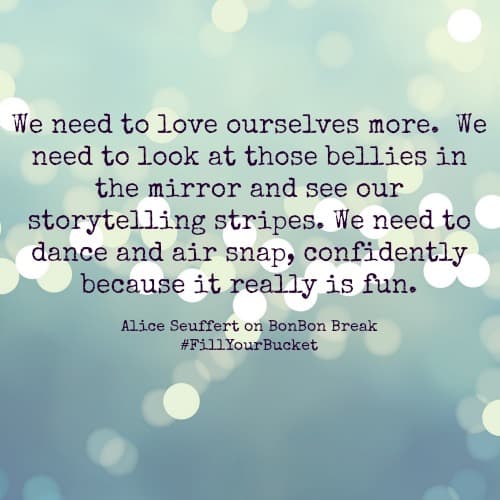 I softly replied, "That's why I wrote it. I don't want people to be ashamed of their stretch marks or dress size. I want them to value themselves for the strong, funny and confident women and moms they are. If they know I have stretch marks and I'm not only okay with them, but call them mommy stripes, maybe they can see beyond them too and find their worth in something that really matters."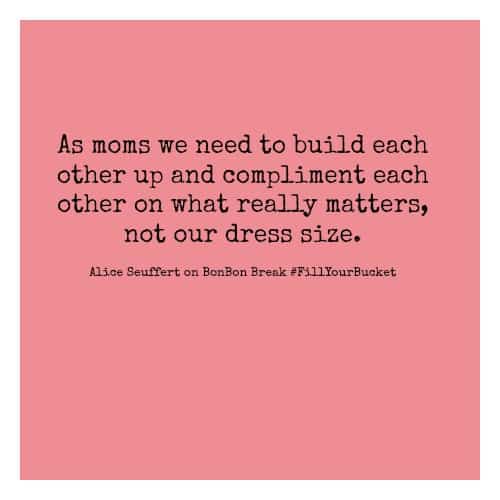 [bctt tweet="Life Lessons from Kelly Clarkson on @BonBonBreak @OurPactApp http://www.bonbonbreak.com/life-lessons-from-kelly-clarkson/"]
Click here to read my Life Lessons from Kelly Clarkson piece in BonBon Break's Fill Your Bucket theme.
Don't miss out on all the other great posts included in the Fill Your Bucket theme on BonBon Break, you can check them all out here.
Looking for an online magazine for modern moms? Follow BonBon Break on Facebook, Twitter, Pinterest and Instagram for inspirational parenting pieces, recipes, humor and crafts.
Thank you to the sponsor of this month's theme at BonBon Break, OurPact, an app parents can use to block certain apps, internet and schedule your family's devices under one platform. Here's more about the FREE app: "OurPact is a breakthrough parental control app that harnesses the power of Internet and Application blocking in order to teach children proper device use and responsibility. By syncing your family's iPads, iPhones, and iPod Touch to OurPact, you now have the power to manage your entire family's device use under one platform."