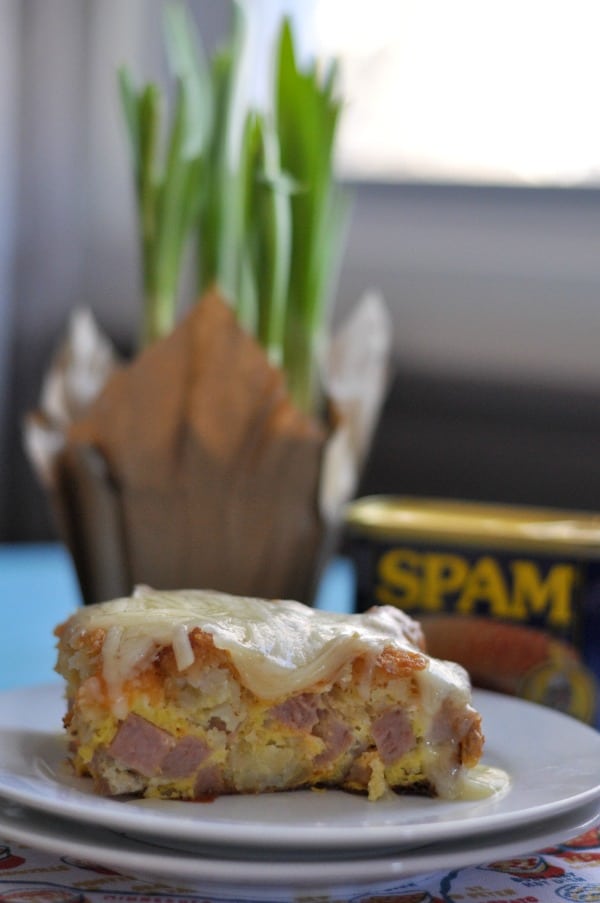 Tater Tot Egg Bake is a simple breakfast casserole made with Minnesota SPAM, shredded cheese, cream cheese and topped with tater tots.
There's nothing like the first warm day after winter for Minnesotans.  We know there is a chance, albeit more of a great likelihood, that we will see winter rear its ugly head again but we celebrate that first day.  On that day it's usually 40 degrees.  We sit on patios and sip cocktails, the brave wear shorts and the kids, they jump in puddles that have been left by all that winter snow.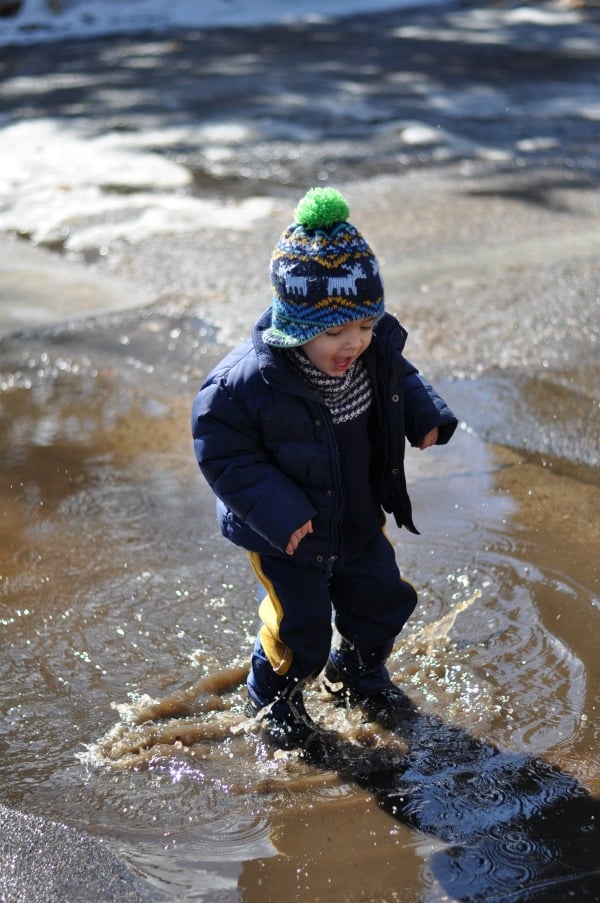 As we wait to see if winter returns, we celebrate things that spark our spirit like getting together with neighbors, watching our kids play outside and enjoying spring comfort foods like Tater Tot Egg Bake.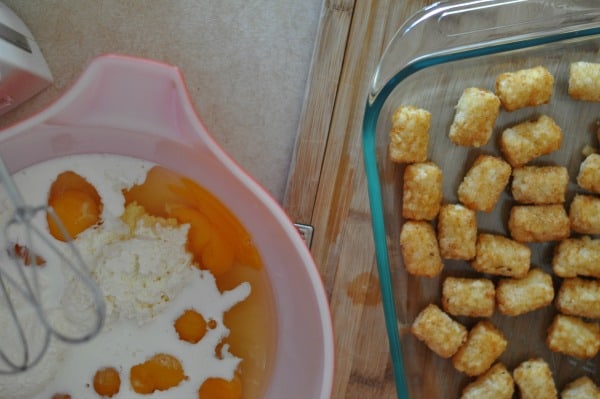 This Tater Tot Egg Bake is super easy, just divide half of your tater tots into the pan and then pour on the egg mixture (eggs, whipped cream cheese and half and half).  The mixture of the whipped cream and half and half gives the egg bake a nice fluffy texture.  If you want to make your own tater tots check out my recipe for Homemade Tater Tots.  I like to add ham and SPAM is a perfectly easy meat to just chop up and add to the egg bake.  Plus it's Minnesotan!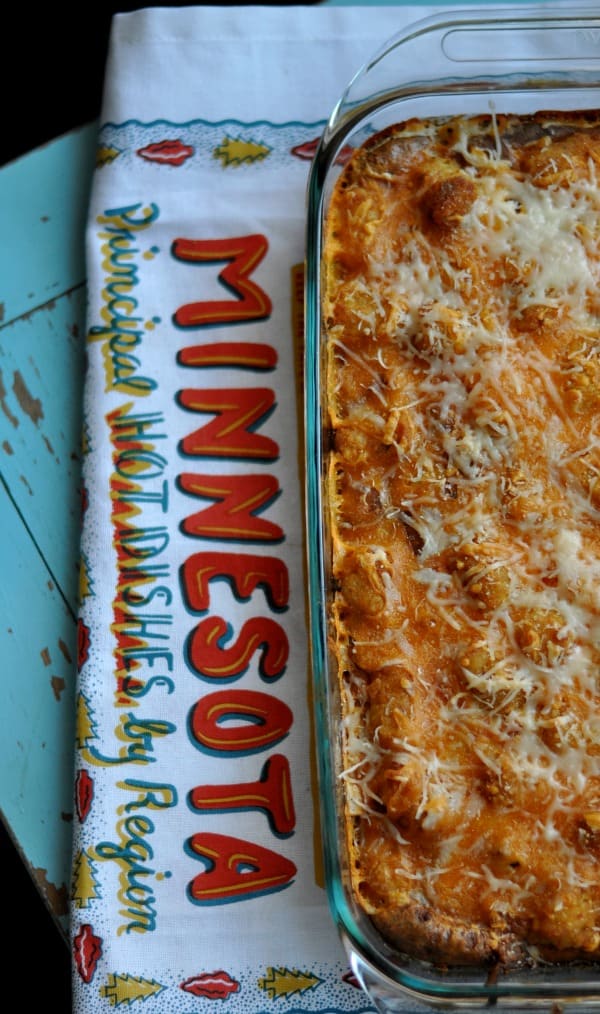 I top the Tater Tot Egg Bake with the remaining tots, cheese and seasoning salt and bake it for an hour.  This is a perfect dish to share at a potluck, a family gathering, or just a simple morning at home.
The full recipe is available in my book, Freezer Meals for Moms, available for purchase here: http://www.e-junkie.com/293628/product/504555.php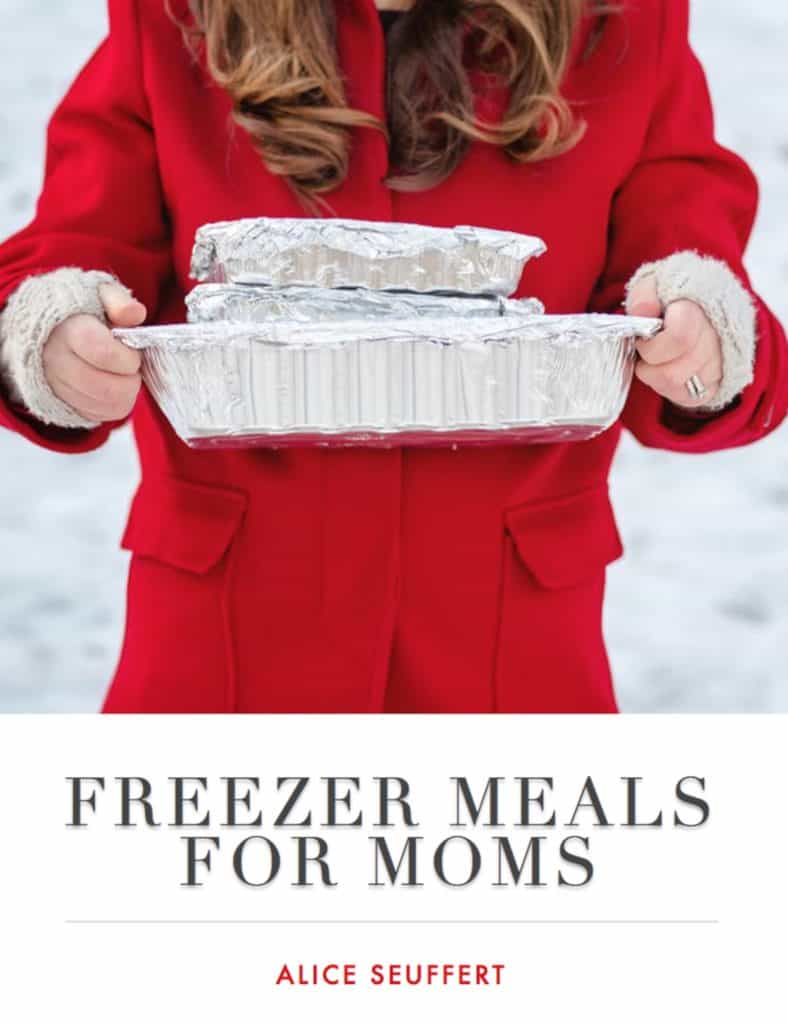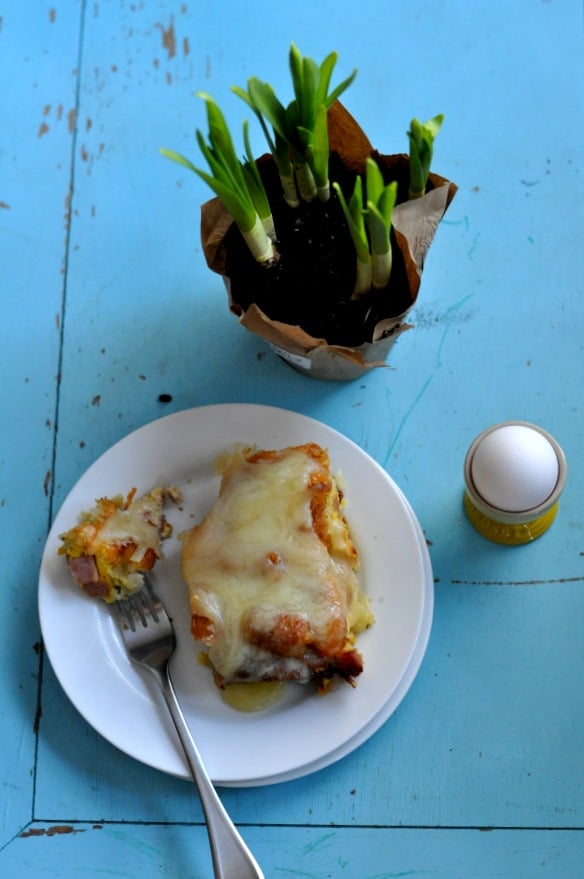 Don't miss any of my recipes or posts, sign up for my email newsletter! Sign up for my newsletter here!