Perfect for adding to cocktails or sparkling water, strawberry syrup is simple to make.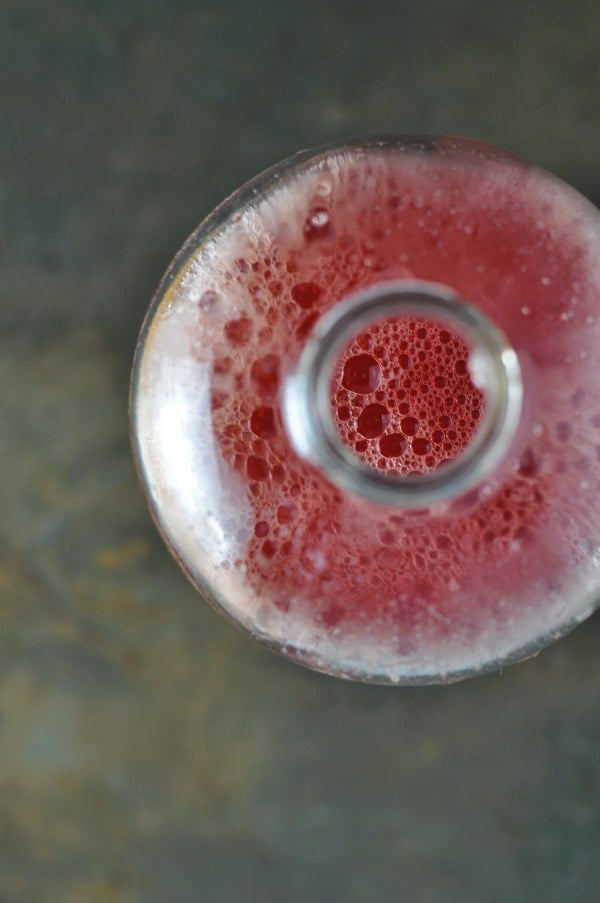 I'm in love with craft beer, especially craft beer from Minnesota but I also love a good cocktail. In the last couple of months I've been busy making and enjoying a few cocktails: Rhubarb Cosmopolitans, Beergaritas, Pomegranate Sangria and Bourbon Arnold Palmers.
I also have been obsessed with Rhubarb. My husband recently said to me, "More Rhubarb?" In a not so excited, I'm over this tart woody vegetable sort of tone. His favorite season? Berries. And he has this in common with the kids.
I love when our family goes picking together. I laugh as the kids try and stuff as many berries as possible in their mouths as my husband and I attempt to fill the brown boxes with hopes of enough berries for pie and jam. And now, berries for syrups.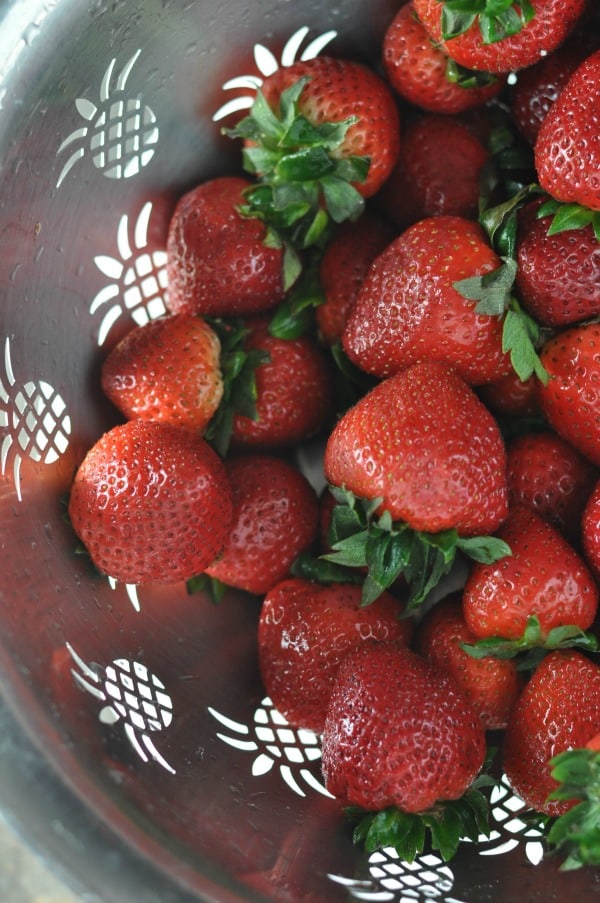 With all my recent cocktail making I've found a new favorite way to enjoy cocktails: syrups. I started making Rhubarb Syrup this spring and as the strawberries have started popping up in the garden, the wheels started turning. I wondered if I could also make Strawberry Syrup. So I cooked down the strawberries, let it strain and guess what? Bright red, lovely, Strawberry Syrup!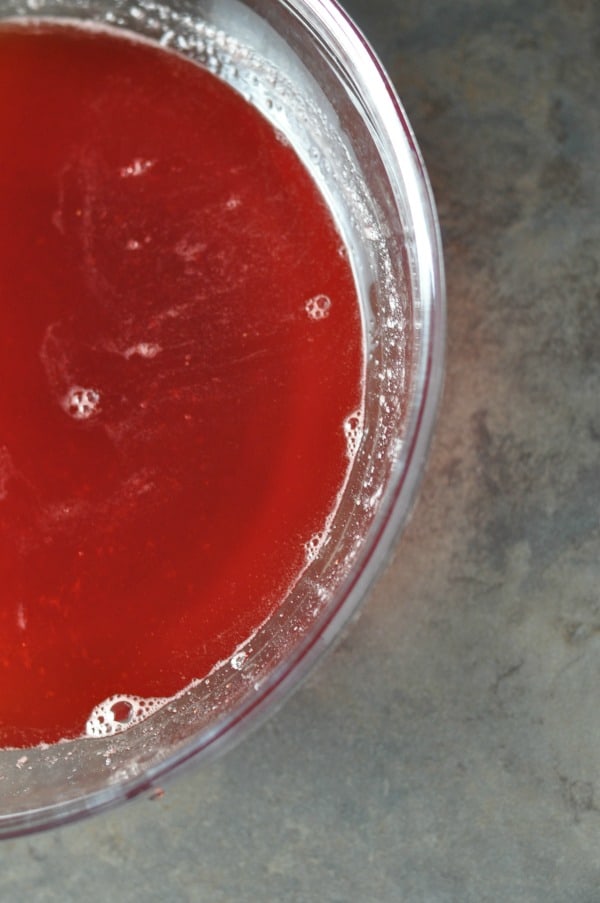 Strawberry Syrup is perfect to add to lemonade, sparking water and homemade ice pops. And my kids? They love it drizzled on pancakes! And me? I think it's pretty darn amazing in a gin and tonic. However you like your strawberry syrup, find a fun bottle to store it and keep it handy in the fridge! It's such a simple recipe you can make year round with fresh berries from picking or ones you find at the grocery store.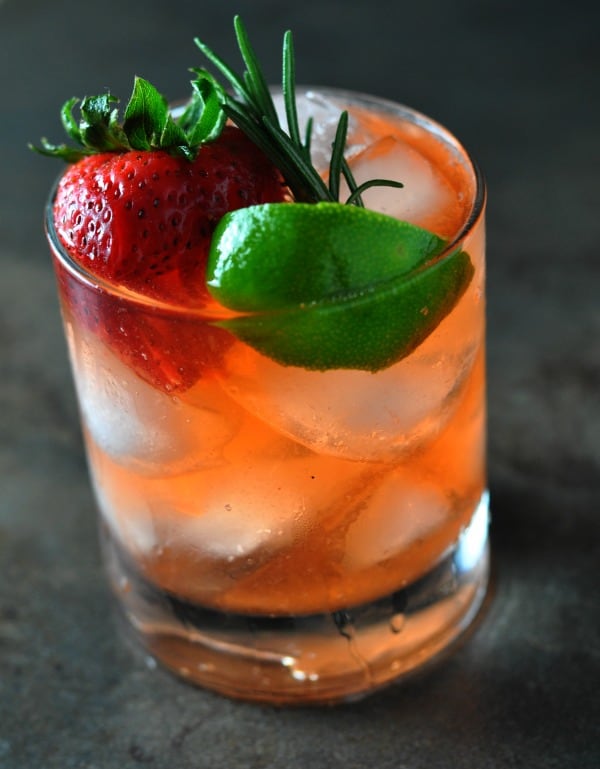 Strawberry Syrup
Ingredients
4 cups Strawberries (32 ounces/2 lbs, stems removed, halved)
2 cups Water
½ cup sugar
1 tsp Vanilla
Instructions
Strawberry Syrup
Ingredients:
cups Strawberries (32 ounces/2 lbs, stems removed, halved)
cups Water
½ cup sugar
tsp vanilla
Directions:
Combine ingredients in a saucepan and bring to a boil. Cook 10-15 minutes until Strawberries are completely cooked soft and light pink in color. Remove from heat and let cool.
Place a fine mesh strainer over a bowl (ensure fit so mixture and liquid does not leak out the sides) and place Strawberry mixture in the strainer. Allow juice to drain into bowl and lightly press mixture into strainer until syrup has completely drained. Chill strawberry syrup until ready to use.
Store in fridge 1-2 weeks.