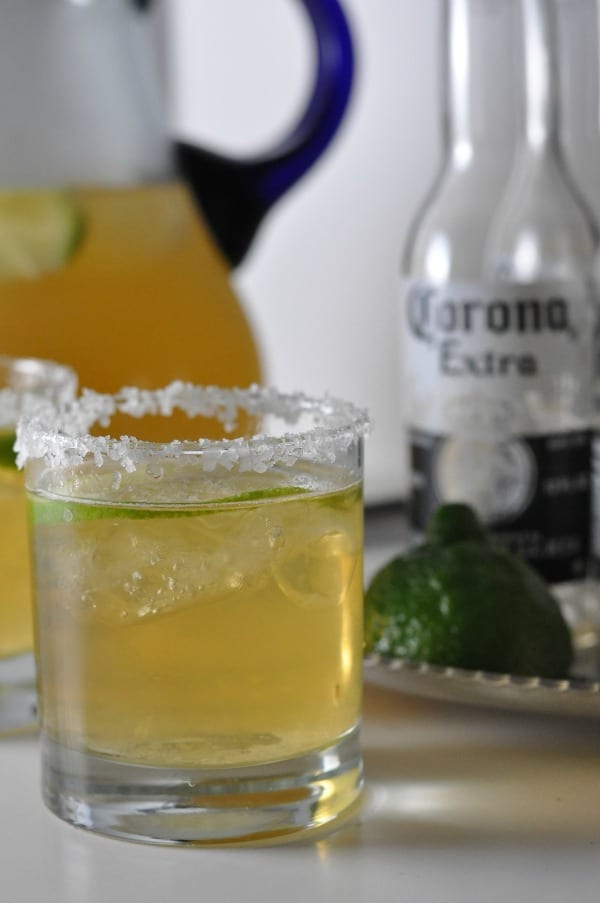 I sat on the edge of the top bunk dorm bed with my legs swinging back and forth, gum clicking away in my mouth. My girlfriends and I laughing so loud it echoed above the booming music on a Saturday night. We belly laughed about boys and beer. I remember us jokingly questioning whether it's better or worse to drink hard alcohol before beer.
In unison we blurted out, "Liquor before beer you are in the clear. Beer before liquor you've never felt sicker."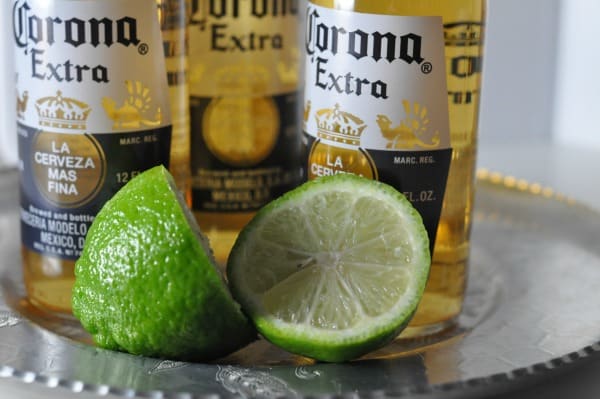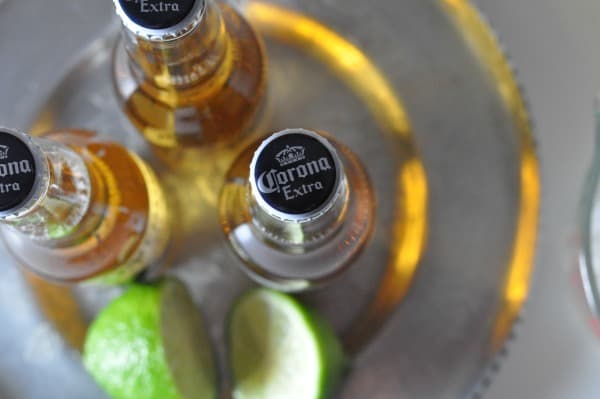 I can hear my parents reading this post in their most condescending voice, "Really important lessons you were learning in college, Alice." Sorry, Mom and Dad.
Fast forward, fifteen years: my kids playing barefoot in the backyard, my husband prepping the grill. I was in the kitchen mixing beergaritas, swaying to music from my college days. I saw beergaritas on a restaurant menu recently and laughed because it brought me back to those days of blurting out that college drinking standard operating procedure. I chuckled and thought, "Well I could see what happens when you mix it all together." So I did the next weekend.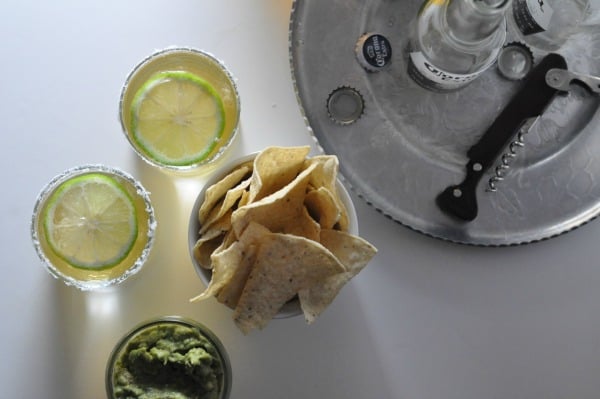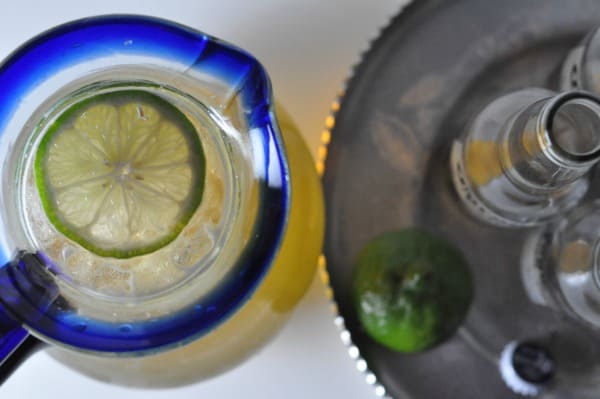 We sat in our lawn chairs with neighbors, the kids' fingernails digging deep into the fresh mud and the backyard fire blazing. We sat there admiring the simplicity of the weekend night and enjoying far too many beergaritas. The pitcher just magically kept refilling itself.
[bctt tweet="Beer and Margaritas are fast friends in this Beergaritas #cocktail #recipe"]
Margaritas and beer become fast friends in this super simple pitcher cocktail. The beer gives the drink carbonation and simmers the often overly sweet taste of a typical margarita. Perfect for a party but simple enough for a Saturday night in the backyard with neighbors.
So while I learned some important drinking lessons in college, rules are made to be broken. And on that Saturday night, this drink was pure magic combining two drinks that usually never mix but when they did was pure perfection.
Looking for another "pitcher-perfect" drink? Try my Black Cherry and Pomegranate Sangria.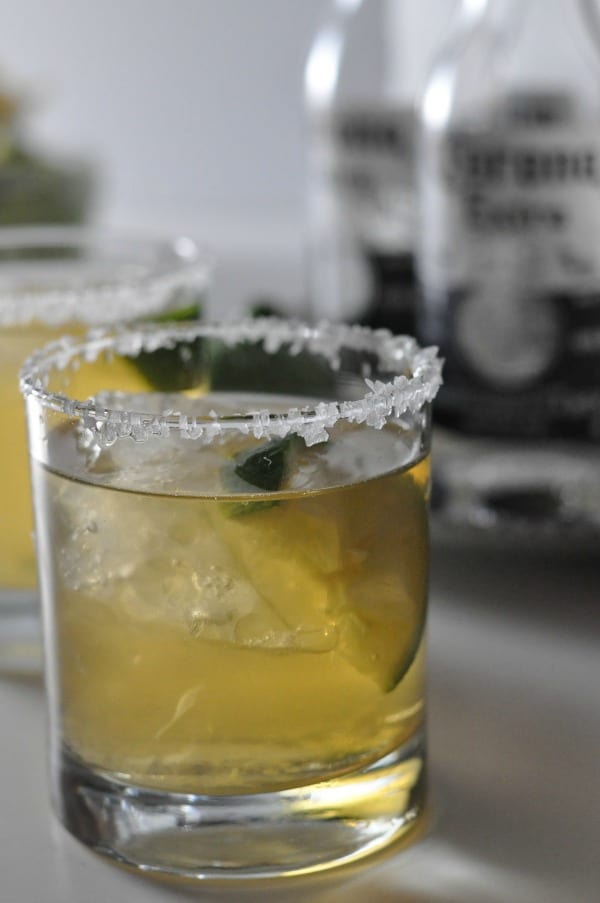 Beergaritas
Ingredients
4 cups of ice
1 cup Tequila
1 cup Triple Sec
1 cup Margarita Mix
3 (12 ounce) beers (Corona Extra)
Instructions
In a large pitcher, combine ice, tequila, triple sec and margarita mix. Stir to mix. Then add the beer.
Serve in glasses dipped in salt and add extra ice as needed.
Ingredients
4 cups of ice
1 cup Tequila
1 cup Triple Sec
1 cup Margarita Mix
3 (12 ounce) beers (Corona Extra)
http://diningwithalice.com/wp-content/uploads/2015/04/Beergaritas-Limes1.jpg%
Instructions
In a large pitcher, combine ice, tequila, triple sec and margarita mix. Stir to mix.
http://diningwithalice.com/wp-content/uploads/2015/04/Beergaritas-Pitcher1.jpg%
Then add the beer.
Serve in glasses dipped in salt and add extra ice as needed.
http://diningwithalice.com/wp-content/uploads/2015/04/Beergaritas-with-empty-bottles1.jpg%
https://diningwithalice.com/drinks/beergaritas/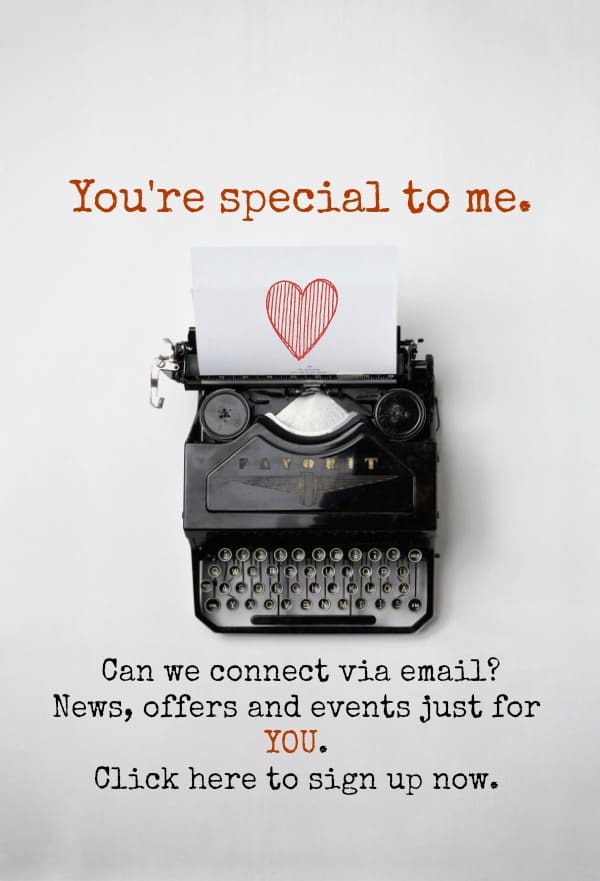 Don't miss another parenting post, recipe or offer! Sign up for my email newsletter here: http://eepurl.com/54nq1