Simple Pumpkin Milkshake! Ice cream and pumpkin combine to make this yummy sweet treat.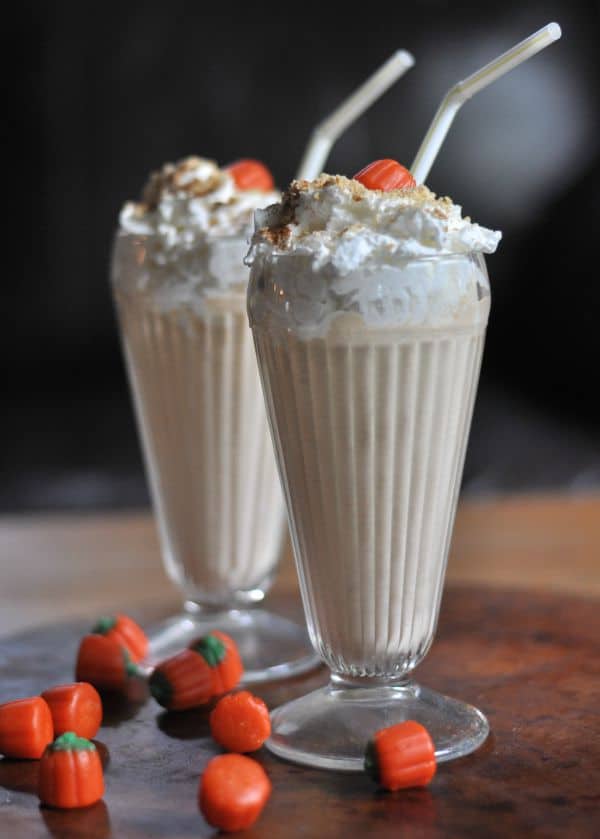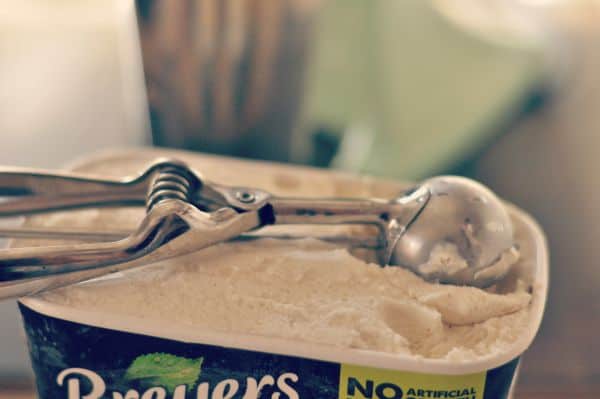 My son is at the delightful height right now where he cannot be trusted alone in the kitchen. His chubby little hand swats up and swipes across the counters like a claw, searching for food. His fingers extend his reach and once the subject is reached, he grabs on and moves fast. He is a sneaky guy.
So you can guess what happened when I left ice cream out on the counter. He said he didn't take any but the finger marks in the corner (evidence above) said otherwise. I did tell the kids we were going to make a Pumpkin Milkshake so they may have been just a tad excited.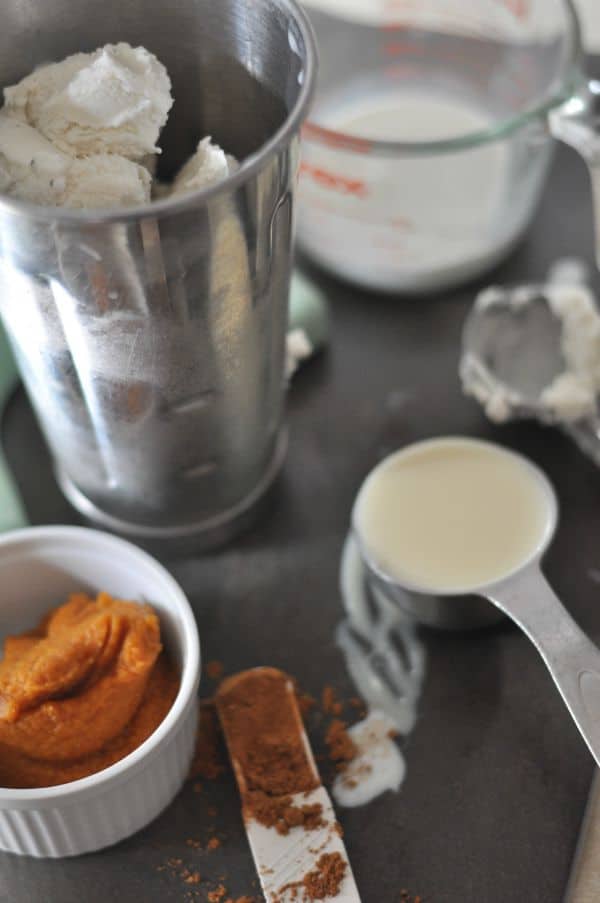 One of my favorite memories growing up was watching my dad make malts in his antique malt/milkshake maker. Last year the green malt maker arrived in a box at my house because dad said it was collecting dust at his house. So I've been putting it to good use with my Nutella Milkshake and I thought this fall would be a perfect time to try a Pumpkin Milkshake.
On a sunny afternoon in the fall, they helped me get all the ingredients organized and they ran that same malt maker that my dad used to make me desserts. This milkshake is perfectly sweet and has all the right flavors of fall.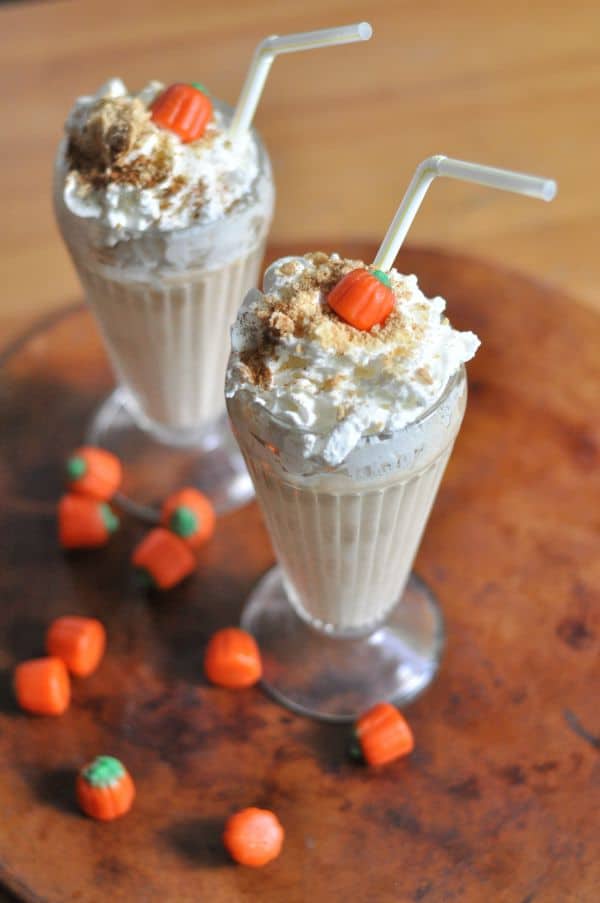 And when I asked the kids what they thought, they weren't available to comment, but I think they loved it. And I was able to convince them to give me a taste.
Pumpkin Milkshake
Ingredients
2 cups Vanilla Ice Cream
⅔ cup Pure Pumpkin
¼ cup Half and Half
1 tsp Pumpkin Pie Spice
¼ cup Sweetened Condensed Milk
Garnish: Whipped Cream, Crushed Graham Crackers and mini pumpkins
Instructions
In your blender or drink mixer, combine ice cream, pumpkin, half and half, pumpkin pie spice and sweetened condensed milk. Blend until smooth.
Pour the Pumpkin Milkshake into two tall milkshake glasses.
Top each glass with whipped cream, crushed graham crackers and mini pumpkins.