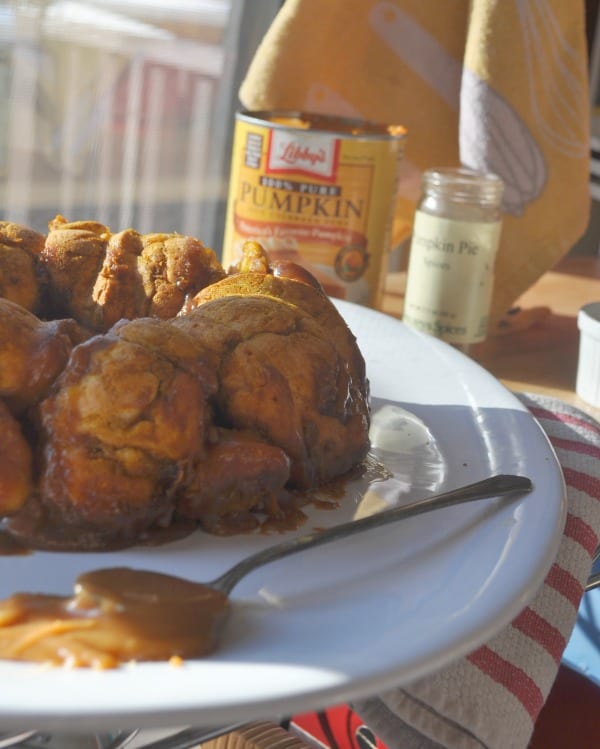 Monkey bread gets a rich sweet fall twist with pumpkin and 
Annie B's Caramels
-one of 
Oprah's 2014 Favorite Things
. There's a perfect stillness in the morning of a holiday.  I love waking up and staying in my jammies as long as possible.  Assessing the recipes, ingredients and thinking about the meals to come.  In our house every holiday morning is spent slow, the holiday meal is at night so the day can be spent relaxing and enjoying the day that always goes by too fast.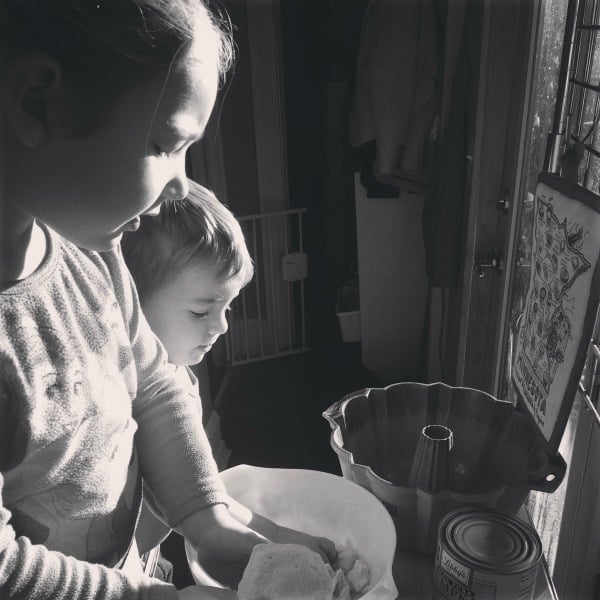 One of our family's favorite holiday traditions has been to make monkey bread for breakfast.  Something of a comfort food legend.  Before kids I reserved my bundt pan just for chocolate cake, never realizing the potential of this magic little pan.  Once kids arrived, I heard about that gooey monkey bread. A favorite for kids and adults alike.  Simple in concept, really it's just biscuit dough and the makings of caramel: butter and brown sugar.  I set out all the ingredients and and the kids do the work-ripping the biscuits and mixing.  This year I thought it would be fun to make pumpkin monkey bread. I also had 
Annie B's Caramels
-one of 
Oprah's 2014 Favorite Things
.  I knew we could make some magic.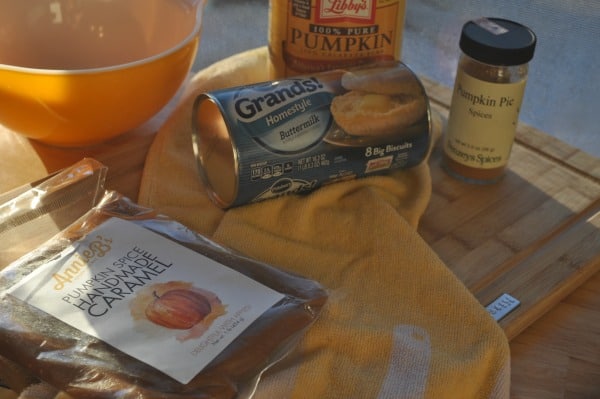 Once you open the biscuits, separate them and cut each biscuit into four pieces. Toss with pumpkin pie spice.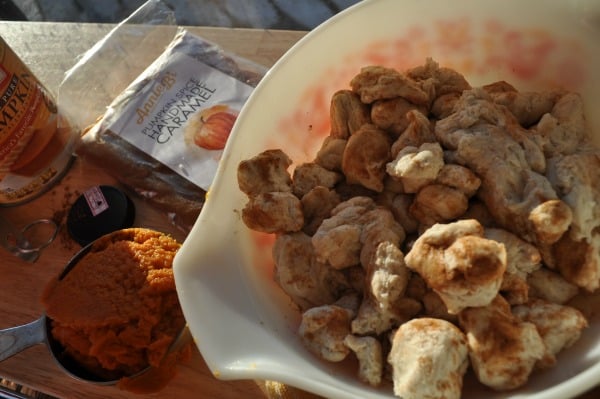 Now it's time to get messy. This is where the little kids come in handy.
Have those little hands help get the biscuits all covered with pumpkin. A hand washing break will be needed before pumpkin starts appearing all over your kitchen.  Trust me.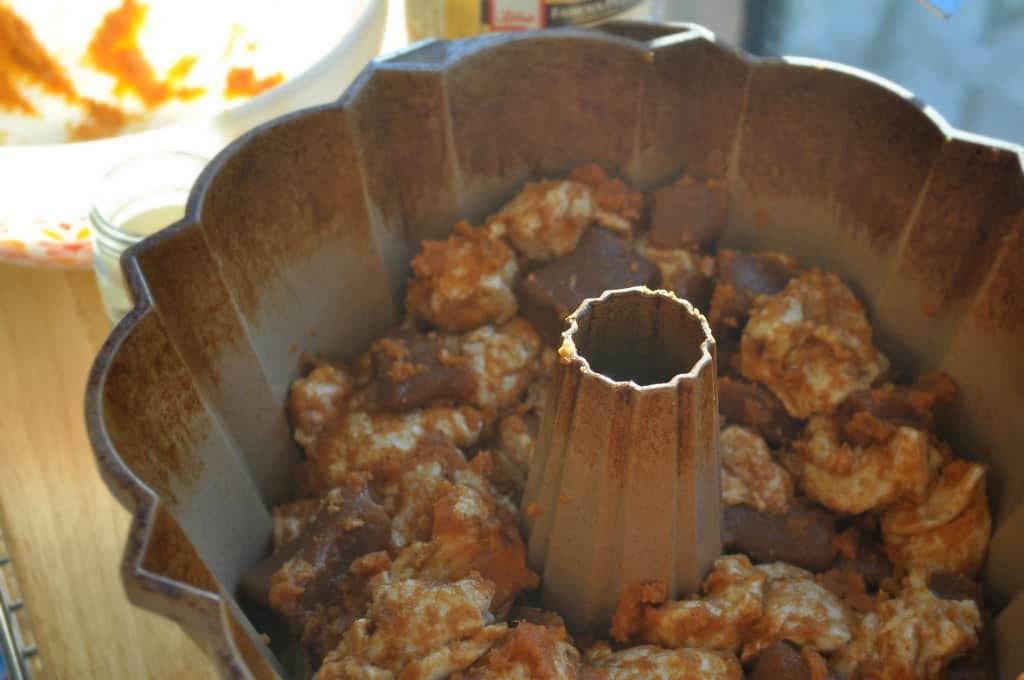 Get that Annie B's caramel all chopped up into small pieces and mix with the biscuit dough and then transfer it to your bundt pan and get it baking!   Out of the oven pops a gooey, caramel and pumpkin monkey bread perfect for a cozy morning with your family. To purchase Annie B's caramel, buy 
online
, 
search for a retailer near you
 or if you are in the Twin Cities, visit their 
Pop Up Shop in St. Paul
. Enter the code OPRAH for 20% all of their wooden box caramels. Follow Annie B's on 
Facebook
 and on 
Twitter.
This post was sponsored by Annie B's and I received their product for this recipe. 
My disclosure policy.
 This post contains an affiliate link.
Pumpkin Monkey Bread
Ingredients
2 Cans Biscuit dough
1 tsp Pumpkin Pie Spice
1 cup Pure Pumpkin
1 lb Annie B's Baking Caramel (I used the Pumpkin Spice)
Instructions
Preheat the oven to 350.
Separate the biscuits and cut each biscuit into four pieces. Rub biscuit pieces with Pumpkin Pie spice and pure pumpkin until covered.
Slice Annie B's baking caramel into bite-size pieces. Toss pieces of caramel into pumpkin biscuits.
Grease a Bundt pan and put pumpkin biscuits and caramel into the pan.
Bake for 35-38 minutes until biscuits are baked.