This quick banana pudding recipe is no bake and is made with Cool Whip, Jello pudding, fresh bananas, and Nilla wafers. This is a super easy and favorite potluck recipe!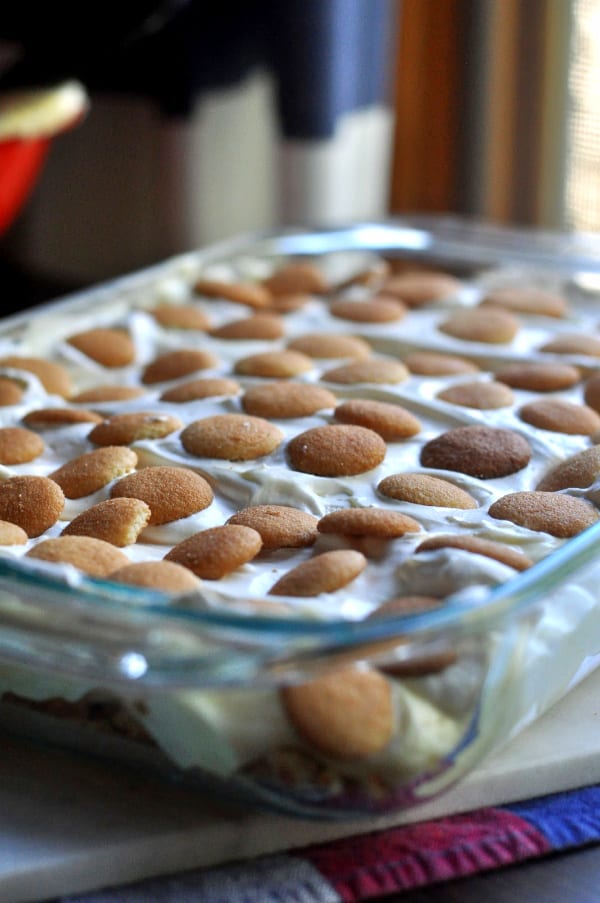 I make this Banana Pudding recipe all the time. It is one of my easy go-to potluck recipes and it's ridiculously easy to make and always a hit at events. I finally decided to write down my recipe after friends and coworkers have asked if I'd send it to them. I admit I LOVE having a popular dish at a potluck. And friends, this Banana Pudding is one of those dishes! It is an affordable and quick potluck dish to put together!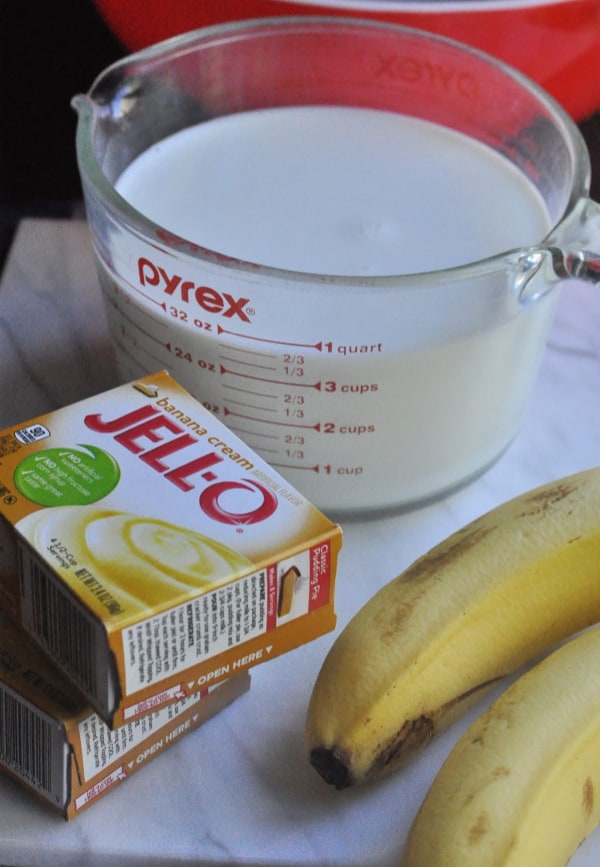 This recipe starts with Jell-O Banana Pudding and whole milk!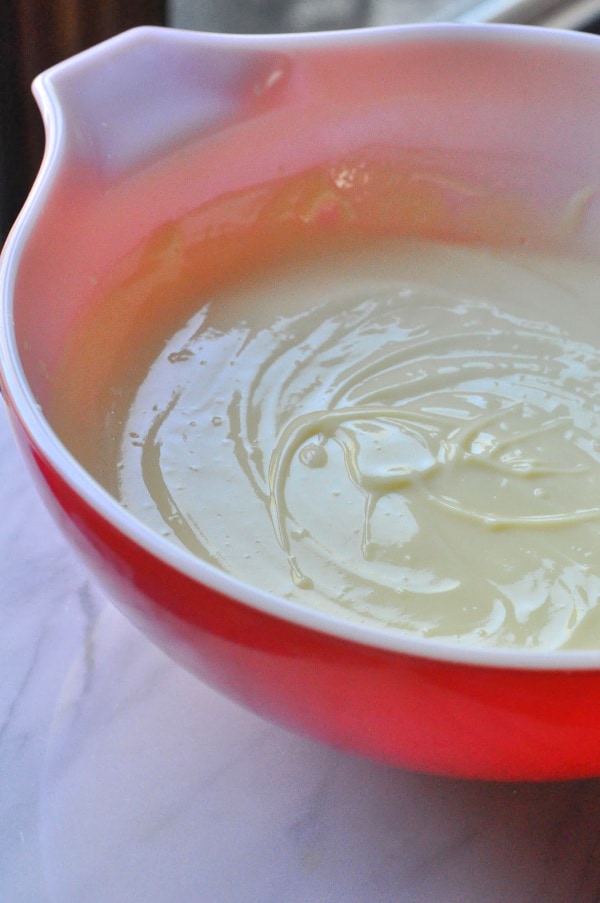 Whisk until the pudding is set. Then set the pudding in your fridge to stay cool.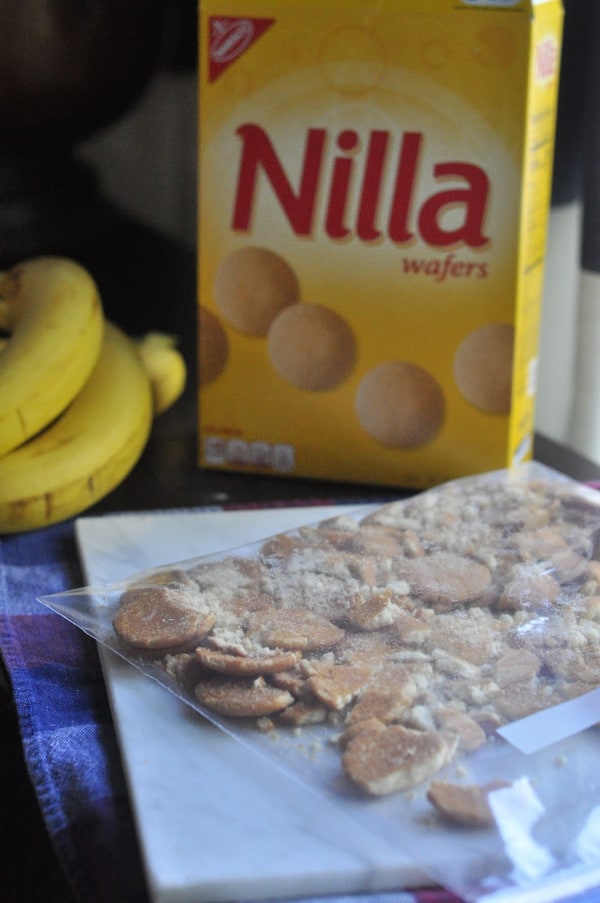 Pop the Nilla wafers into a plastic bag and crush.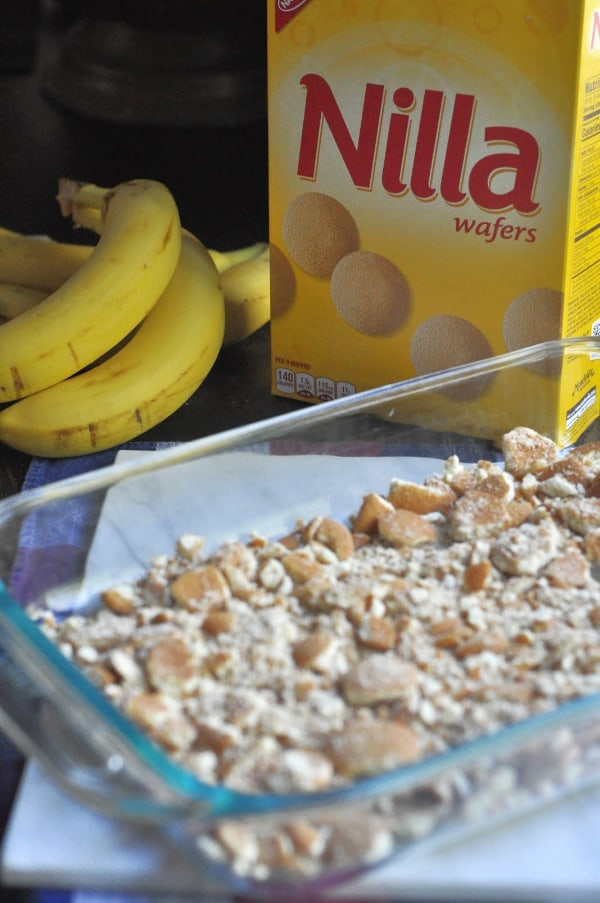 Put the crushed Nilla wafers into the bottom of pan.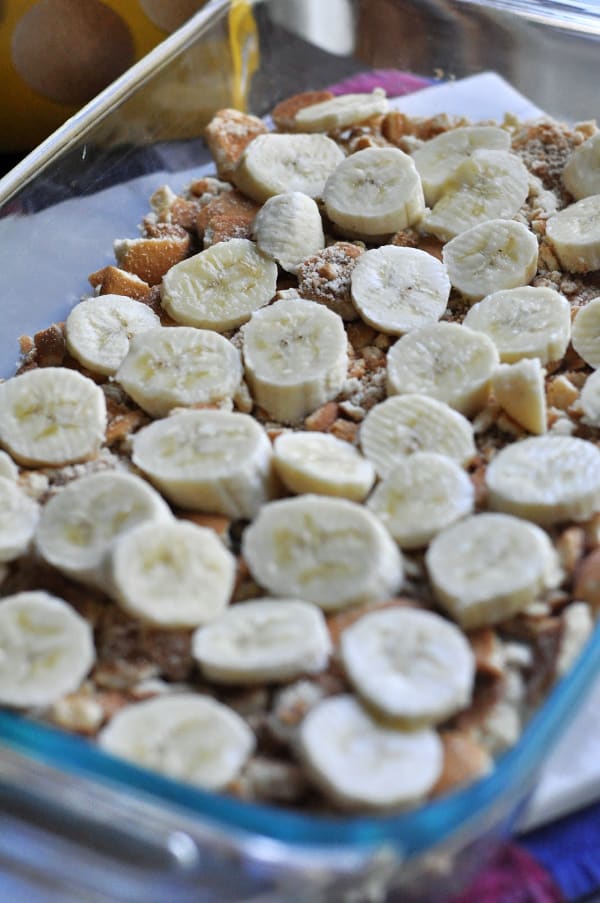 Top with sliced bananas.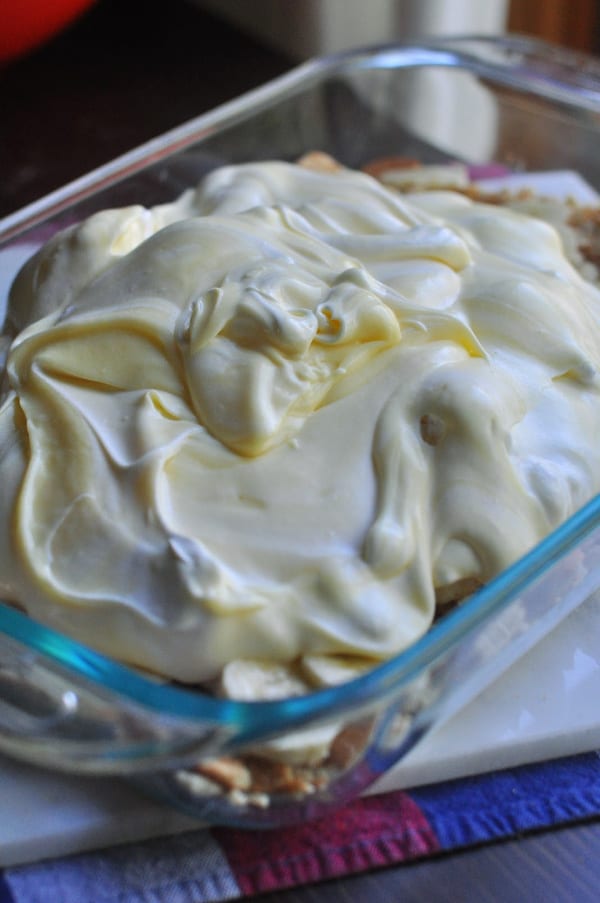 Combine the Cool Whip and Banana Pudding and spread on top of the bananas and crushed Nilla wafers.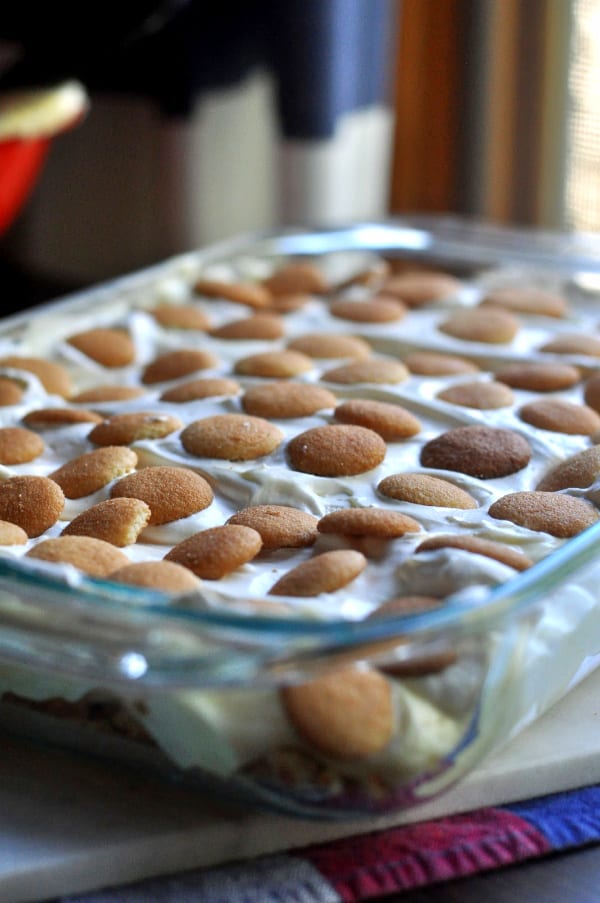 Top the dish with the remaining Cool Whip and mini Nilla wafers!
Like I've shared, this is my favorite potluck dish to bring. It is super quick to prepare and kids and adults love it. It is also a super great dessert option with BBQ foods like my Instant-Pot Ribs. I hope you and your family love this super easy dessert as much as we do!
Tools for Making this Quick Banana Pudding
These are affiliate links for my favorite tools for making this recipe. You can also visit my Amazon store to see all my kitchen gadget recommendations.
Tips for Making this Quick Banana Pudding
Do not use the Cook and Serve Banana Pudding for this recipe. Look for the Banana Pudding with the Jell-O label. 
If your Cool Whip is frozen let it sit in the fridge overnight before you make this recipe or have it sit on the counter until it is soft. You can defrost it in the microwave but keep the time short and keep an eye on it because it melts fast. 
I recommend using whole milk for this recipe because it makes the best pudding.
I like to top my banana pudding with mini Nilla wafers instead of sliced bananas because they will oxidize (turn brown) once sliced.
Looking for other potluck recipe favorites? This chicken nugget turned Chicken Parmesan Baked Sandwiches is a hit with kids and adults. My Tortellini Salad with Poppy Seed Dressing is a super easy salad recipe that is perfect for potlucks. Every time I make this recipe, it is a hit!
Banana Pudding
Ingredients
2 boxes banana cream Jell-O pudding (3.4 ounces) (do not use the cook and serve)
4 cups whole milk
52 Nilla wafers cookies (regular sized)
2 large bananas
12 oz container of cool whip
65-70 mini wafers
Instructions
Prepare the pudding with whole milk in a large bowl. Chill in fridge.
Crush the regular sized Nilla wafers and place crushed cookies in the bottom of a 9x13 pan.
Slice the bananas and place on top of the crushed cookies in rows.
Take the pudding out of the fridge and add 2 cups of cool whip to the pudding.
Spread pudding/cool whip mixture on top of the crushed cookies. Start out by spreading pudding mix in the middle and slowly pulling the mixture to the sides to cover the entire dish.
Add the remaining cool whip on the top of the pudding mix to "frost" the top. Again start out by putting the mixture in the middle and pull cool whip out to the sides.
Top with the mini wafers in rows.
Serves 8-10