Easy stove top Wild Rice Sloppy Joes with sweet and smoky flavors and cooked wild rice.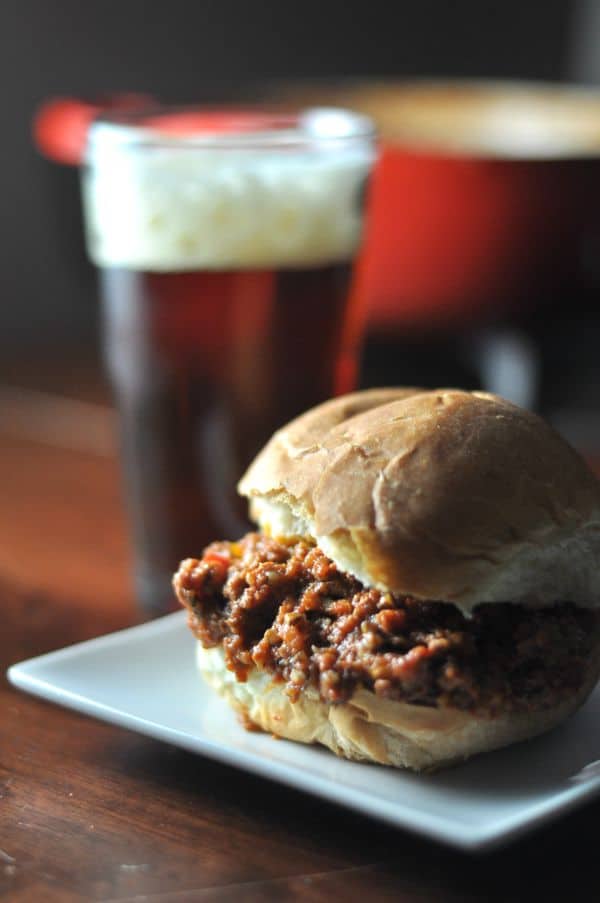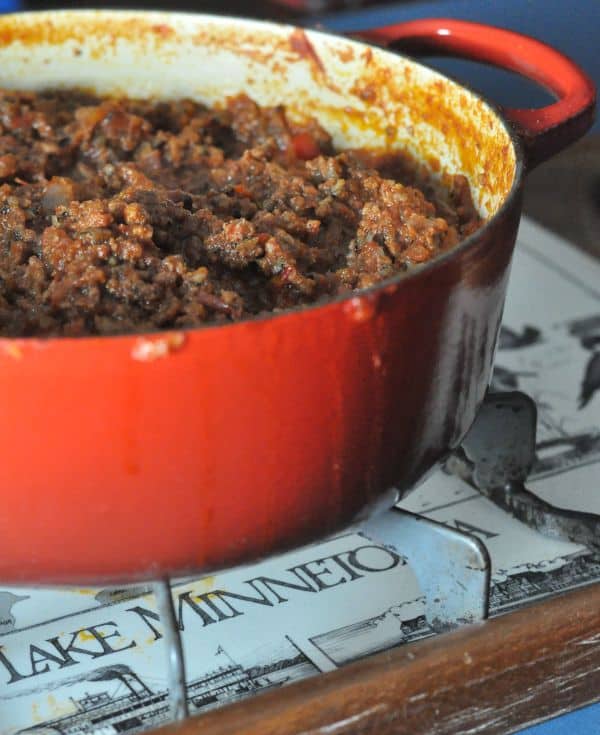 Now that the weather is starting to get chilly and the sports fans are looking for some hearty food for the game, it's the perfect time to make my Wild Rice Sloppy Joes.
Now you know wild rice is great for soup, like my Creamy Wild Rice Soup in my ebook, Freezer Meals for Moms or in my Guinness Corned Beef Wild Rice Soup. I like it in my breakfast foods too, and bake it in my egg tart. And I've even tried it in cookies.
But it is perfect with beef.
Wild rice is a great binder and also gives foods a rich and earthy flavor. Perfect for sloppy joes.  I like adding it to sloppy joes because it gives great flavor but can also stretch the meat a bit further and make more servings.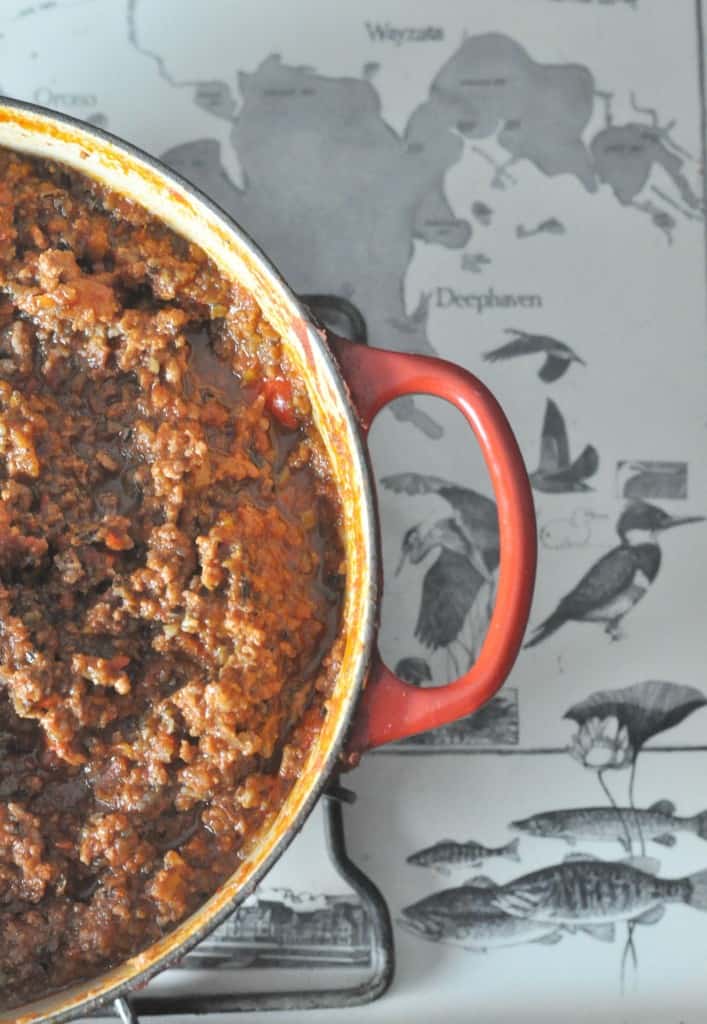 These Wild Rice Sloppy Joes are an easy one pot dish and the smoked paprika and wild rice give it great flavor, I also add a little brown sugar that gives it just a little sweetness. Whether for a Sunday meal with family, potluck, tailgating or watching the game or a movie, this is a super easy crowd pleaser.

Wild Rice Sloppy Joes
Ingredients
4 TB Butter
1 medium Sweet Onion (chopped)
¾ cup Chopped Peppers
1 tsp Smoked Paprika
1 tsp Garlic Salt
¼ cup Brown Sugar
1.5-2 cups cooked wild rice (I like Canoe canned cooked wild rice)
2 lbs Ground Beef (85/15)
28 ounces Crushed Tomatoes
6 ounces Tomato Paste
1 tsp Salt
Instructions
In a French pot, over medium heat, sauté butter and onion. Once onion is soft, add peppers, smoked paprika, garlic salt, and brown sugar. Let simmer 5 minutes.
Add cooked wild rice and ground beef to the pot. Stir to combine and then add crushed tomatoes and tomato paste.
Replace lid on pot, and simmer for 30 minutes over medium heat.
Once cooked, add salt.
Serve with your favorite sandwich bun.