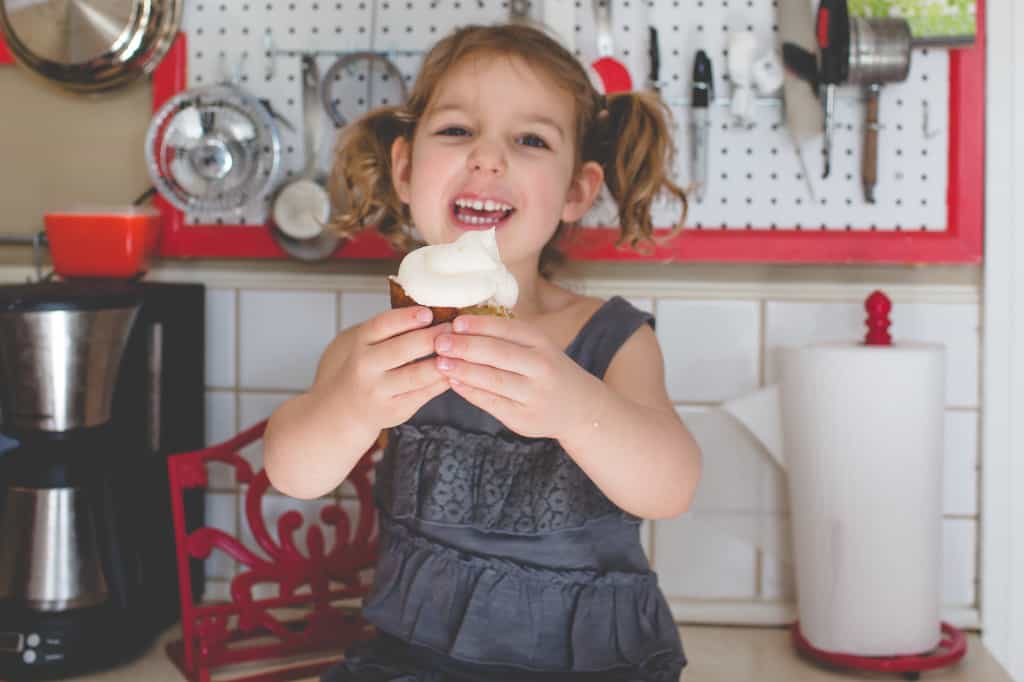 Everyone knows I love the fair but apparently that love has rubbed off on my daughter.  We used to drive by the state fair every day on our way to daycare and last November-yep, November, Stella informed me that she wanted to have her birthday party at the state fair.  Her birthday is September 4.  So I nodded and said, we'll see.  But she kept bringing it up…every day.  And kids don't really understand that the magical place known as the fair is only open twelve days a year.  I guess you could say us adults don't either.  Anyway, the summer has come and gone and it is time for the Minnesota State Fair.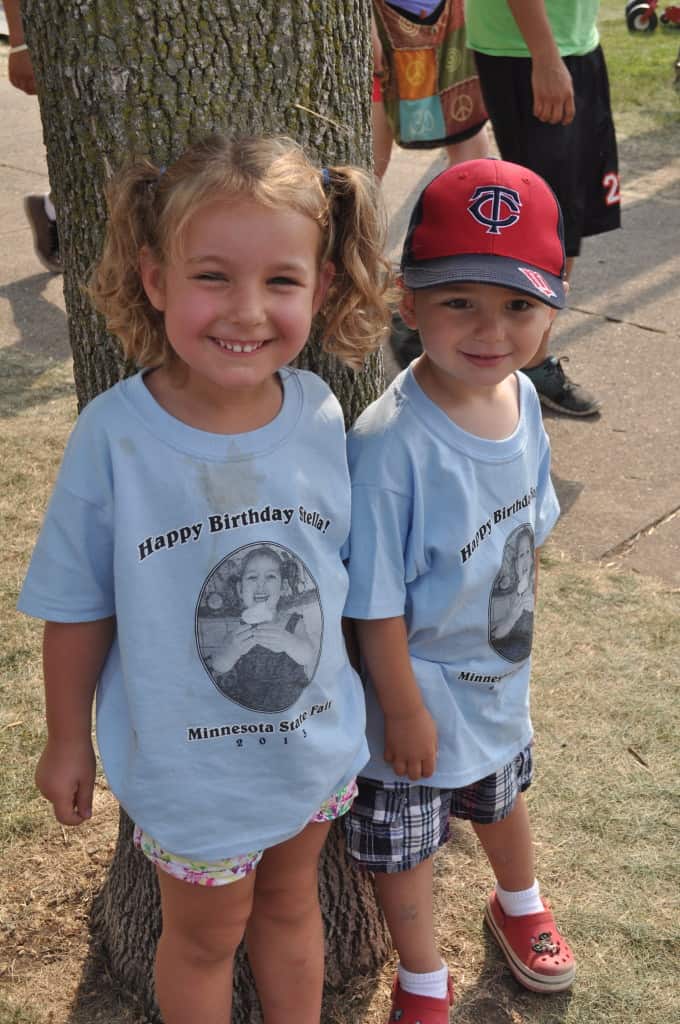 So while Stella's birthday is actually after the fair, we are celebrating her birthday and having a party on August 23.  When Twin Cities Live heard I was having a birthday party they wanted me to share my ideas with everyone in the Twin Cities.  Below are some of the fun things I'd suggest doing for a birthday party!
Click here to watch the Friday, August 23, 2013 Twin Cities Live segment when I talked about these ideas.
T-shirts
For a state fair birthday party it is fun to have everyone attending the party to have stickers, buttons or t-shirts with the birthday girl or boy's picture!
I had t-shirts made for the adults and kids.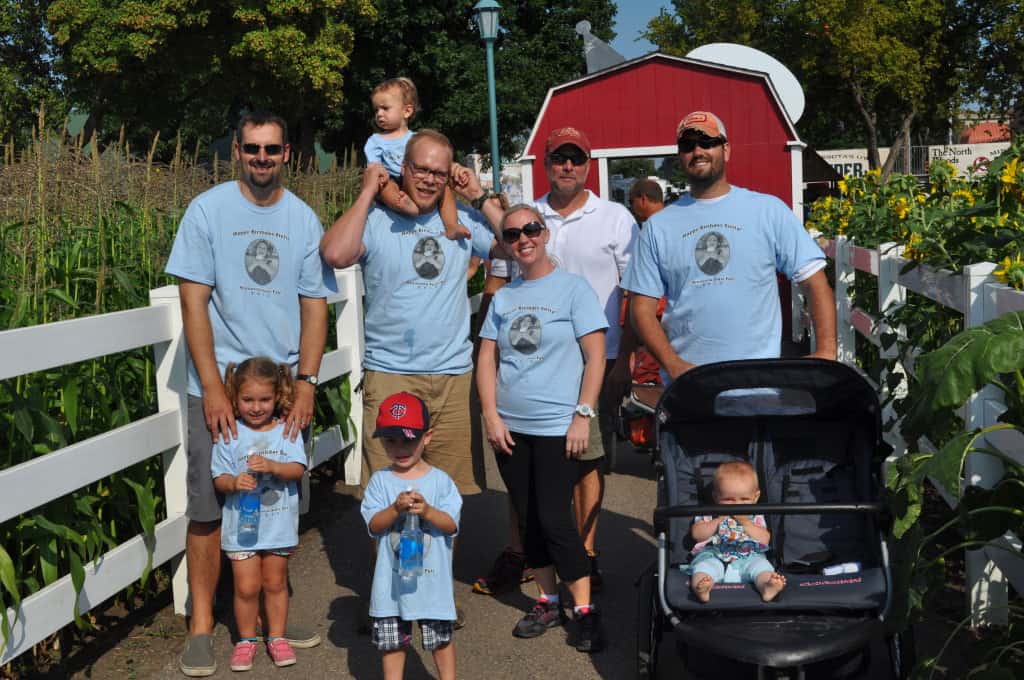 This is a great way to keep your group together at the fair and give everyone a keepsake of the party.
I used this MN company to make the shirts:
Superb Logo Products LLC
http://www.superblogo.com/
2335 Innsbruck Parkway
Columbia Heights, MN. 55421.
PH: 763-732-8510
[email protected]
Activities
While there are lots of rides and activities that cost money at the fair, there are some great free activities that kids LOVE at the fair and would be perfect activities for a birthday party.
Alphabet Forest
Alphabet Forest is a fun alphabet-themed area with games, books and crafts for kids.  They also have a fun alphabet photo booth and post the pictures online. It is located in Baldwin Park across from the 4-H Building. Alphabet Forest Web Page.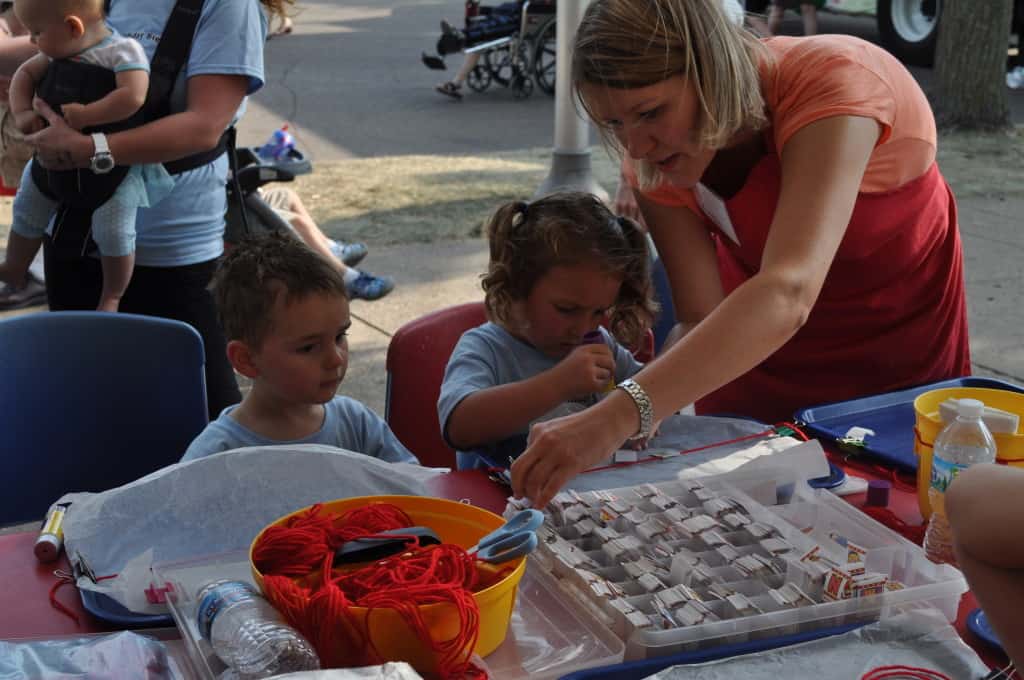 You can have the whole party take pictures with Fair Letters and spell happy birthday, state fair or the birthday girl's name.
At the forest you can also take a book break and read books, including books of the featured Blue Ribbon Homegrown Author of the day.
Crafts!! At the forest there are several craft projects including making an alphabet crown, tracing letters on a Ferris wheel picture and making necklaces using letters to spell whatever word you'd like!
Be like Marjorie and win your own blue ribbon! Kids can take their Alphabet Word Game through the fair and bring it back filled out and win a blue ribbon: http://www.mnstatefair.org/pdf/13_ABC_Game_Card.pdf
Little Farm Hands
The state fair has a farm just for kids!  Every year 40,000 kids participate in this free exhibit. This mock-farm consists of a series of five miniature barns, a grain bin, a tractor yard, six garden plots, an apple orchard and a farmers market connected by a self-guided pathway that directs families from a starting point to the last step in the process at the grocery store. It is located at the intersection of Cooper and Lee Avenues, across from the North Woods and south of the Giant Sing Along. Little Farm Hands Brochure. 
At the chicken coop, the farm hands feed the faux chickens the grain they "harvested" and then collect the eggs. At the dairy barn, children milk a fiberglass cow and collect milk cartons, and at the tractor shed, they drive peddle tractors with wagons to haul the hay for the animals.
At the store this year, children can "buy" stuffed sheep (from Serta), ice cream from Kemps, canned veggies from Cub, juice pouches from Butter Kernel and apples from the Apple Growers. Free.
Activity Sheet
Create a BINGO or Scavenger hunt for the kids and adults during the fair.  Cross off with stickers or stamps and offer a prize for the kids and adults for completing the sheet!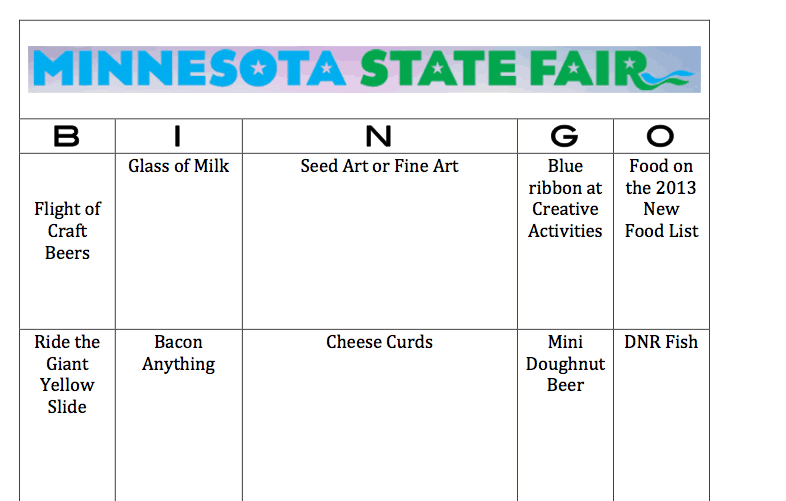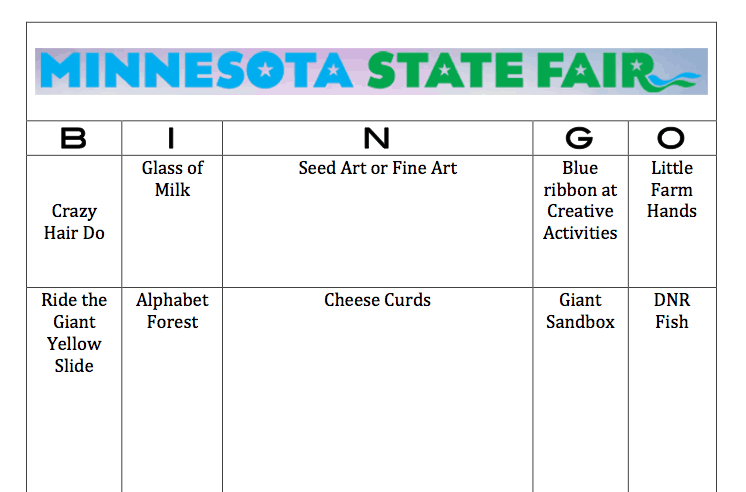 Food
Some make-your-own treats:
Buy Sweet Martha's Cookies and bring your own frosting and sprinkles to decorate the cookies! Don't forget the birthday candle!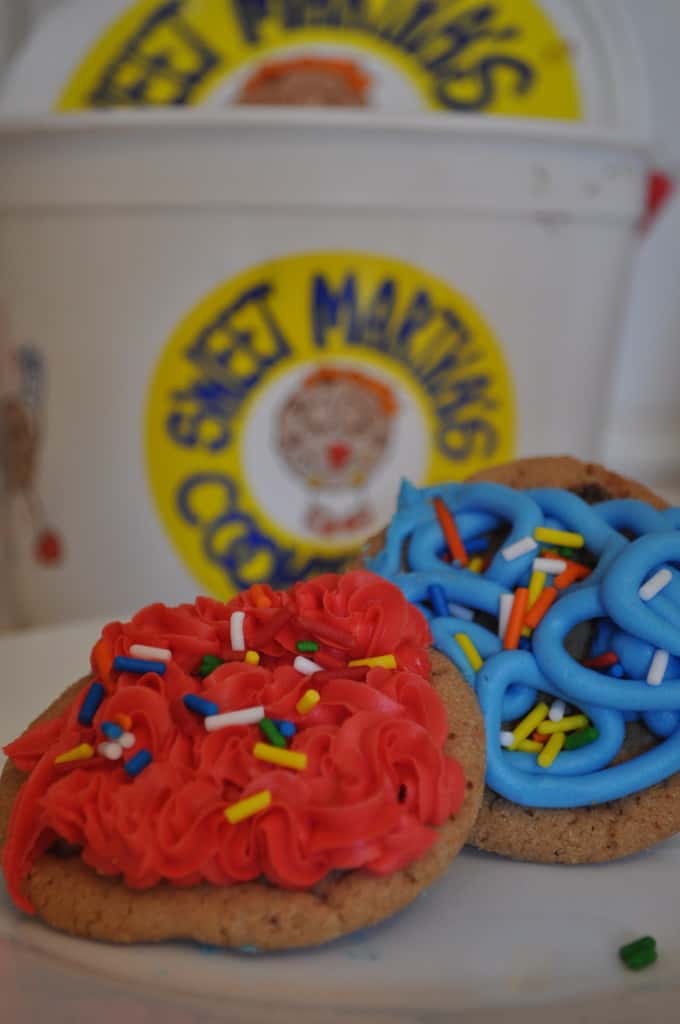 Buy a glass of milk from the American Dairy Association's All You Can Drink stand and bring some Magic Straws from home and enjoy the milk flavored like cookies and cream and even birthday cake!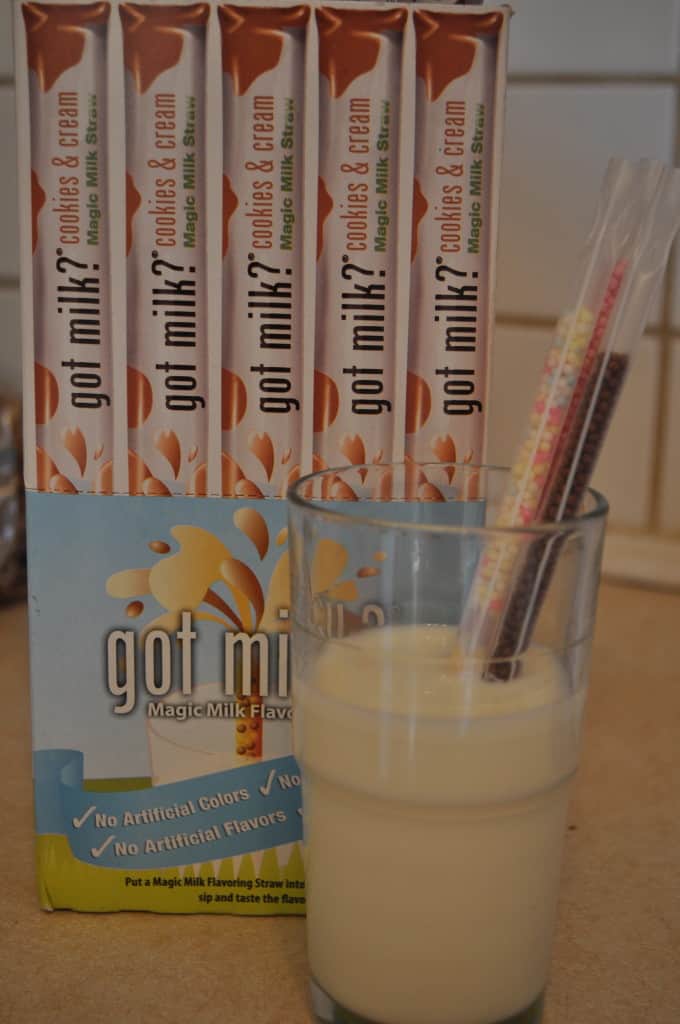 So yes, it was hot, sweaty and there were lots of people.  But you know what, it was one of my best times at the fair.  The fair is about making memories, laughing and taking pride in being a Minnesotan.  I love the picture below, I'm not sure who was having more fun, the adults or the kids and that's what the fair is about, isn't it?