Super simple no cook Red Jell-O Salad. There aren't any veggies in this Minnesota salad classic! No fuss, just packaged jello, Cool Whip and marshmallows.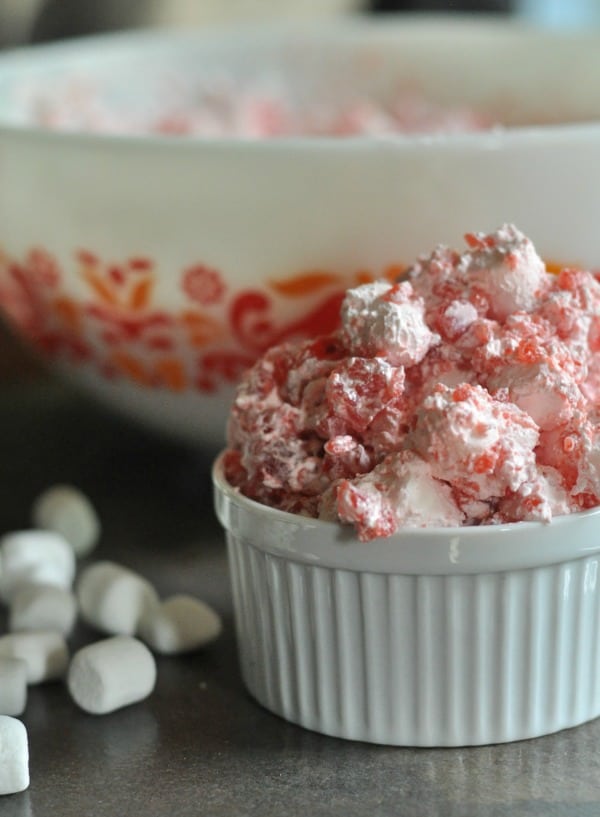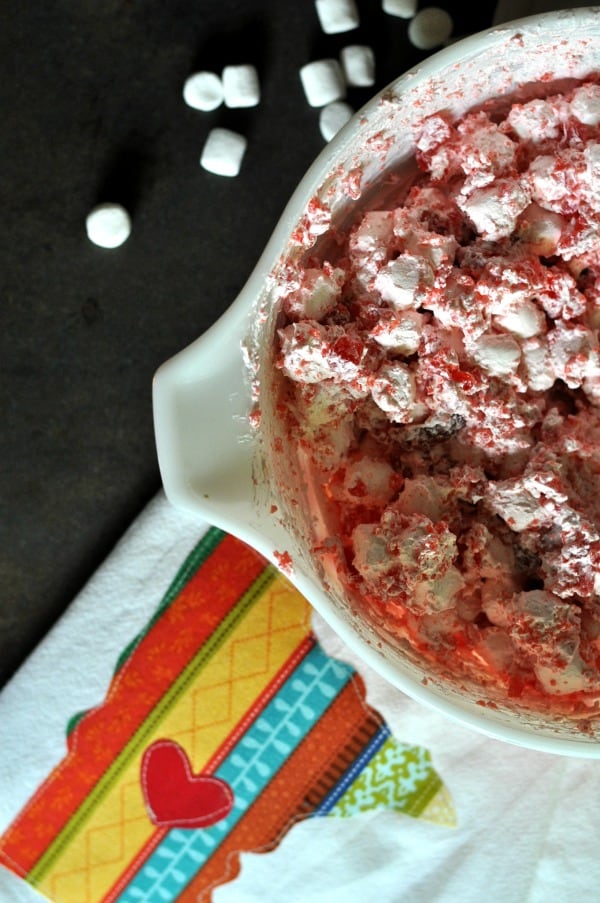 Red Jell-O Salad
Ingredients
4 Cherry Jell-O Cups
2 cups Cool Whip
2 cups Mini Marshmallows
Instructions
In a bowl, combine Jell-O, chop with a spoon until in broken into small pieces. Add Cool Whip and mini marshmallows.