All the delicious details about visiting Minnesota's Largest Candy Store.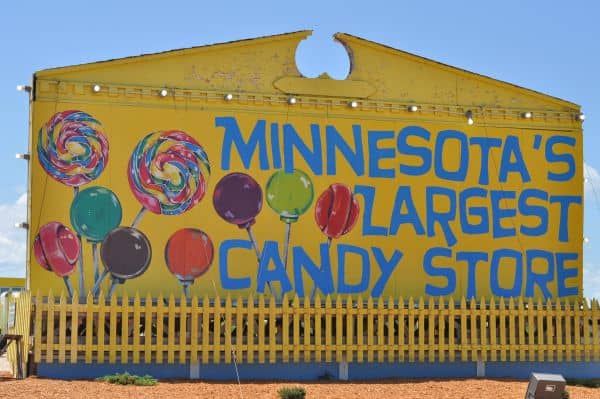 Our Trip to Minnesota's Largest Candy Store
"Are you sure you don't want us to wait for another day?" I said to my husband. Secretly I hoped he'd say no. The kids and I had talked about this trip for weeks. "Go ahead without me," he said. The kids and I finished our lunch, I grabbed a big coffee and we got in the car for our road trip down to Minnesota's Largest Candy Store.
The trip is a just a short drive from the Twin Cities. We took the drive on a summer afternoon, having had our fill lately of parks and pools, a road trip seemed like a fun activity for us. During the ride, my son took his nap and my daughter peppered me with questions about the size of the candy store (like, Was it as big as Grandpa's house?) and exactly how much candy and what kinds of candy would they have. Having never been I could tell her the store was bigger than Grandpa's house and that the kinds of candy would be endless. They don't have a web page or a phone number, which honestly made me nervous driving all the way there thinking about what if they decided to close that day. Even though the lack of technology made me feel uneasy, my wallet was full of cash (they only take cash) and we were ready to buy some candy.
When you drive up you can see the huge yellow building from the road, we pulled into the dusty parking lot and the kids cheered as we had finally arrived at the World's Largest Candy Store. The kids ran to the building, peeking in every window, "Mom! Look at this candy! Mom! Check this out!" Finally, "Mom, where is the door!" Our anticipation was building as we walked passed the windows and got a quick look at what would await us inside.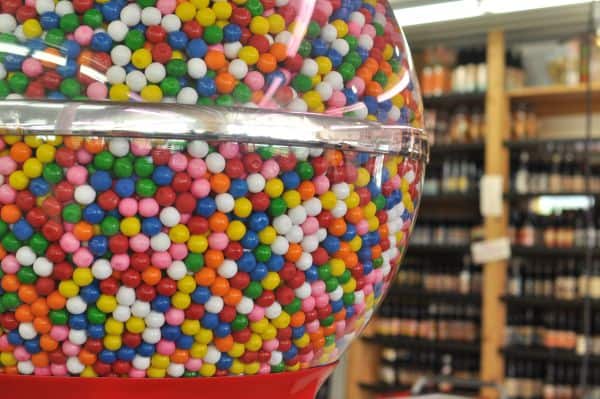 Walking through the doors of Minnesota's Largest Candy Store, the first thing that caught the kids attention was a giant gumball machine. My eyes wandered over to the rows and rows of Grape soda.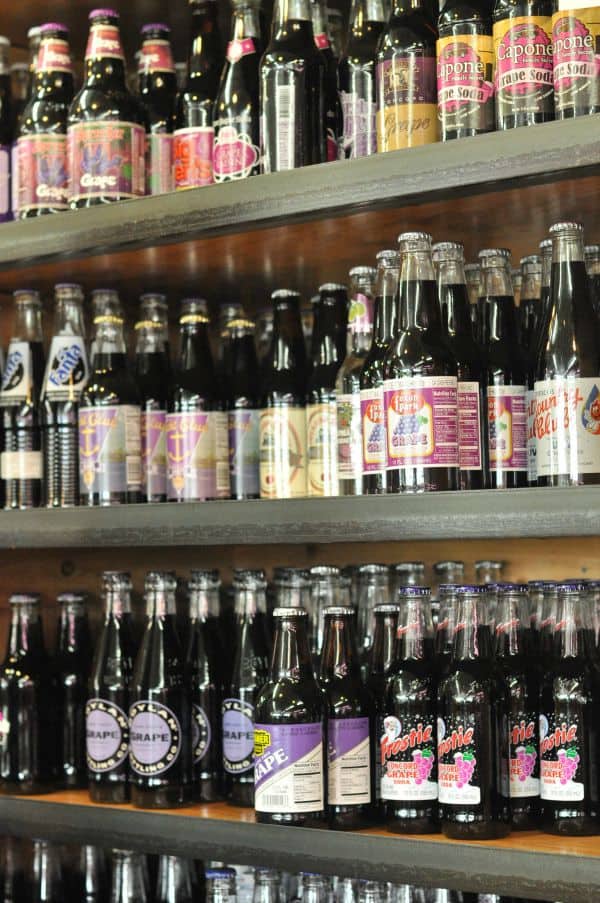 And not just grape soda, either. Any kind of flavored soda you can imagine including unique flavors like Maple Bacon, Buffalo Chicken, Peanut Butter and Jelly and even Ranch Dressing. Yes, I bought a bottle of Ranch Dressing soda.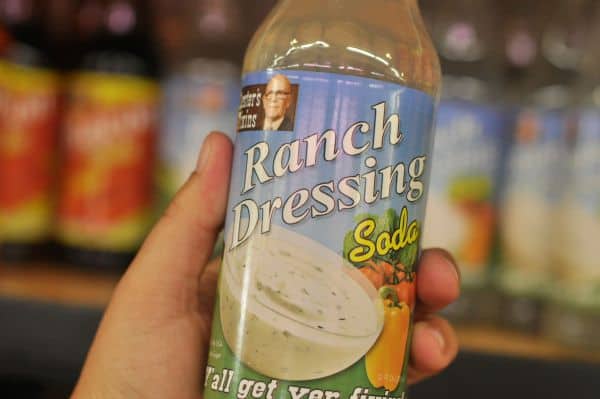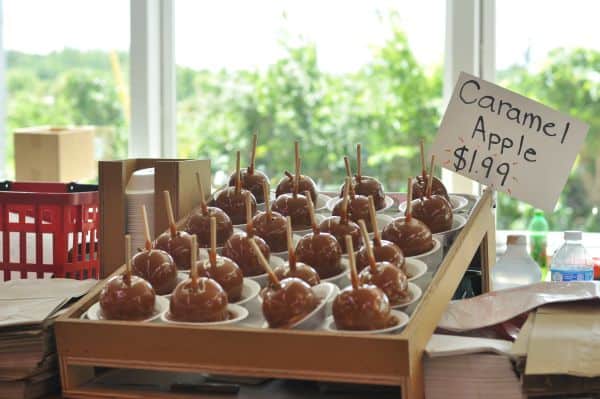 Sitting on the counter near the register were homemade caramel apples and walking further into the store we found even more homemade baked items including nut rolls, apple desserts, and pies.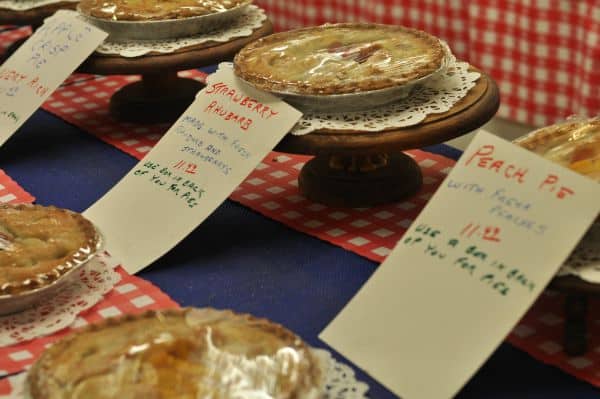 Near the baked items, they also have a refrigerated area with pork products including smoked bacon and brats.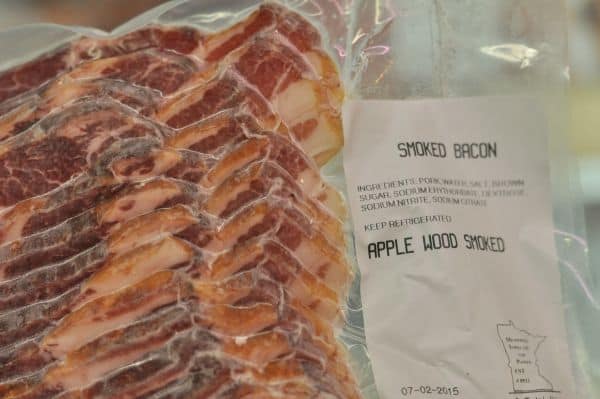 They also have a huge selection of other food products like jams, salsa, popcorn, chips, and pasta. I picked up some ABC pasta and thought it would make some fun back-to-school lunches. I think all the food products in the store was the biggest surprise for me, I expected just candy and it was great to see all the other unique food items.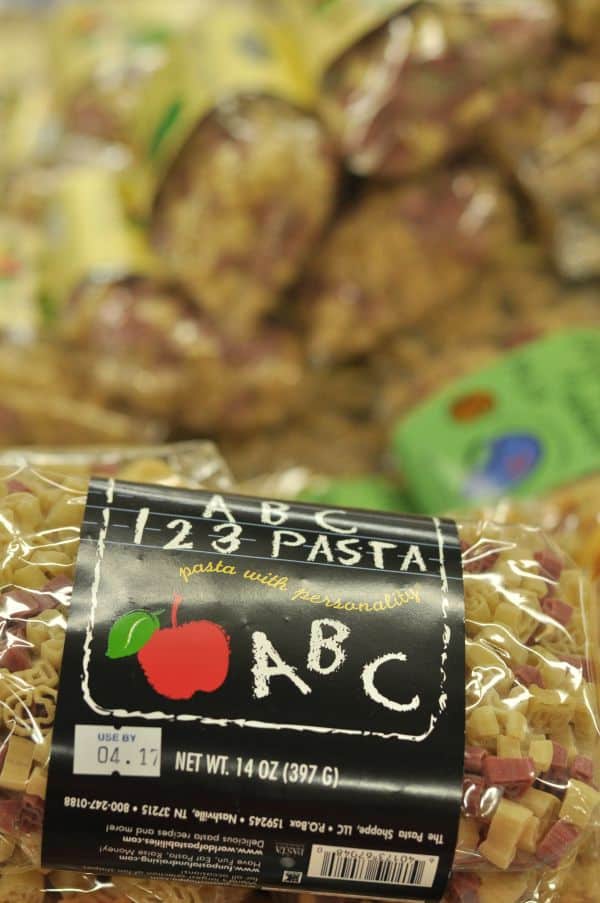 Once you've checked out the food products at Minnesota's Largest Candy Store, a quick glance to your right and you will see where all the delicious candy begins. First, you'll see all the European chocolates and then the candy just continues as far as you can see along the walls and in rows. Rows and rows of delicious candy.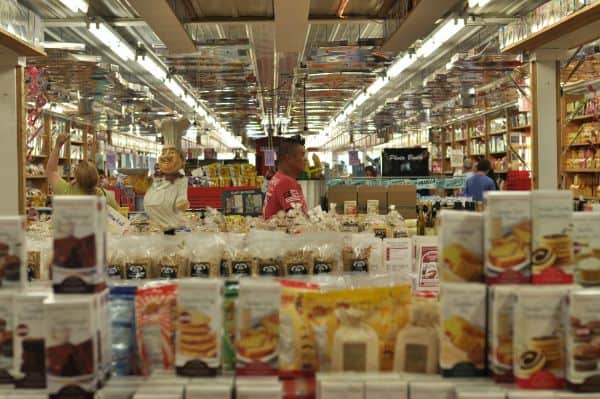 Our first stop was the bacon candy section. Yes, they have a bacon candy section at Minnesota's Largest Candy Store. It is fun to look through all the bacon candy (bacon toothpaste gave me a laugh) and I ended up picking up a bacon candy necklace that I'm totally hiding from the kids.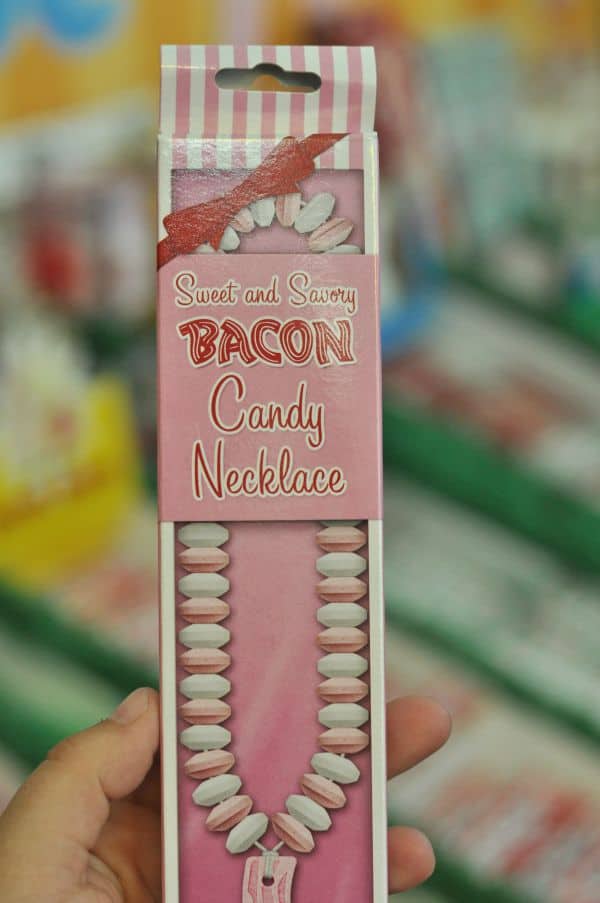 I also picked up these Charms, just because I remember them as a kid. I also threw a Mamba and Big League Chew in our cart, because, memories!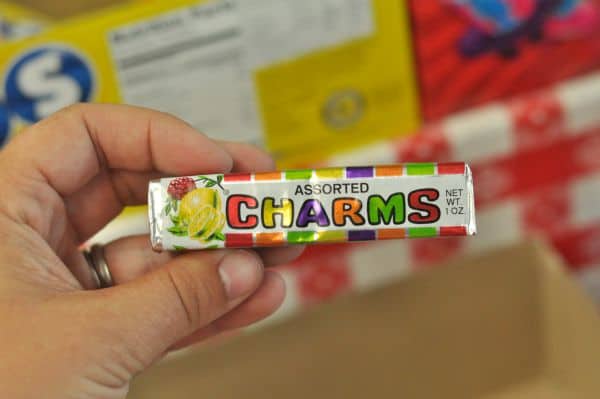 It is really a magical place, the endless candy, and even looking up there are mini hot air balloons floating from the ceiling.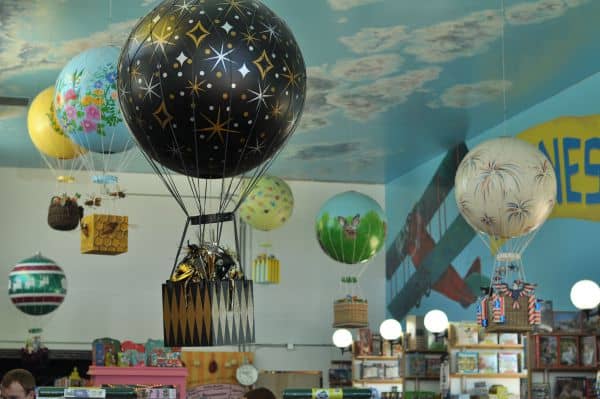 I loved Minnesota's Largest Candy Store. It is a fun bucket list summer activity. It was a great experience to take a couple hours away from the Twin Cities and just take a fun road trip. And my kids? Yeah, they loved it too.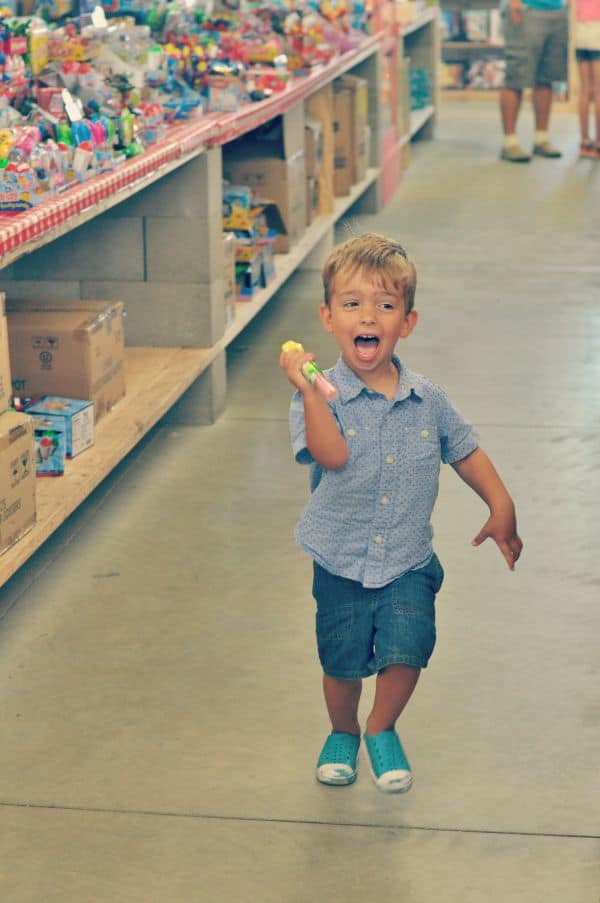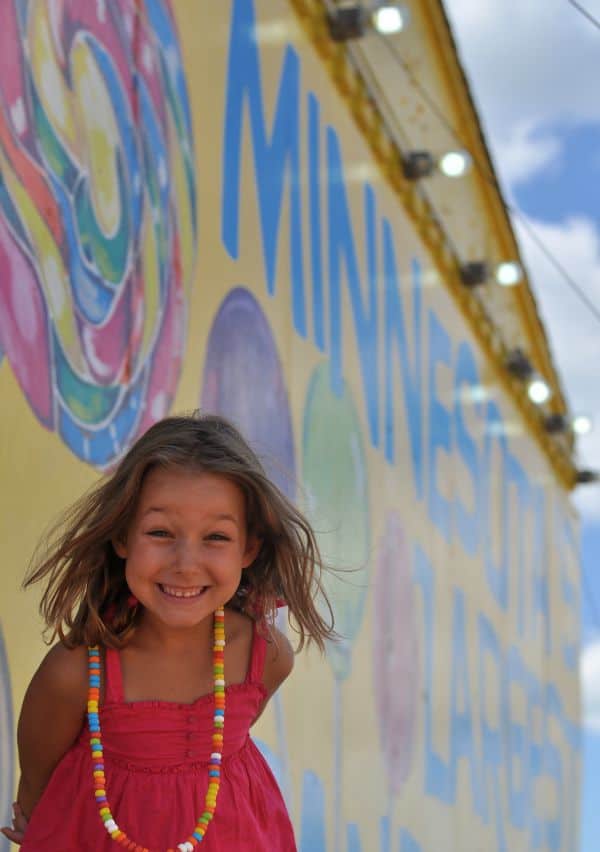 Before you leave, pull your car around the back and get a picture with the famous Minnesota's Largest Candy Store sign. And if you happen to leave the store with a giant paper bag of candy, find a good place to hide it at home. Oh and hide the receipt. Trust me. No one will understand your love of candy, well, maybe except for me.
Ready to check it out? Here are the details:
Address: 20430 Johnson Memorial Dr, Jordan, MN 55352
They don't have a webpage, but you can find them on Facebook.
Minnesota's Largest Candy Store is a seasonal business and open 9am-7pm seven days a week until November 30.
Tips for visiting:
If you can, visit on a weekday. We visited on a Monday and it was busy, but there weren't long lines to check out.
Bring cash or use their ATM.
Here are my 10 Things You Must Do When Visiting the Largest Candy Store in Minnesota