These Blue Cheese and Bacon Sliders are easy baked sandwiches that you can make for your next potluck, picnic, or weeknight meal.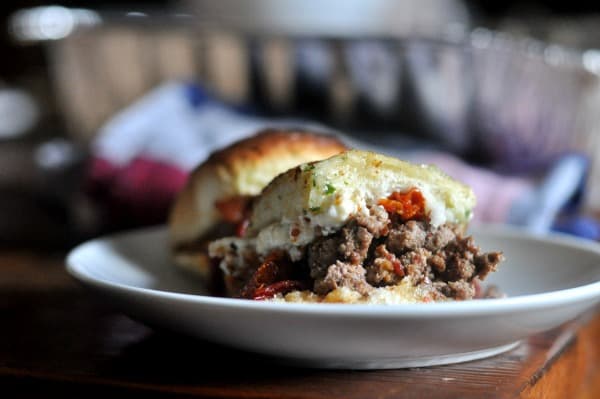 I love a good baked sandwich on a Hawaiian roll. They are super easy to assemble and absolutely perfect for a potluck party or when you are feeding a hungry crowd (sometimes that's just regular dinner at my house). If you also love baked sandwiches, you'll find a few yummy versions here on my web page: Baked Roast Beef Sandwiches, Baked Ham Sandwiches, Baked Cuban Sandwiches and Baked Chicken Parmesan Sliders.
See, I love Baked Sandwiches! Ok, here is my latest version, Blue Cheese and Bacon Sliders that are perfect for a red, white, and blue celebration!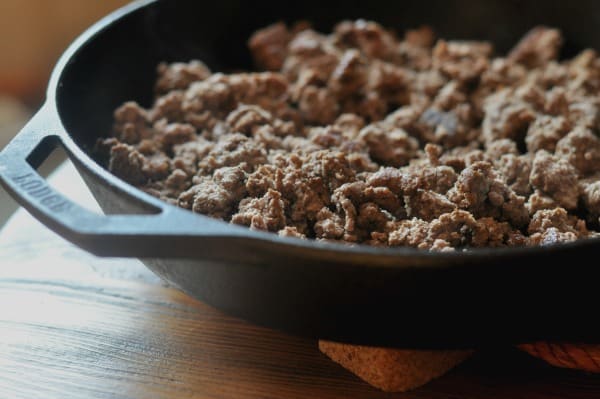 For this recipe, brown ground beef and add the seasoning.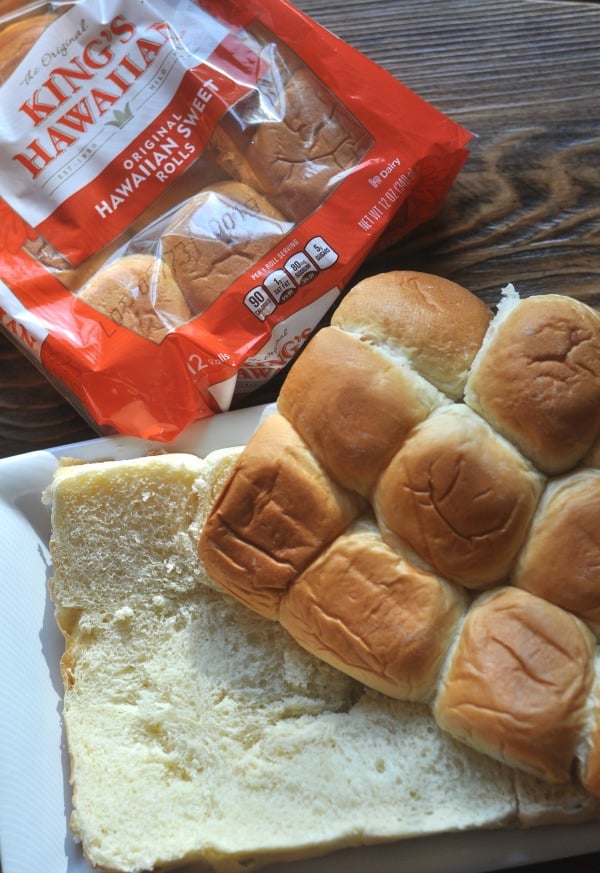 Kings Hawaiian rolls are the best for baked sandwiches. They have a sweet flavor that pairs perfectly with a savory sandwich.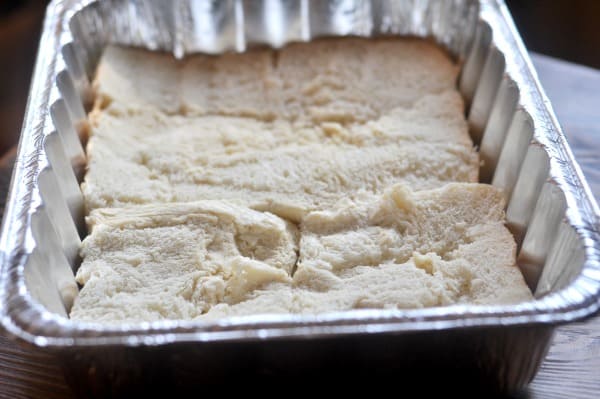 I just cut the tops off and place the bottoms inside a deep lasagna pan.
Place the ground beef right on top of the roll bottoms. Then add the bacon pieces and sun-dried tomatoes.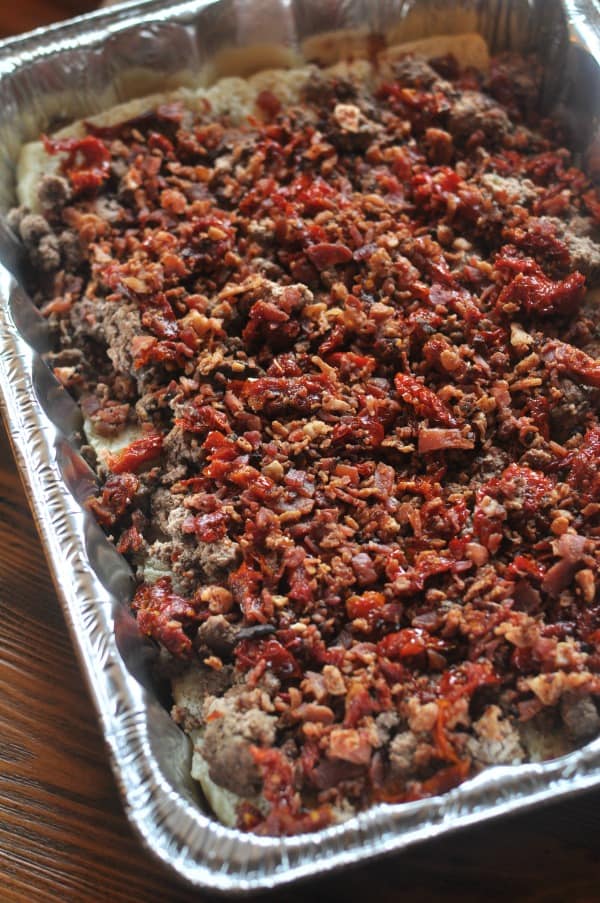 Add the blue cheese crumbles.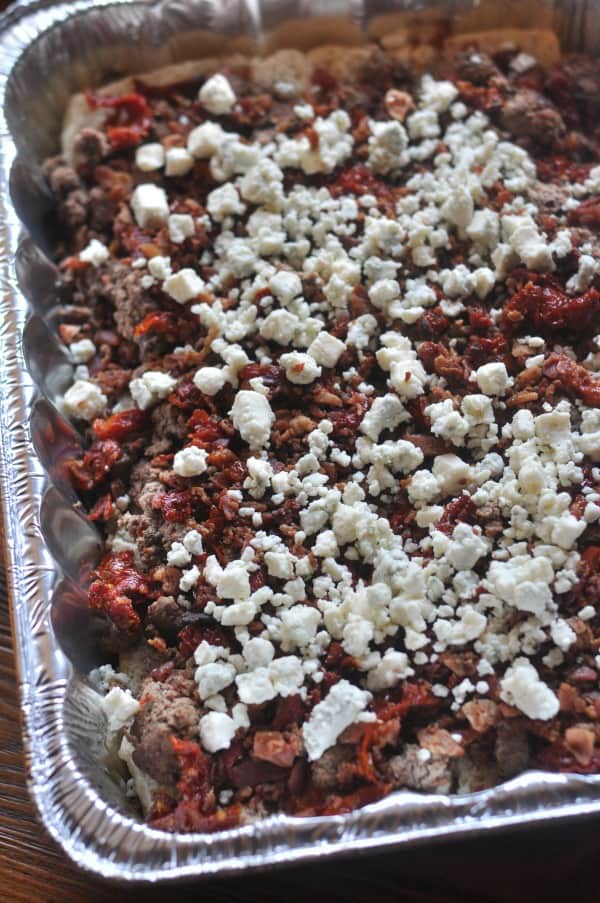 Then add the mozzarella cheese.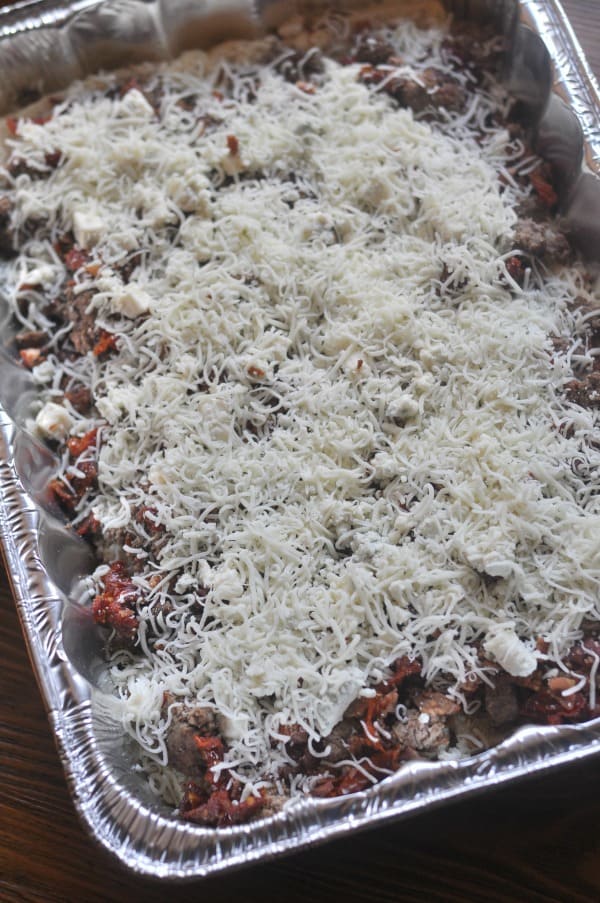 Place the roll tops back, melt the butter, add the ranch and brush on the rolls. I like using a pastry brush (affiliate link).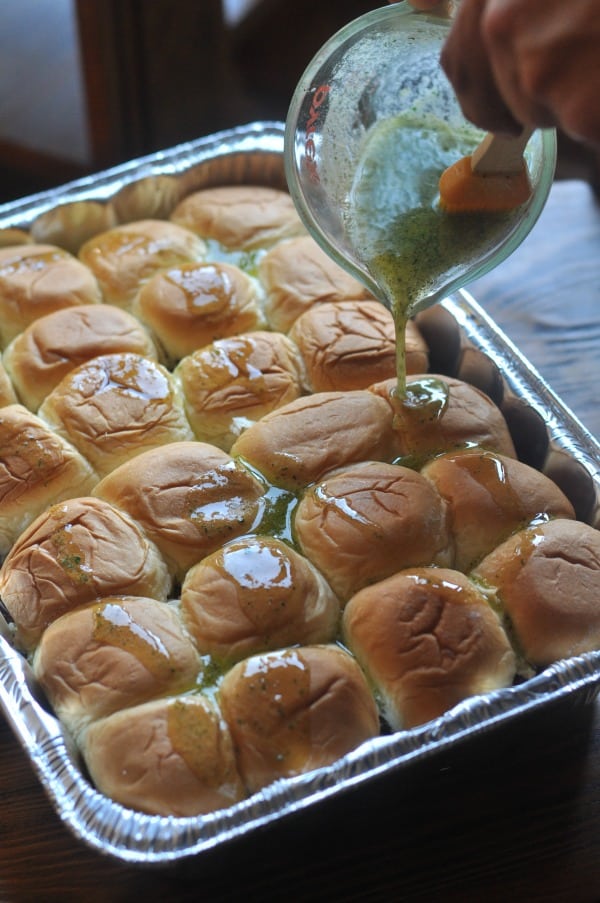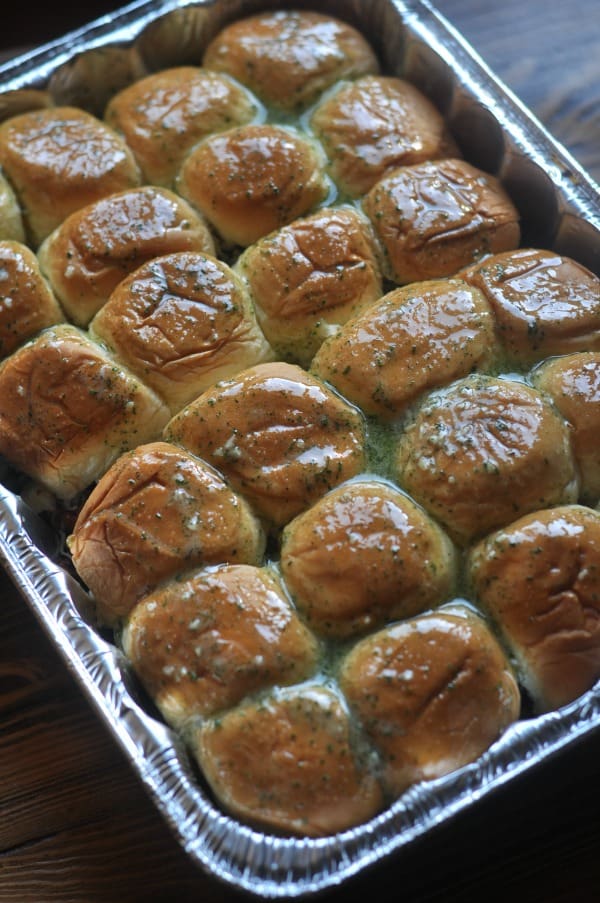 Bake the Blue Cheese and Bacon Sliders covered and then take the tin foil off and bake until browned.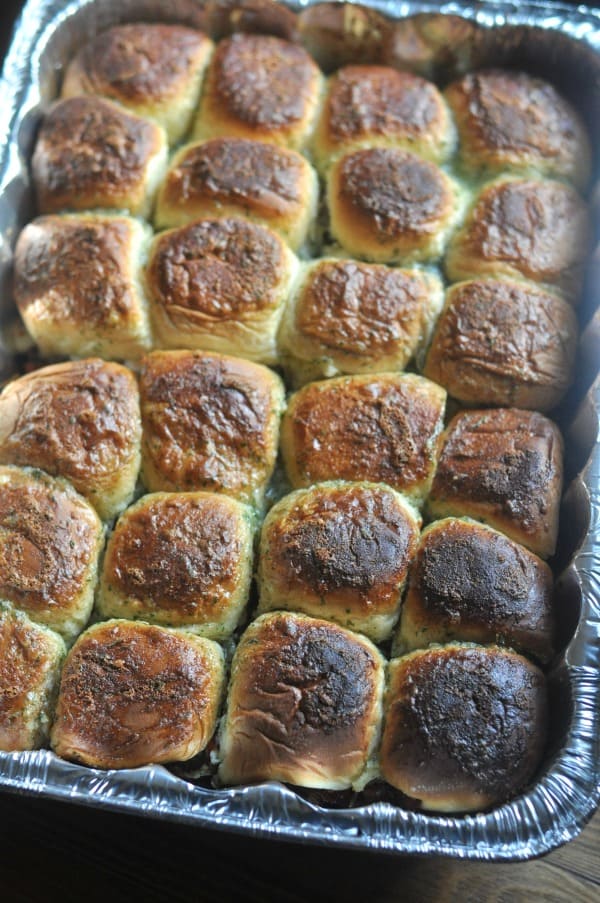 Once they are done baking, you can have your guests just help themselves as the Blue Cheese and Bacon Sliders are pull-apart sandwiches.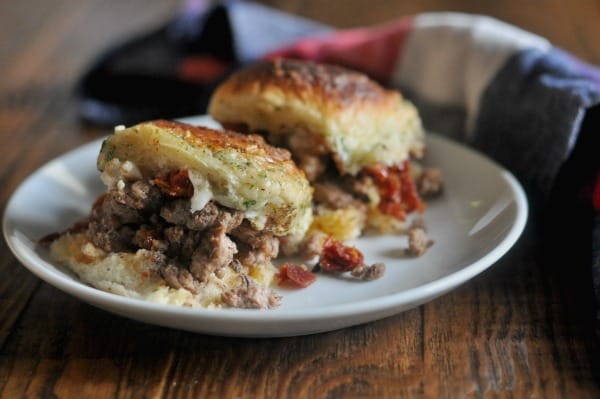 Wishing you a joyful celebration whether it is a potluck party, picnic or night at home with your family!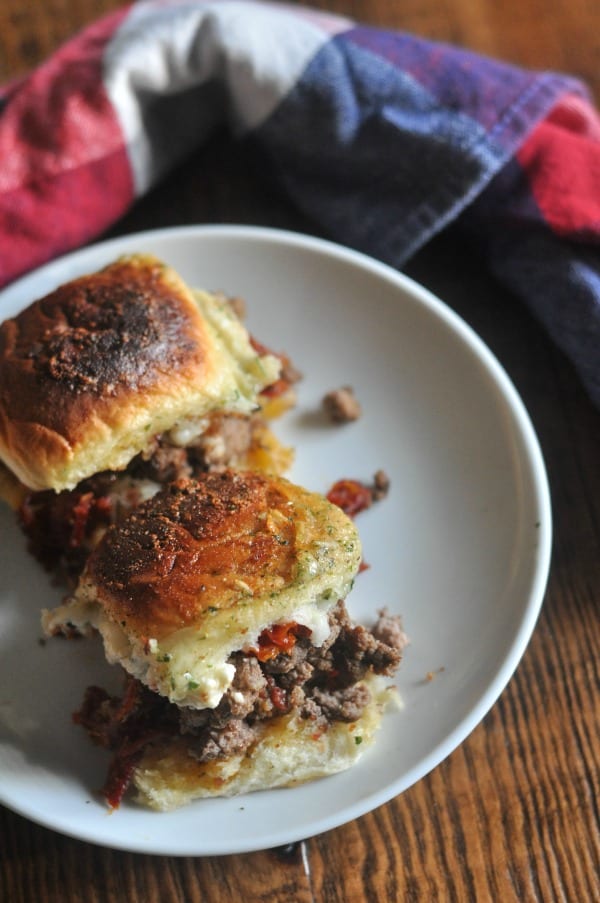 Blue Cheese and Bacon Sliders
Ingredients
24 King's Hawaiian Sweet Rolls (1 package of 24 or 2 packages of 12)
1.5 lbs Ground Beef (90/10)
1 tsp Onion Powder
1 tsp Garlic Salt (Coarse ground with Parsley)
1 (8.5 oz) jar Sun Dried Julienne Cut Tomatoes with Italian Herbs (oil drained)
4 ounces blue cheese crumbles
1 (2.8 oz) package Oscar Meyer Real Bacon Pieces
2 cups Finely Shredded Mozzarella Cheese
8 TB Land O'Lakes Butter
1 (1 oz) Package of Hidden Valley Dips Ranch Dry Mix
Instructions
Preheat oven to 350.
In a skillet over medium heat, cook the ground beef with the onion powder and garlic salt. Drain any fat.
Evenly cut the tops off the rolls. Place the bottoms of the rolls in a greased 9x13 pan (I like to use a disposable Giant Lasagna Pan, 13½ x 9⅝ x2¾.
Place cooked ground beef on the rolls. Add sun-dried tomatoes and bacon. Then spread blue cheese crumbles and shredded mozzarella.
Put the tops on the rolls.
In a microwave-safe dish, melt the butter. Once melted add the dry ranch mix. Whisk and then evenly pour over the rolls.
Cover dish with tinfoil. Bake covered for 15 minutes. Remove tinfoil and bake an additional 5-10 minutes uncovered until lightly browned.