Try this super simple recipe for Bacon Chicken Ranch Burgers on the grill or in a skillet.  These burgers are great for a weeknight meal or a family BBQ! Ground chicken combines with smoky bacon, cheddar cheese, and ranch seasoning.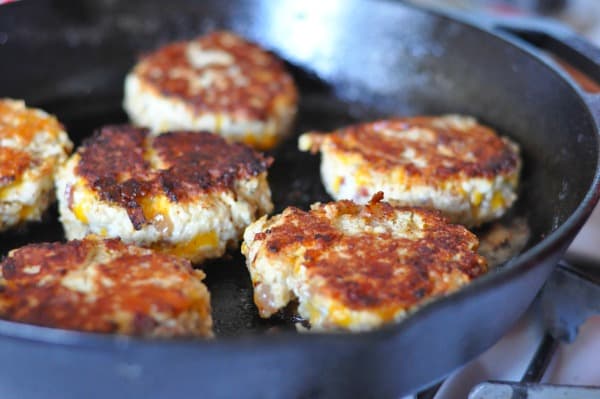 I think everyone is grilling tonight. We've had so many soups and casseroles this winter and our snowy weather finally broke and gave us some much-needed sunshine this week, it was time to grill. I commented to my husband, "I think everyone is grilling tonight." You could smell the food on the grills, including our own, coming in through the open windows.
We've had a doozy of a winter here in Minnesota this year. Two weeks ago we got hit with a spring snow storm. It wasn't the kind of dusting and melt by the afternoon, it was a stop all travel, bunker down, eat more soup, shovel (repeat), eat lots of carbs (chocolate chip cookies), and put on your cozy clothes for days snow.
This was our "spring walk." We had to get our snowshoes out of winter storage.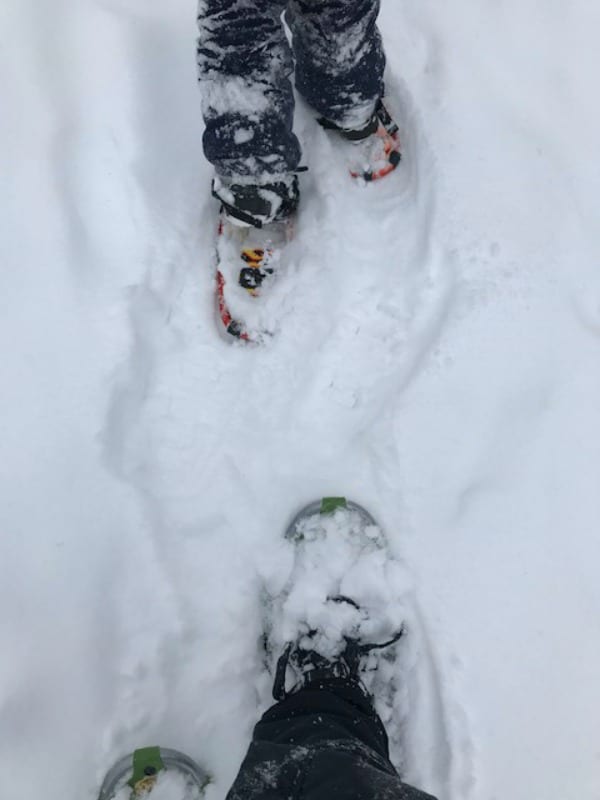 The video below is me doing some stair "sledding." I decided going down the stairs to the lake on my bottom was probably safer than walking. Maybe not the best idea to do this in front of the kids. Also, in retrospect not a great idea at all. My only excuse was that I had been cooped up for days and needed entertainment.
So can you see why we are excited for grilling and summer food?
We want food that feels like summer even if it isn't!
I'm going to give you a super easy recipe that is perfect for summer grilling or for when maybe it still is too chilly to sit outside so you can make them in your skillet inside.
Every time I make these Bacon Chicken Ranch Burgers people ask me for the recipe. I joke that these are the "Will you marry me burgers?" because my husband had one of these burgers for the first time and literally said that. We were already married at that point but that buttery ranch burger certainly had him convinced.
The best part of this burger is that it so easy to prepare whether it is for a simple backyard BBQ or an easy weeknight meal, your family will love these Bacon Chicken Ranch Burgers.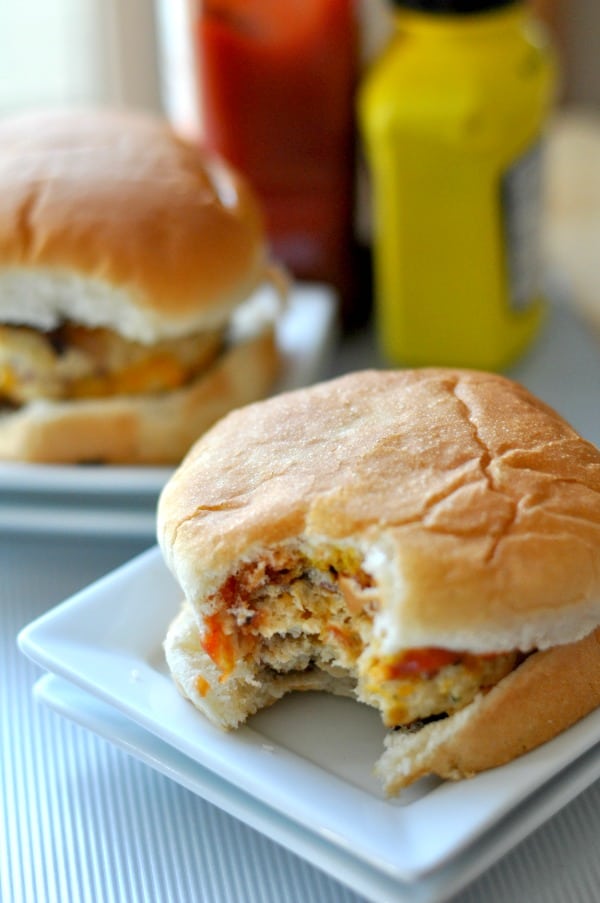 For the recipe, you can use ground chicken or pulse chicken breasts in the food processor  until ground. Combine the ground chicken with cooked bacon pieces and dry ranch seasoning (you can buy cooked bacon pieces and dry ranch seasoning in the salad dressing area of your grocery store). Then add shredded cheddar cheese, egg and panko crumbs.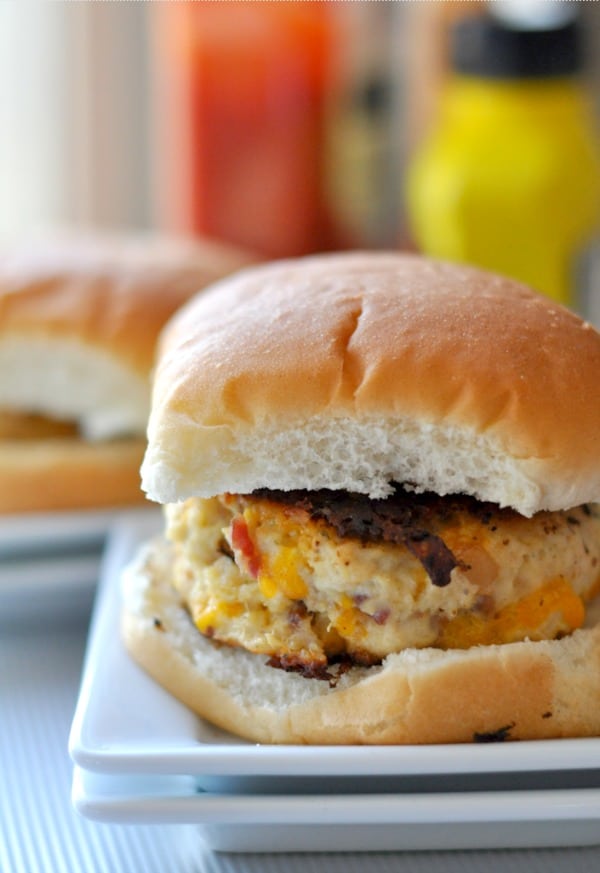 You can grill these Bacon Chicken Ranch Burgers outdoors or saute in butter in a skillet.
Once grilled, the shredded cheese in the burgers makes pops of cheese among all the juicy pieces of bacon. Yum, right?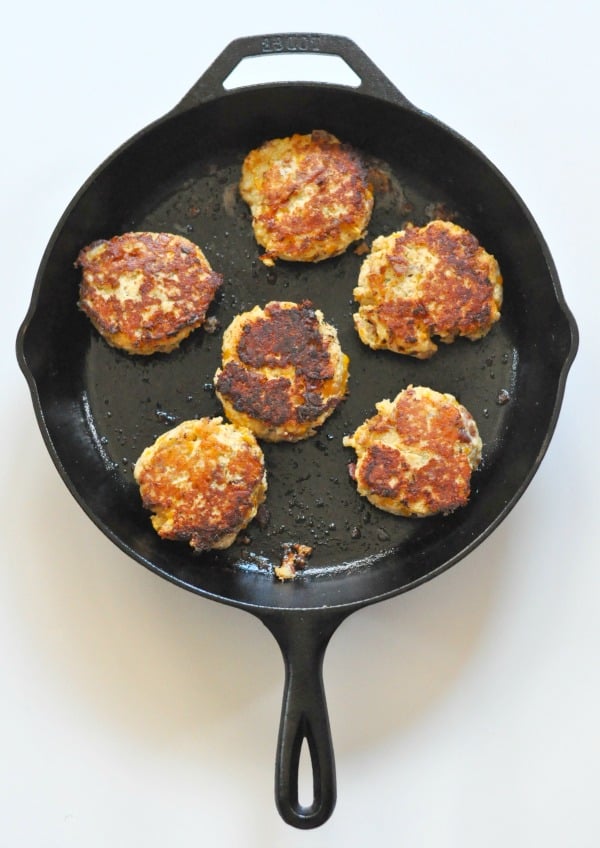 My Favorite Kitchen Tools for Making Chicken Bacon Ranch Burgers
These are affiliate links for my favorite tools for making this recipe. You can also visit my Amazon store to see all my kitchen gadget recommendations.
Read this book (just finished this last month) while you enjoy all the extra time you saved by making a quick and easy meal this week and bonus if you doubled the recipe and stashed some patties away in the freezer or fridge for a future meal!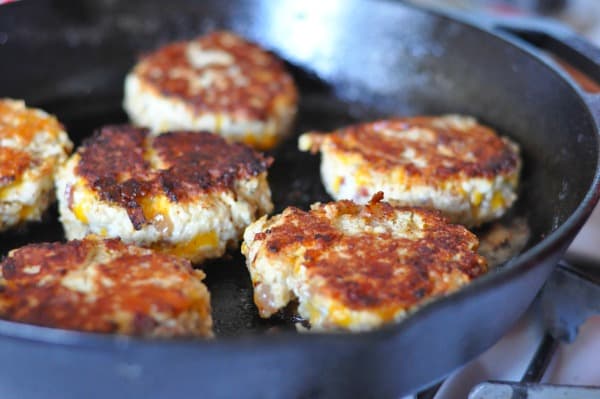 Tips for Making Bacon Chicken Ranch Burgers
I love any excuse to make tater tots and this is a great recipe to make with tots or sweet potato fries!
You can use ground chicken or use your food processor to grind the chicken.
Like spicy? Toss some chopped jalapenos into the ground chicken!
I always make a double batch of these burgers. You can freeze the patties and just defrost for your next grilling night!
Here's my freezer recipe: Double the recipe and form all the patties. Make half the patties for tonight's meal and freeze the other half of the patties by wrapping individually in parchment paper and storing in a resealable gallon bag. Defrost patties for an easy weeknight dinner you can cook in a skillet or on your BBQ. This recipe, along with 11 other great freezer-friendly meals, are available in my ebook, Freezer Meals for Moms, available for purchase here: http://www.e-junkie.com/293628/product/504555.php
We just took another spring walk today. There is still snow on the beach and ice on the lake, but I see the light of summer!
Wishing you a fun and tasty grilling season! Enjoy the weather and time with your family!

Bacon Chicken Ranch Burgers
Ingredients
20 ounces Chicken Breasts (about 3 breasts, raw)
1 (2.8 oz package Oscar Meyer Ready to Serve Real Bacon Pieces
1 (1 ounce) Hidden Valley Ranch Dip Mix
1 cup Sharp Cheddar Cheese (Shredded)
1 Egg
½ cup Panko Bread Crumbs

4 TB Butter
Instructions
In a food processor, pulse the chicken breasts until ground.
In a bowl, mix chicken, bacon pieces, ranch mix, cheese, and egg. Once combined add panko breadcrumbs and form into ½ cup patties.
In a nonstick pan add butter and bring to medium heat. Grill burgers 5 minutes on each side.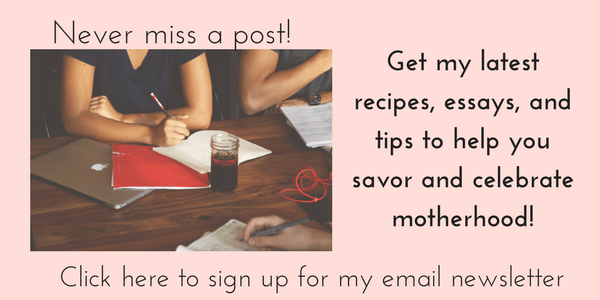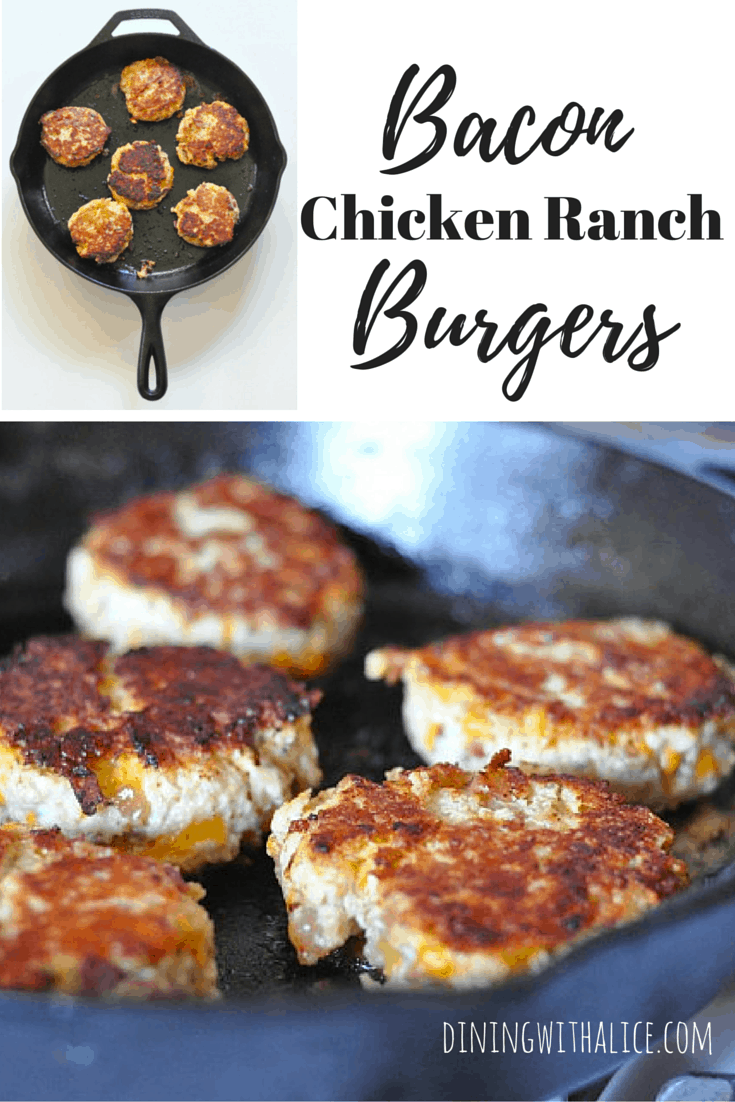 SaveSave
SaveSave
SaveSave
SaveSave