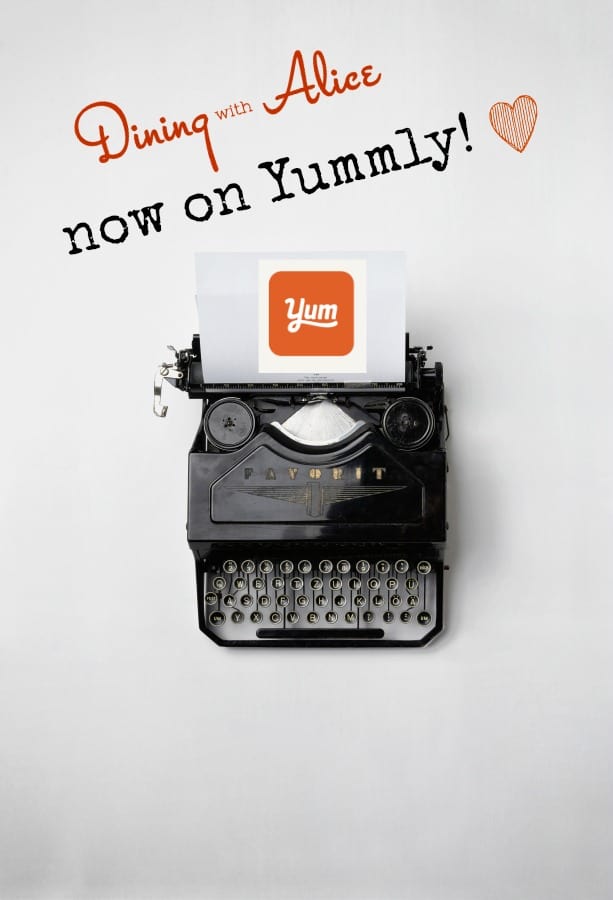 I'm so excited to share that you can now find Dining with Alice on Yummly!
Yummly is a recipe search engine that allows you to find recipes based on holiday, cuisine, taste, diet and even cook time! The idea is cook, eat and share! Awesome, right?!?
"Yummly was launched in 2010 by foodies on a mission to invent the ultimate kitchen tool. Whether it's finding a recipe or going to the store, Yummly wants to make it easier for foodies to do what they love – cook, eat, and share!
Yummly's mission is to be the world's largest, most powerful, and most helpful food site in the world."

You can save and organize your favorite recipes and discover recipes perfect just for you!
Time to get started!
You can read the how it works from Yummly. And here are my tips:
Use the search function on the Yummly web page to find just what you are looking for!

Bly clicking yum on my web page recipes (see how below), those recipes will be added to your recipe box and Yummly uses those yums to give you future recommendations. So easy!
So join me over on Yummly! I'll cook and you eat and share! Check out my profile here: http://www.yummly.com/page/diningwithalice