Travel snacks for kids includes fun storage ideas and easy printables.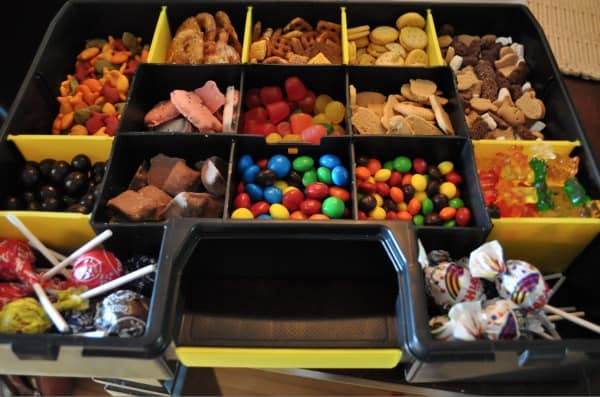 This post contains affiliate links.
Traveling with kids can be kinda scary.  When Wes was a month old we took a flight with him and Stella (then almost 3) and I swore I would never fly with them again.  Both of my children screamed for a big part of the flight. I screamed for a beer when we landed.  Looking back I realize I was ill prepared with both activities and snacks for the kids.  I guess I was so sleep deprived I thought I'd just wing it! Almost a year later we've taken many trips by car since then and we even got on a plane again in May of 2013.  It was such a success people on the plane even commented about how well-behaved my kids were.  Huh? Me?! Here are some fun travel snacks I use for flying and car trips.
I shared these tips on June 28, 2013 on Twin Cities Live.
Fun ways to incorporate treats and travel snacks: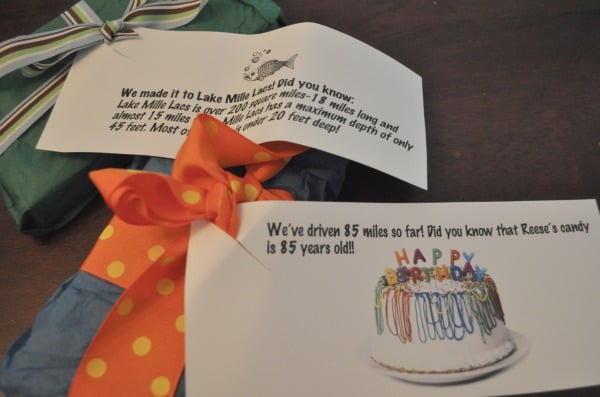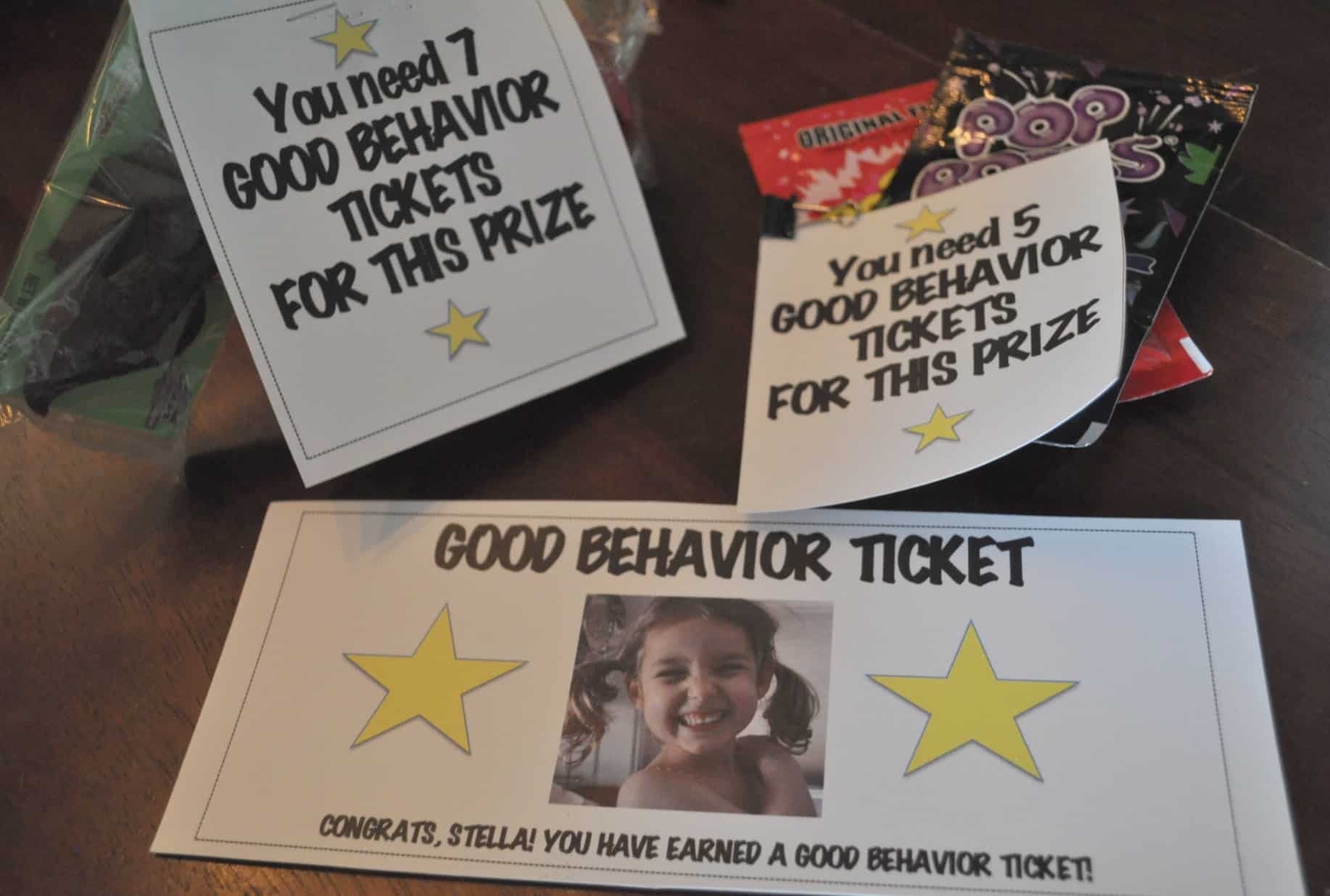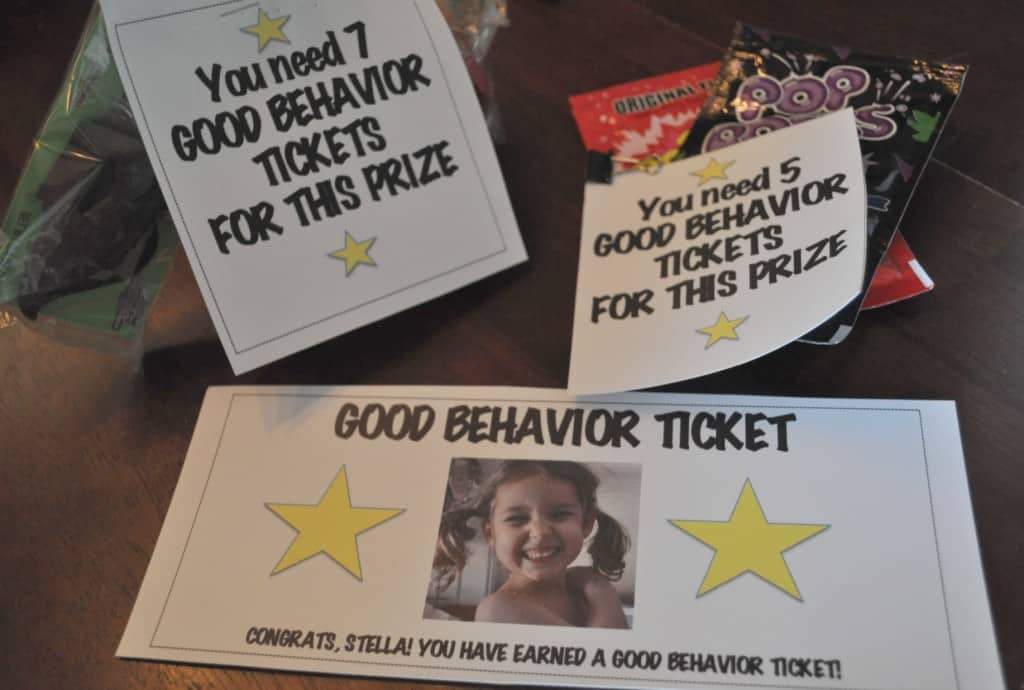 You can also create Good Behavior Tickets and have the kids cash them in for travel snacks or toy prizes.  This is great not just for the travel portion of your trip-keep it going during the vacation or even start using it at home!  Here, you can download the word template for the tickets and price tags.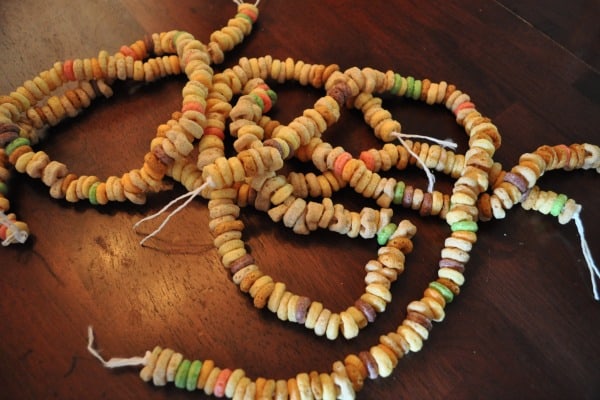 Snack Necklaces are great activity for those 3-5 that need some busy work in the car or on the place.  Just supply them some cereal with holes, plastic needles (available at any craft store) and some string.
Food Containers:
When traveling it's nice to have good containers to store the travel snacks in so you aren't hauling grocery bags full of snacks with you.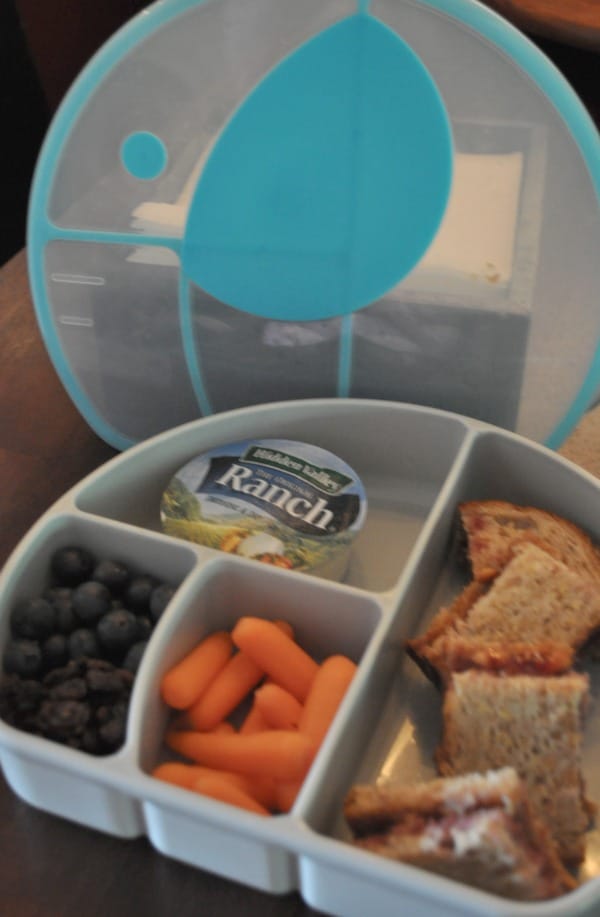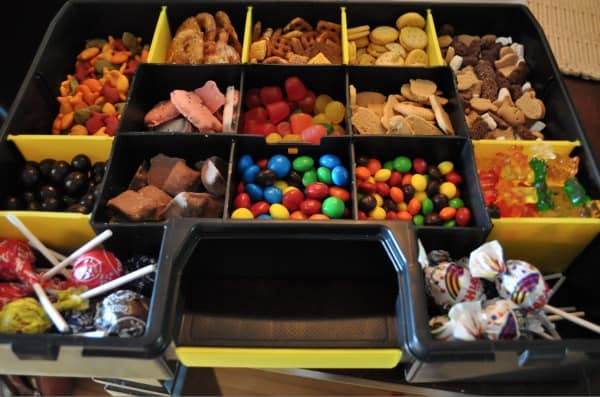 For a big road trip or trip to the cabin, I recommend buying a Stanley plastic toolbox with dividers and filling it with a variety of snacks.  You can use a dry erase marker and decorate the outside of the box.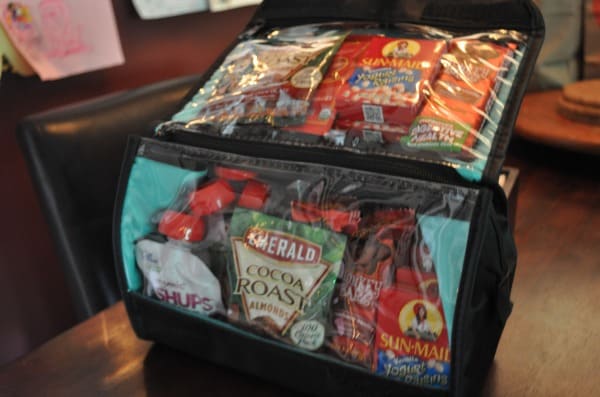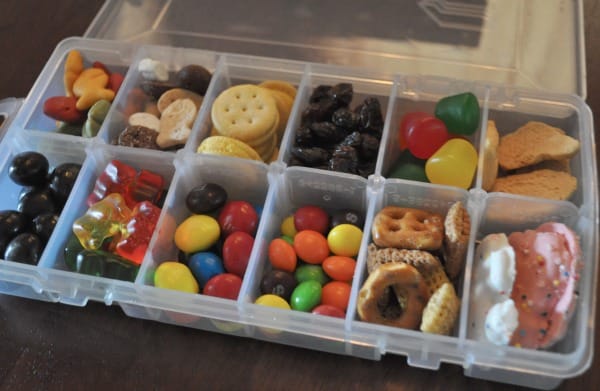 For plane rides or short car trips, I recommend filling a foldable beauty bag with snack pouches or you can fill a small plastic fishing tackle box with dividers for candies and small snacks.
A used coffee creamer container is great for holding trail mix or goldfish crackers.
Mini Solo cups make great portable cups for the kids to fill up with snacks, dip peanut butter or ranch dip with veggies.
Don't forget the adults:
The kids shouldn't get all the travel snacks!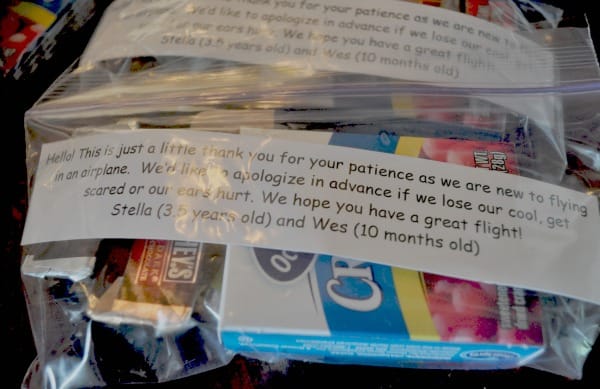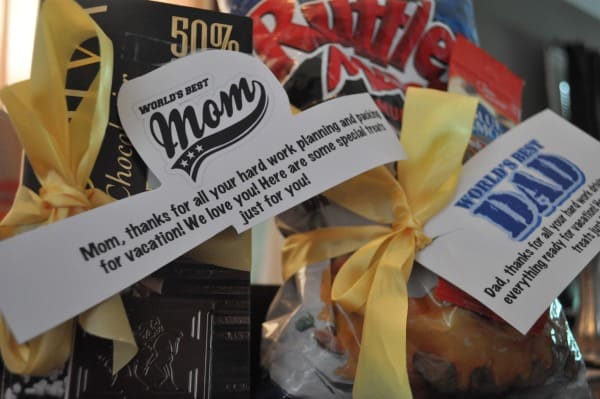 You also can't forget mom and dad and all the work they put into making the trip fun!  Make a point to thank mom or dad for their work planning or driving and pick them up a few of their favorite snacks. Here's a word template for mom and dad cards.