Candied Bacon is sweet and savory bacon made right in your oven perfect for snacking.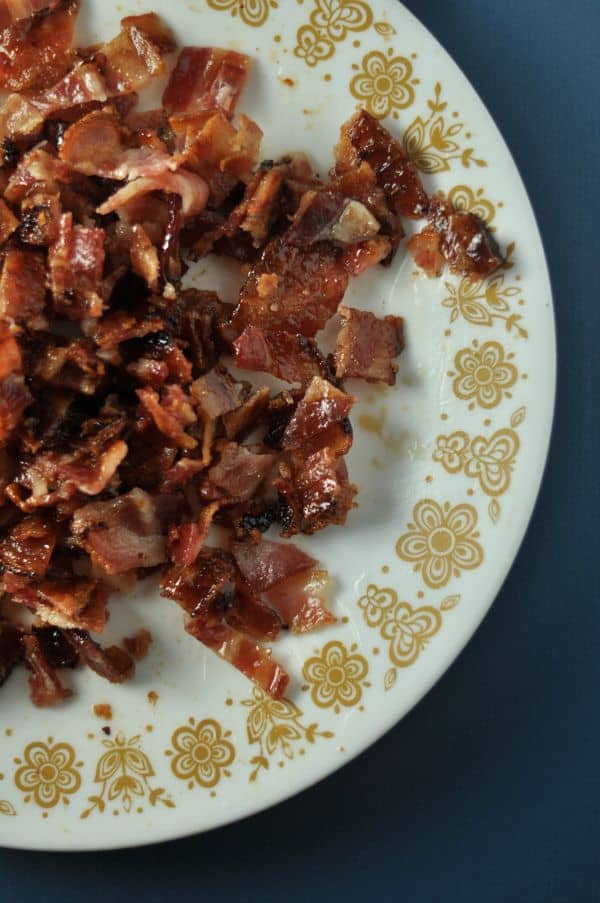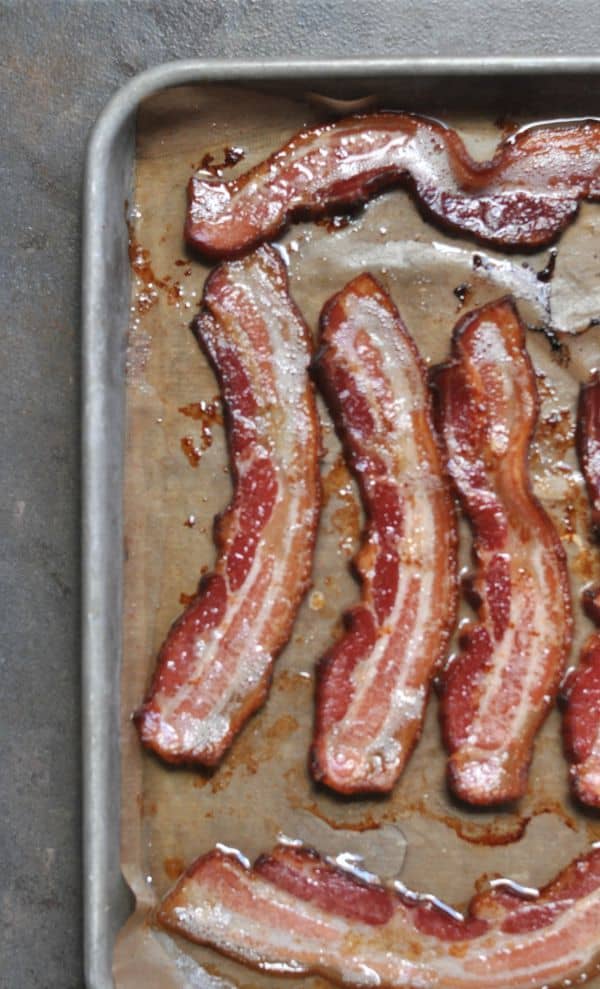 I know what you are going to say. "Hey, lady. Why is your bacon on a cookie tray?"
Well, friends. It's because this is the only way to make bacon.
Seriously.
Who needs messy frying pans and cleaning up all that bacon grease on your stove. Plus the bacon is never in a delicious flat piece, right?!?
Cookie sheet-problem solved. Now you can make broiled bacon.
And if you want to be extra fancy, toss brown sugar on that bacon. Now you have candied bacon.
A quick broil for 15 minutes and your bacon is perfectly cooked. When I make broiled bacon, my family circles like bloodhounds in the kitchen. My most recent batch, my daughter didn't miss a beat, walking in the house, "Mom, did you make bacon?"
Using it for a recipe, I had tucked it away, knowing the Seuffert children and a certain dad would likely be on red alert for it.
But I'm a sucker and caved and gave them each a piece, it's like bacon candy, really.

Candied Bacon
Ingredients
1 lb Thick-sliced Bacon
¼ cup Brown Sugar
Instructions
Preheat oven to Broil at 525.
On a rimmed cookie sheet (jelly roll), line with reusable parchment paper and arrange bacon in one layer.
Sprinkle with brown sugar.
Broil for 15 minutes.
Use Candied Bacon in my
Strawberry Bacon Jam
.