What moms want for the holidays. We want meaningful ways to connect, reflect, and be appreciated.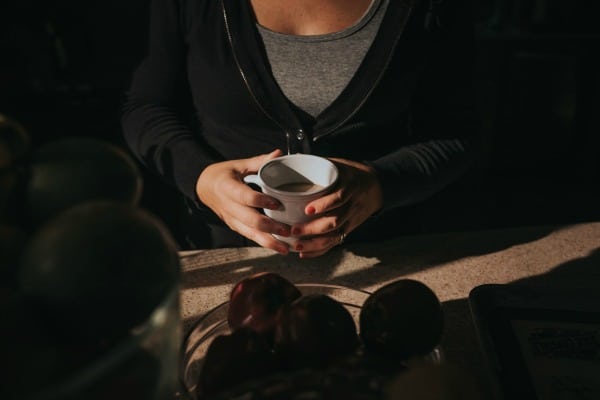 I purchase all the gifts for my husband's family, my family, and our kids. My husband is left to shop for me and it is often spent in the last minute shuffle where he goes into a spending frenzy to make up for the lack of thoughtfulness. There have been many years of odd gifts, especially the year when all of my gifts were purchased at the local hardware store only hours before our Christmas celebration.
I used to care what gifts were under the tree for me.
As a child, I hoped that the most popular gift would end up under our tree. I dreamt about a Cabbage Patch Doll, a charm necklace filled with plastic charms, or a pair of Guess jeans. I remember before unwrapping the gifts, I would scope out the packages and determine which gift was likely one of those items I'd been coveting. I'd sit with anticipation, ready to spring into action, ripping the paper off only to find that my parents didn't get the memo about the hot gift of the year.
I was so focused on the gifts.
Unfortunately, that gift obsession continued for me as an adult, especially after I got married. I would've loved an Etsy personalized necklace, a special hoodie with super soft fleece, or even a photo book with our latest trip photos. I would unwrap the gifts and often wonder what possessed my husband to think I would care for something, like a coconut bank (true story). I admittedly would pout after gift exchanging and would feel quite unloved by my husband.
Somewhere along the line of becoming a mom, my love language stopped being gifts. It was an evolution of sorts, both personally not caring about gifts anymore and also the realization that my husband is fantastic in about a million ways, just not gift-giving. I'm keenly aware of the preciousness of being a mom and for me, what really matters isn't in a box under the tree.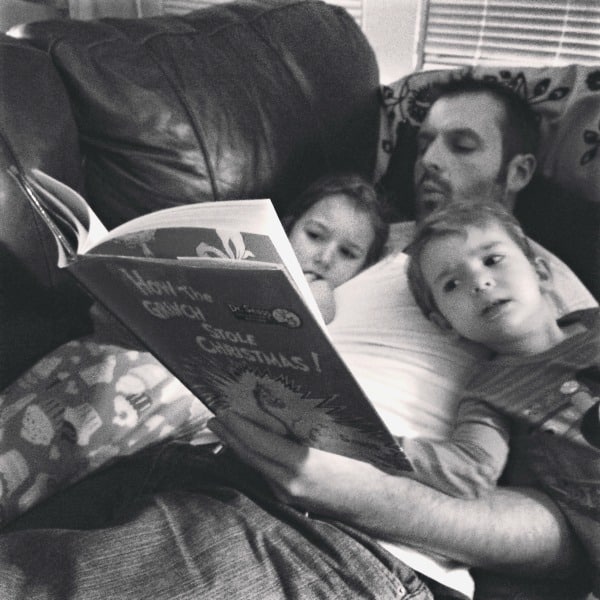 Maybe you're feeling like me? You're sort of done with the all-encompassing nature of gifts around the holidays. If you're like me, you already bought that amazing hoodie for yourself on Cyber Monday anyway. So what's left in terms of what moms want for the holidays? What can our significant others and kids do to make us feel special during the holiday season?
What moms want for the holidays.
No random cooking gadgets.
No ill-fitting clothes.
No last minute, cheap gifts.
We want meaningful ways to connect, reflect and be appreciated.
Write us a card or letter about what we mean to you
Take some time to sit down and reflect on how much we mean to you. Thank us for the multitude of things that somehow "just happen" in our life that we both know moms are responsible for making happen. Give gratitude for the mental load moms carry every day. Have the kids make a list too. Trust us when we say we would treasure a gift like this.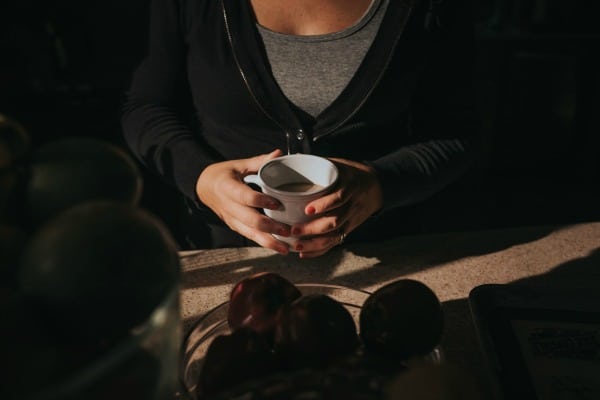 Give us time alone
Sometime around the holiday season, recognize us by giving us the space to be alone. What's her favorite hobby? Block off time where you will handle everything (meals, bedtime, etc.) and let her go do that thing. Or send her to enjoy something she loves like sipping coffee at a coffee shop from a real mug while reading a book. Or get up with the kids and guard that bedroom like Fort Knox. Let the lady sleep or deliver her coffee while she relaxes. It doesn't have to be a grand experience, time alone in whatever way is priceless.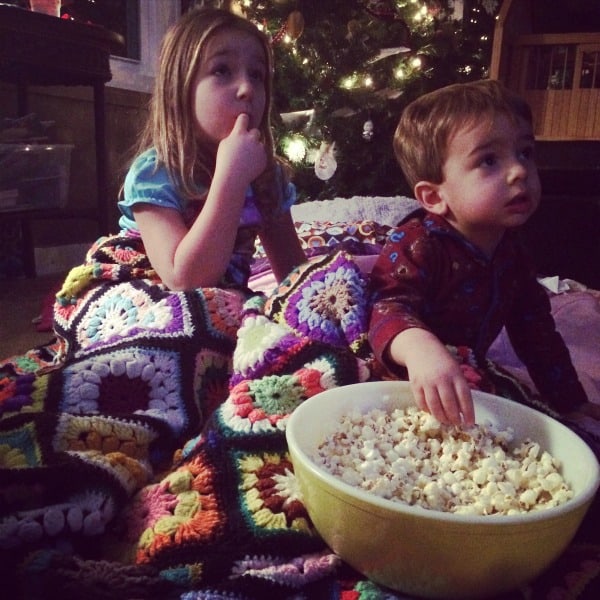 Give us time together
Moms are always running the logistics of the family and planning family activities. Plan a family activity on your own for the family to do together. Ask your significant other about something she's been wanting to do together as a family. If you need to, get out of the house so there isn't pressure to cook, clean, or be distracted. Go see a play, try a winter sport together like snowshoeing or ice skating, watch a holiday movie, or rekindle your own childhood, and take the family rollerskating.
Show Gratitude as a Family
Say thank you, please, and be grateful for the gifts and life we have together. Help or organize an activity that will help another family, whether it is donating food to the local food shelf, doing random acts of kindness, volunteering at an organization like Feed My Starving Children, or sponsoring a family with gifts, help us enforce the importance of gratitude with our kids during the holidays.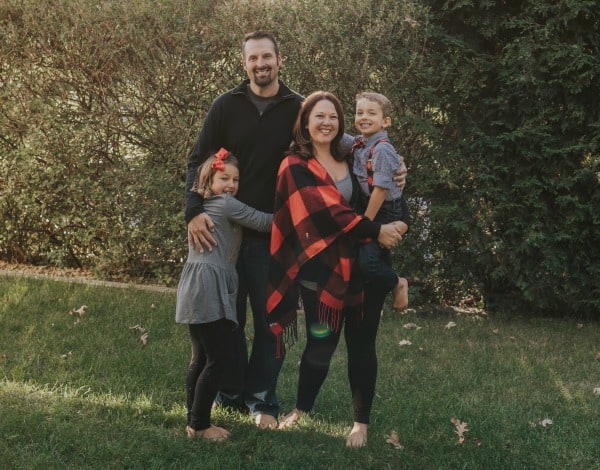 Take Holiday Photos
Don't complain when we ask you to dress up and take a family photo. Stop and remember it matters to us. Also, be proactive and take pictures of moms enjoying the holidays with their kids. We are always taking pictures of others so take time during the holidays to take our picture with our kids.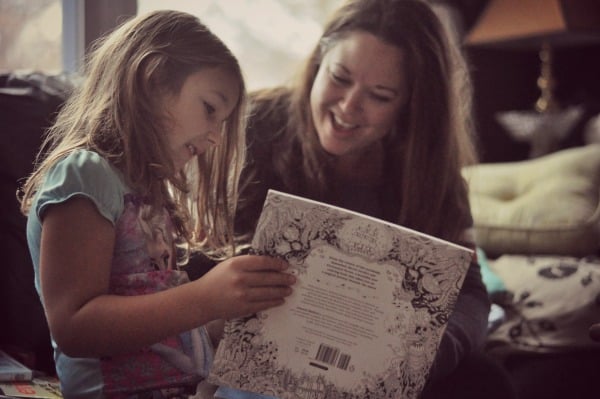 To Host or Not to Host
Ask us if we want to host a holiday gathering. Don't just assume. Maybe we hate it. Maybe we love it. We deserve to be asked. And if we mutually agree to host for the holidays, help us by shopping, cleaning, cooking, and entertaining.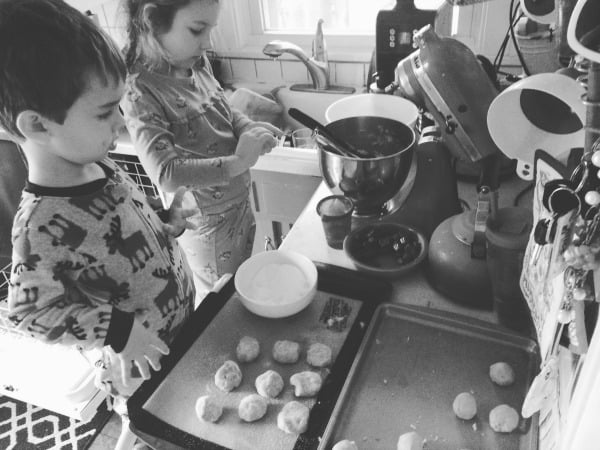 Comfort Food Puts Us in a Good Mood
It's the holidays, we love holiday cookies, cocktails, and cheesy potatoes. Ask us about our favorite holiday foods and offer to make it or buy it. Surprise her during the holiday season with her favorite holiday coffee at work, a special holiday cookie or have a special chocolate martini or holiday beer ready for her when she gets home. When it comes to all the holiday food this season, moms shouldn't have to be totally in charge of all of the holiday cooking and baking. There are no rules about holiday meals, each family gets to make their own traditions. So talk about what kind of holiday celebration meal your family wants to have and help make it happen. If it is ham, Chinese, or a "favorites" meal, make it happen and enjoy the good moods of good food.
Wishing you a holiday season where you have the opportunity to savor those whom you love and celebrate with those who shower you with their appreciation and love.
[bctt tweet="What Moms Really Want for the Holidays" username="diningwithalice"]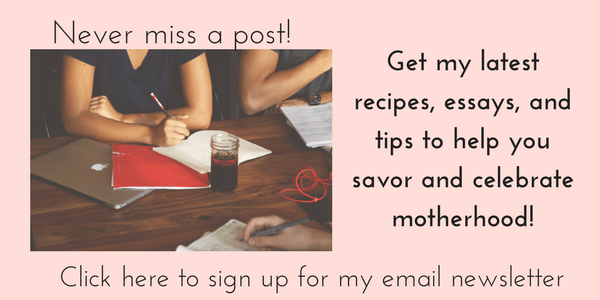 Thank you to Sarah Hudson Photography for some of the photos featured in this post.
SaveSave
SaveSave
SaveSave
SaveSave
SaveSave