Super easy vegetable sides for simple weeknight meals!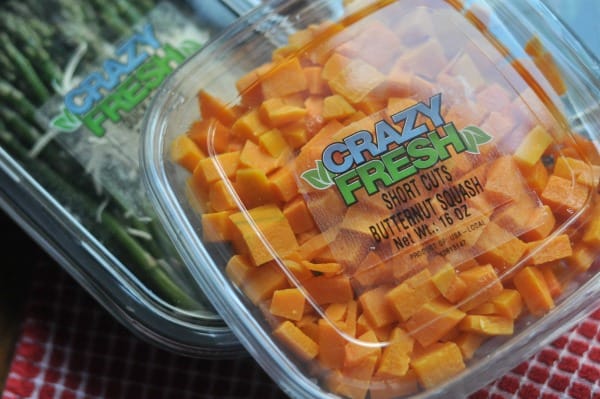 If you are running out of ideas when it comes to vegetable sides for dinner, this post is for you. When the weather turns cold, I turn to my easy fallback for vegetable sides: a bag of frozen mix of peas, corn, and beans. Do you do that too? Crazy Fresh Produce asked me if I wanted to try something new for vegetable sides and I was so excited to try something that I could feel good about feeding my kids and is still easy. It must be easy!
I've partnered with Crazy Fresh Produce to share this post. Thank you for supporting the organizations, companies, people, and events that I choose to work with, sponsored content grows my blog and supports my family.
About Crazy Fresh Produce
Crazy Fresh Produce brings families the widest variety of fresh-cut and specialty items you'll find in the grocery store. Their goal is to turn the produce aisle into the new snack food aisle by proving that convenience foods can be fresh, wholesome and full of flavor. All of their packages are designed for the grab-and-go lifestyle and are easily stored. Crazy Fresh Produce products are available in the Midwest and they work with local farmers and national grower partners. So much of their mission and product resonates with me, I love their connection to the Midwest and to local farms, and I really love that their products are guaranteed fresh and help with giving my kids a healthy grab and go snack, easy holiday side dish, or weeknight vegetable sides. I also super love that they partner with Minnesota school districts teaching kids about new vegetables and providing local foods right at school.
That is feel-good food!
Now, let's talk about vegetable sides. Meal planning takes effort and often I forget about vegetable sides. And when I'm making school lunches, I do the same thing. My current solution: a bag of frozen mixed vegetables. Not super bad, but also not super creative and not really the mix of vegetables I want to offer. I also realize that sometimes my intention to feed my kids lots of vegetables results in my inability to chop, store, and actually eat said vegetables. Which then turns into produce that hits the trash because it goes uneaten. Crazy Fresh Produce asked if I'd want to try some of their easy vegetable sides and I knew it would be a great match for my desire to give my kids some new veggies and still be easy to make.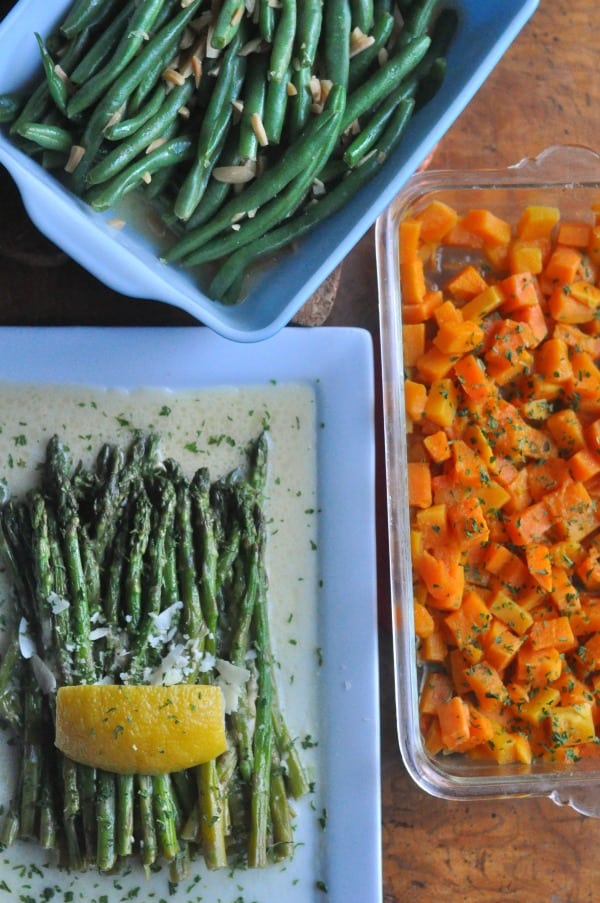 Friends, all the vegetables above were made from a packaged container in my microwave. Seriously. How fancy does this look? How long did it take? A few minutes in my microwave. No more effort than heating up my standby frozen veggie mix. But the difference? Fresh flavors!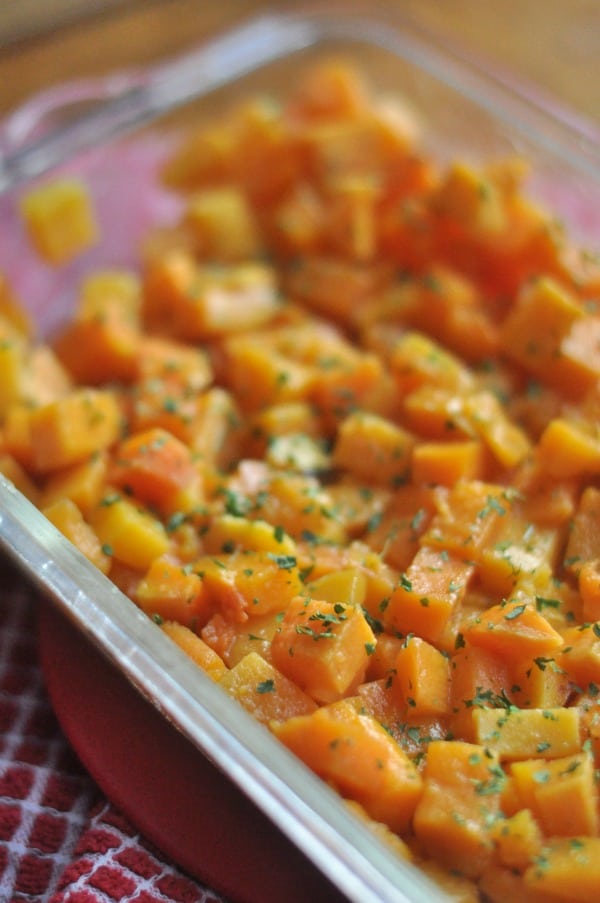 I was blown away by their Butternut Squash short cuts. Have you ever made butternut squash? Not a super simple vegetable to prepare on a weeknight when everyone is hangry. Peeling, chopping, cooking, not something I ever make on a weeknight.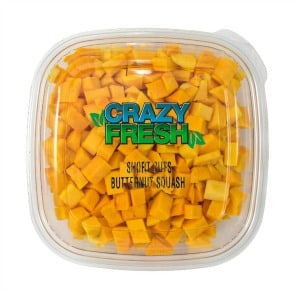 The Crazy Fresh butternut squash comes in a 16-ounce package, I microwaved it with vegetable broth and added some cinnamon, butter, and dried parsley. I couldn't get over how sweet it tasted. Completely wowed by this vegetable.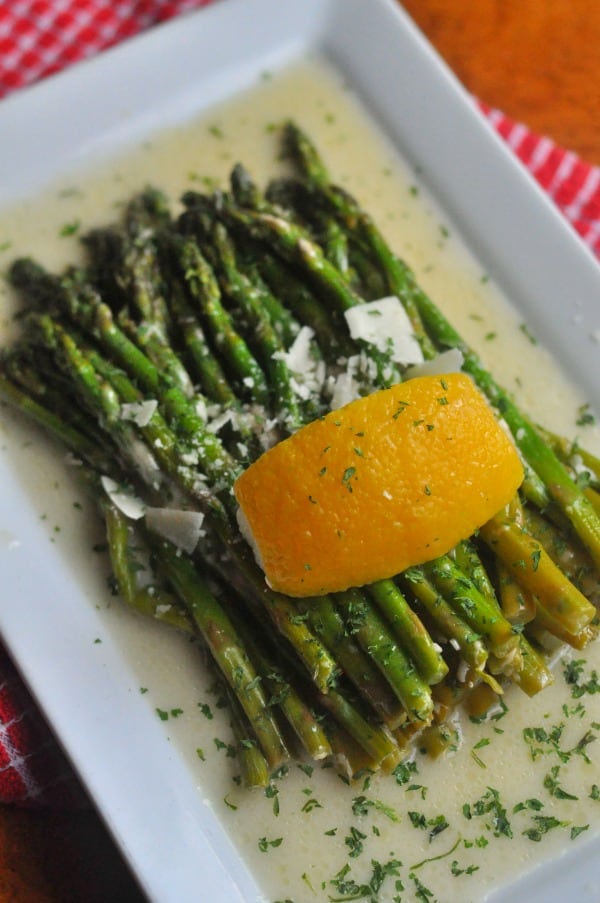 Crazy Fresh's Quick & Easy Asparagus looks like it belongs on a magazine cover.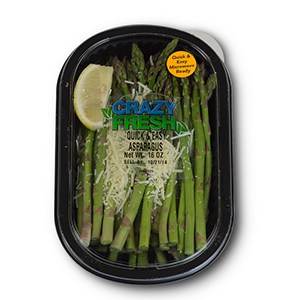 I made this in my microwave, you guys. It has parmesan cheese, lemon butter sauce, and a fresh slice of lemon included in the packaging. Four minutes in the microwave and I had this amazing vegetable side.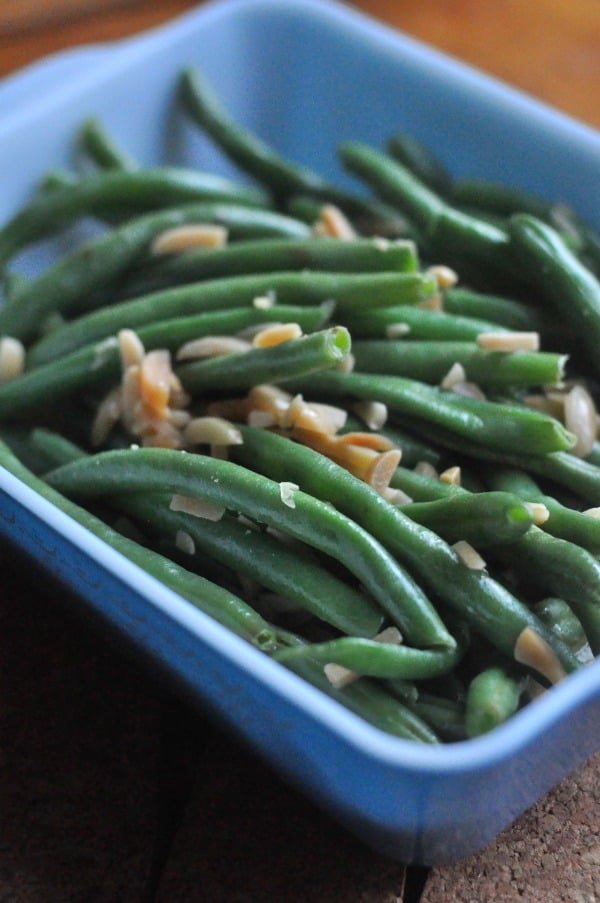 My family loves green beans. The Crazy Fresh Produce packaged green beans has green beans with butter and sliced almonds.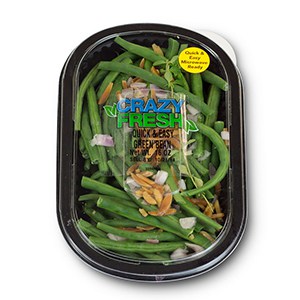 My whole family loved this vegetable side and it was great just the way it is out of the microwave but we also loved it with a drizzle of sesame oil and soy sauce.
Here's what I love most about Crazy Fresh Produce's vegetables, they taste fantastic and super easy to prepare, giving me more quality time with my family, savoring what is important.
You can find Crazy Fresh Produce's products at grocery stores in the midwest. You can find the products in the produce aisle. One more surprise for you guys. I put these in my freezer and cooked them to see how they stood up. Still amazing! If you are looking for some new and easy vegetable sides, these vegetable dishes are for you.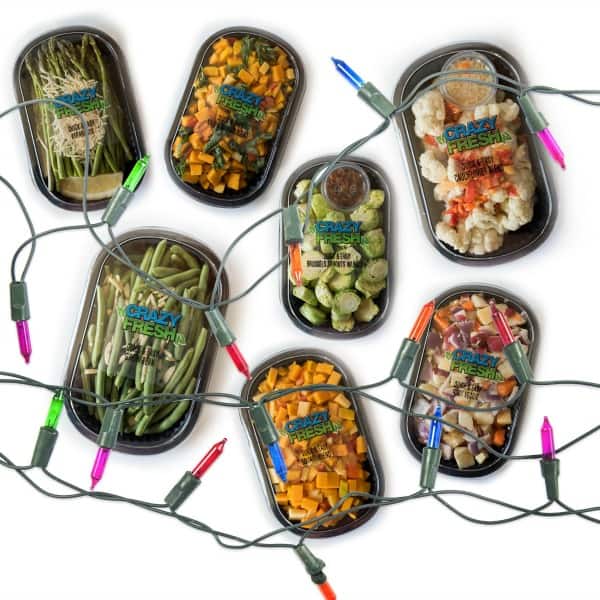 You can join Crazy Fresh Produce's Crazy Fresh Kids program, it's a way for kids to learn all about healthy eating and produce through fun games, recipes, and shopping challenges. They have some really fun prizes for participating including free birthday gifts!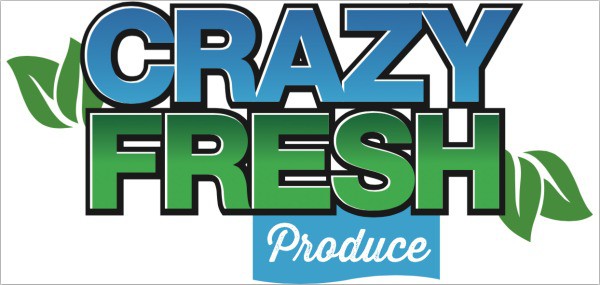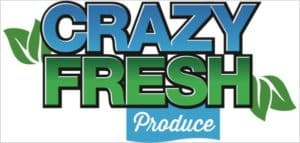 Connect with Crazy Fresh Produce on Facebook and Pinterest.
This post is in partnership with Crazy Fresh Produce. All opinions are my own. Thank you to Crazy Fresh Produce for the opportunity to partner on this project and try their delicious food products.