Start a new family activity and spark a love of gardening in your children with these 5 Easy Ways to Garden with Your Kids.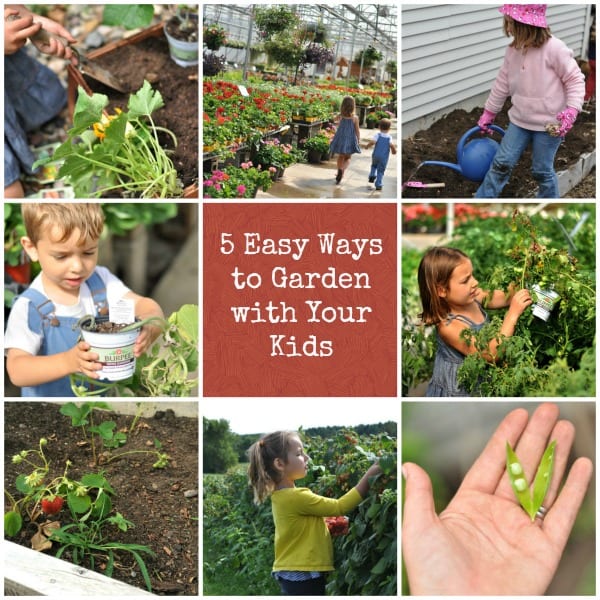 We moved to our home in January and while all Minnesotans eagerly wait the spring, that year I was most excited to see what would come up in my new gardens. Once the ground had thawed, my mom was the first one over, ready to start assessing the garden and begin planting. For several generations in my family, the parents have passed down their love and knowledge of planting gardens. That spring my mom and I loaded up the gardens with perennials and we dug out a large plot and built a vegetable alley garden. Now, same tiny city house and two kids later I've found several ways to get my kids involved in gardening and share my love for growing plants and edibles.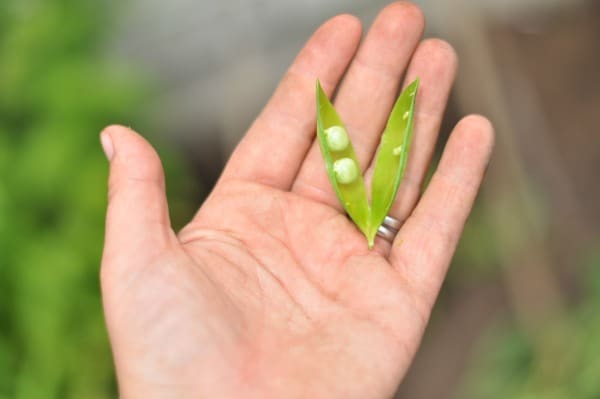 Here are my 5 Easy Ways to Get Your Kids Involved in Gardening: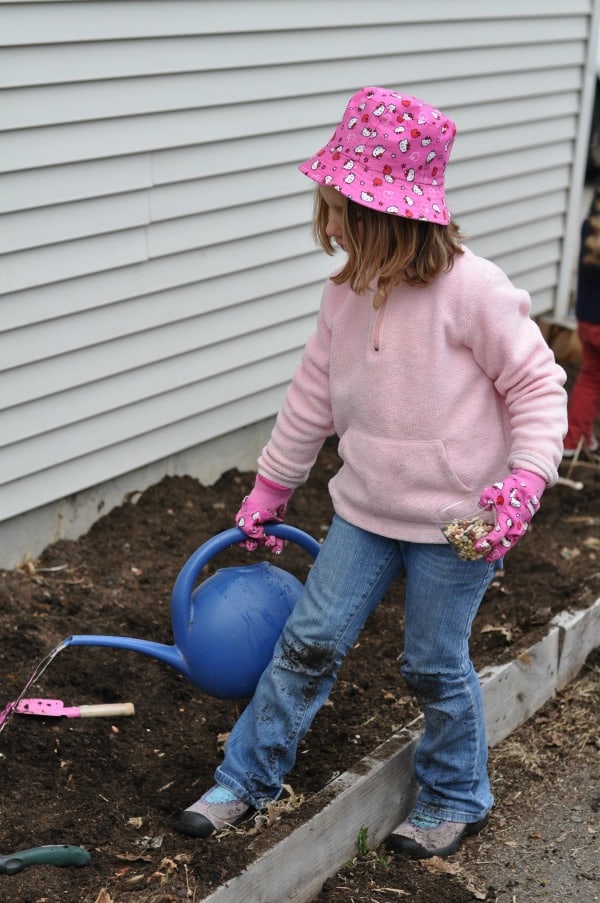 Let the Kids Help Prepare and Maintain the Garden Area
Get the kids involved in preparing the garden area. This can happen in the traditional seasonal clean up and preparation time like spring and fall, but mid-summer is a fine time to start a garden too. Get the kids involved in clearing debris, weeding, and even just giving them "chores" of digging holes and watering can give them an experience where they feel valued and part of the gardening process.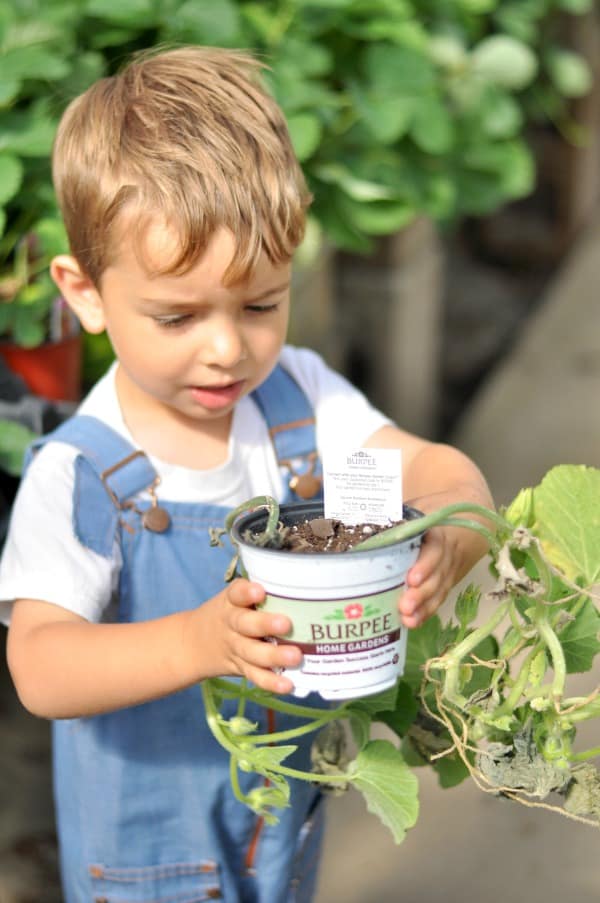 Let the Kids Pick out the Plants
Taking your kids to a greenhouse may not be on your radar as a fun family activity but it is a great experience to get your kids involved in gardening. Recently our family checked out Pahl's Market in Minnesota and it was extremely family friendly (free popcorn and a playground).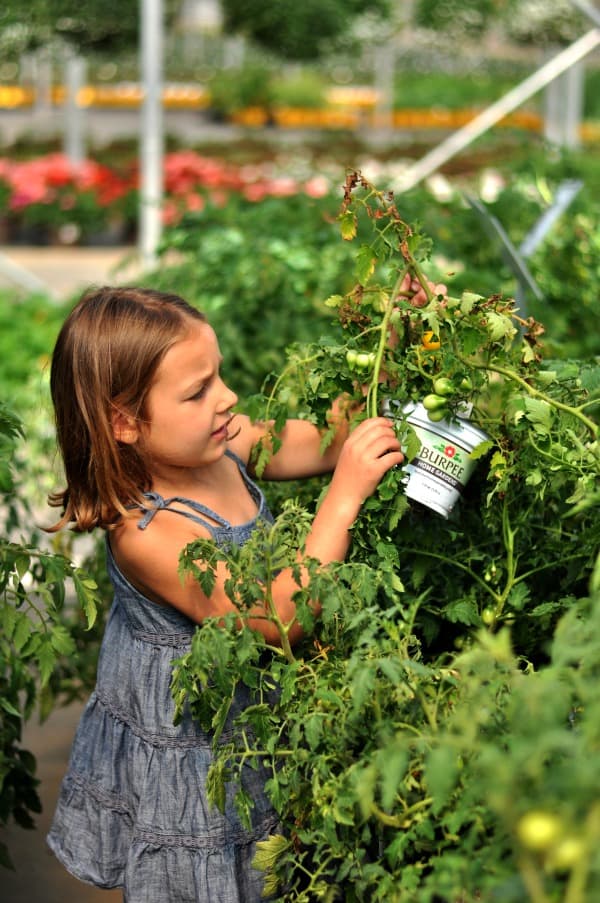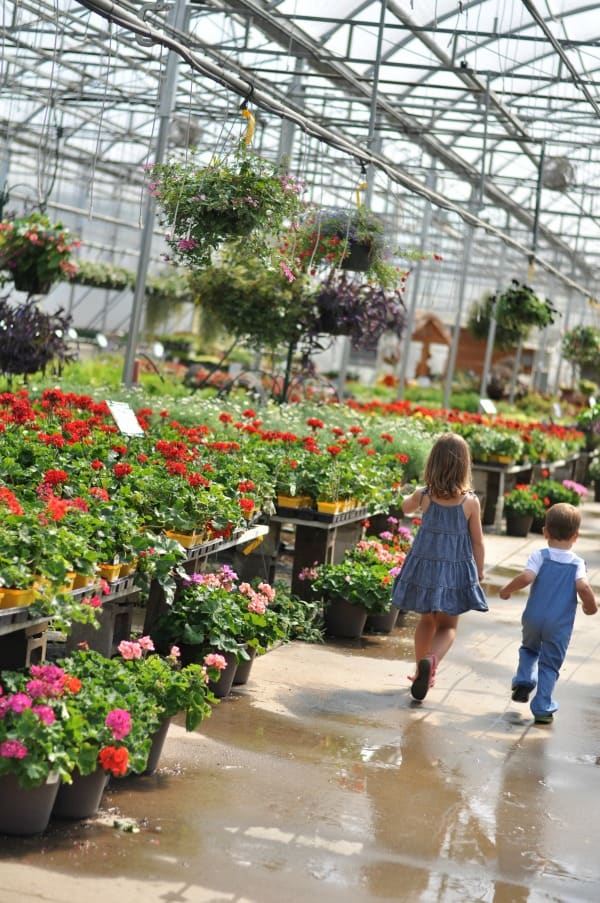 The kids went up and down the rows deciding which Burpee vegetable plant they were going to pick out. Giving the kids ownership of their own plants starts to inspire their love of gardening. When letting kids pick out plants check out the tags on the Burpee plants for information on how and where to grow the plants. There is also great information on how long the plant will take to grow which can be helpful for deciding which plants to buy and when to expect the edibles to grow.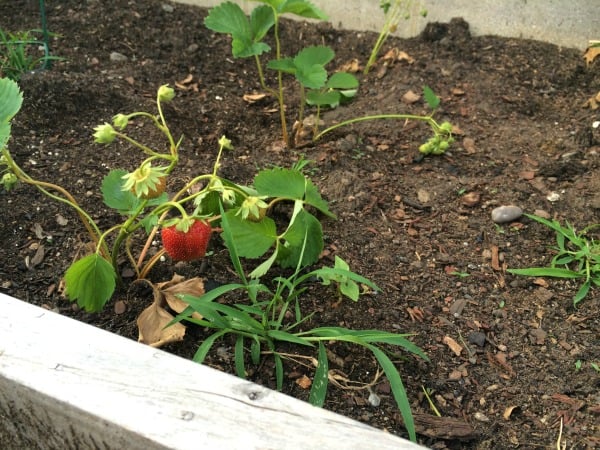 Grow Edible Plants and Trees
One of my favorite ways to get kids involved in gardening is growing edibles. The kids experience the process and eating the result is a sweet reward. In the last two years we have transformed our backyard into edible gardens so the kids can play and eat. It has been so fun to see them pick lettuce, dill, and tomatoes right from the garden. We have also planted cherry, apple and plum trees around the yard.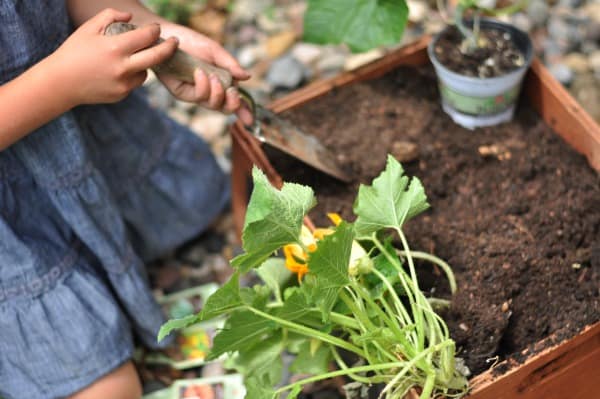 Create a Garden Space Just for the Kids 
We have several spaces for growing edibles including backyard gardens, an alley garden and the kids also have small container plants just for the special plants they have picked out. If you have a bigger yard you can buy raised garden bed kits. But again, you don't need a big space; even just devoting a small section of your current garden or giving the kids their own container can help the kids get involved.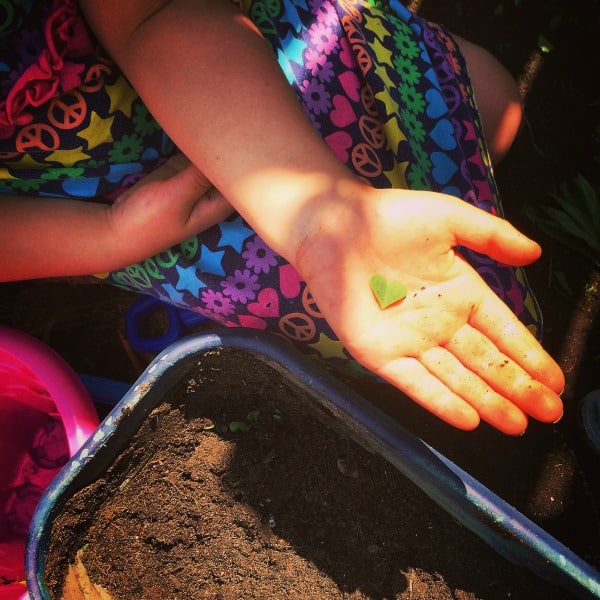 Enjoy Gardening Experiences Outside Your Own Garden
Visit community gardens, read books about gardening, visit farmer's markets or go visit a local farm and pick your own fruits or vegetables. One of our local libraries has an outdoor garden the kids love to check out and while we were there the kids picked up books about composting! So I guess I need to do some research on getting composting started at our house! A trip to the Farmer's Market can be a great family activity, letting the kids check out all the edibles that are grown in your community and it can also be a time when you allow them to pick out a few veggies or fruits that you can include in meals for the week. Finally, visiting a farm to pick edibles is a perfect opportunity to get kids interested and involved in gardening, they can see the process and bring some delicious edibles home to enjoy.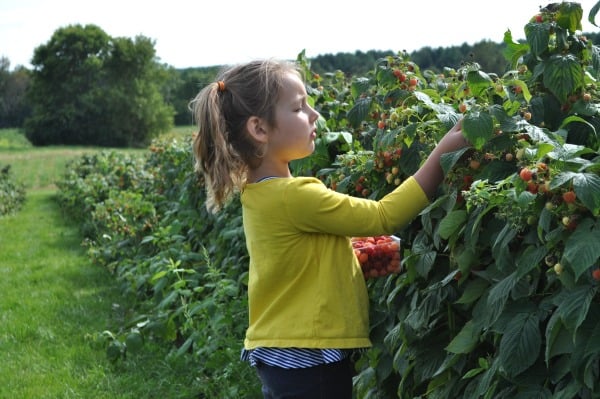 I'd love to hear how do you get your kids involved in gardening. I love Burpee Home Garden's message that there are no rules when it comes to vegetable gardening. I think getting started with home gardening can seem intimidating but Burpee makes it easy with their online resources including their Garden Fresh Gardening Guide. There you can watch videos, listen to podcasts, read FAQ about gardening or even submit your own questions to their home garden experts.
Disclosure: This post is sponsored by Burpee Home Gardens. This summer I have partnered with Burpee to share my love of gardening with my family and the recipes that come from my home garden. You can follow along with our gardening fun here and over on Instagram, follow Burpee Home Gardens and Alice Seuffert for pictures of the exciting things we are growing this summer. Thank you for supporting the organizations, companies, people and events that I choose to work with, sponsored content helps me grow my blog and as always, opinions are my own.